20 Wonderful Ideas That Should Have Entered Our Life A Long Time Ago
We live in a very modern era where everything already exists. Meaning that there is an invention for everything you need. However, there are still some things that we really need but no one has created them yet, and other things that you didn't know you needed until you saw they existed. In this list, you will find several images that will show you brilliant inventions that we want in our lives right now.
1. This TV mount with a built-in level is super practical and useful if you want to place your TV on the wall. It will indicate you if you are mounting it correctly.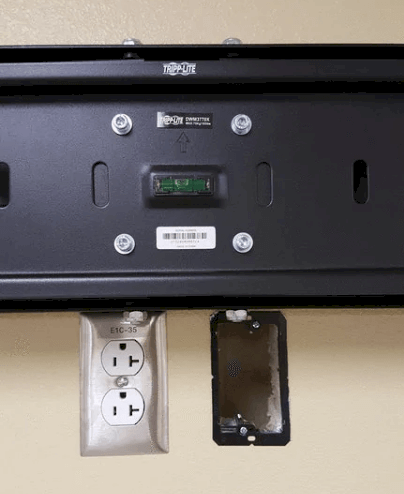 2. Here is a tube of toothpaste that explains what each ingredient is used for. This is very interesting because it is something we all have always wanted to know, and it is explained easily.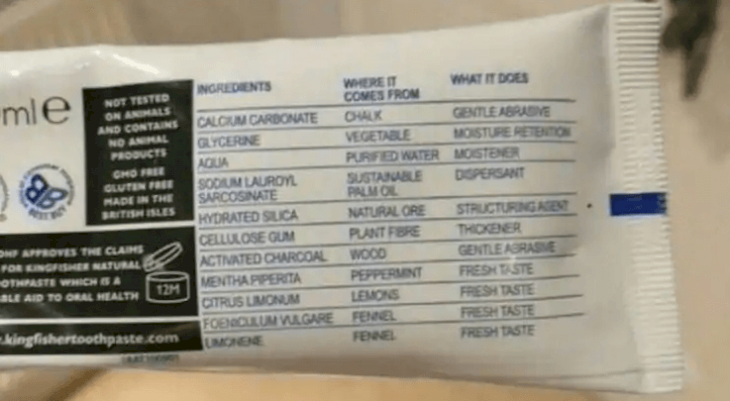 3. Sudden rain is annoying because there is a 100% of probability that you left your umbrella at home. Luckily, this supermarket in Finland lends umbrellas for those who need it.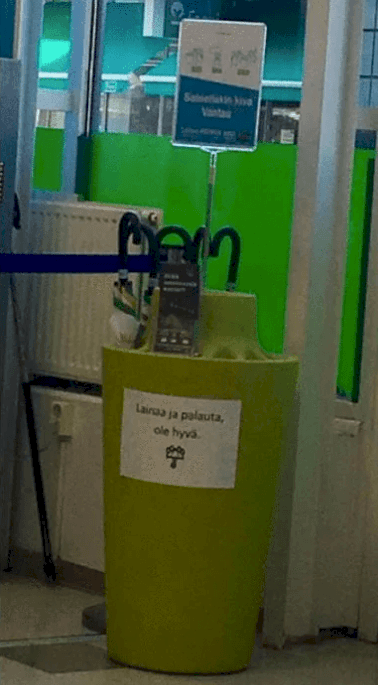 4. This may seem like a regular yogurt bottle, but if you look closely, you will notice that it lists the names of the cows involved, just like the credits of a movie. This is awesome and animal-friendly.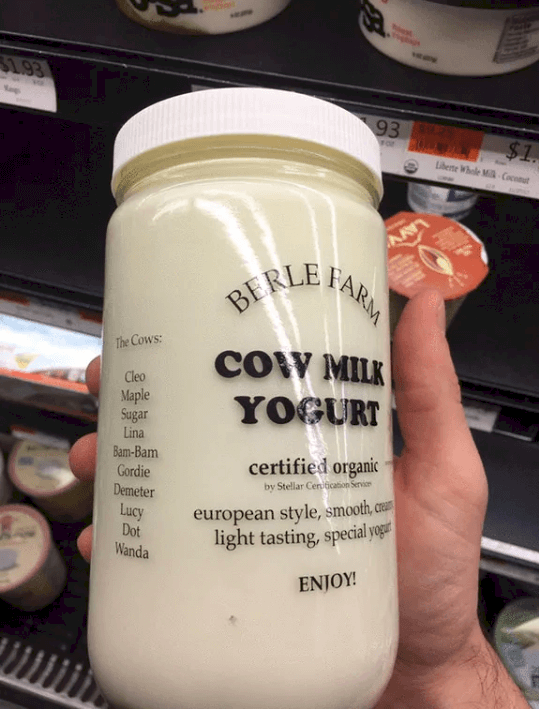 5. This is not necessarily a genius invention, but we have to admit that it is pretty creative. Besides, they recycled something no one was going to use, so they deserve extra points for that.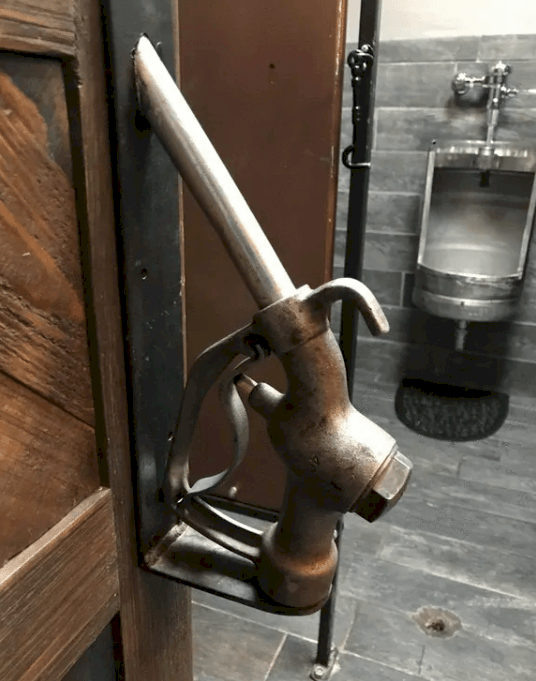 6. This is an excellent invention and we don't understand why they didn't make it earlier. It is a scrolling seat cover that you don't need to touch to change it. If you are too worried about hygiene, you will love this.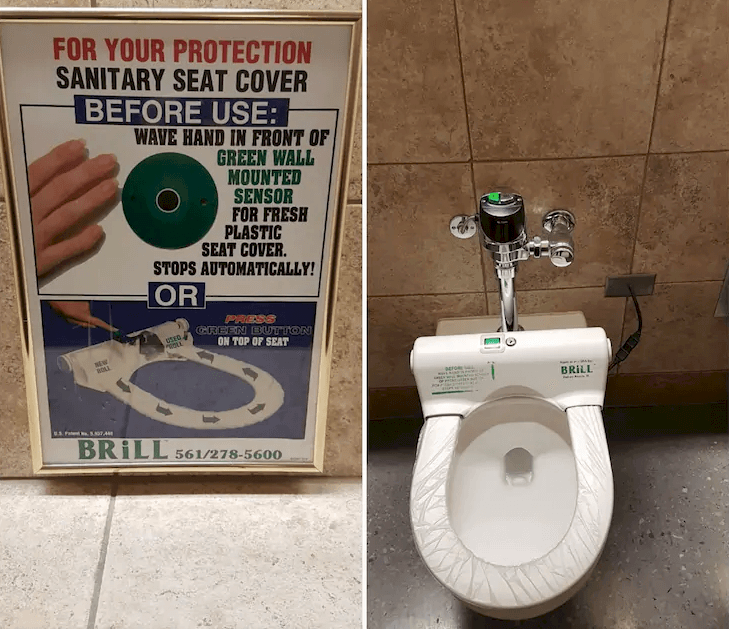 7. Experts say that door handles are full of germs that you can't even count, but luckily someone created this, so you won't have to grab the handle to open the door.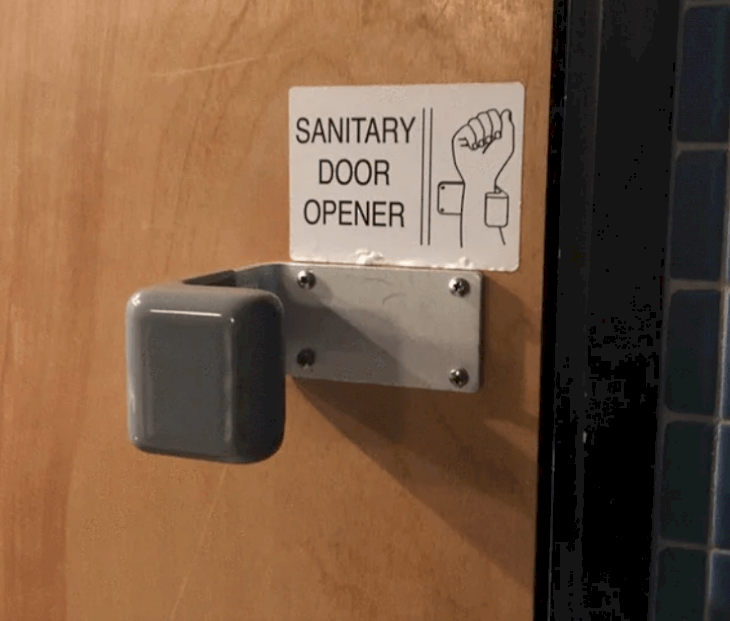 8. And if the previous invention wasn't already good enough, here you have another you will love even more. It's called "toepener", and you will only need to use your foot to push the door.
9. This library offers fishing equipment that you can rent if you want to spend a different day, reading a book and fishing in the lake. We think it is a great idea that many other establishments should offer.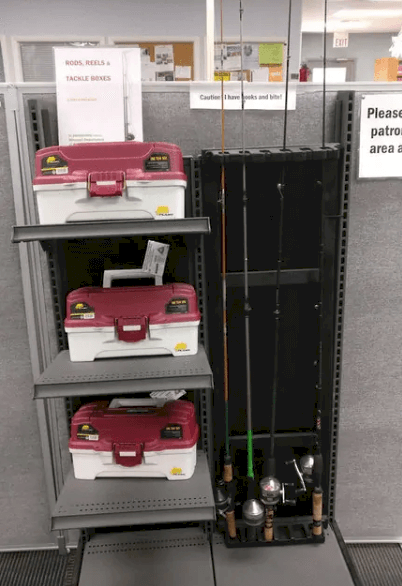 10. This microwave has an option called "chaos", and it will help you defrost using random pulses of power to achieve a quicker and more even defrost within the food.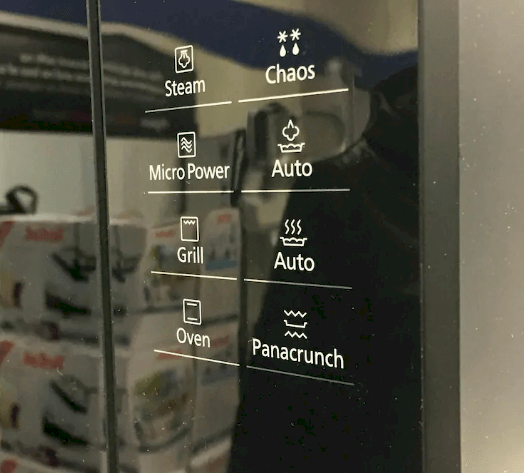 11. This closet has two racks, one for smokers and another for nonsmokers. This is very helpful because it will prevent nonsmokers' clothes from getting smelly.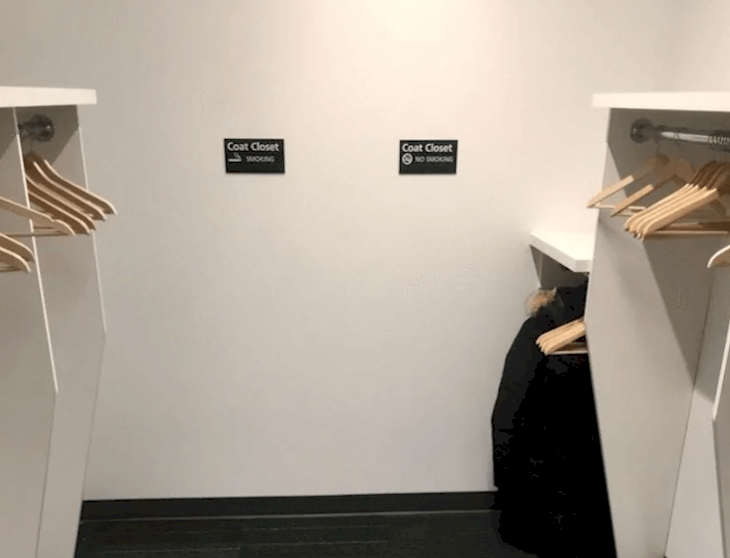 12. This is the floater you always wanted, but you didn't know. It has a funny design and probably will make your friends laugh. Besides, it will help you relax in the pool.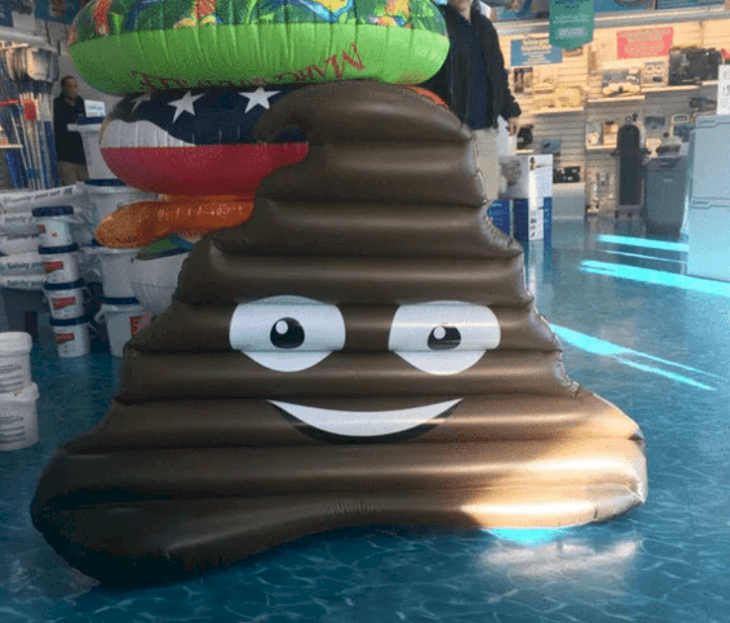 13. Here is a brilliant invention for all those who have to drive every day, and that makes a lot of sense. It is a U-Turn only light, that will help to prevent many accidents.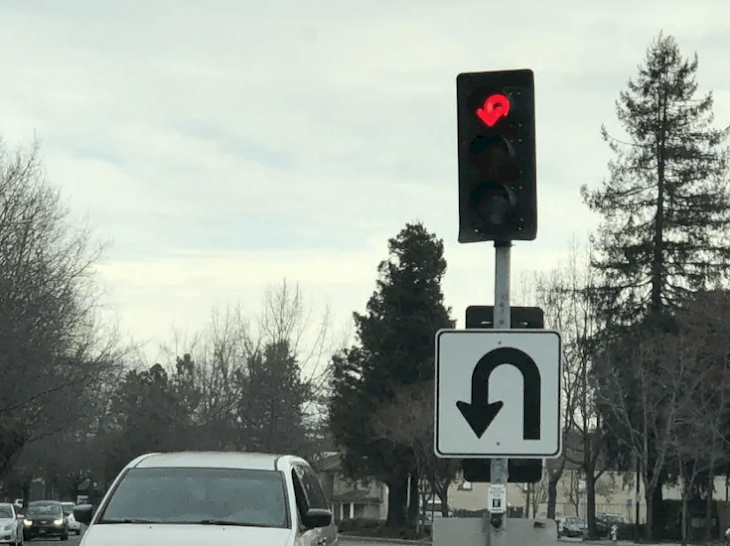 14. This is a very simple innovation, but it is a lot helpful anyway. It is a cup holder on a shopping cart, and it will help you do your grocery shopping comfortably.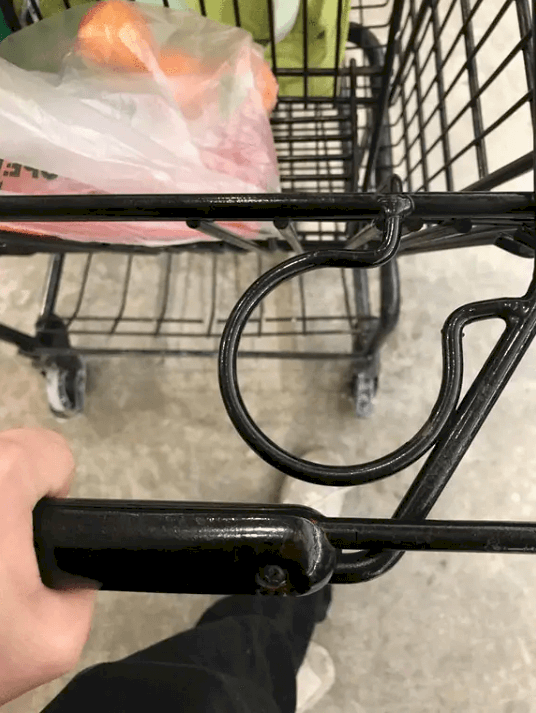 15. This supermarket has a banana ripeness guide that helps all the customers know which fruits they should pick. This will help amateurs spend their money well!

16. Every time you gather with your friends to play poker, you start drinking as well. But the watermarks on the table are annoying, so they created this table with drink holders.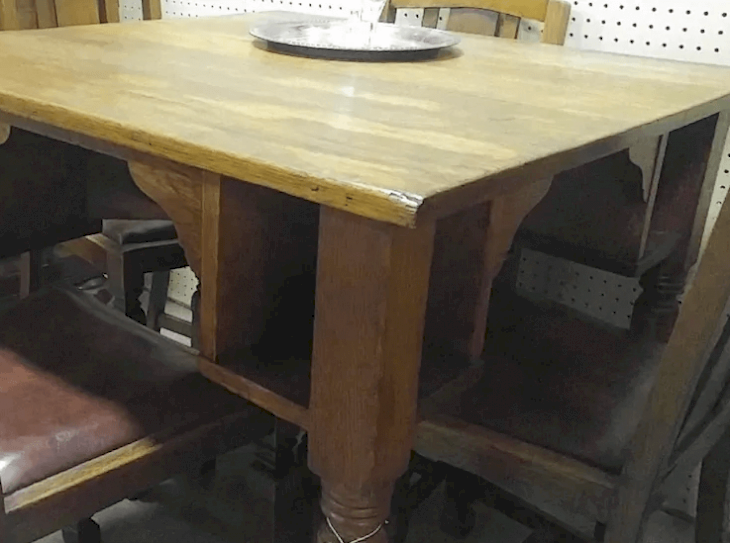 17. This cake has colored candles, and that gives a different touch to the cake. We can't understand why this is not more popular, because we are sure that many people would love it.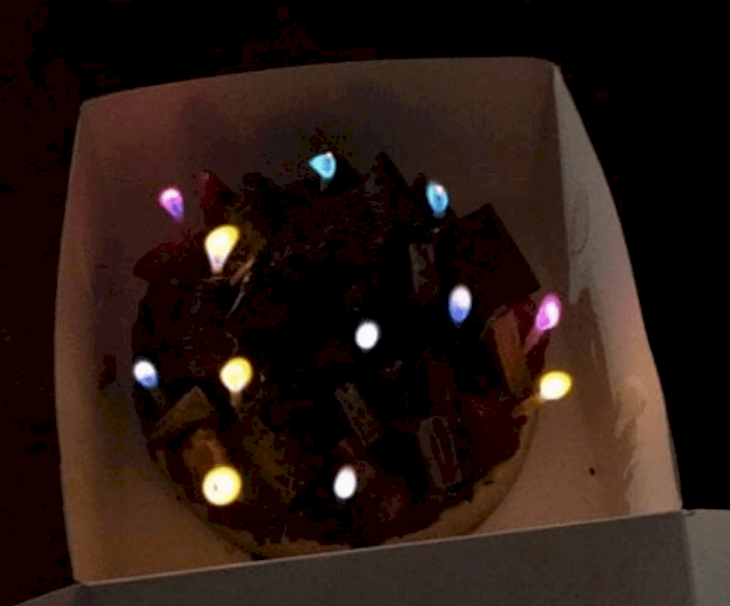 18. If your sight is a bit affected and you have a hard time trying to figure out what colors the traffic lights are showing, this will help you a lot. Also, we think this should be in every city!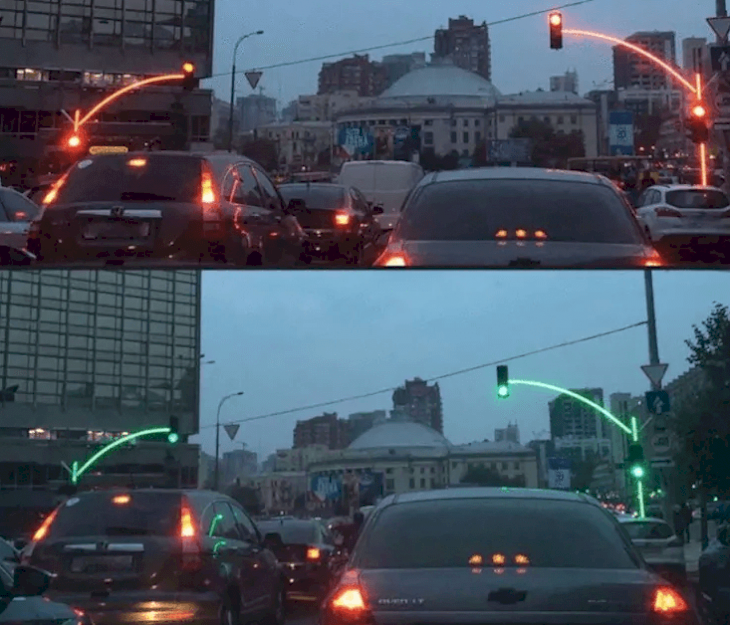 19. We all know how uncomfortable carrying snacks can be, but this movie theater has a stand for the popcorn bowl. We wish all the theaters had this amazing facility.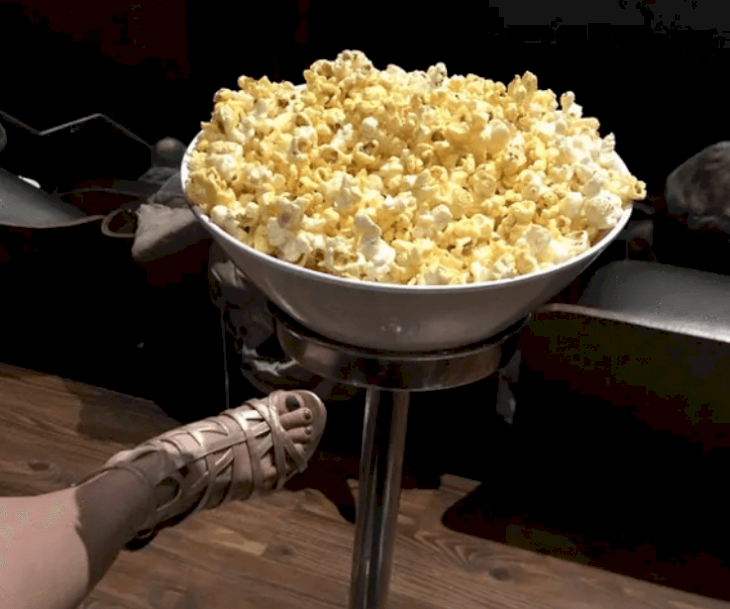 20. This is the best invention for all those who hate losing time. Doing laundry can be boring and last a couple of hours, but they put a gym inside this laundromat, so you can exercise while you wait for your clothes to be ready.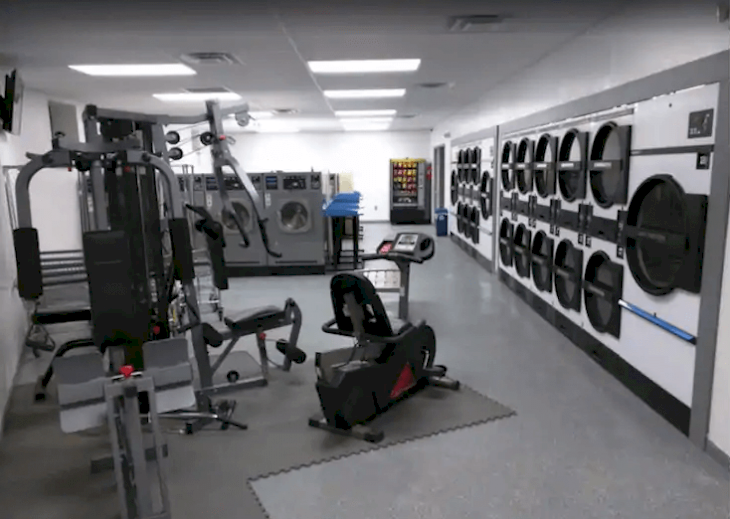 Which of all these inventions did you like the most? Now that we have seen all these pictures, we want to have it all in our homes. Human beings can be very creative, and our ingenuity will never stop amazing us. If you liked this list, share it with someone you think it will enjoy it!