11 Most Insane Local Dresses British Royals Adopted While Travelling Around The World
"When in Rome, do as the Romans," or at least that is what people say. This is particularly important when you are part of a blue-blood family that continually meets world leaders, promotes several charities in different places, and connects with foreign communities. 
To adapt to the culture and show respect, British royals have decided, on various occasions, to wear local dresses or traditional costumes during their visits, and we have them all in the following article. We could have never imagined Prince Charles or Middleton wearing these garments, so just see them with your own eyes.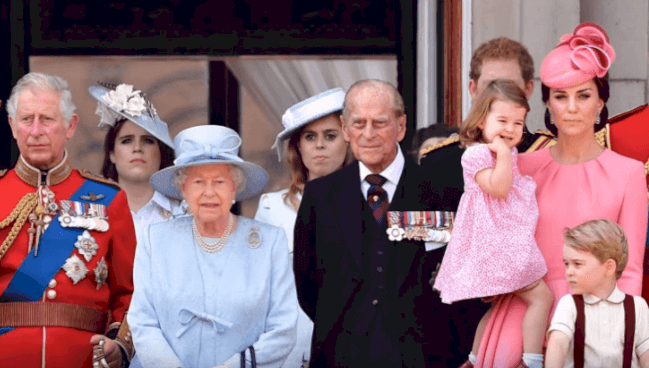 1. A happi coat
This is a Japanese garment worn during festivals, particularly for the sake barrel-breaking ceremony that takes place during celebrations. The event consists of the opening of a barrel with the liquor with a wooden mallet to serve it to those who are present.
Prince William decided to don a red version with traditional white kanjis when he took part in the sake celebratory tradition while he attended the Innovation is Great even in Tokyo, Japan back in 2015. He was along with Japanese astronaut Soichi Noguchi and the CEO of Aston Martin, Andy Palmer.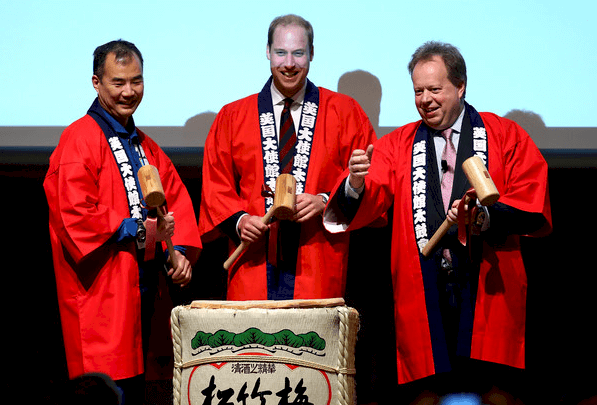 2. A yukata 
During their stays in Japanese inns, guests are offered yukatas, which are casual summer kimonos that are usually made of cotton. Princess Diana's oldest son put on one when he had dinner with the Japanese Prime Minister Shinzō Abe in 2015 at a ryokan in Koriyama, Japan. Surprisingly, they wore matching yukatas.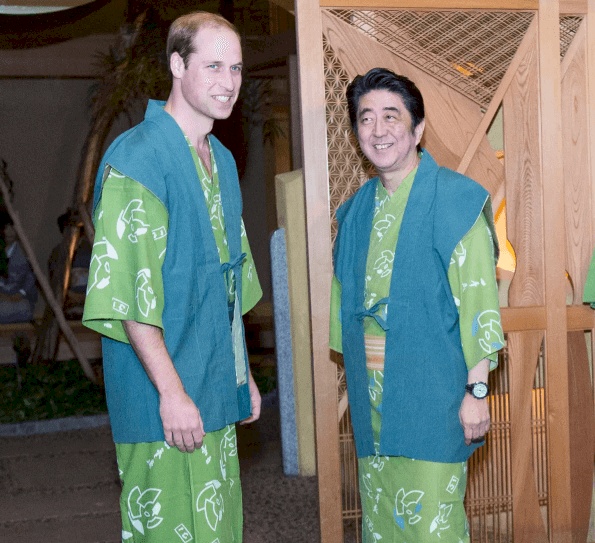 3. Traditional Basotho blanket
To protect from the rain and the wind in the high altitudes of Semonkong region in Lesotho, men wear daily these unique blankets with pinstripes vertically to express growth. Thus, when Prince Harry paid a visit to the African country in 2010, he wore one. He rode to the village to go to a local school his charity, Sentebale, had founded.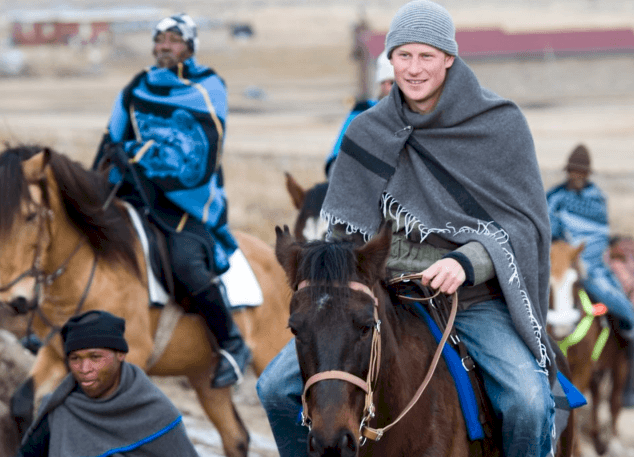 4. A Turban
It is a headwear made of cloth that men carry in India. Even when visitors go to their Sikh temples, they are asked to wear a makeshift one to cover their hair and, thus, show respect. So when the Prince of Wales went to a gurudwara at the holy city of Anandpur Sahib in 2006, he accepted the request on put on a red turban.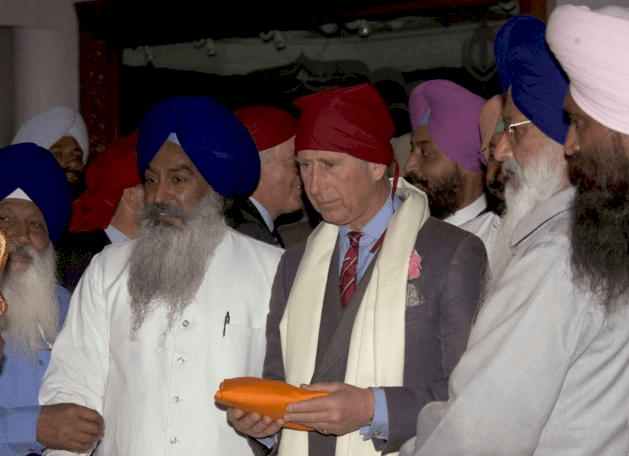 5. A headscarf
In different regions of our planet as well as in various religions, women wear veils, also known as hijabs, which are modest pieces of cloth used to cover their hair. When the Duchess of Cornwall visited a mosque in Cairo, Egypt, back in 2006, she decided to respect the worshipers and put on one.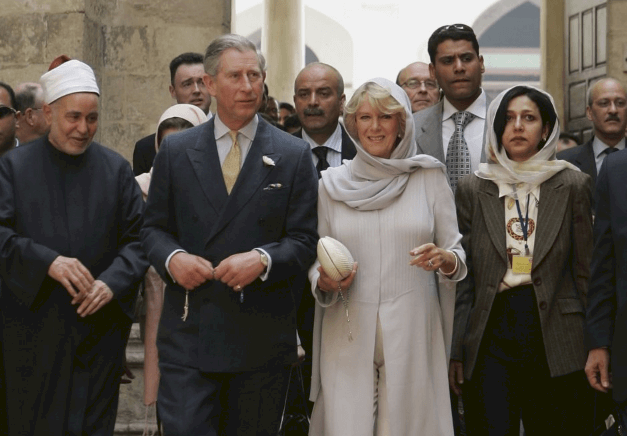 Kate Middleton followed in her mother-in-law's footstep when she visited another mosque, the As Syakirin one in the center of Kuala Lumpur in Malaysia. During her visit in 2012, she donned a headscarf in the same color as her outfit, and she also made sure to cover her arms with long sleeves.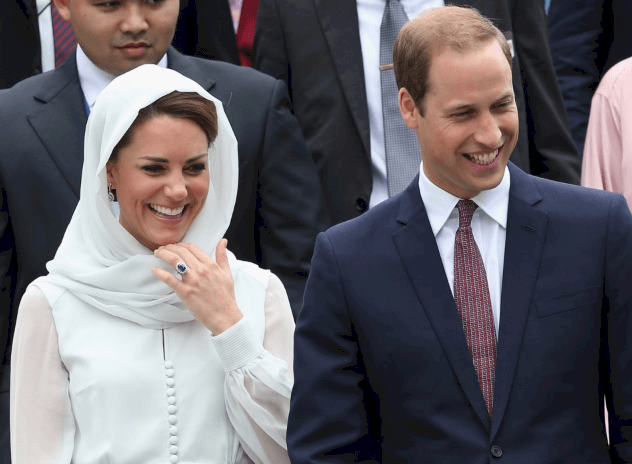 6. A kilt
It is not easy for men to wear skirts, but Prince Charles was willing to do it when he had to fulfill his royal duties during a 2008 church service at Canisbay Church in Scotland. We could see Queen Elizabeth II's son dressing a traditional Scottish kilt as a tribute to the citizens of the country. 
The Prince of Wales, apart from beholding the title of Duke of Cornwall, is also the Duke of Rothsay when he is in Scotland. Apparently, he inherited the second title since it belonged to the heir to the throne during the Kingdom of Scotland before 1707. 
7. Titi skirts
In Tuvalu, females dress in Titi skirts, which are colorful skirts made of plant fibers that are used during traditional dancing performances. William and his wife traveled in 2012 to the Polynesian island country to attend a fatele, a friendly competition in which locals dance and sing, and were spotted with Titi skirts.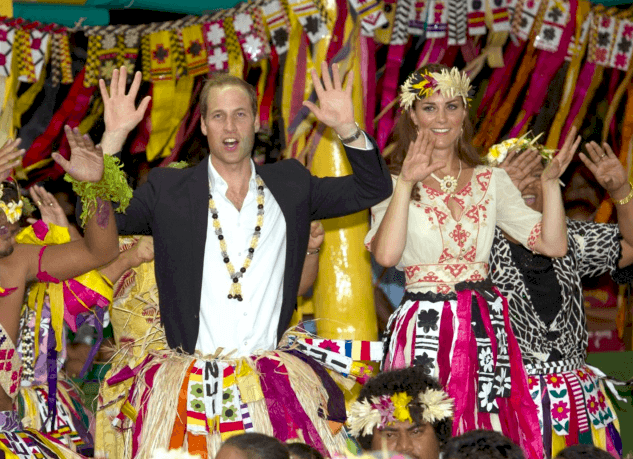 8. Traditional clothing
When the Duke and Duchess of Cambridge paid a visit to Guadalcanal Island, they made a terrible mistake. They found a blue shirt and a pink dress in their hotel room and were told those were the traditional outfits of the island. Unwittingly, they decided to put them on.
However, it turned out that the pieces were from the Cook Islands, hundreds of miles away. Apparently, a member of the welcoming committee left the clothes without authorization in their room. According to Daily Mail, the royals felt really bad about the confusion, but it was not their fault.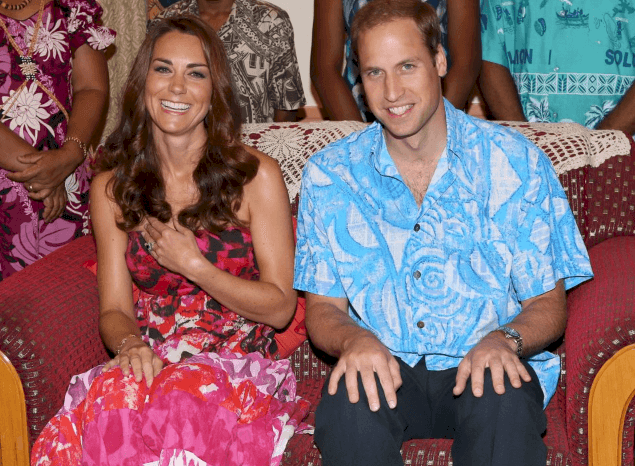 9. Samurai gear
During another visit to Tokyo, Japan in 2015, the second-in-line to the British throne put on the attire of an ancient samurai while having a tour in the set of a historical drama studio, NHK Broadcasting Center. To complete his warrior looks, he even asked for a sword.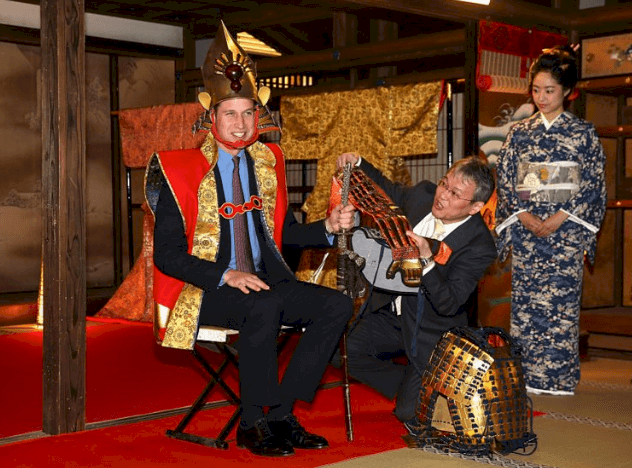 10. A Kahoa, Tungan lei
Although it is not precisely clothing, a lei is a wreath or a series of objects strung with the purpose of being worn. Different countries made them, and that is why they can have certain variations, but Tongans, for instance, make them of flower petals and leaves and call them Kahoas. Broadly speaking, a lei is a symbol of affection.
Hence, when Prince Andrew had a trip to Tonga in 1998, he was greeted with a Kahoa. Matangi Tonga Online explained that he arrived at the Ministry of Fisheries to get together with King Tāufa'āhau Tupou IV and symbolize friendship between the two royal families.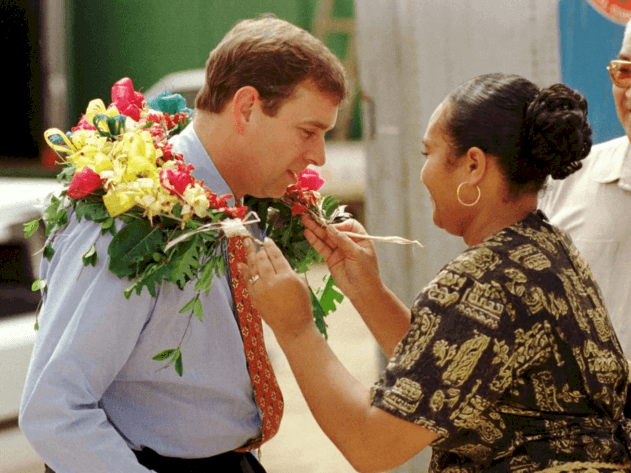 11. A kippah
Also called a "Yarmulke", it is a skullcap without brims, usually made of cloth, that is mandatorily worn by religious Jews to cover their heads as a sign of honor and respect. We could see Prince William with one earlier this year when he placed a note in the Western Wall of the Old City of Jerusalem, Israel.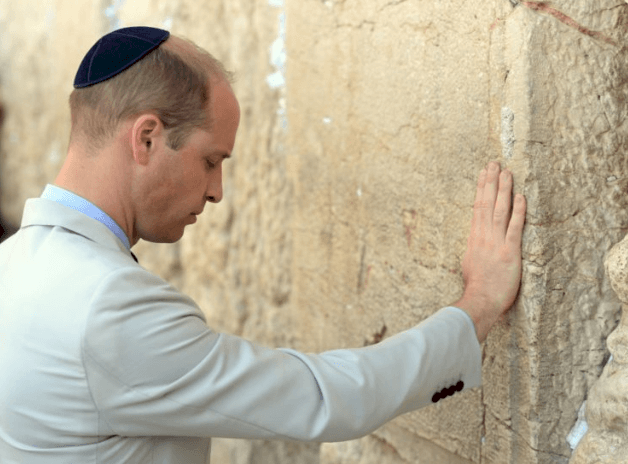 The willingness that the royal family has had to wear different, and sometimes unusual attires, is a role model for others to do the same in order to respect and share the cultural diversity we witness in our world. Share this article and let others see the kind gestures of our favorite blue-blood members. Until next time!