Serena Williams: Alexis' Love Changed My Attitude On Not Marrying White Guys
Subscribe to our Google News >>>
Serena William has had a pretty busy love life. Apart from her tournaments worldwide and achievements, many things have been going on for the tennis star since she met her soulmate, Alexis Ohanian. The couple has had a rocky road, but love does it all. All the details about their romantic journey are brought to you in this article.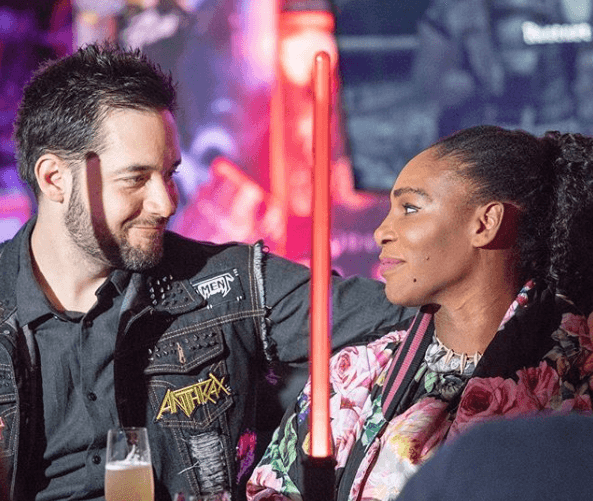 The beginnings
In May 2015, the pair encountered at the Hotel Cavalieri Hilton in Rome. She was having breakfast by the pool, and he sat at a table nearby, but it was not love at first sight. Actually, Williams and her friends tried to fend him off by saying there was a rat under his table, but that did not stop him. In the end, he joined her and her mates.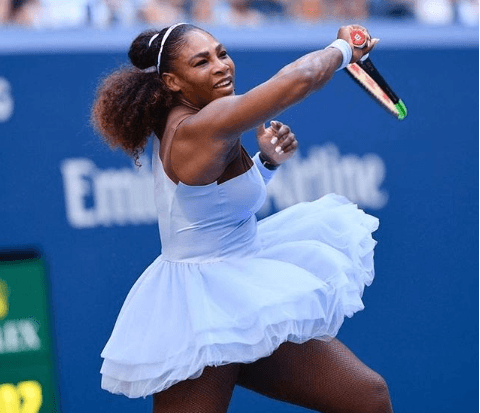 Previous relationships
It seemed that the meeting moment was not appropriate since Alexis had recently finished a relationship with his sweetheart, a microbiologist called Sabriya Stukes after five years. Serena, on her side, dated rapper Drake for some months until 2010. 
After that, they were spotted having dinner in Cincinnati. Later on, the rapper attended the US Open last September. However, Williams affirmed that they were not in a relationship. Apparently, they were just friends, but he was just her 'lucky charm' for the matches.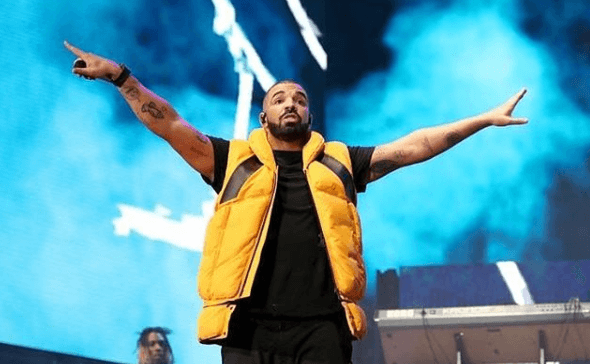 Different backgrounds
The lovebirds came from entirely different worlds. Alexis, being a tech entrepreneur and founder of Reddit, did not know about Serena before and had never watched a single tennis match. He was so lost that his first photo of Serena shows her committing a foot fault. It was evident that he did not even know how tennis is. 
Williams, on the other hand, had no idea what Reddit was before meeting Ohanian. Despite their marked career distinctions, they gave it a try and went on a first official date in June 2015, right before the French Open in Paris where Williams had invited him to see her play. They also walked the romantic city for six hours.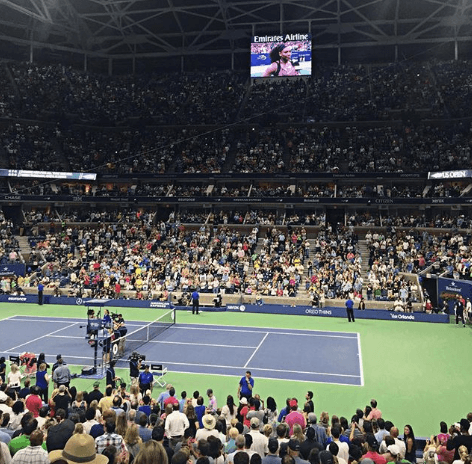 Love flourished
After fate had made its move, and the two started knowing each other, they decided to start a relationship around September of the same year. They wanted to keep it private, so little was shown of them on social media. The Reddit founder went from being completely tennis ignorant to attend every match Serena played. 
By April 2016, Ohanian was sure he wanted to spend the rest of his life with her. 'I felt like a door had been opened to a person who made me want to be my best self,' he told Vanity Fair. But they continued with the hush-hush on the social networks by August 2016, although they posted pictures together among other friends.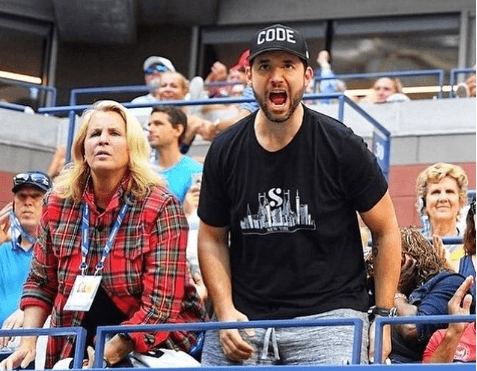 The big step
Finally, they made it official on the Internet when they posted the first image together on Instagram in November. The couple appeared wearing bear-themed costumes for a party. But a more significant step was about to be taken a month later on December 10 when Ohanian decided to ask the 4-word question.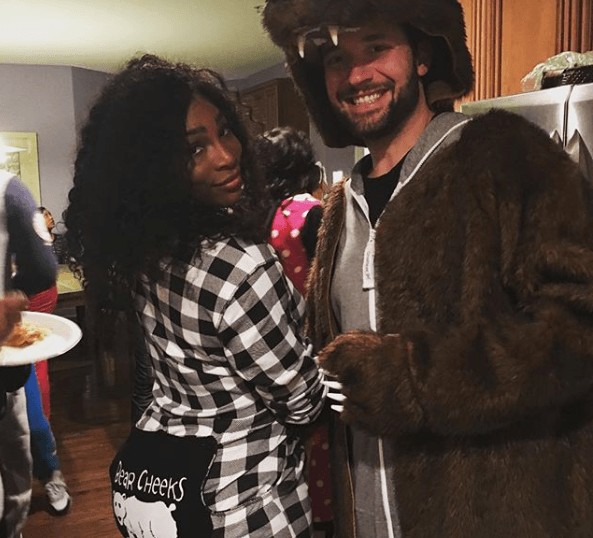 Romantically enough, he did it in the same place where they saw each other for the first time: The Hotel Cavalieri in Rome. For sure, her answer was a big 'yes.' She then announced on Reddit calling herself 'future Mrs. Kn0thing' since 'Kn0thing' is Alexis' Reddit username.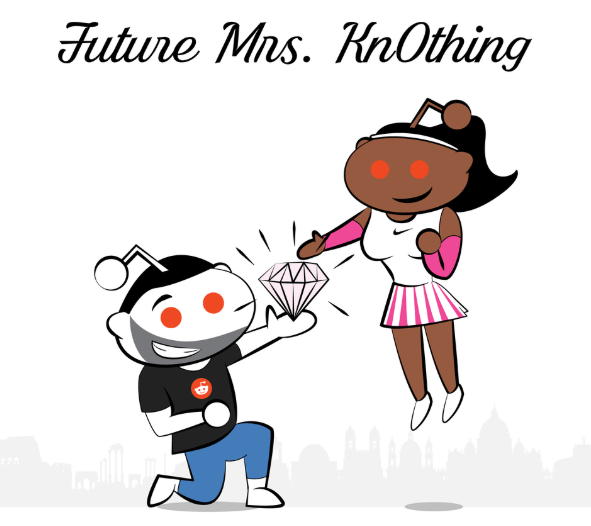 A gift from heaven
In early January 2017, the tennis player participated in the Australian Open. While getting ready for the event with hair and makeup, she felt something weird was going on and decided to take a pregnancy test. To her surprise, the result was positive. Her boyfriend would be soon in Australia to cheer her up during the tourney.
But before it started, Alexis found out he would be a dad. With eight weeks of pregnancy, Williams won the Australian Open. Some months later for the Reddit guy's birthday, everyone could witness her growing baby bump on a photo. Along with the image, she wrote a moving caption to her offspring.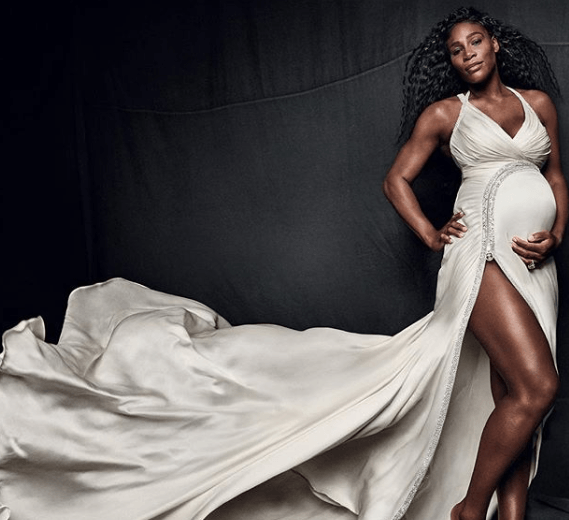 'My Dearest Baby. You gave me the strength I didn't know I had. You taught me the true meaning of serenity and peace. I can't wait to meet you. I can't wait for you to join the players' box next year. But most importantly, I am so happy to share being number one in the world with you...once again today,' wrote the proud future mom. 
By September 1, the gift from heaven was ready to be delivered, and the couple welcomed Alexis Olympia Ohanian Jr. into the world. Some weeks later, the new parents decided to share images of their baby girl on social networks, and everyone's hearts melted with their cute bundle of joy.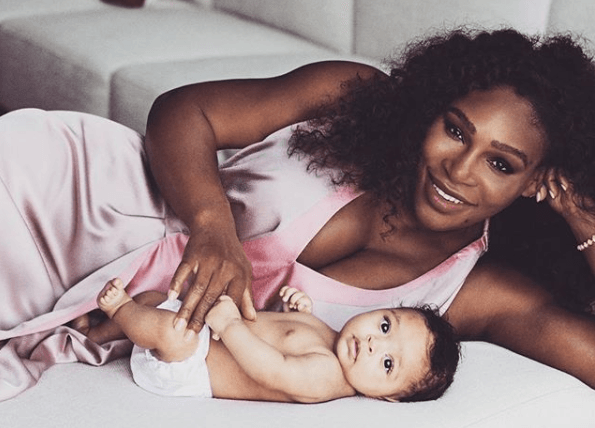 Saying 'I do'
Their fantastic love trail continued with a gorgeous wedding two months after Olympia's birth, on November 16, 2017. The ceremony was held in New Orleans, and celebs like Beyoncé, Anna Wintour, and Kim Kardashian West accompanied the newlyweds on their big day.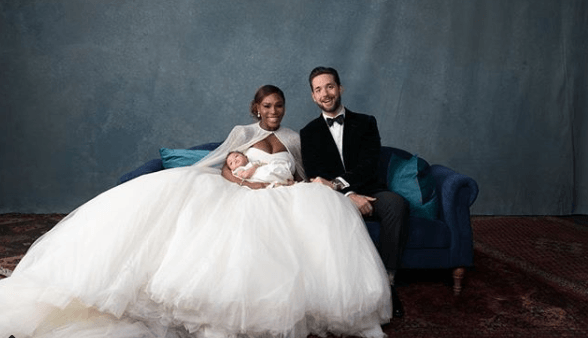 Overcoming differences
During an interview with The New York Times, the athlete confessed she never imagined wedding a white guy. Presumably, she never thought her life partner would be as Alexis is, and that is why their relationship has had a lot of hurdles along the way. 
'I'm an athlete, and he's a business guy. I'm black. He's white. We are totally opposite. I think we just complete each other. I think we understand hard work in different ways,' stated Serena who is into tennis, business, fashion, and philanthropy.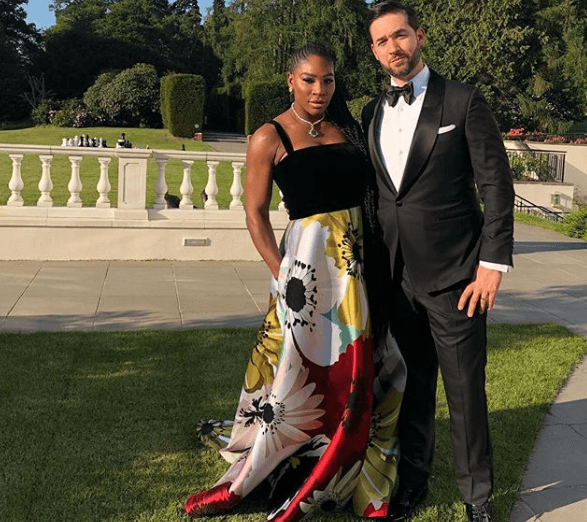 Alexis, by contrast, works in the tech industry, but somehow he became her missing puzzle piece. Despite their striking distinctness, this beautiful couple conquered the obstacles in their professional lives and personalities, and found the way to become 'the perfect match.' They are the best example that love can beat all odds. 
A marvelous detail
Serena Williams and Alexis Ohanian continue to be great role models for parents and spouses. Since the very beginning of their story, Ohanian has been known for his moving gestures for his wife. One of the most recent details was before Serena's return to the game court after some time off to take care of her baby.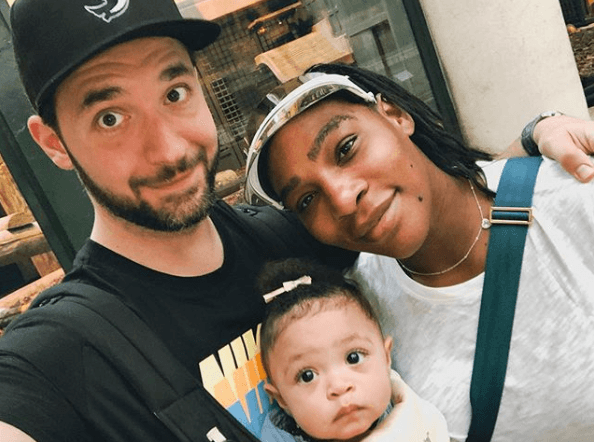 As he has always supported her in her career, Alexis decided to remind his wife that with a unique gift. The lovely spouse designed four billboards with pictures of Serena and her daughter and the acronym 'G.M.O.A.T,' which means 'Greatest Momma of All Time' and placed them throughout California's highway.
If that isn't love, then we don't know what it is. Now we understand why Serena Williams and Alexis Ohanian have become the most adorable and admired couple in Hollywood with a unique love journey and a special bond. They have been through thick and thin together, and we bet it will be the same for many more years.