10+ People Realized They Are Dating Not The Smartest Person Ever
Subscribe to our Google News >>>
There comes a moment when you have to be honest with yourself and define if you want to be with someone or not. This list is full of people who realized what the decision they had to take was, and they got their conclusion after noticing that their partners were complete idiots. Actually, if you think your significant other is a little dumb, we are sure they don't compare to the people you are about to see.
1. This guy shouldn't feel bad because of this. She didn't deserve him or his cat.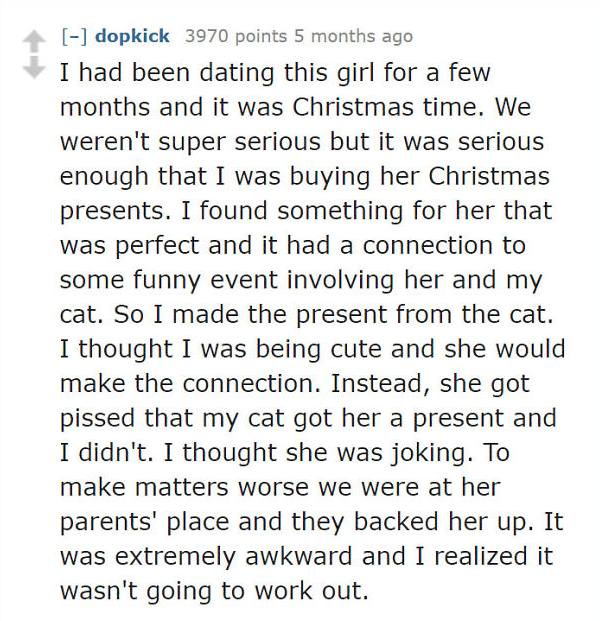 2. If your boyfriend can't distinguish between seashells and pistachio shells, it's time to leave him.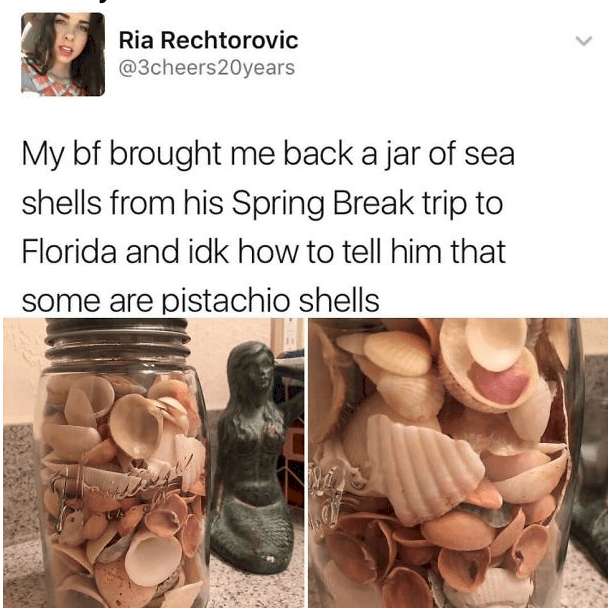 3. A guy posted this photo and said that his girlfriend made this because she didn't want to lose the keys to her lock. Well, good luck trying to open it.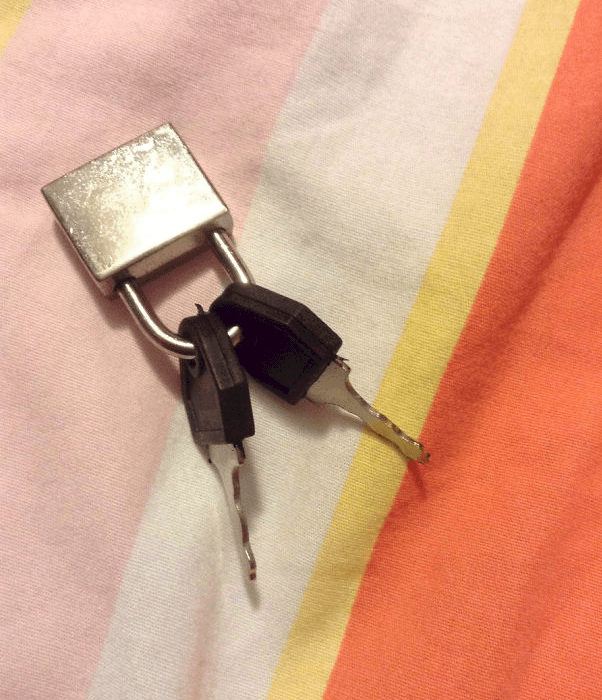 4. This girl is so confused that we can't understand how she ended up thinking this.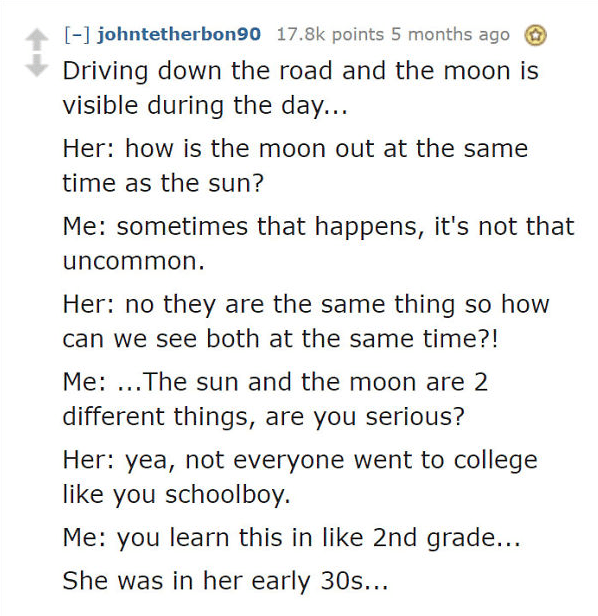 5. The girl who posted this was feeling sick so she asked her boyfriend to buy a thermometer and this is what he brought home. At least he is fun, she should keep him.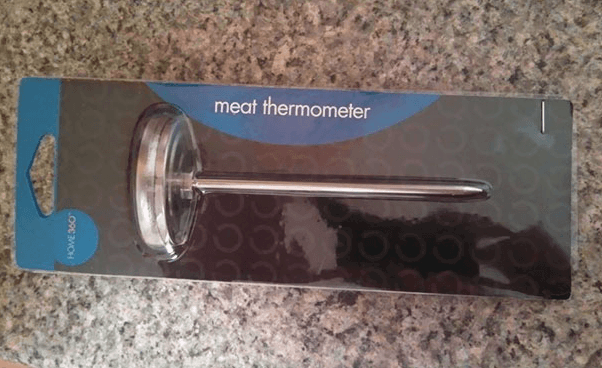 6. "My girlfriend just asked what the "No" on this switch meant." He should explain to her that the "no" means "please, don't hold me like this. You are doing it wrong."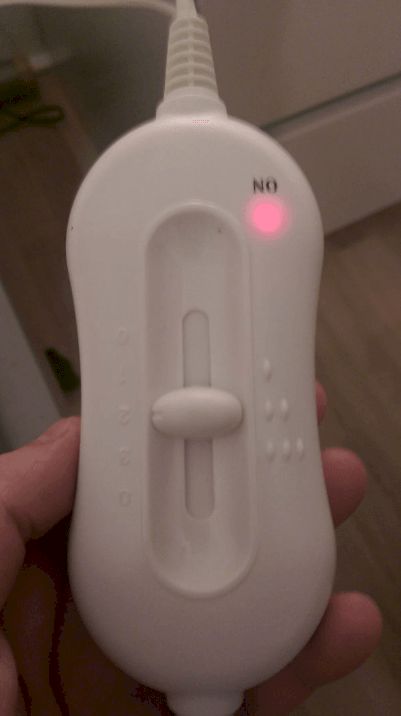 7. A husband asked his wife to please bring his basement shoes to him and she said "The Opaads?" Well, this seems legit to us. She just said what she read.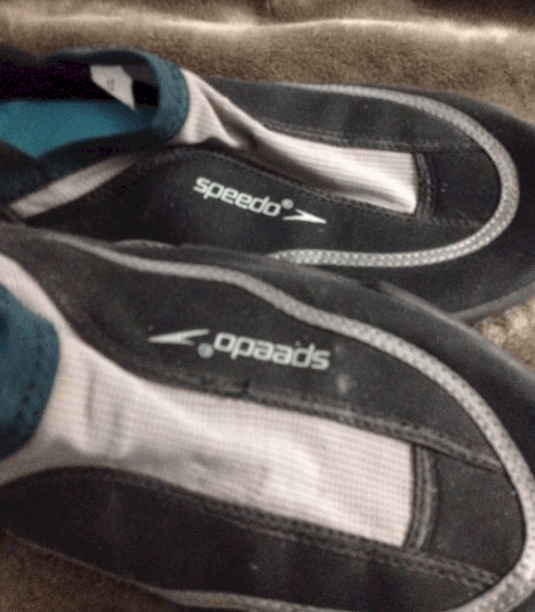 8. This man showed how his wife opened the package of her new cable. It is hard to believe that these frustrating plastic packages are not replaced by paper-ones for good!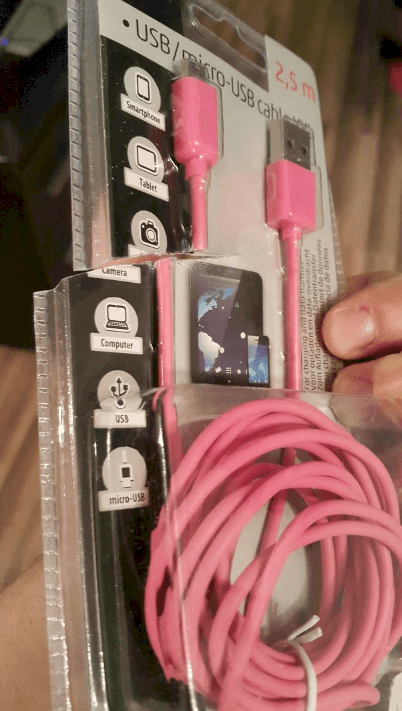 9. Every relationship is full of moments like this. Keep it real, guys.

10. This makes us wonder where did she get that weird idea and how she believed it for so long.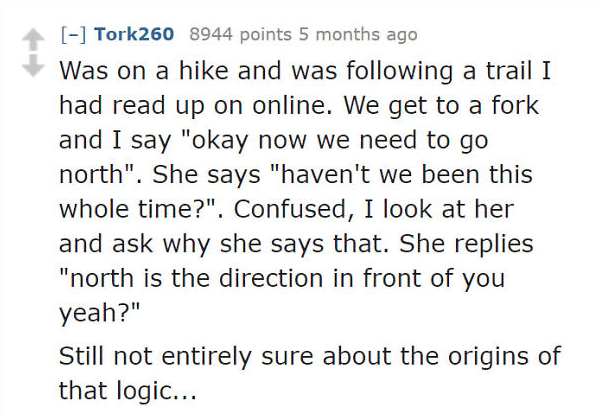 11. "My husband asked my gynecologist if he was a Texas longhorn." Despite how much we laughed about this, we admit that this lack of education is not embarrassing, it's frightening.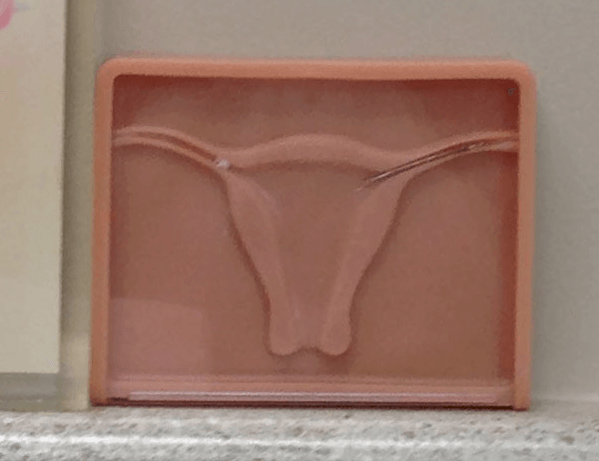 12. We just can't believe that actually there are people out there with this kind of thoughts.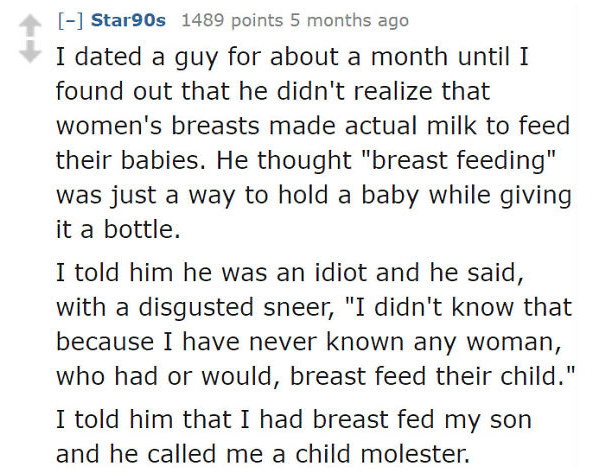 13. When she makes a comment like this, that's when you know you have to say goodbye. 

14. Poor girl. We can't blame her, not all can remember primary school lessons.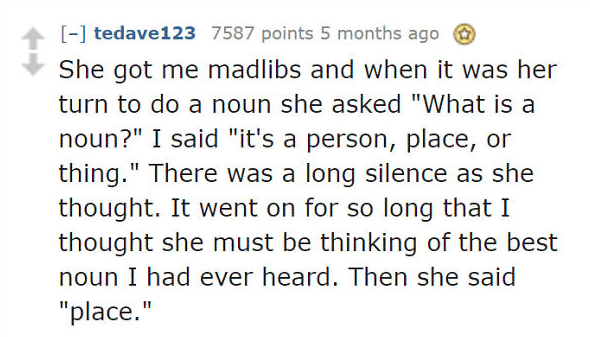 15. "I Am 5'1". I Asked My 6'2" husband to hang a mirror for me." Well, his husband is definitely not an idiot, but someone who likes to mess with his wife.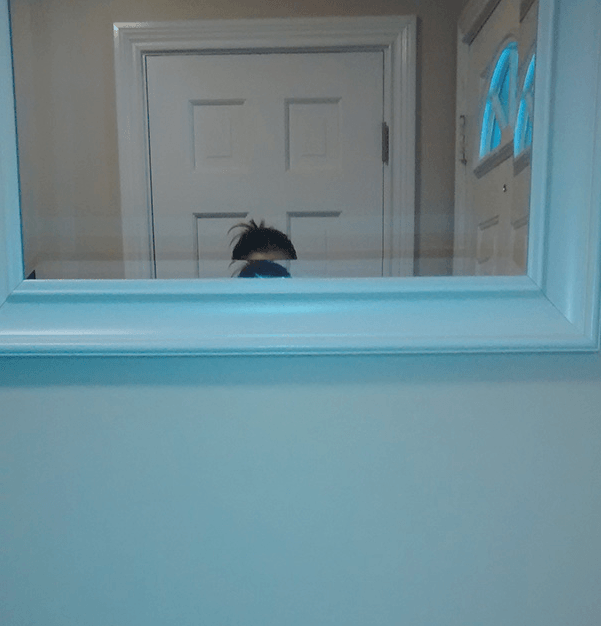 16. We prefer to think his husband is an avid conspiracy theories reader instead of a bit dumb.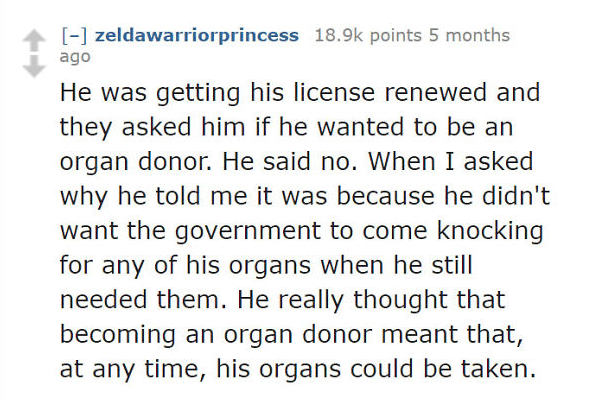 17. This is something that usually would happen to a city person, we must understand her.

18. A guy left these at his table, and when he came back, he found his girlfriend eating them. She thought they were Christmas cookies. They were dog treats.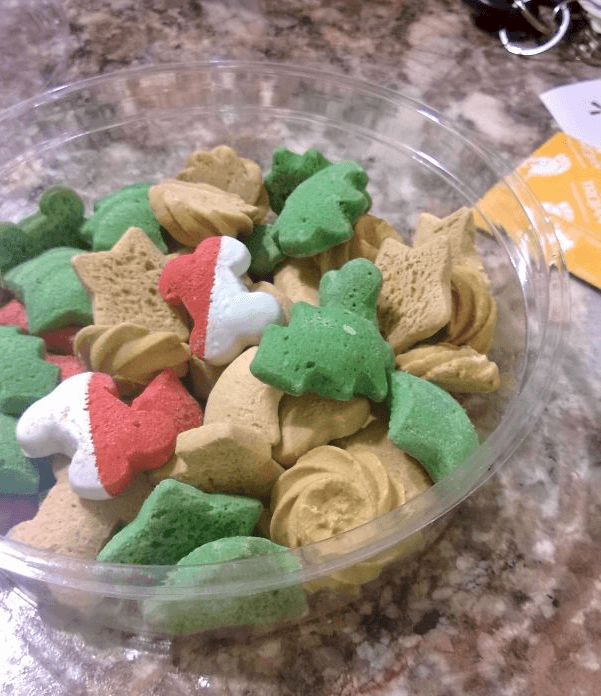 19. If you are dating with someone as ignorant as this boy, you must run away from it right now.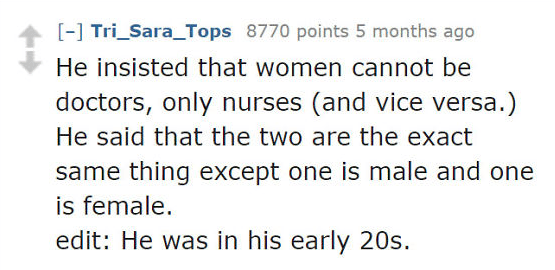 20. This girl told that this was the most idiot thing an ex of her has ever thought. This is worrying.

Albert Einstein once said: 'Two things are infinite: the universe and human stupidity; and I'm not sure about the universe.' After seeing this, we are sure you'll agree with him. Have you ever dated with someone like the persons from this list? If you liked it, share it with your friends.