Senior lady feeds 14 stray cats every day for 10 years, and her inspiring story goes viral
A senior lady has been feeding stray cats in a California park every day for the last ten years and wants to help them even more than she already does.
88-year-old Evan has made it her life's work to feed 14 abandoned and stray cats at a local park for the past decade and has not let anything stand in her way.
Evan lives at a nursing home next door and reportedly arrives at the San Jose park each day with her walker laden with heavy plastic bags containing cat food, water, and paper plates.
Read more on our Twitter account @amomama_usa.
Rita Rama discovered the octogenarian while on a weekly family outing to the same park. After watching her for a few weeks, Rama wondered what the older lady's story was. Evan reportedly told her:
"I've done this for 10 years. I was raised to follow through with commitments, including those to our pets." 
Finally, after hearing her tale, Rama decided to write to the anchor of a local television station, Frank Somerville at KTVU, and tell him all about Evan.
"We always notice an older woman [...] She parks her walker in the corner and lays out some paper plates and pours some cat food and water. While she does this a community of homeless cats come from all corners and begins to eat. She watches them, pets them, and then goes back home to a senior center next door."
Evan always knew that feeding the abandoned cats was only a small part of what they really need. The cats also require homes, medical treatment, and they need to be spayed or neutered. 
Somerville posted the sweet story on his Facebook page as a way of helping out and the post went viral, garnering hundreds of likes and shares.
Cat lovers are banding together, offering to pay for food and costs. Other helpful fans have provided useful contact details for organizations to provide a trap, neuter, and release service. 
Another kind woman in Costa Rica ended up rescuing a hundred dogs when she discovered a sickly dog riddled with tumors while at the shelter buying kibble.
Lya Battle, true to her name, took the sick dog home when she realized the shelter was about to euthanize him. This started a rollercoaster of rescue work and the beginning of her dog sanctuary.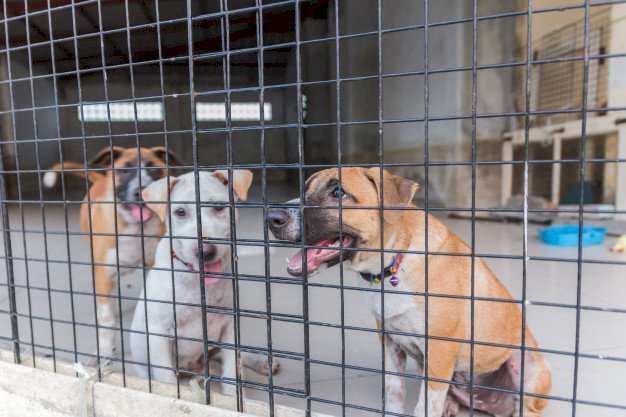 Perhaps the kind-hearted Evan may see her cat friends rehomed before she turns 89, all thanks to Rama's curiosity and Somerville's help.