Man who stopped growing when he was a baby is now worshipped as a god
The locals are worshiping a 23-year-old man trapped on a baby's body in the Indian city of Punjab. The villagers believe he's the reincarnation of an Indian god, but his family is more worried about finding an answer to his condition.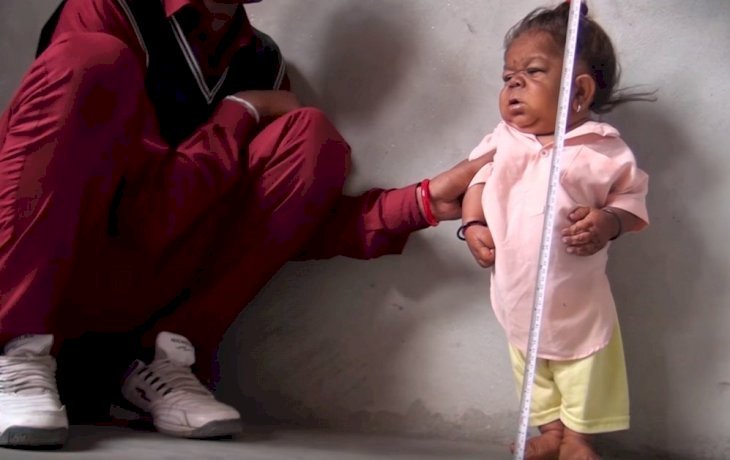 At plain sight, Manpreet Singh looks like any other toddler, but he's actually a 23-year-old young man. At just 60cm tall and weighing less than 5kg, Manpreet can't walk or talk, he learned just a few words like "maa" (mom) and "mama" (uncle) and often communicates with simple gestures.
He was born in 1995 after an unexpected ten and a half months of pregnancy, but the doctors deemed his condition to be perfectly normal back then. He stopped growing at 6-months-old, and when his parents raised their worries to the doctors, they told them it was normal, and he was going to start developing again. But that never happened.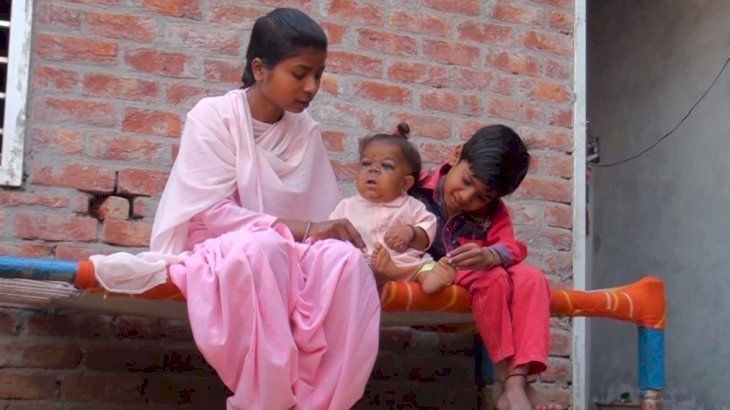 Manpreet was sent to live with his uncle and aunt, Jagtar Singh and Manjeet Kaur when his parents couldn't keep affording his medical expenses and all the cares he needs.
Locals on Singh's village started to worship the young man as a god since his 12th birthday. They often visit his home and knee before him, as the toddler playfully bops their heads and giggles along. Villagers believe Manpreet is the reincarnation of a Hindu god, and they treat him like a star wherever he goes.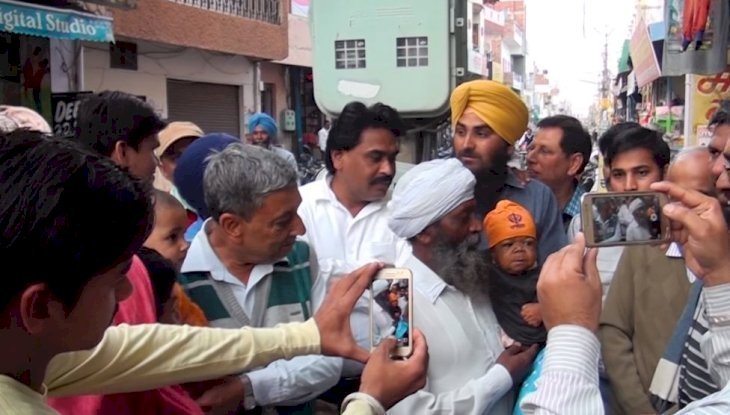 "Among his relatives, as well as those who come from outside, he is considered to be like a god. Whoever he blesses will get their wish fulfilled," said Manjeet to Barcroft TV. "People don't bully my son for being short. We don't feel bad about him. We all worship him. People love him a lot. People come to worship him every day."
But unlike the villagers, Manpreet's family members believe a medical condition is affecting the 23-year-old, but they haven't been able to discover it because they don't have the means to go through all the investigations the young man has to go through.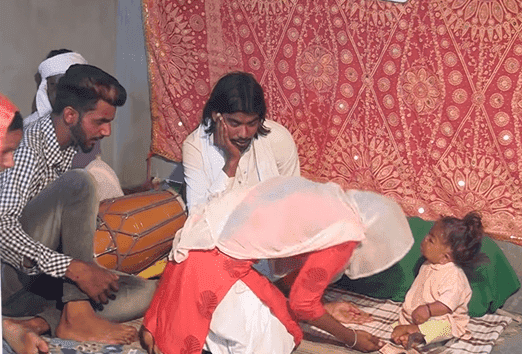 Most doctors in the city have told the family that Manpreet's condition must be hormone related, but they don't have the technology to dig further into it.
According to The Sun, some scientists believe Manpreet may be suffering from Laron Syndrome, a rare genetic condition that affects around 300 people in the world. Those living with Laron are lacking in a hormone called Insulin-like Growth Factor 1, or IGF-1, which stimulates cells to grow.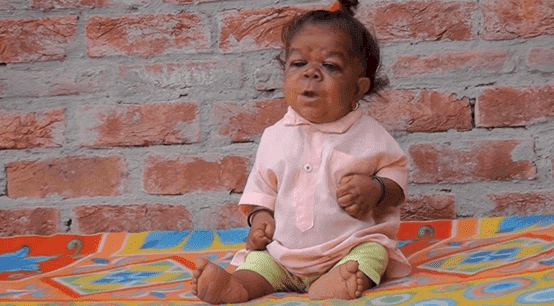 "We have consulted a lot of doctors, but they also don't have any hope. But if by any chance there is a possibility, I could not be happier," said Jagtar Singh.
The family started a crow-funding to raise money so they can take Manpreet's to a better hospital, hoping that doctors can finally give them an answer about his condition.