Royal photographers reveal the striking resemblance between Prince Harry and the Duke of Edinburgh.
We love catching up with the royal family and following their activities. We also enjoy digging into their traditions and fashion sense, along with the inside scoop on their personal life. While Prince William is the spitting image of Princess Diana, Prince Harry's redhead resembles is more evident than we thought. The royal family's photographer, Chris Jackson, recently unearthed a photo posted to the cover of a 1957 issue of Paris Match magazine in which Harry's paternal grandfather, Prince Philip, is photographed in his white military uniform and cap.
Family members usually have their resemblances, and it's not uncommon, but this is slightly different. Round about the age of 36-years-old, the Duke of Edinburgh bears a striking resemblance between Prince Harry and his grandfather, the Duke of Edinburgh, has sent fans into a frenzy.
So, let's have a look at these similarities that are rumored to float around the media circles.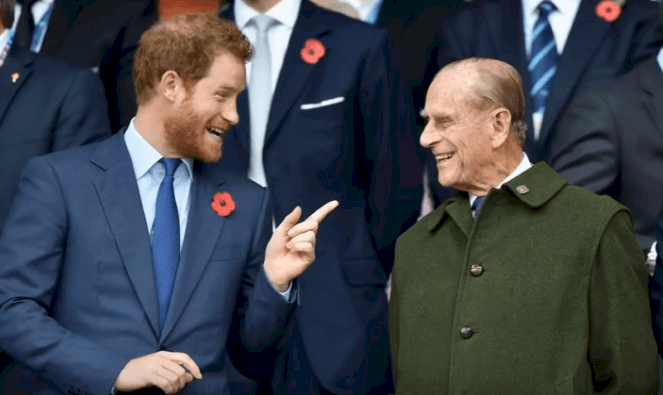 What comes to mind when you first see these pictures? Mr. Jackson, who is currently covering the Duke and Duchess of Sussex's royal tour of Australasia, explained that he was shocked by the similarities between a recent photo of Harry, and a 1957 magazine cover featuring Prince Philip, then aged 36.
For those collecting royal memorabilia, these pictures will certainly be locked away somewhere safe. Apparently, the Duke wears the same tropical dress of the blues and royals on the magazine cover as his grandson wore to an ANZAC memorial on in Sydney with his pregnant wife, Meghan.  We can see how the fans got into a frenzy about this.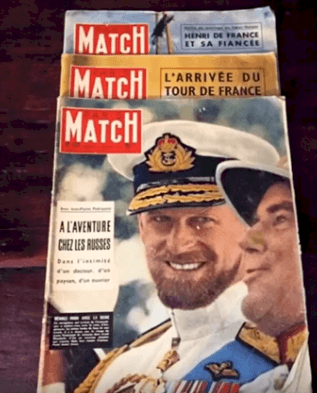 Wow! This definitely looks like the young prince on that front cover. Harry and Philip have very similar facial hair and look alike around the eyes. The photographer wrote: "I spotted this beautiful 1957 vintage cover of a Paris Match magazine while visiting our wedding venue in France a couple of years ago. Who does it remind you of!?"
If there is one thing that family is proud of, is the ability to brag about their resemblance. Fans were swift to agree, and one wrote: "Wow! Harry looks just like Prince Phillip", while another added: "I thought it was Harry for a second!". What do you think of their similarities? The definitely have a lot in common when it comes to looks.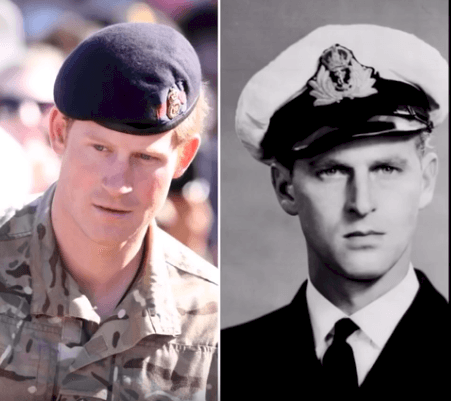 This makes you wonder, do relatives look so similar even if they are not the second generation down the family tree? Agreeing, one follower wrote: "They are so similar, and their bond is undeniable. Harry gets his handsome looks from his grandfather. And his mother of course"..."Wow! Who knew Prince Phillip was a ginger! Bravo, Harry, so much his own man, yet a bundle of look-alike heritage!" a startled fan wrote.
These fans are sure getting excited with the pictures shared on the media. Then, another fan noted: "He's identical, Copy & Paste', and one even argued: "I've been saying that for years! Both the Duke of Cambridge & the Duke of Sussex resemble Prince Philip in many ways!". Although, they are not identical, they certainly do have a very similar appearance. Despite the comments, they are both rather handsome in these pictures.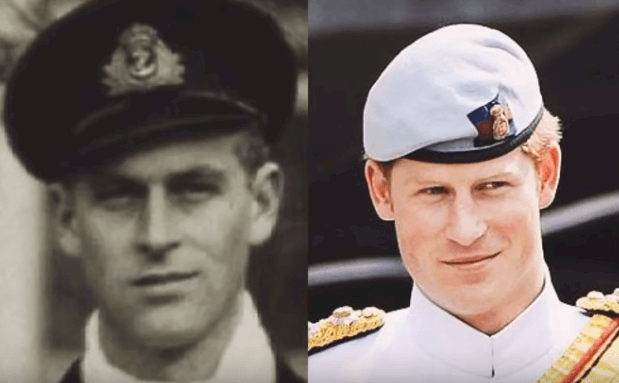 Fans were quick to agree that this was incredible, and rumors are spreading like wildfire with the various comments and comparisons between the two. The image of Prince Philip, which Mr. Jackson speculated might have been colorized from a black and white negative that shows the young royal in the Tropical Dress of the Blues and Royals on a 1957 engagement. 
Prince Harry paid tribute to Australian service members, by opening a new wing of a war memorial, which was pictured on another busy day of royal tour engagements. After the opening of the Invictus Games, he and his wife, Meghan, continued their visit to the South Pacific. The black and white photos were interesting to see, as we all thought that these royals be mistaken for each other at some point.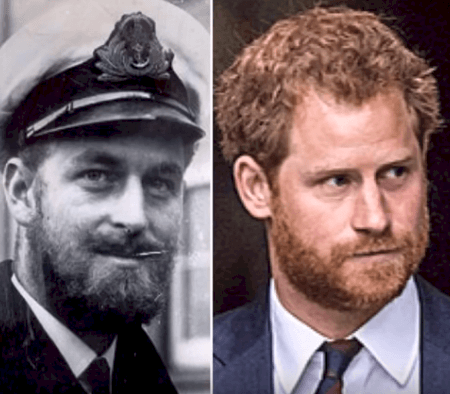 Prince Harry and his wife Meghan Markle left a heart-warming handwritten note in a wreath that was laid at the unveiling of the refurbished war memorial, in Sydney's Hyde Park. In case you didn't know, Prince Harry served in the Army for ten years, rising to the rank of Captain and engaging in two tours of Afghanistan.  The couple is having a great time traveling, and sharing their good news of becoming a family unit. 
Commenting on their likeness, Mr. Jackson wrote: "I spotted this beautiful 1957 vintage cover of a Paris Match magazine while visiting our wedding venue in France a couple of years ago. Who does it remind you of!?" They look extraordinarily alike when wearing their uniforms, don't you think? Don't you just adore a man in a uniform? They do look smart, and clean up well as well. The one thing about the Royal Marines and Navy is they have very presentable uniforms.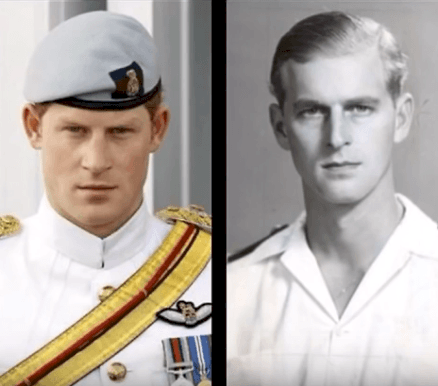 A joyful debut royal tour by the couple, as shown on the news added the excellent news that they are expecting their first baby. This turned solemn as the Duke of Sussex opened a long-awaited extension to the Anzac Memorial in downtown, Sydney's Hyde Park. Either way, these men are proud to serve their country, and follow in their family tradition. It is not surprising to see them look similar in their uniforms and medals, as each generation is encouraged to do their duty to Queen and country. 
Have you ever seen the royals together and wondered who is related to who? What do you think of these surprising look alike pictures? Perhaps you can do your own investigation into these strange We hope you enjoyed looking at them as much as we enjoyed sharing them with you. Remember to share this with your friends and family, and stay up-to-date for more royal gossip.