8 Ways Royals Showed Their True Reactions To Meghan Markle's Pregnancy News
People across the globe were stunned when Prince Harry and Meghan Markle announced that they were expecting their first child together just months after tying the knot in May 2018. Kensington Palace shared the good news on Twitter on Oct. 15, 2018, telling the public in a tweet, "Their Royal Highnesses The Duke and Duchess of Sussex are very pleased to announce that The Duchess of Sussex is expecting a baby in the Spring of 2019."
Even though the public didn't learn about the pregnancy until the palace's official statement, members of the royal family had reportedly found out about the good news beforehand, and were able to congratulate the couple in person at Princess Eugenie's wedding to Jack Brooksbank on October 12.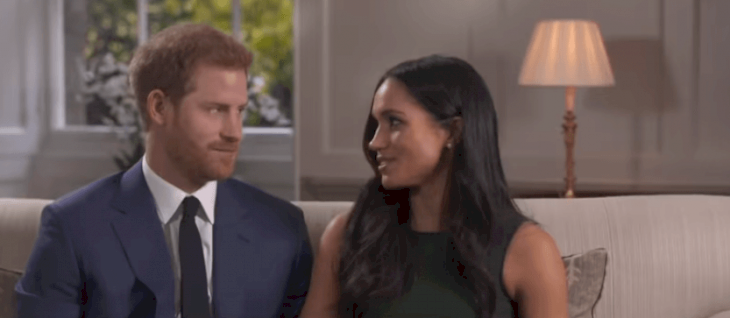 So, we take a look at how the members of the royal family reacted to the news. Many were undoubtedly overjoyed at the thought of Harry and Meghan expecting, but there were a few others who were less than happy with how the couple decided to reveal their good fortune.
1. Queen Elizabeth II and Prince Philip are delighted
Typically, the most critical opinion from the royal family comes from the matriarch herself, Queen Elizabeth II, and her husband, Prince Philip. Of course, as to be expected, both of the royals were overjoyed to discover that they'll have another great-grandchild coming this spring. The News-Herald, Kensington Palace, had obtained a statement and revealed that the Queen and Prince Philip, along with several other royals, "are delighted for the couple and were able to congratulate them on Friday at the wedding in person."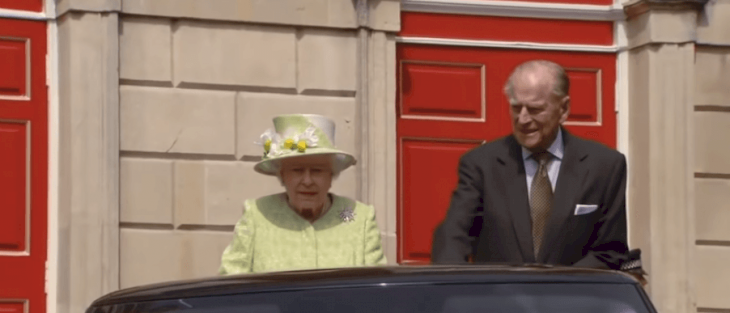 A source also said that the royal family is "hugely excited" about Meghan's pregnancy and were "very happy" that they'd had the chance to share their good wishes to Harry and Meghan at Princess Eugenie's wedding. Although Queen Elizabeth already has a few great-grandchildren, and at the time of this publication, she had seven: Peter and Autumn Phillips' children Savannah and Isla, Zara and Mike Tindall's children Mia and Lena, and Prince William and Kate Middleton's kids Prince George, Princess Charlotte, and Prince Louis. It definitely seems that the Queen certainly wouldn't mind a few more great-grandchildren running around.
2. Prince Charles and Duchess Camilla can't wait for another grandkid
Prince Harry's father, Prince Charles, and his stepmother, Duchess Camilla, are allegedly delighted at Meghan Markle's pregnancy news, but Prince Charles isn't just excited that his youngest son has started his own family. Apparently, Charles is eager to have another grandchild because he wants to become the grandfather that he never had. As the publication noted, Charles' paternal grandfather, Prince Andrew of Greece, passed away before he was born, and his maternal grandfather, King George VI, died when he was just 3-years-old. This leaves us to Prince William and Kate Middleton's children, Prince George, Princess Charlotte, and Prince Louis?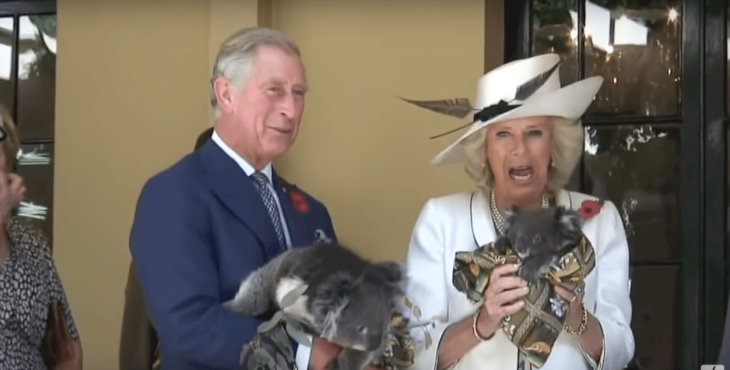 Well, it has been reported that Charles doesn't get to spend much time with them, as he and his eldest son often have inconsistent schedules. So, with Harry and Meghan's future baby, Charles is excited that he'll be able to adopt the grandpa persona that he so apparently wants finally. However, he won't be the only grandparent fighting for time with Harry and Meghan's future little one, as Meghan's mother, Doria Ragland, is also looking forward to "welcoming her first grandchild," as noted by People magazine.
3. Prince William and Kate Middleton are eager to give parenting advice
Like Queen Elizabeth II and Prince Philip, Prince Harry's brother and sister-in-law, Prince William and Kate Middleton, are seemingly ecstatic about the baby news and are said to be looking forward to helping Harry and Meghan on their journey to parenthood. "William and Kate are very excited for Harry and Meghan,"…"They're old pros at 'the parenting thing' and want to help them in any way they need over the months ahead" a source revealed.
Perhaps William can show Harry a few things ahead of the future royal's birth, William and Kate are also happy that their kids will soon have royal cousins to play within the near future. The insider noted, "Kate is excited for Louis to have a play pal." Harry and Meghan's future child will be closest in age to William and Kate's youngest son, Louis.
4. Princess Anne seemed happy for the couple
Queen Elizabeth's only daughter, Princess Anne, was recorded sitting next to Meghan Markle at Princess Eugenie's October 12 wedding, at St. George's Chapel at Windsor Castle. While the public had no idea about Meghan's pregnancy at the time, many took notice of the delightful conversation the two royals appeared to have. Now, in reflection, it seems probable that Anne and Meghan were discussing her pregnancy. "I didn't want to say anything at the time because I know how annoying the rumor mill is, but Meghan's conversation with Princess Anne suddenly makes a lot more sense now," royal commentator and Royal Central editor-in-chief Charlie Proctor tweeted out.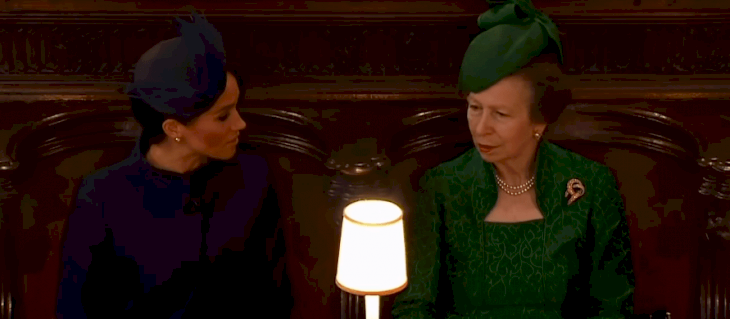 Harry and Meghan's pregnancy announcement followed this. "Anne looking at her stomach, the hand movements, etc. #RoyalBaby". Although Anne called pregnancy "very boring", and given the sweet moment Anne and Meghan shared, it'd appear that Anne was more than happy to learn of the former actress' pregnancy, despite Anne's own rumored doubts about being an expectant mother.
5. Princess Eugenie may have had a breakdown
It was not surprising that Princess Eugenie was unhappy with Prince Harry and Meghan Markle's decision to reveal their pregnancy right before her wedding to Jack Brooksbank. According to a source, Eugenie "disappeared for a while after Harry and Meghan told the Royal Family the news." She was reportedly seen "on the brink of tears," as she'd felt that her wedding had been "overshadowed" by the pregnancy announcement. Eugenie was already emotional after having been "attacked for spending $3 million of taxpayers' cash" on her wedding, and after an insignificant amount of members of the public visited Windsor Castle to witness her marriage.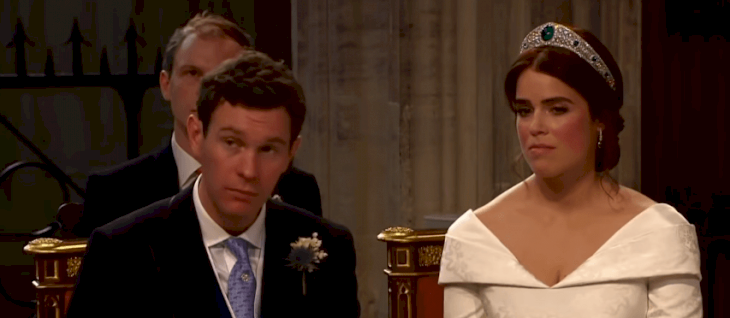 Harry and Meghan's big news seemed to have tipped Eugenie over the edge. We can't really imagine that Harry and Meghan deliberately meant to steal her thunder on her big day, but we understand why Eugenie may have been upset. So, instead of all of her guests talking about her marriage to Brooksbank, wedding attendees may have been discussing the Duchess of Sussex's pregnancy instead. That would depress any bride on her wedding day, especially when competing with that big news.
6. Prince Andrew focused on Fergie
While everyone excitedly gathered round and concentrated on the big announcement about Prince Harry and Meghan Markle's pregnancy, Prince Andrew avoided remarking on the royal couple's big news, and any further fuel the media buzz surrounding the parents-to-be and their future kiddo. Andrew, Queen Elizabeth's third son, and Prince Charles' younger brother took the time to tweet out about his ex-wife, Sarah Ferguson, the Duchess of York. Why on earth would he do that?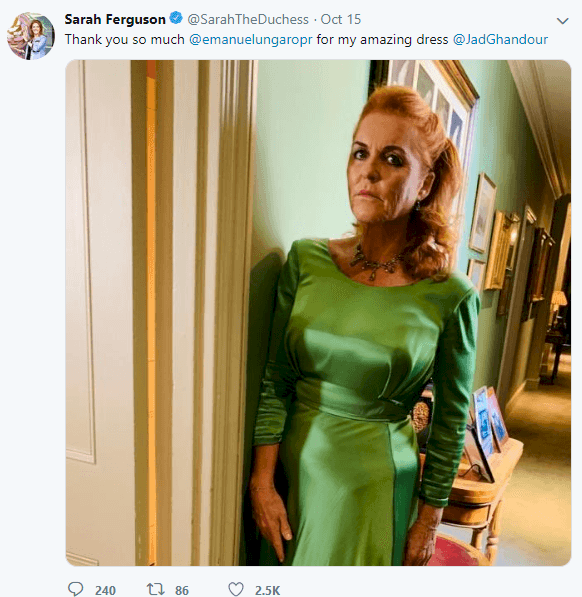 Well, the day that Harry and Meghan shared their pregnancy with the world via Kensington Palace's Twitter account, it just so happened to be Ferguson's 59th birthday, as noted by Marie Claire. Posting a photo of Ferguson, with whom he shares daughters, Princess Eugenie and Princess Beatrice, the Duke of York wrote in the caption, "Happy birthday to @SarahTheDuchess. Wishing you a very happy day!" It was clear that Andrew knew who he wanted the media to pay attention to.
7. Duchess Sarah Ferguson wanted all eyes on her
In her first post of the day, the Duchess of York shared a photo of the dress she wore to Eugenie's wedding, thanking Emanuel Ungaro for designing the beautiful green outfit. Then, she posted pictures of Eugenie and her now-husband, Jack Brooksbank, as they left St. George's Chapel. "So proud of Eugenie and Jack," she wrote in one tweet. "Andrew and I are proud to welcome Jack to the York family #wedding," Ferguson penned in another.
Of course, Eugenie's recent wedding was not the only thing on the lists to fuel Ferguson's desire to refocus the attention on her family after the royal baby news. As mentioned earlier, it was her special day as well. So it sure sounds like Ferguson had a few good reasons to be irritated at Harry and Meghan's big reveal.
8. Prince Harry and Meghan Markle are looking to the future
We all find it rather amusing to learn how members of the royal family felt after Prince Harry and Meghan Markle's pregnancy announcement. The most important reactions regarding their future baby are, of course, their own. We will never know precisely how Harry and Meghan first reacted after learning that they were expecting their first child, but, we do know that they've been thrilled ever since making their big public announcement.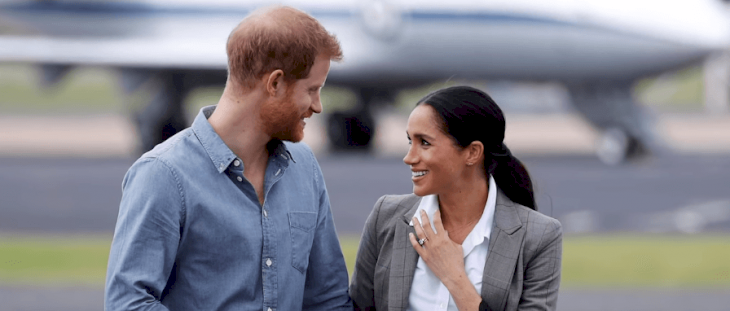 The royal couple traveled to Australia for a function, shortly Princess Eugenie's wedding for their first international tour together. Prince Harry commented on his impending fatherhood, stating, "We also genuinely couldn't think of a better place to announce, uh, the upcoming baby, be it a boy or girl, so thank you very much." Meghan stated, "We're ready! We're excited to join the club" (via the Daily Mail).
We are sure that everyone is anxious to see how Prince Harry and Meghan Markle do as parents, and we hope you enjoyed reading this inside scoop as much as we loved sharing it with you. Remember to share this with your friends and family, and keep up-to-date with us for more royal gossip in the future.