Woman humiliates fiancé because of engagement ring after finding the receipt
One disappointed bride-to-be chose to publicly shame her fiancé for what she thought was a cheap engagement ring. She didn't quite expect the reaction she got.
The unidentified woman got an engagement ring from the man she intends to marry and wasn't happy because it fell below her expectations.
She took the issue to an online forum, complaining that the ring- a diamond solitaire in white gold - was too small and that it was too cheap.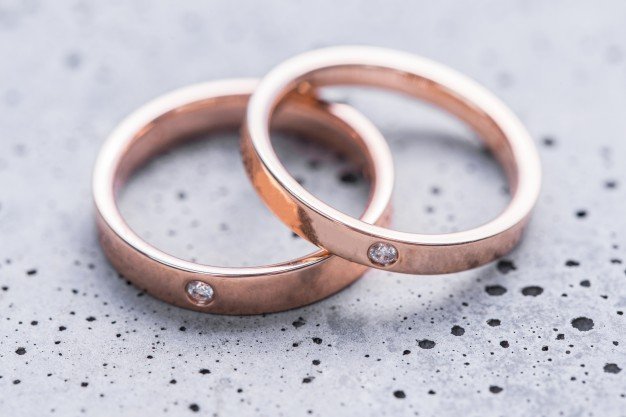 The woman had also found the receipt for the ring and shared it on the forum. The ring cost $1,674, but she expected a more expensive one because according to her, "his salary is nearing a 6 figure sum, and he's usually very generous."
"I was so happy and excited to accept but was disappointed when I first saw the ring. The first word that entered my head was 'small,'" she wrote, adding:
"Having seen the receipt I know he paid $1,674 for it – which is a lot less then what I would have imagined he would have spent on such a significant piece of jewelry."
She revealed that someone at work had apparently told her fiancé, 'if she makes it all about the ring, then she's not the girl for you.'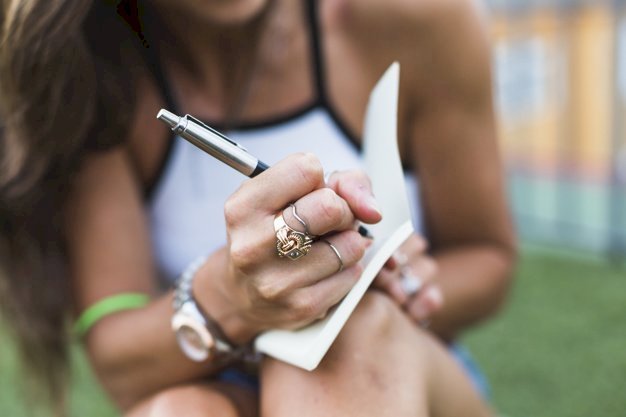 The woman also said point blank that she didn't love the ring.
"Ideally, I would have loved for us to have chosen the ring together and made a special day finding one we both liked. As it's something I'll be wearing every day and is such a special piece of jewelry I wanted to really love it, and I just don't."
In no time, the woman's post went viral, and not for the best reasons. Most women came for her, criticizing her seeming materialism and for attempting to shame her husband.
CRITICISM
An angry commenter, Hayden-Marie Taute, wrote, "Are you kidding me?! That's expensive! Not only that, but it's the damn thought that counts on that one. Also, it's actually very pretty. I hope he dumped her. Didn't bother reading. Too lazy."
Other comments shared mostly the same sentiment as Taute. These are a few of them:
"If he makes six figures perhaps he bought her a small ring to test her true colors and make sure he wasn't going to marry a materialistic gold digger. Seems as though she didn't pass that test"- China Wilkerson.
"My rings are from the wish app. Total of $25. I don't care. Our love is more important than the cost of the ring"- Jessica Walters.
"A ring does not make a good marriage. Hard work does. I've been married over 40 years and I don't have a diamond ring. I never wanted one. I thought it was a waste of hard-earned money. Guess what? I'm just as happy!!!"- Sue Larue
ANOTHER RING CONTROVERSY
Earlier this year, The Mirror also told of another woman confused about her ring. In her case, the unidentified woman found out after two years that her supposedly expensive diamond engagement ring was fake.
Not sure whether to confront her husband or keep mute, the woman sought advice from an online parenting forum. After explaining that her husband claimed the ring was pricey and had set him back in expenses, she revealed:
"I was at a dinner and a friend's husband who's a jeweler noticed the ring made a huge fuss of it. His wife compared her ring which was half the size and then they chatted quietly to each other looking at the two rings and looked at me with what I can only describe as mixture of sympathy and confusion as they gave it back."
Woman discovers her engagement ring is fake after awkward moment at dinner party https://t.co/ORVlybOaYI pic.twitter.com/DSM40mQhG3

— The Mirror (@DailyMirror) March 28, 2018
After a little digging from the store it was purchased, the woman found out her ring was cubic zirconia and not a diamond.
"I feel a bit uncomfortable now wearing a massive flashy attention seeking fake ring and pretending it's a diamond," she wrote. "Do I ask him about it or just carry on wearing it…"
DIFFERENT STROKES FOR DIFFERENT FOLKS
Meanwhile, for 22-year-old Ariel Desiree McRae, she could care less about the price or shape of a ring. When she and her fiancé, Quinn McRae decided to get married, they didn't have much money.
She suggested they do without the rings, but Quinn was adamant and wanted the best for his future wife. Unfortunately, he could not afford the one Ariel loved.
When they both went into a jewelry shop to purchase cheaper options and were shamed by an attendant, Ariel decided to speak up.
In a Facebook post, Ariel declared, "It isn't the ring that matters, it is the love that goes into buying one that matters."
Ariel also said she would have agreed to marry Quinn if he proposed with a 25¢ gumball machine ring.