Doctor Strange's Plan Explained. How Did He Come Up With It?
The end of Avengers: Infinity War left audiences reeling after Thanos accomplished his mission, wiping half of the universe off with a snap of his fingers after collecting all the Infinity Stones. We lost some major players in the Marvel Universe. However, there must be good news because Doctor Strange saw this outcome. Let's find out the details of his plan.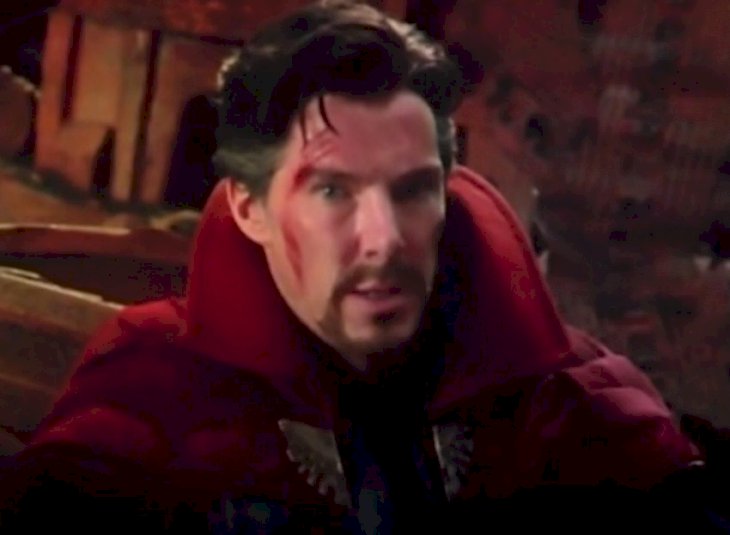 What happened?
In case you need a refresher: Thanos snapped his fingers after collecting the Mind Stone, killing Vision, and then he immediately snapped his fingers. We see an ethereal sequence of the Mad Titan talking to a young Gamora in an orange land, and then our favorite heroes start disappearing. We lost Black Panther, Spider-Man, Mantis, and even Doctor Strange.
However, the mystical character tells Tony Stark before he blows away as dust, "Tony, there was no other way." Of course, people are connecting those words to someone that Steven Strange discovered a bit earlier in the film. He used the time stone to go forward in time to explore all alternative possibilities of their war against Thanos.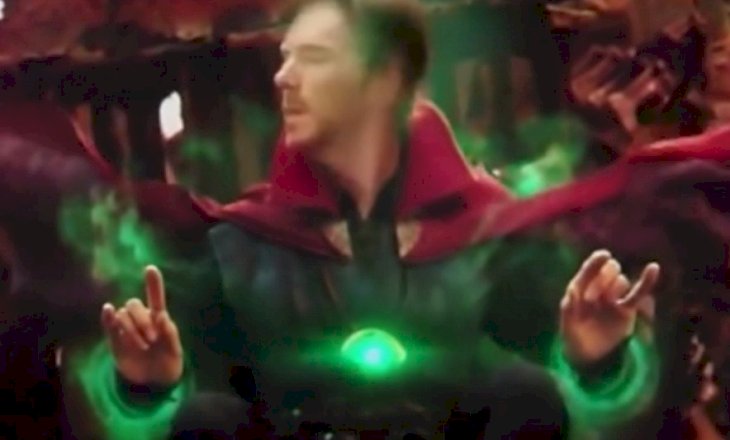 Steven tells the other heroes on Titan that he saw over 14 million future, but that the good guys would only win in one, which is not very encouraging. However, as long as there is a chance, then things might turn out alright for our favorite superheroes. Additionally, we have to assume that Doctor Strange allowed this outcome to pass because of a greater reason.
After he tried to help retrieve the Infinity Gauntlet from Thanos, using several powers like his special cloak, but ultimately they all fail because Star-Lord goes crazy after discovering that the Mad Titan had to kill Gamora to obtain the Soul Stone. Thanos wakes up from the Mantis' trance and starts battling everyone until it looks like he might kill Iron Man.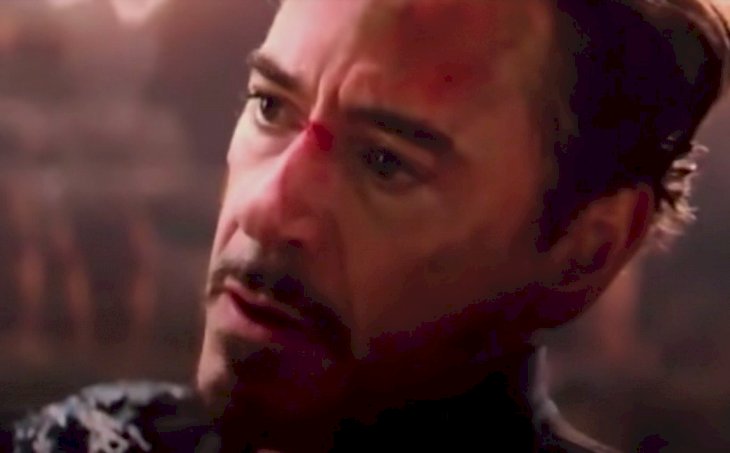 At that point, Doctor Strange agrees to trade the Time Stone, so that Thanos would leave Tony alive and when the villain leaves, Steven tells Tony, "We're in the end game now." Therefore, Thanos had to obtain the stone from Strange, and it also means that everything that happens later, their seemingly devasting defeat, could serve a bigger purpose than we imagine.
The end game
This refers to Chess, and it's the moment when both players start making difficult decisions, giving up their significant players, in order to trap the opponent and get to the king. A player might have to sacrifice their Queen or a Knight in order to move forward on the chessboard, but the important part is that none of these sacrifices are arbitrary.
They are part of the strategy in order to win a game that might seem otherwise lost. Sometimes, you have to give up some things to get to the final goal. So, after watching millions of scenarios, Doctor Strange knew that Thanos was going to accomplish his objective, no matter how hard everyone fought, and they really gave it all.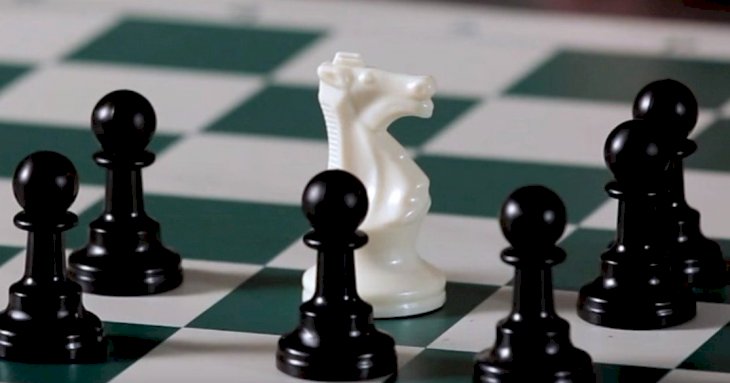 The plan
However, why didn't he just give Thanos the stone and safe time? Well, it's theorized that Doctor Strange needed the fight to go exactly as it went. The Mad Titan had to earn the Time Stone from him essentially. During the battle, the heroes learned that they could make him bleed, so now Tony knows that Thanos is not invincible.
Furthermore, the mystical superhero needed certain heroes to survive the power of Thanos' finger snap: Tony and Nebula. By extending, the fight against him on the planet Titan, Nebula had enough time to get there, and then he ensures that Tony lives with his bargain. It is only natural to assume that these two characters are going to be major players in the upcoming movie.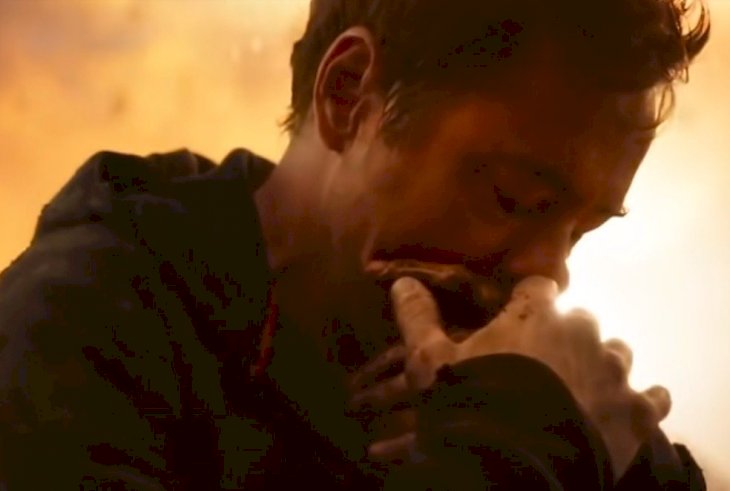 Therefore, Doctor Strange's mission is not to thwart Thanos from getting the stones, but to ensure that the people needed to reverse things and defeat him later on are alive. According to The Infinity Gauntlet comic book, Nebula is the main hero. She steals the gauntlet when the Mad Titan is occupied elsewhere, and then, she reminds time to the day before the infamous snap.
Adam Warlock confers with Thanos, and they reach a suitable agreement, so many people think that Tony Stark could be the negotiator in this case because of his businessman ways. It would be a bit anticlimactic if the movie just rewound the whole thing, especially after the shock they gave everybody with such an unexpected ending.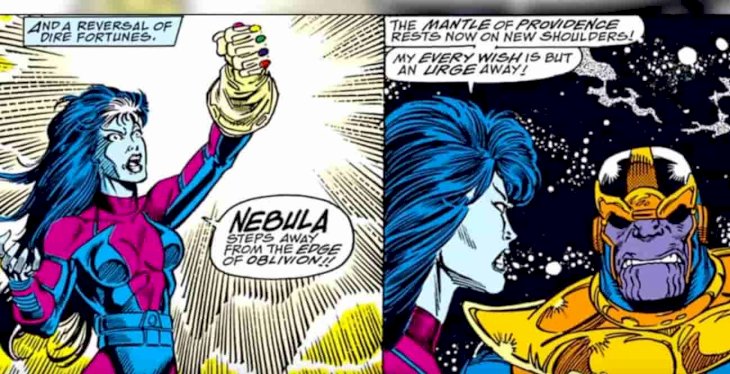 Doctor Strange's vision
Whichever way they choose to fix what Thanos did, one thing is clear, the Infinity Gauntlet seems to have been damaged after his snap. It is likely that Doctor Strange saw this, which means that the Mad Titan would only be able to use it once. Yes, he used the Space Stone escape from Wakanda, but maybe he won't be able to use all stones together.
There is even a theory that Thanos himself became dust after his snap and that the one life he gave in exchange for the Soul Stone is gone, meaning that he is weaker than before, but that is just one of a million theories regarding that orange scene with young Gamora. Continuing with Steven's vision, it cannot be coincidental that all original Avengers were left alive.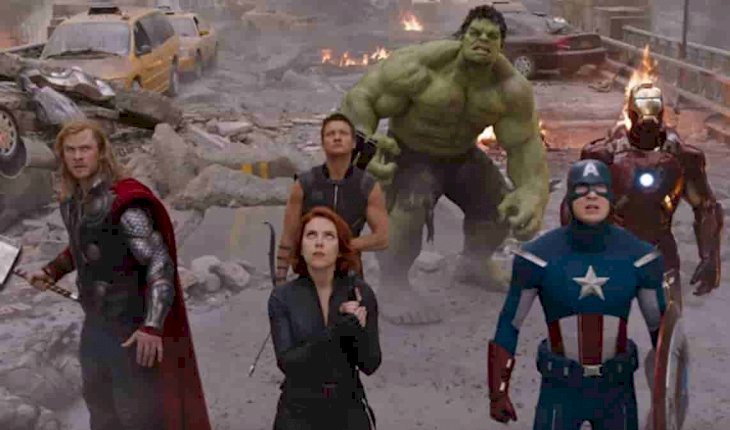 You can even include Hawkeye, who has been confirmed for Avengers 4, in the team. Some people conclude that this means that the original superhero group has something special that will help in their quest to defeat the Mad Titan. On the other hand, it could part of a strategy for Marvel Studios to say goodbye to their original players before starting a new phase in the MCU.
After all, you cannot really be an Avenger if you have nothing to avenge, so now the OG team has a new purpose. What do you think Doctor Strange saw exactly in his vision? Do you agree with this theory? If you liked this article, share it with your friends who are just as impatient for the next movie as us. See you next time!