20 Weird Details About Hagrid's Anatomy That Would Surprise Even True Fans
Among our favorite characters in Harry Potter, there is no one like Rubeus Hagrid; he can be considered one of the most significant additions to the wizarding world. He is a complex figure with an intriguing personality and an unusual physique. And talking about the latter, his anatomy makes him unique. If you had never thought about it, that is going to change soon. Below, we bring you some bizarre details about the gatekeeper's physical traits.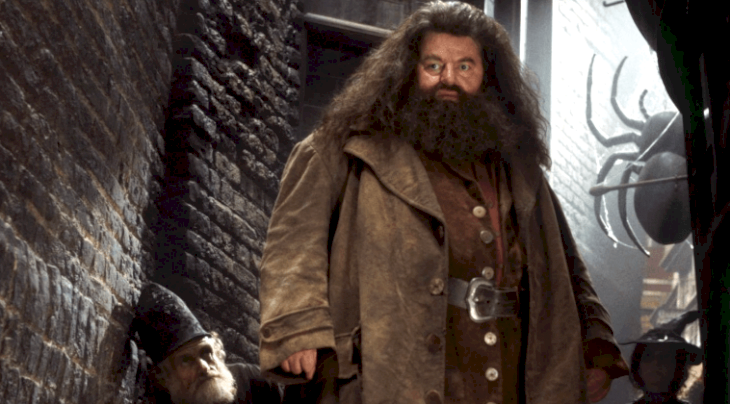 1. Magical strength 
There is a tragic truth that the very JK Rowling revealed, and it is that "Hagrid couldn't produce a Patronus. It's a very difficult spell." Sadly for all his fans, although he is very hulking and seems to be very strong, his magical strength does not match with his body. Physically speaking, he is not capable of casting the charm. We will have to remain curious to hear what this professor's Patronus would be.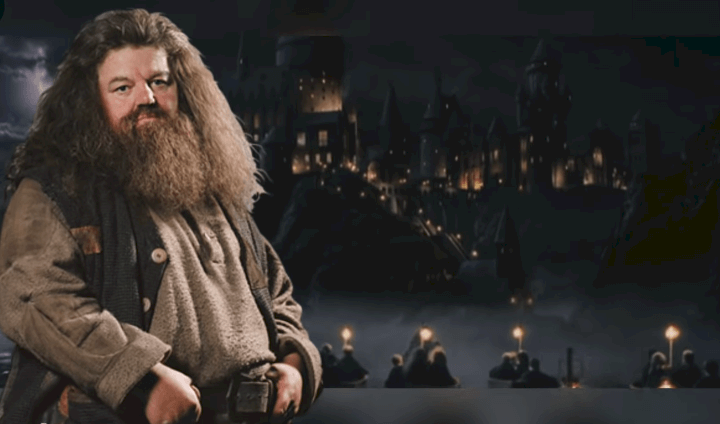 2. Being illegal
From our magical law knowledge, breeding a mix of magical creatures is frowned upon in Harry Potter's world. Although this detail was cut from the films, it is essential in the books. As you might know, he has a hybrid nature due to his half-giant heritage. We even wonder how the Aurors did not hunt him down and eliminate him. The very same Hagrid bred a hybrid species of animal that the Ministry of Magic considers illegal. 
3. Age
In a magical world, we know that age can be tricky since wizards and witches tend to defy the normal aging process. As an example, by the time the story finishes, Dumbledore could well be more than a century old, but he is not the only oldy in here. Even though fans could consider that Hagrid is in his late 40s, he is estimated to be almost 70 by the end of the saga. Yes, we also want to know what skin cream he is using.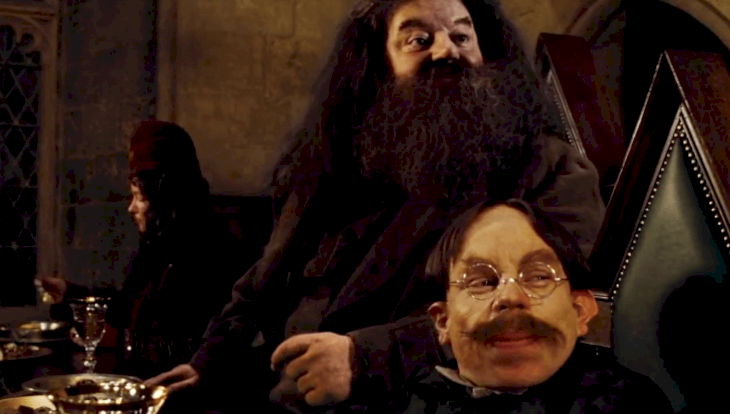 4. Magic resistance
If you are thinking of gathering a magical squad, you'd better have this guy in it. Due to his giant genes, Hagrid is a walking tank. Although his personality is friendly and tender, his natural resistance to spells is just exceptional. It would be tough for a wizard to take him down, and this unique trait has surprised true fans. His level of endurance to charms can make him seem as complete immune, and it appears as if things bounce off him without an injury. 
5. Conception
We know we are talking about a magical world, but even these should have limitations because we can't understand how it was possible for a human being to reproduce with a giant. Despite the tons of theories that fans have tried to come up with, it is not logical that a "tiny man", as Hagrid once described his father, could have married and had offspring with a giantess. In The Goblet of Fire, we learned the truth about his parents.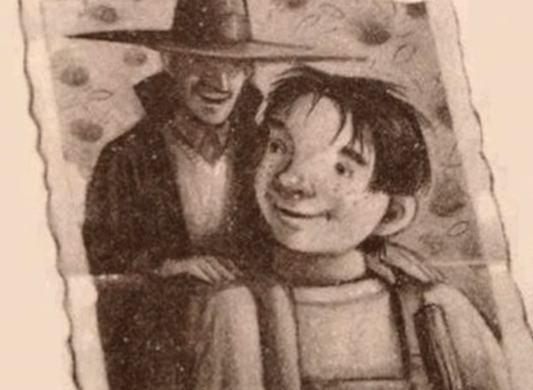 6. An evil twin 
Rumor has it that Rubeus has an evil twin called "Dirgah" who was lurking in the forbidden corridors of the school. This strange gossip started around the time of The Sorcerer's Stone. Many fans thought it was true, but then it was known to be a total lie. However, since then, many wonder if there could have been some truth behind that story. After all, anything can happen with wizards, and clearly, this character's family background is convoluted. 
7. Allergies
This walking tank can be pretty strong physically, but that does not save him from being a bit weak from time to time. In fact, one of his physical weaknesses is regarding animals. Perhaps, you would never guess this one, but Rubeus is sensible to the ordinary house cat because he is allergic to it, particularly Filch's cat. We know this is hard to believe for we are talking about a dude that has tamed and raised hazardous animals.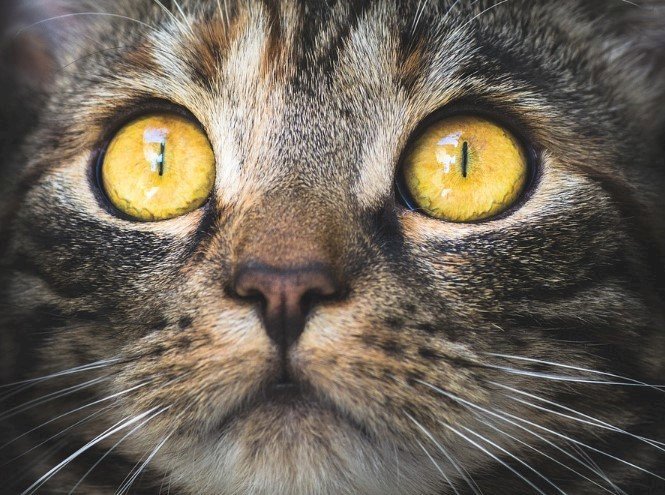 8. Alcohol lover
Perhaps, you haven't noticed it, but don't you find strange that Hagrid gets drunk at least once a movie? He must have a drinking problem. Think about it; how much liquor does it take for a half-giant to be tipsy? Remember that we are talking about a guy that is eleven-feet tall, and according to descriptions, he is the width of three men. He should need an entire barrel to get drunk in a single drinking session. 
9. Alcohol resistance
Not only does he drink a lot but it also takes a while to get him into an inebriated state. If not, ask Professor Quirrell. When he was trying to obtain the information from Hagrid that he desperately wanted, it took him many hours to finally make him get drunk. Maybe three, four, or five hours? How much booze is that? Perhaps, Quirrell even wondered at some point if Rubeus could get tipsy.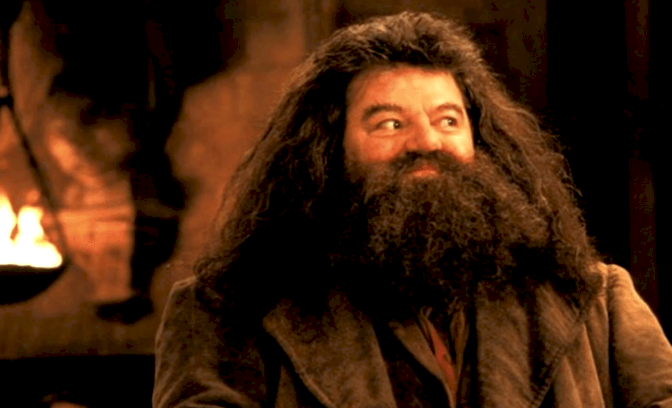 10. Height 
If you are a bookworm, your knowledge about the books could tell you that Hagrid is supposed to be around 11-feet tall, which is approximately twice the height of an average human being. However, that is not what we see in the movies. There, he seems to be roughly 8-feet tall, so there is a big mistake in the productions. But it could have been a nightmare to shot scenes with someone that tall, so we totally get why the character was shortened. 
11. Height, part II
We are not pretending to be genetics experts here, but our logic tells us that the professor should have been even taller than 11 feet. Let's do a simple calculation. His father was a tiny fellow, so let's suppose he was roughly 5 feet. His mother was normal in giants' measures, so that would be around 23 feet. If we take the average of that, the number is 16 feet. Maybe, male genes were predominant, but it should be the other way around, right?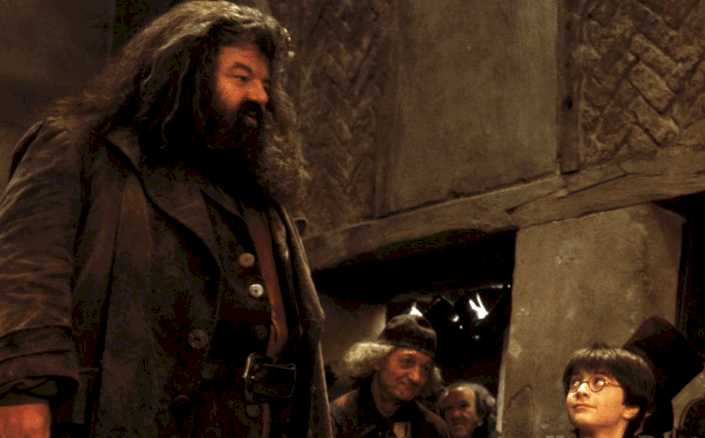 12. Super physical strength
It is clear that Rubeus is not very forceful when it comes to magic, but his physical power is a whole different thing. It is not only that he can handle severe punishments; he can also dish them out. He once chucked a boy across the great hall as if he was a rag doll and tamed many giants, and we can keep on for a while. But we are not sure if his super strength has a magical connotation, or it is due to his big-sized heritage.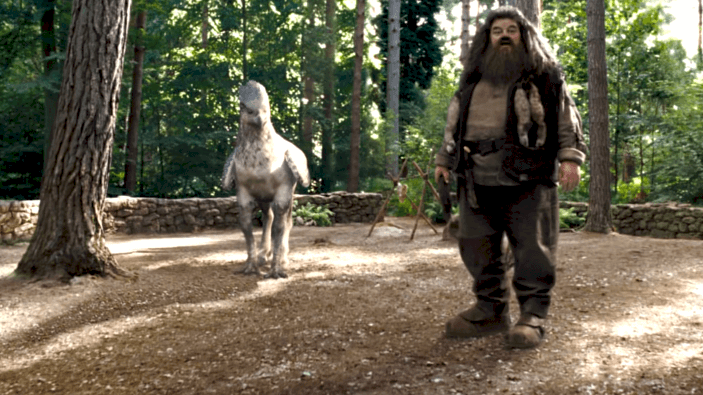 13. Riding a broomstick
This trait should not come as a surprise, but the gatekeeper is not capable of riding a broomstick. A fragile piece of wood is certainly not able to hold such a big body, but if it were, Hagrid could have been the best Quidditch keeper in the whole world. But his broomstick inability does not prevent him from getting airborne. He does fly, but he does it on a flying bike. We don't care how wizards are supposed to travel, but Rubeus does it with style.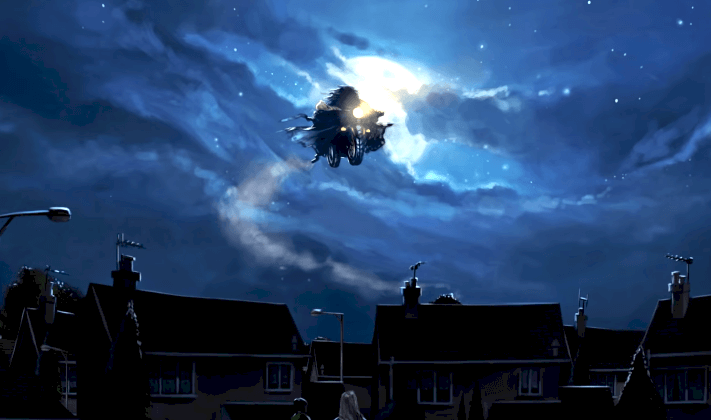 14. Magically unskilled?
Don't get us wrong. We have previously said that the professor wasn't strong enough to cast a Patronus, but that doesn't mean he is unskilled; on the contrary, he is a competent wizard. We have to consider part of his background to understand his situation better. He could not complete his education at Hogwarts, and he uses an umbrella as a substitute for his broken wand, hindering everything. Despite that, he can transfigure fire.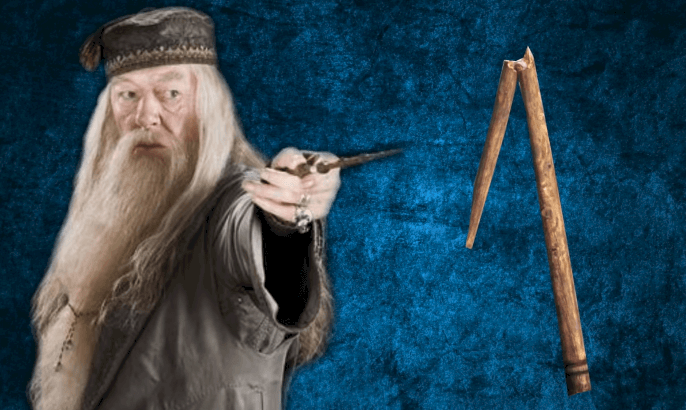 15. Skills with Grawp
One remaining question is: how on earth did Hagrid manage to tame Grwap? We are talking about a full giant that is sixteen-feet tall, and he could teach him to behave like a civilized human. We know that one advantage could be the fact that they are half-brothers and that Hagrid is super strong, but it should have taken way more than that to control such a creature. Those training sessions with him in the Forbidden Forest must have been tough.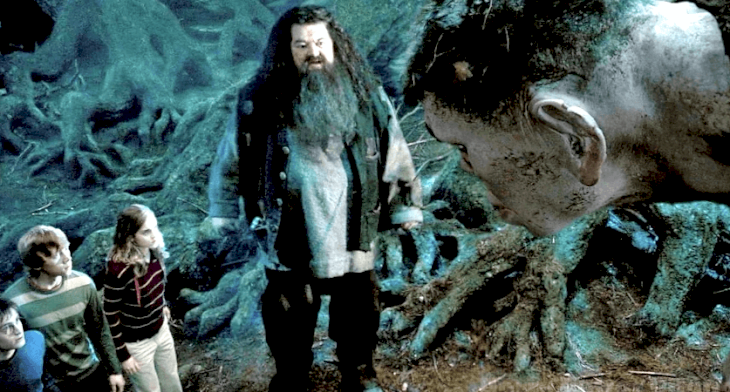 16. Wrestling trolls
In The Philosopher's Stone, only one troll nearly caused the complete school to be evacuated. However, in the Chamber of Secrets, Tom Riddle says, "big, blundering Hagrid, in trouble every other week, trying to raise werewolf cubs under his bed, sneaking off to the Forbidden Forrest to wrestle trolls." Now it really takes a lot to dare to do that, and the worst part? He was only a young boy when that happened. 
17. Toxins resistance
Although it is never explicitly said, it is safe to assume that Hagrid has a natural resistance to toxins. If not, how could he comfortably deal with some of the most deadly and toxic beasts in the wizarding world? He has to thank his mother again for this trait because there could not be another explanation. However, what does not make sense at all is that he tends to forget that not everybody is as gifted as he is.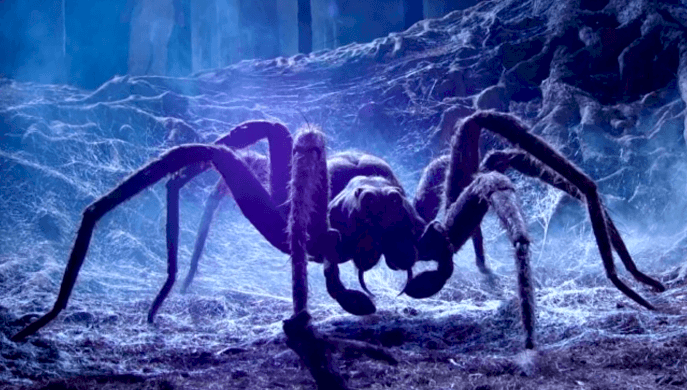 18. Torment resistance 
Remember how the Death Eaters could torment a lot of people in the books? Hagrid does not seem to have that problem because curses just bounce off him, and when the Eaters captured him, he could resist torment longer than anyone. Just consider; he was among the first members of the Order of The Phoenix, and he is a veteran of the Wizarding Wars. Voldemort's followers have been trying to destroy him for years, but they haven't been able.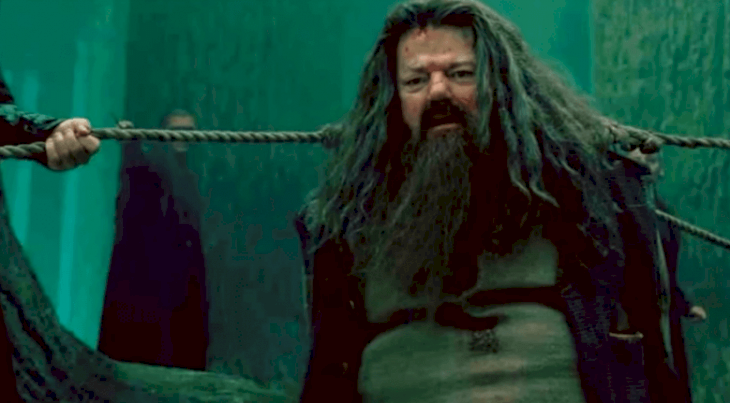 19. Based on a real guy
Undoubtedly, Rubeus Hagrid is a singular and intriguing individual, and now we know what makes him so unique. But did you know that a real man from our world inspired the character? JK Rowling confessed that she got Hagrid's idea from a real-life "biker dude" she met once. Funnily enough, he was a huge and scary man but would sit and talk about how his petunias had a lousy year. It certainly sounds like the professor.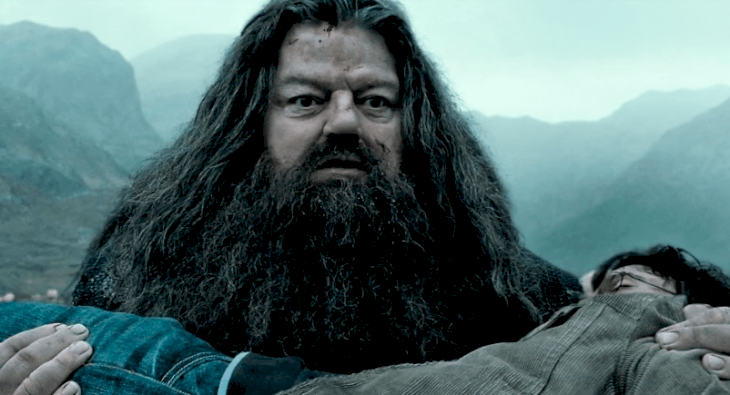 20. Infertility
It is also safe to assume that our dear Rubeus might not be able to have children. We are deeply sorry, Madame Maxime, but if she was hoping to have babies with him, we don't think that could happen. Why? Just because when breeding two different species, the outcome is typically an infertile offspring. We can see this when combining horses and zebras, or donkeys and horses, so we have plenty of evidence to believe so.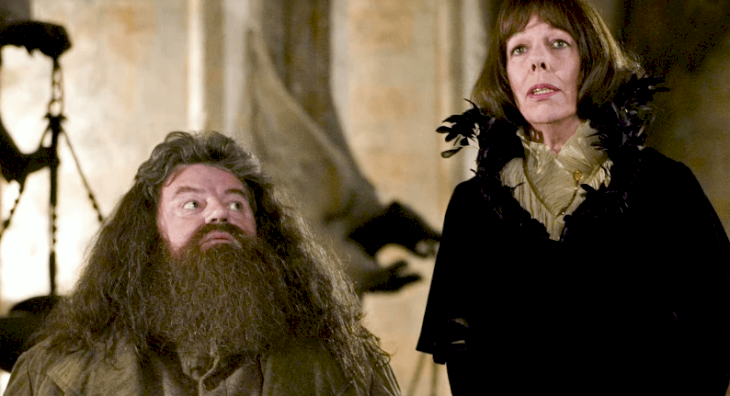 All the features that we have presented just made us love Rubeus Hagrid even more. Some of these characteristics are well-known, but some others are very awe-inspiring. Which ones did you know beforehand? Share them with us in the comments below, and keep on reading our articles for more fascinating information about the best characters of all time.