20 Things Clearly Wrong With 'It's Always Sunny In Philadelphia' That Most People Prefer To Not See
November 13, 2018 | by

Vladimir Afonskyi
Fans of It's Always Sunny in Philadelphia agree that this show is one of the most imaginative and original shows on TV at the moment. The fact that it has been able to keep producing compelling content for nearly 15 years is unbelievable, and it has never received an Emmy or Golden Globe during all of this time.
Despite the constant level of brilliance that the show exhibits, it doesn't mean that the series is free to make mistakes. Most long-running series have apparent inconsistencies, and It's Always Sunny in Philadelphia is no different. 
So, let's examine these plotholes and see what didn't make sense in this show. 
20. Frank is not who he seems to be
One of the running jokes in the show is the massive implication that Frank is Charlie's dad. On the exterior, it makes sense, because they're both short weirdos who enjoy living in poverty. Then there's also the fact that Charlie's mom slept with Frank, who happened to tell her to get an abortion. However, as Charlie's mom so eloquently put it, "the abortion didn't take" because Frank used a cheap backstreet clinic.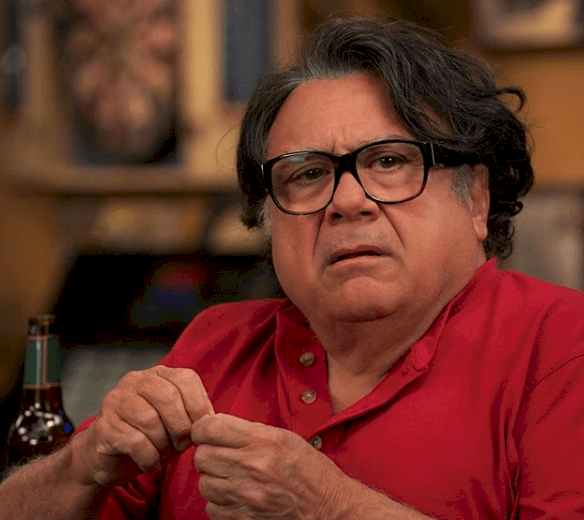 Despite this, it seems clear that Frank is probably not Charlie's true dad. This is because Charlie's mom was a street worker, so his father could actually be anyone. While it may be a sweet idea to assume that Frank and Charlie are related, this connection would actually be frightening if true, regarding the fact that Frank and Charlie get married in one episode. That just made out head spin! 
19. Mac has a strange name
The first six seasons of It's Always Sunny fail to mention Mac's full first or last name. Instead, we were left guessing why it was such a secret. It was a bit frustrating to finally discover that it was actually a stupid reference to the McDonald's mascot, Ronald McDonald. Surely they could have been more imaginative?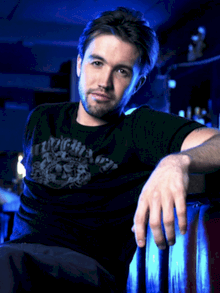 In an earlier episode, one of the McPoyle brothers confused us by calling the Karate master "Macwel", but this was never brought up again. Mac's father is also named Luther Mac, and Mac's mother is always called Mrs. Mac. This might suggest that his name isn't Ronald McDonald after all. Either way, it is frustrating for the audience. 
18. Charlie's siblings vanish
Charlie's family is peculiar indeed. He has an agoraphobic mom, an absent father, and notably corrupt yet devoted uncle. However, one thing that has remained puzzling is whether or not Charlie has any siblings. After all, you would expect this to be mentioned at some point during the 13 seasons, but instead, we were teased with casual references.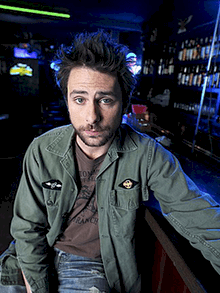 If you can remember, Charlie brings one episode up about an imaginary sister who we never meet and was never mentioned again. What's more bizarre is that we met two teenage girls in the same episode who were meant to be his sisters. Considering their ages, however, it seems doubtful that they would be Charlie's siblings since they are much younger than him. 
17. Mac's dad goes escapes prison for Christmas
It's easy to pick on the Christmas episode of It's Always Sunny because it was filmed before the season. Unfortunately, this meant that a lot of the continuity made no sense whatsoever. There was one mistake in particular that we noticed involving Mac's dad, who joined the gang for the jolly Christmas festivities.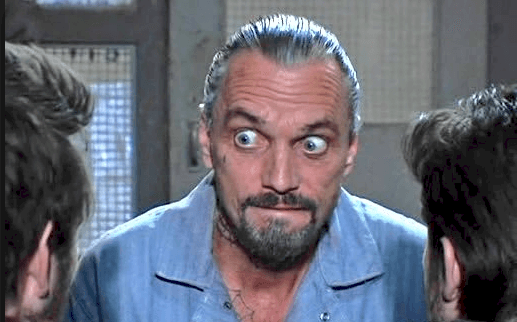 Even though this may seem normal, he was supposed to be serving a lifetime in prison in a previous episode. Perhaps he escaped so he could visit his family during what is often considered the loneliest time of year? Either way, this still makes no sense, since we see him back in confinement during the next season. So what on earth did he do? Did he escape from jail just to return after Christmas? 
16. The house that reappeared from the flames
It's Always Sunny's Christmas episode had various problems. One of the main misconceptions revolved around the Mac household, which supposedly burned down in Mac's Mom Burns Her House Down. It's blatantly obvious that this episode was filmed before these events took place because the house appeared as if nothing happened to it. Now that is an epic fail!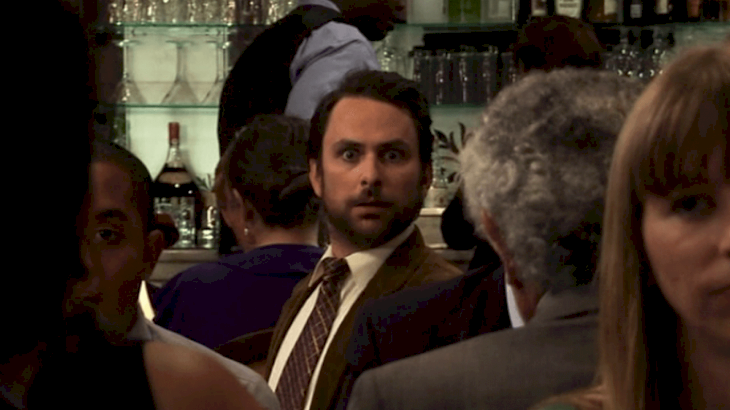 Since this is an otherwise relatively complex and skillful plot that doesn't trip over other inconsistencies, the fact that the house is brought back seemed odd. The total basis of Mac's Mom Burns Her House Down focused on Mac taking his mom in and trying to shack her up with Charlie's mom. So, this is why it is remarkably unusual to see the house again. 
15. The gang's high school reunion
The high school that the group went to was revisited in The High School Reunion, which provided us with some insight about their earlier lives. Since It's Always Sunny had 13 seasons and had been renewed for a 14th, and there were several plot holes in the series. One of these plot holes involved the waitress, who was played by Mary Elizabeth Ellis. The waitress didn't seem to know who the gang was, which seemed odd since they attended the same school.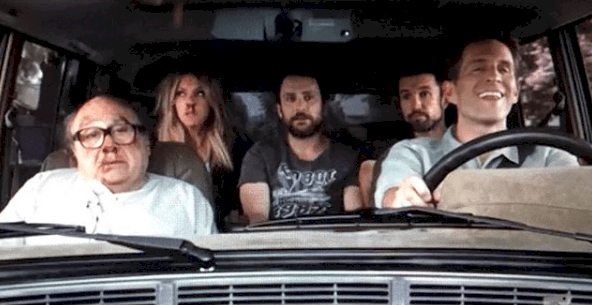 She seemed to go from recognizing them to often wishing that she could forget them, to being completely unaware of their existence. This is terribly confusing for the audience, not to mention frustrating! Another plot hole involved Mac and Charlie, who stated that they went to Catholic School. This is strange because neither Dee nor Dennis attended such a school.
14. Millionaire Frank chooses the road of poverty
f you recall, Frank often reminded everyone that he is a millionaire and had no issues with money. However, this seemed to be forgotten in a lot of stories in which money would be useful. Though this was probably incorporated into the plot for a reason, it still seemed odd. However, one unforgivable instance where Frank's wealth was brushed over happened when he chose to live in poverty with Charlie. Why?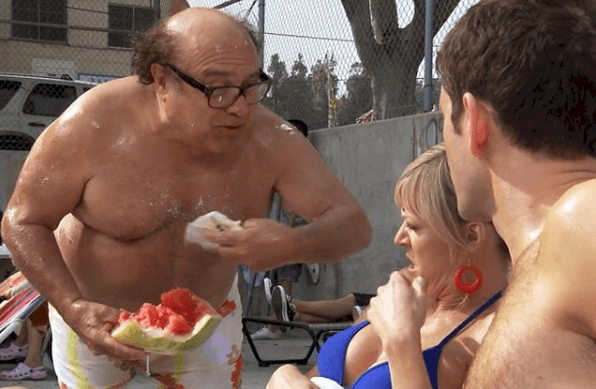 Frank could easily have bought a house in one of the wealthiest areas of Philly with the fortune he had earned. However, he chose to live in a place that had buckets of urine instead, dumped cat food, and an unhygienic Charlie. Perhaps Frank developed a liking for Charlie and their regular games of Nightcrawlers, but this still seems ridiculous. Why the heck would you refuse to buy a lovely home and allow Charlie to move in?
13. Dee's physical problems
Dee had a lot of issues with her back when she was younger. She was even given a needless bulky brace to help with it. She was also viciously given the nickname "the Aluminium Monster" by the kids she went to school with. Ok, that sounded really harsh. After she finished school, it seemed like her back healed, so she discontinued using the device that gave her so much ridicule.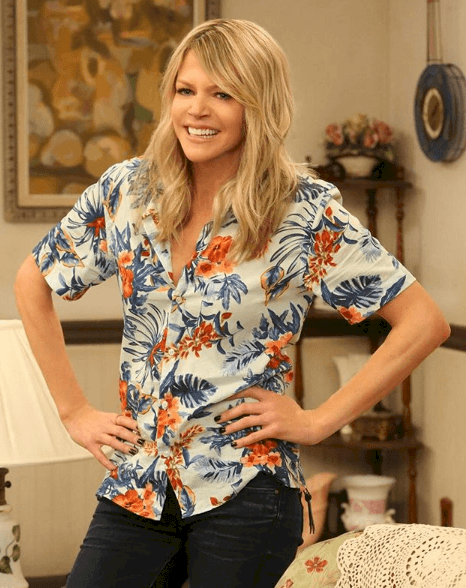 Her condition is known as severe scoliosis, which is something that can reappear later in adulthood. Realistically, Dee would have ultimately needed another brace at some point during her adult life, since she would've experienced some pain. While this is a severe problem for Dee, it was yet to be approached in the series. Don't you find it odd that the show put so much focus on her back pain to ignore it later? 
12. The bar that thrives without money
Paddy's bar was known for often running on empty. We only really saw customers in the bar after the gang tricked people into visiting it. A bar relies on a constant turnover of clients, both established and new to make a profit. However, Paddy's was one bar that never seemed to make any money no matter how much the gang tried.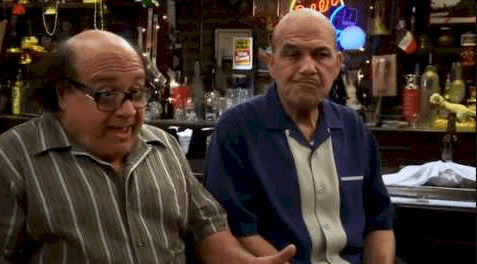 How could people seemingly live comfortably in Philadelphia off of an empty bar's profits? That made no sense. Paddy's state regarding cleanliness was also somewhat surprising. A health inspector should have closed it down when he visited in one episode. However, Charlie managed to keep them open by doing the "Charlie work" to satisfaction. In reality, Paddy's would have been shut down. 
11. Dee's changeable stage-fright 
One of It's Always Sunny's greatest jokes involves Dee, who always began to dry heave whenever she went on stage to perform. This was both entertaining and tragic because she wanted to be an actress, but sadly, she couldn't deliver. The condition that Dee suffered from is called glossophobia, which is otherwise known as a fear of public speaking.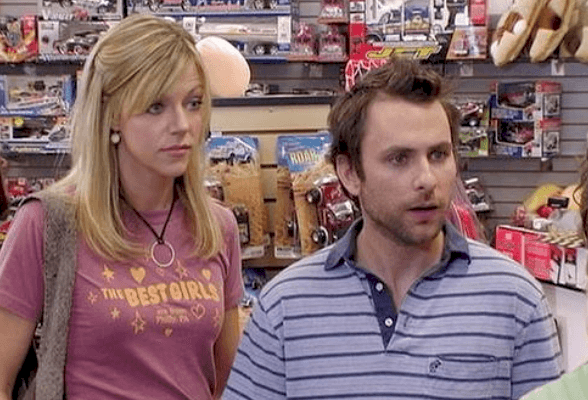 However, this is a somewhat inconsistent phobia. Dee showed no fear at all whenever she performed for a camera or spoke to a large group of people. She only displayed her nervous behavior whenever she tried performing a comedy set on stage. We feel that this inconsistency is most likely due to the writers forgetting that her glossophobia would affect any form of public speaking. Another epic fail! 
10. Charlie escapes death 
It is well known that one of Charlie's favorite things to do is sniff glue, paint, or any other inhalant. His addiction to these topic inhalants has seen no repercussions in the show or any that we know of. It could be argued that his resentment and weakened judgment are symptoms of this addiction. Knowing the way the continuity has been going, this was probably just a coincidence.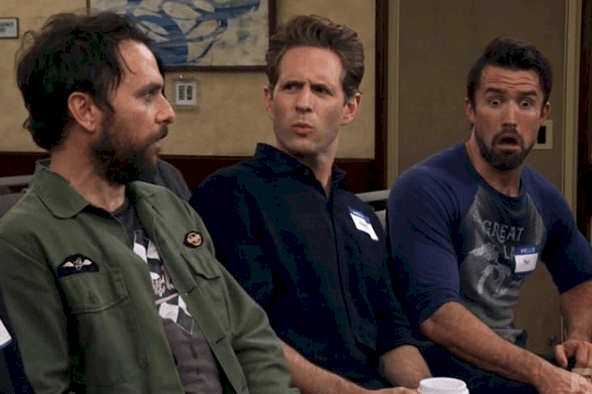 The long-term effects of abusing these substances include bone marrow damage, irreversible damage to the heart, and hearing loss. Understandably, tackling Charlie's declining health would have made for a rather depressing episode. However, if any TV show could have gotten away with focusing on such a morbid subject under a comedic light, it would have been this one.
9. Frank and Charlie's feline diet 
Charlie and Frank had a problem with cat food. Charlie claimed that, because of the loud cats outside of his apartment, he had to eat cat food to fall asleep. The cat food believably made him so sleepy and sick that he was able to pass out each night. That's rather disgusting, but regardless, the cats were only there because they could smell the cat food that he and Frank consumed nightly.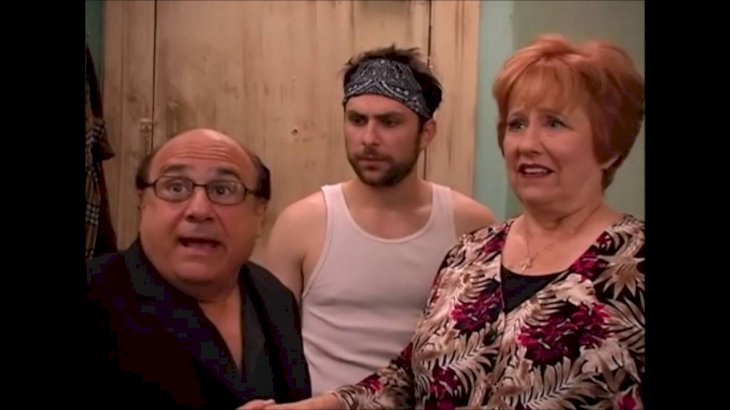 The fact that both Charlie and Frank ate food that was designed specifically for cats is also an issue. The regular consumption of cat food has some dangerous long-term effects. These include a dangerously high level of vitamin A and taurine overexposure, as cat food also consists of a surplus of fats that humans cannot digest. 
8. Why didn't they arrest Charlie? 
Charlie Day provided such a high performance as Charlie Kelly that many fans forgot that his character was a ruthless stalker. The fact that he followed the waitress around was a running joke on It's Always Sunny. While there was no doubt that Charlie saw this obsession as a daring race, it is unquestionably not the case.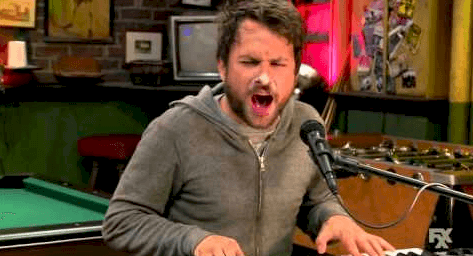 We know that the waitress had a restraining order against Charlie. However, it seemed weird that she hadn't requested his arrest yet. Surely she should have by then? There was an episode where we saw her point of view, and this was likely to scare viewers, as it would probably include scenes of Charlie jumping from bush to bush around her. So yes, why didn't she get those cops? 
7. Dee's ever-changing fear
One of the earlier jokes involved Dee's fear and disgust towards any older person. She could have probably been diagnosed with gerontophobia, which is a fear of the elderly or becoming old. However, this didn't hold up later in the series. Here's an example: when the gang allowed a 70-year-old to their group, Dee seemed fine with it.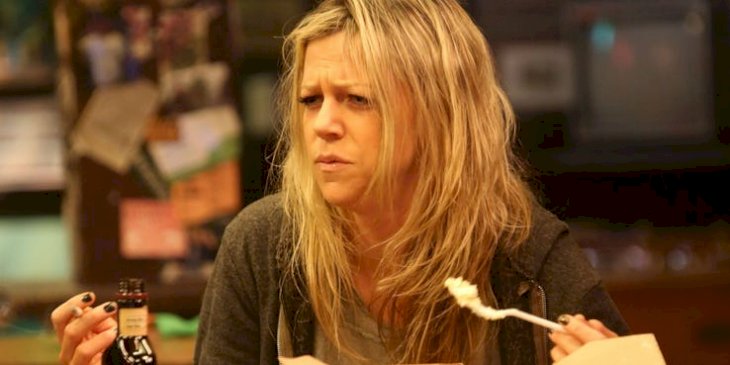 While Frank's age may be a mystery, it was odd that Dee wasn't frightened of him since he was a lot older than her. Perhaps Dee's fear is specific, and maybe she was only scared of old people she didn't know. Either way, this was never explained in the series, and no one bothered to give the audience a hint of what was honestly going on. 
6. Why did Mac keep his ridiculous name?
Many things certainly didn't make sense about "Ronald McDonald" being Mac's real name. Why didn't he ever officially change his name? It's clear that he had not embraced the title since he flinched every time it was used in The High School Reunion. Even though he hated the sound of his full name, he refused to have it changed throughout the entire series.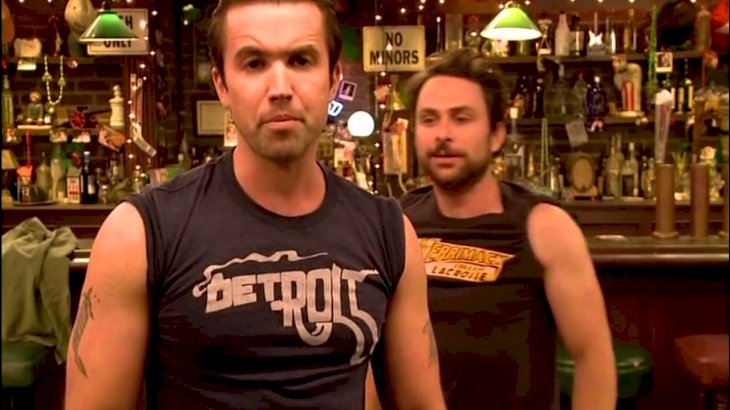 Though it isn't effortless to change one's name and is rather costly with needed reasoning, it would surely be worth it in Mac's case. It seemed a bit odd that we only discovered his name in the sixth season. If Mac had an issue with it, he would change it for sure! We certainly would if we had a strange name like that! 
5. The McPoyle Heritage that confused us all
Guillermo del Toro, the Oscar-winning movie director responsible for Pan's Labyrinth and The Shape of Water, had a remarkably significant cameo in It's Always Sunny. If you remember, he played Pappy McPoyle, the patriarch of the McPoyles, which was one of the weirdest families in TV history.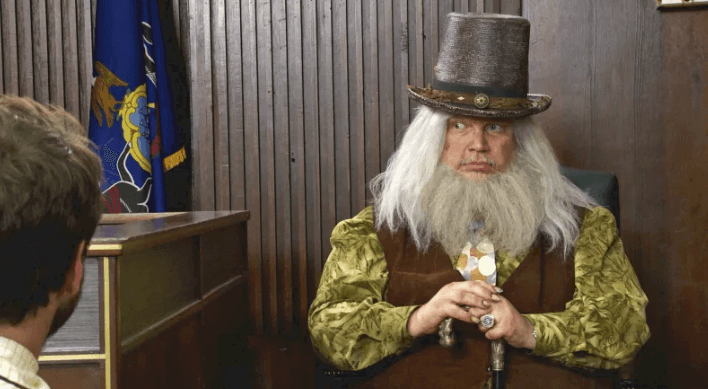 The part he played made little to no sense because the McPoyle siblings were all white and del Toro is Hispanic. Since this is was a big part of the strange McPoyle family, it was all the more unsettling. After the episode, del Toro's spotlight in fame was never referenced or mentioned again. Why have such a fantastic appearance and then never bother to reference it in the future? 
4. Frank's compulsion to be a legal guardian
If you remember that Frank was a millionaire, a lot of the conditions involving him in never made a lot of sense. For example, why on earth did Frank want to take custody of Dee and Dennis? There was no substantial financial motivation in doing so, and even if there was, he certainly didn't need money. He was also not your typical father figure, as he lacked responsibility himself.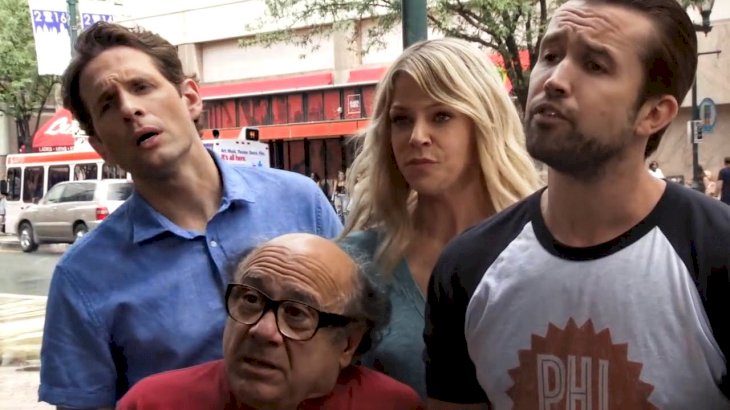 Perhaps he regretted not having children or not settling down with anyone when he got older. This is something we can respect and makes sense, even if it happens to be dysfunctional. With his substance abuse, love of firearms, and other eccentricities, he was the perfect fit for the equally crazy Dee and Dennis to look up to. However, there were many things that he lacked when it came to being a father.
3. Dee and Dennis's speedy turnaround
It's hard to apply laws of reasoning in a sitcom, and It's Always Sunny was no exception. When Dee and Dennis went on welfare in the "imaginatively" titled Dennis and Dee Go On Welfare, they became addicted to substances. In the real world, it would have taken them a lot of time and effort, not to mention numerous sessions in rehab to overcome their addiction.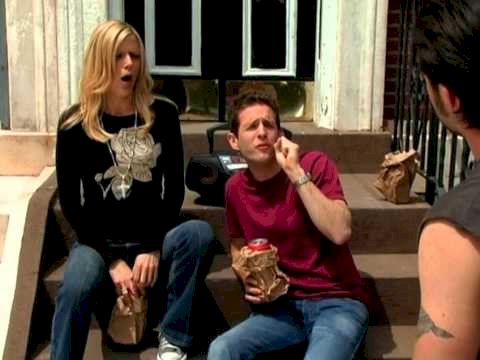 However, they are entirely well in the next episode. Though Dee and Dennis didn't become addicted again in a later episode and go back to square one. No matter what, this storyline was completely forgotten and never mentioned again. So much for continuity and keeping your audience on track with the plot. 
2. Where does Dee get all those cars from? 
Dee's cars didn't have a good history, as many of them never survived through the 13 seasons. The gang always ended up destroying the vehicles during their wild adventures. However, there were a few things that didn't quite add up. Firstly, why didn't Dee fully trust the gang with her cars? It's apparent that they didn't take care of them. Secondly, how was she able to afford them? So many questions!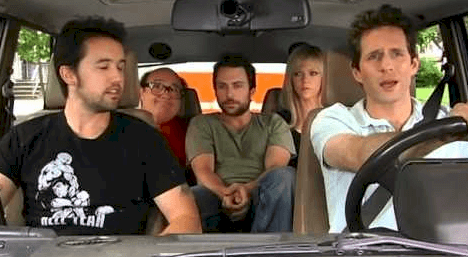 The rest of the gang never seemed to be able to afford extravagant gifts, but somehow, Dee was able to own four cars. One possible solution for this could be that her legal father, Frank, bought them for her. However, Frank had never shown this amount of admiration for his legitimate children, and it seemed unlikely to dip into his extensive fortune to buy them cars that will soon be damaged. We can't think of any other explanation. 
1. Frank's age is an enigma
Frank was only introduced in season two, so it made sense that we knew the least about him. We did get snippets of his story, including his time in the sweatshops in Vietnam and the creation of his business. However, we never found out his exact age. Danny DeVito, who played Frank, was in his early 60s when he started the show and is now in his 70s.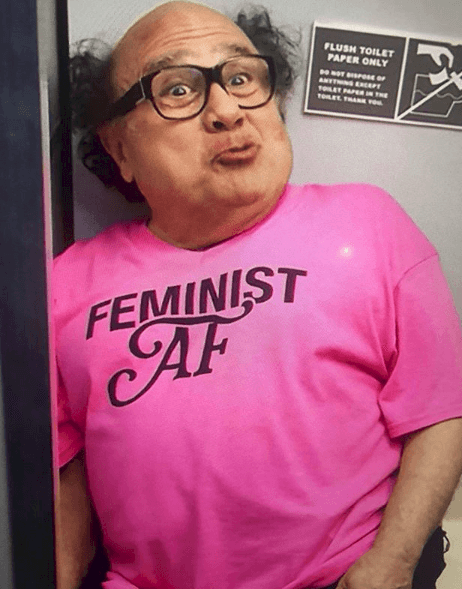 However, Frank's dyed hair raised a lot of questions. Was his character meant to be younger than DeVito or was Frank just in denial? Frank's fake gravestone stated that he was born in 1947 in the Christmas episode. However, his birth year was July 31, 1943, on his driver's license. We may never know how old Frank was.
Were you as confused as us? This show certainly left a lot of questions for the fans, but we hope we cleared a few up for you. If you enjoyed reading this exciting view on plotholes as much as we loved sharing it with you, remember to share this with your family and friends and keep up-to-date with us for more insider scoop!