Harry and Meghan - King and Queen? Could their kid become US president - Answered
When it comes to the royals, we all have millions of questions buzzing around in our heads, and sometimes fan theories can get the better of them. There are however two questions that need to be examined, and those are about Prince Harry and his new bride, Meghan Markle.
We know that Prince Harry is sixth-in-line to the British throne and that there are rules and regulations when it comes to the monarchy, but what on earth will happen to Meghan's "status" now that she's married a prince? Their children will be the next in line to become the successors after Harry, and their offspring will replace that of Prince Andrew's, the Duke of York, Prince Louis's, Princess Beatrice's and Princess Eugenie's.  
So, let's have a more in-depth look at these two and where their possible futures may lead them.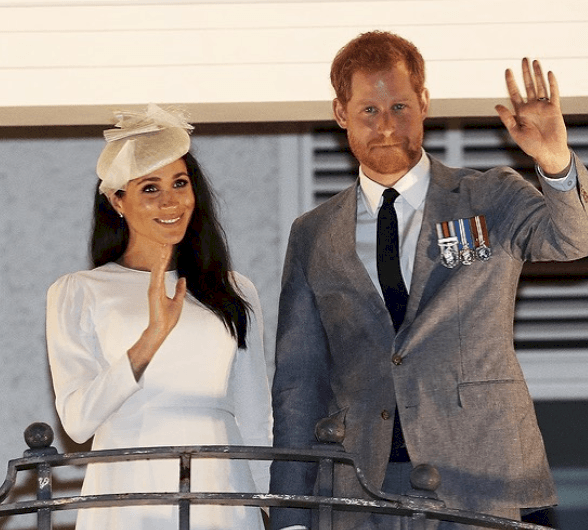 The next in line to the royal throne depends on the children of either Prince William, Prince George, Princess Charlotte, Kate Middleton. If these are the not successors to be King or Queen, it would all boil down to Prince Harry. It definitely makes you wonder how the rules and requirements are set up in order to keep everything afloat behind the royal family lineage. 
Though Queen Elizabeth II is the ruler of Britain, she is in need of a successor, and her son, Charles is next in line. The Royals, however, could be deemed unsuitable to rule for a number of reasons. Like instances of death and insanity. We hope there are no cases of that running around in the palace, or illness, which is inevitable when traveling to foreign countries or becoming older.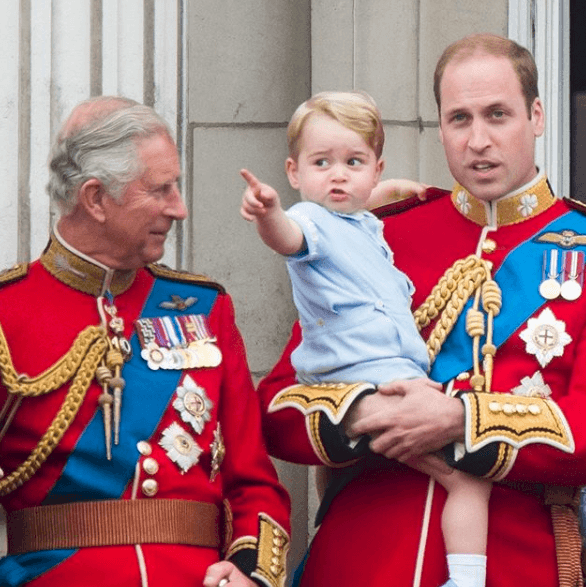 So, the first famous question on the tip of everyone's tongue is: Is it possible that Meghan Markle could become a queen? If Prince Harry was made King, then yes, Meghan would be able to take the female version of the title, which is Queen's consort. Much like Camilla Parker Bowles, who has the right to use the title, Princess of Wales, but chooses not to as it is still strongly associated with Princess Diana, and there are still troubled waters to tread when it comes to her. 
Prince Harry would displace Prince Andrew, the Duke of York and his daughter, Princess Beatrice. So sadly for them, they are not in line for a seat at the throne. The official royal social media account tweeted the following:
"Prince Harry and Ms. Meghan Markle meet tonight's inspiring #EndeavourAwards nominees and other @EndeavourFund participants. Each of the veterans has overcome adversity and used adventure as a catalyst for their recovery."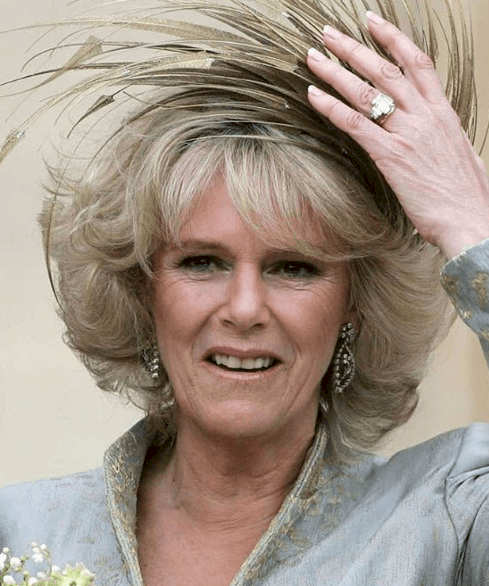 Later they added:
"Ms. Markle and Neil Heritage present the Celebrating Excellence Award to Daniel Claricoates from @65degnorth, who took on some of the world's highest mountains to help his recovery from PTSD. #EndeavourAwards."
​​​​​Now for the second question: Is it possible for Meghan Markle and Prince Harry's child to be a U.S. President as well? 
Ok. everyone is thinking way too far ahead, but we can understand their enthusiasm. We know that there is a possibility of their child stepping up to the throne because of the royal rules, but when it comes to being the president of America, we have many years to wait for that resolution. So, do you think that Prince Harry's kids will be duel-citizenship?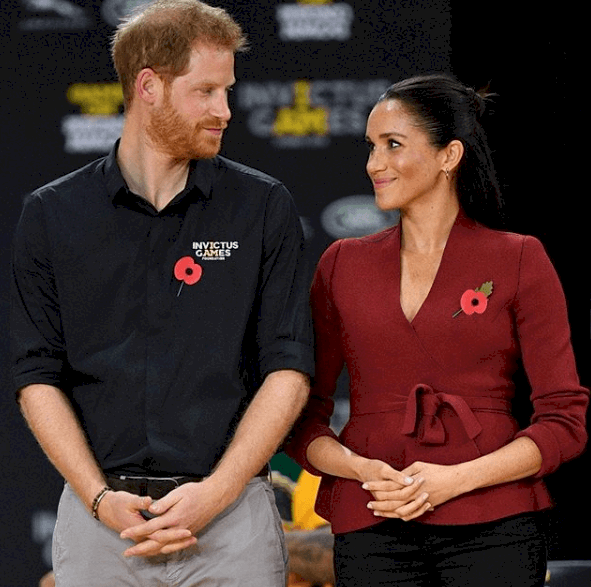 Born on British soil makes them British, but will they also apply for U.S. citizenship to share that link with their mother?  Let's take a closer look at this one so that we know all the facts. A spokesperson for Kensington Palace confirmed to CNN that Meghan would, in fact, become a British citizen, which is a process that takes a number of years, five to be exact when applying for citizenship.
They also added that it was "too early to say" if she would retain her duel nationality. According to the UK government's website, Markle would have to live in the U.K. for at least three years before starting the process of an application in any case. Something we all have to go through when planning on immigrating and living in England. So she has to abide by the laws just like everyone else.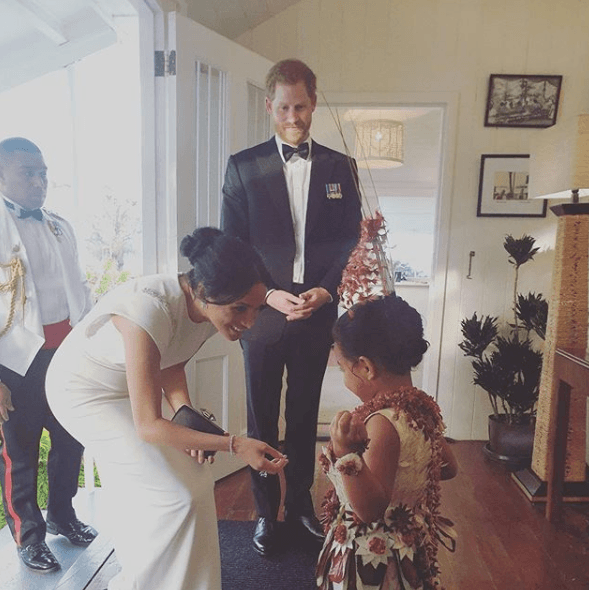 Markle has a choice to renounce her U.S. citizenship after she becomes a British citizen, but she doesn't have to. Royal expert, Marlene Koenig, put it this way to Town & Country: "If she remains a U.S. national, her children will have duel nationality just like Madeleine of Sweden's children." So, that means her kids will be British but have the opportunity to obtain U.S. citizenship as well.
That sounds great don't you think? Koenig points out that the reason Markle and her child would renounce American citizenship, would be to avoid paying double taxes. Well, when you put it that way, it does make sense.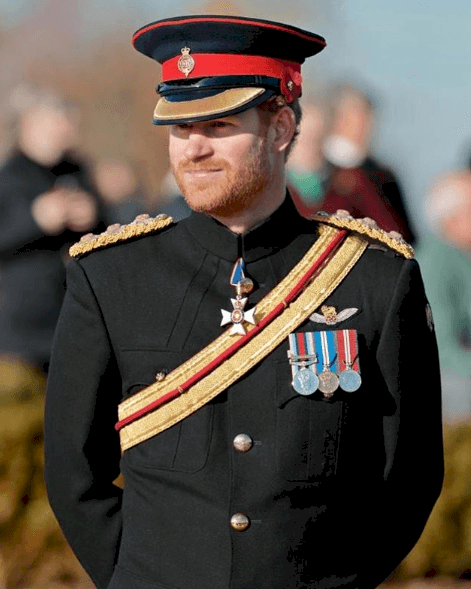 "I would expect that when they reach adulthood, they would go through the process of renouncing. People do it all the time, many for tax purposes. The U.S. may be the only country that taxes the income of citizens who live outside the country. Meghan may have investments that will earn income—and even abroad, she will have to pay US income tax."
Ok, but what if their heir does not renounce American citizenship? Would this prevent them from applying in the American presidential election? The Constitution has a clause indicating that "No Person except a natural born Citizen, or a Citizen of the United States ... shall be eligible to the Office of President."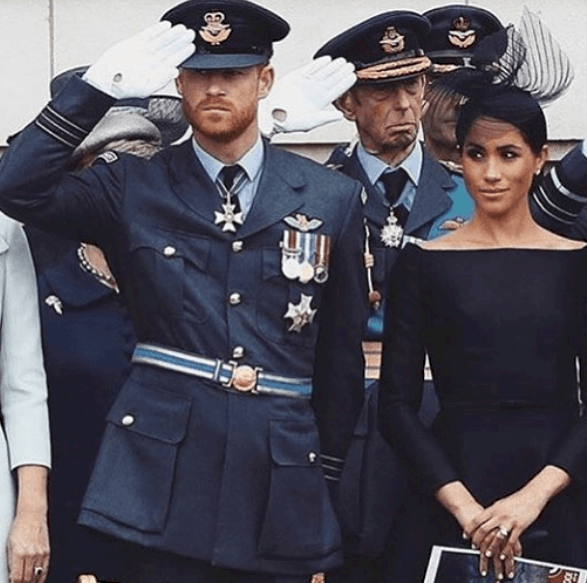 "Princess Marie Chantal of Greece renounced her US citizenship—she was born in London but her father was American—a few years ago, and now she is living in the U.S. again." (Marie Chantal is the daughter of American businessman Robert Miller, who made a fortune in duty free shopping.)
So, theoretically, Mountbatten-Windsors (yes, that will be their last name) will have to claim that though they were born outside of the U.S., they are still "natural born citizens," just as Cruz, who was born in Canada to an American mother and Cuban father, claimed when he ran for president in the 2016 election? Technically, that's not how it works, but being part of the royal family could be used at their advantage perhaps.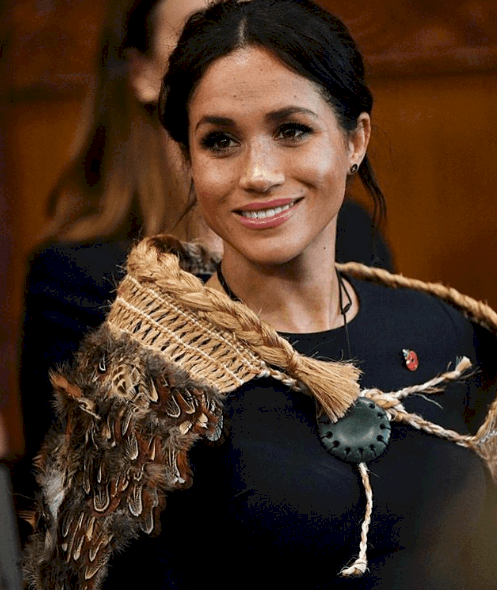 According to the Harvard Law Review, it looks like the answer is technically, yes. All the sources routinely used to describe the Constitution confirm that the phrase "natural born Citizen" has a specific meaning. Namely, someone who was a U.S. citizen at birth with no need to go through a naturalization process at some later time. 
The Supreme Court has long acknowledged that two particularly useful sources in understanding constitutional terms are British common law and enactments of the First Congress. Both of these confirm that the original meaning of the phrase "natural born Citizen" includes persons born abroad who are citizens from birth based on the citizenship of a parent. It usually would be paternal, but in some cases, maternal is included.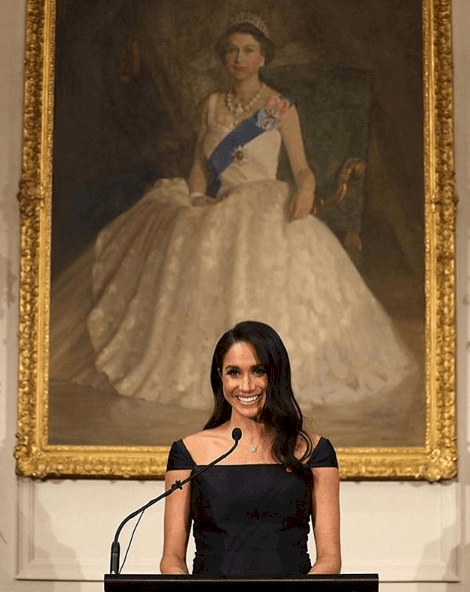 But, as The Chicago Tribune points out, they'd need special permission from Congress, thanks to the foreign emoluments clause: Article I, Section 9 of the Constitution, which says: "no Person holding any Office of Profit or Trust under [the United States], shall, without the Consent of the Congress, accept of any present, Emolument, Office, or Title, of any kind whatever, from any King, Prince, or foreign State."
Hmmm, tricky, tricky, but we have to wait and see what happens in the future. What do you think the outcome of the future will be for Prince Harry and Meghan Markle? Do you think their child will become heir and possibly president of America? Just imagine that!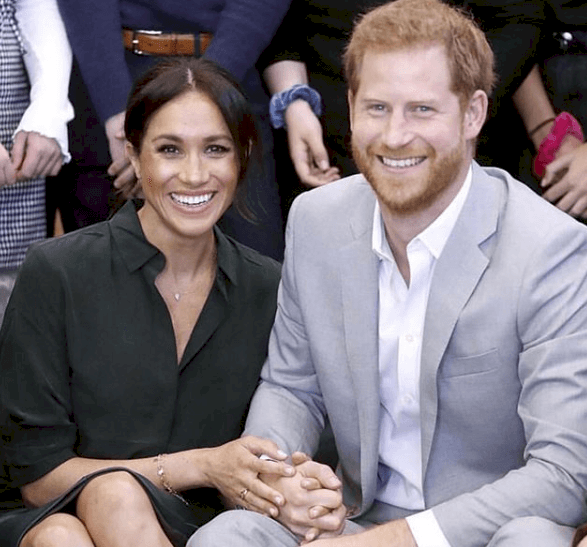 We hope you enjoyed reading these theories, and we sure loved sharing the possibilities with you. Remember to share this with your friends and family, and keep up-to-date with us for more royal news and theories that will keep you on your toes!