Princess Diana's Look In Her "Dress Of Revenge" That Had The World Stunned
2017 was a momentous year since it marked nothing less than the 20th anniversary of the Princess of Wales's death, precisely on August 31st. Moreover, her 56th birthday could have been last July 1. With her charisma and friendly personality, she won the hearts of millions worldwide. Di was also considered a glamour icon in the twentieth century, and she was very aware of that. 
Perhaps, that is why she used to take advantage of her clothing choices to transmit explicit messages; it was either to represent her country in an official state visit or to take revenge at an event in London. Talking about the latter, that will be the focus of our article today. Diana had a garment known as "the revenge dress", and we will reveal all the details behind it here. Take a look!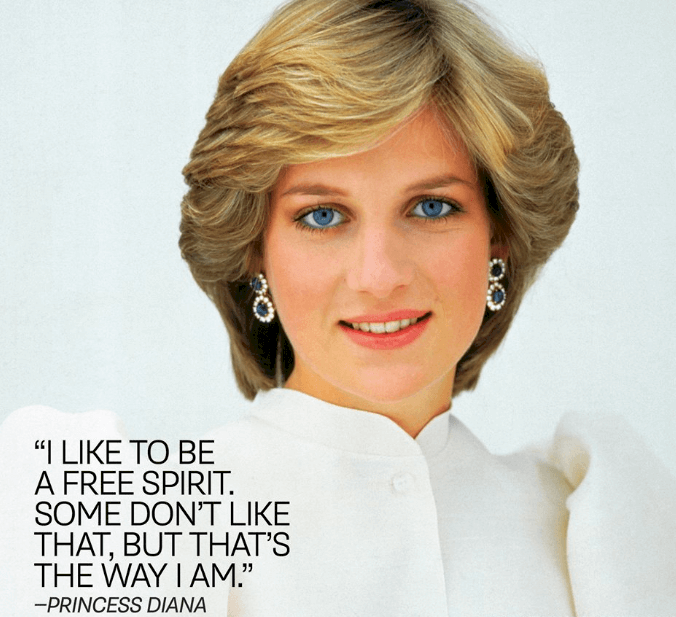 The Princess and her dresses
Much as her royal life, the style of a princess from a fairytale that distinguished Diana did not last long. She got married at a very young age and became a mother shortly after. Therefore, her fashion style was very naive and conservative during her first years of marriage. People expected outfits that reflected motherhood and her wife status, but of course, we are talking about Diana. 
She never abided by the rules, and her choices were much more outside the box than expected. Soon after, the princess started to take certain risks, almost reaching the limits that the British monarchy had regarding the attire. However, most of her fine dresses expressed her originality. That is why every piece of clothing that she selected undoubtedly turned heads.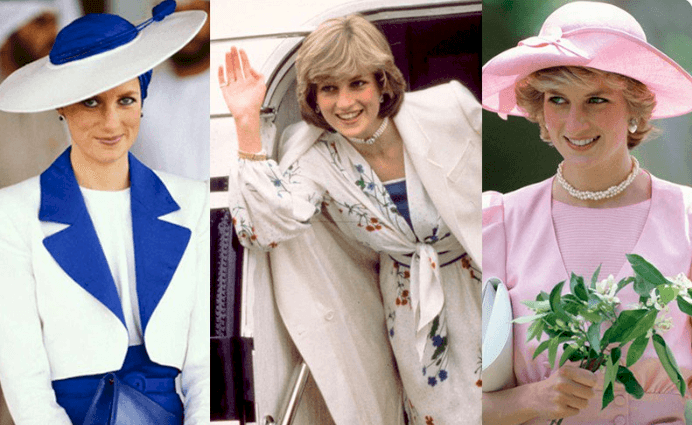 A wish came true
For instance, one of her most emblematic dresses was designed by Victor Edelstein. Diana wore it during a visit in 1985 to the United States to attend a dinner hosted by Ronald, president of the country at that time, and Nancy Reagan, his wife. The lavish party took place at the White House, and it was full of stars, diplomats, and influential people. In that iconic moment, Diana told Nancy that one of her wishes was to meet John Travolta.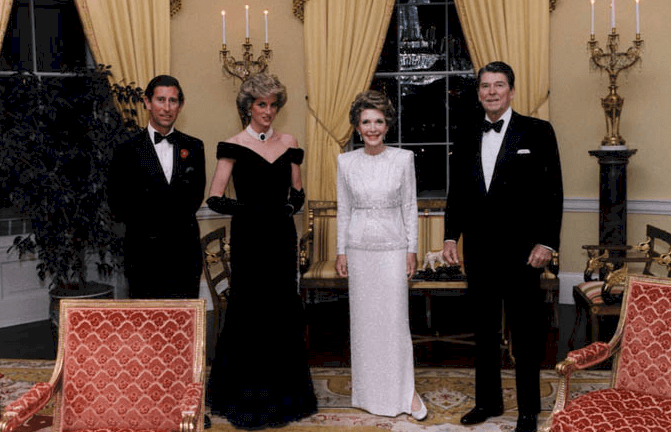 Surprisingly, he was also a guest, so in the middle of the night, Mrs. Reagan asked the American actor to dance with the princess, and he indeed accepted the request. As a result, the pair ended up dancing for half an hour nonstop. Can you imagine how Prince Charles felt? His wife looked fantastic in a remarkable floor-length black gown that was elegant and sensual at the same time. That was just the beginning of a new era for her style.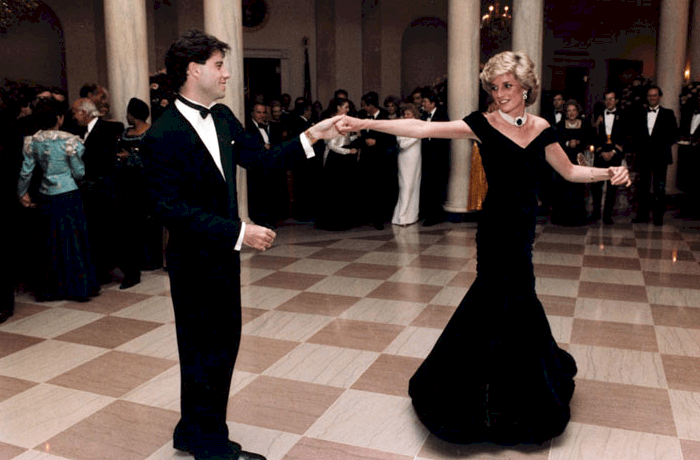 Influencing fashion
Perhaps, The Queen of Hearts took a while to feel comfortable in her own skin, but once she gained confidence, her style started to have an impact on the fashion industry. Diana acted wisely and never let her clothes go by the current trends; in fact, it was the other way around. Her outfits, jewelry, and accessories had a strong influence on catwalks. However, it was revealed that one of Diana's most essential dresses went unnoticed.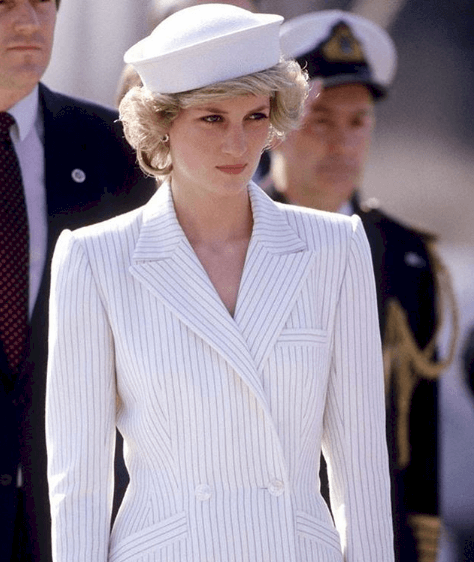 The Revenge Dress
The garment that Di wore in the summer of 1994 truly honors the name it received later on. On June 29, the Princess of Wales headed to the annual fundraising event by Vanity Fair for the Serpentine Gallery in London's Hyde Park, and she decided to make quite a statement. Prince William's mother chose to don an off-the-shoulder, skin-tight, cocktail dress made of black silk.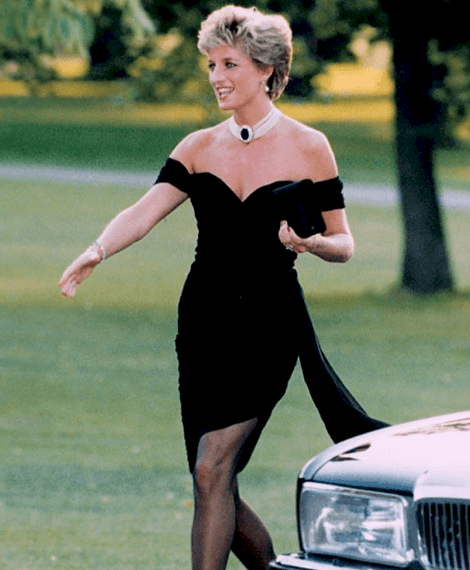 Doubting for a while 
It was a skimpy, custom-tailored dress by Greek designer Christina Stambolian. At first, the very same designer unfolded that Diana allegedly thought it was too revealing but then decided to change her mind at the last minute. Stambolian explained that she had designed the piece three years before the event expressly for Diana, but she felt way too nervous to wear it. 
Previous versions of the story indicate that she wanted to wear a Valentino or Versace, who were more prominent designers, but a pretentious press release of one of the fashion houses that was issued prior to the event completely put her off. Therefore, she decided to put on a pearl choker and that slinky garment that had been hiding in her closet for many years.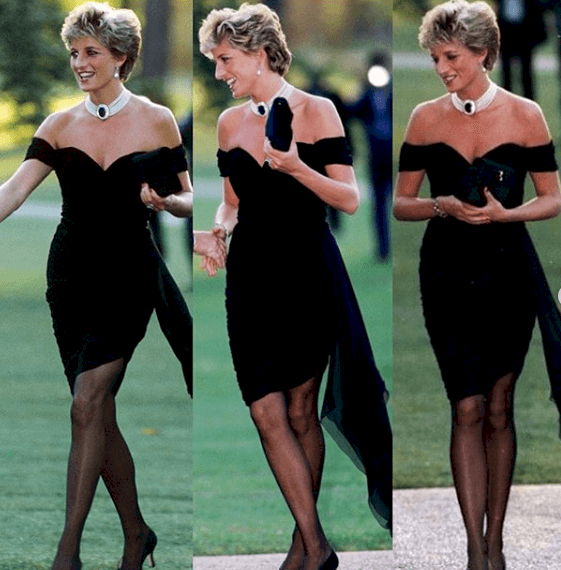 According to her former stylist, Anna Harvey, "she wanted to look like a million dollars, and she did." That was how a "revenge dress" classic was born. The outfit was the opposite of her regular princess dressing. "There was a tremendous change from the shy little girl who I had initially dressed to this overtly glamorous woman," recalled David Sassoon, one of her favorite designers.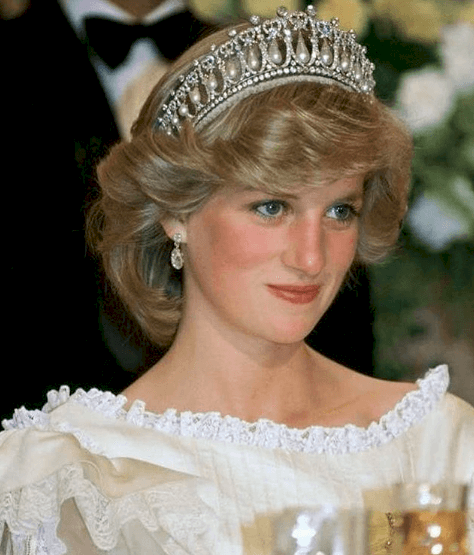 What was her motivation?
But the remaining questions are: Why did she have a change in her clothing style overnight? Why was the dress called the "revenge" one? The garment could have been a common one if it hadn't been for what happened that very same day. Prince Charles confessed having been unfaithful to Diana with Camila Parker Bowles, the current Duchess of Cornwall. That night, everybody knew it through a much-anticipated primetime television interview.
According to her former stylist, Diana had the public engagement with the gallery, and while most women would not have been able to overcome such news, Diana walked out with that dress that left everyone open-mouthed. She truly conveyed a message through it, and it was clear that the gown was the best possible choice. It is very likely that she intended to make Charles think what he had done when he cheated on such a beautiful woman.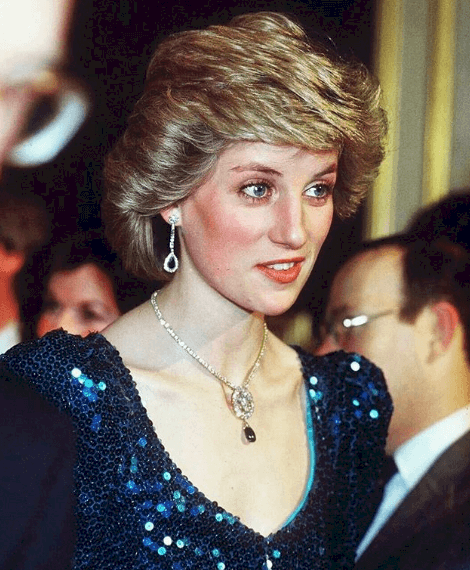 Diana bought the dress when she was still Charles' wife, but thought it was too sexy. However, after it was clear that her marriage had crumbled and was on its way to divorce, she put it on with the highest heels she had. Who ended up on the front page of newspapers? Diana in all her splendor. She smiled all night; it was as if Diana was thrilled to finally break free from the royal rules that constrained her for years. Stylist Alex Longmore added:
"It's her smile, her confidence, and her shoulders that make these photos so memorable. She's radiant, happy, and in control. Apart from losing her title of HRH, she had done exceedingly well after leaving 'the firm.' That night, Diana immortalized a little black dress, and wow, did she do it well."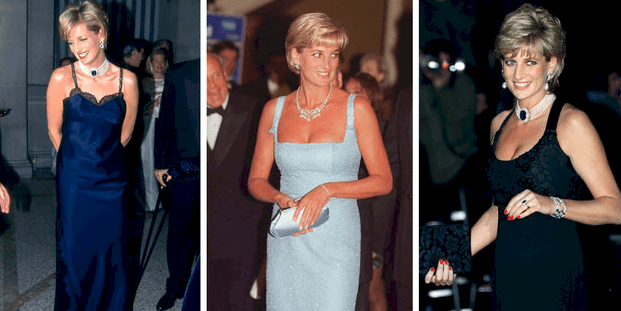 What do you think about this event in Princess Diana's life? Did you know about it? Do you think it was right? We would love to hear your opinion about the polemic dress, so drop a message in the comment section for us to know. But you cannot forget to share this article with others who love and admire The Queen of Hearts. Until next time!