The True Story Of Robert Downey Jr.'s "Iron Man"
Robert Downey Jr.'s acting career was fraught with many ups and downs due to substance abuse and more, but nowadays we can all agree that he is one of the best and highest-paid actors in Hollywood, mostly due to his portrayal of Iron Man in the MCU. However, most people do not know about his life before the iconic role, so this article will illustrate his voyage to stardom. Let's dive in.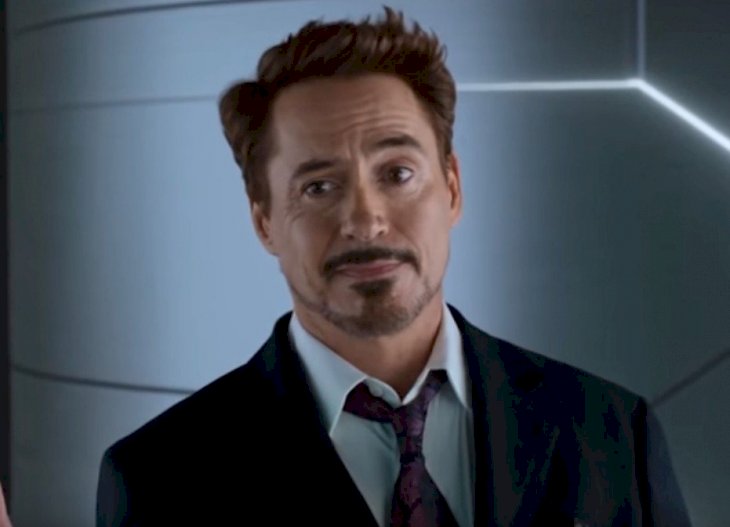 A net worth of $300 million
The actor has earned over $200 million from the Marvel Cinematic Universe alone, which we all know is the highest-earning franchise in the world of films, but Robert is paid more than anyone else in the saga. It takes a lot to maintain an actor happy for ten years, and the studio really needed him for the role as fans grew to love him quickly. 
Even his family had been in the entertainment industry for years, so entering this world was almost inevitable. His father is the retired actor and cinematographer, Robert Downey Sr., while his mother, Elsie Ford, was also an actress, best known for Downey Sr.'s movies. His childhood was not ordinary at all, but it was not glamorous either.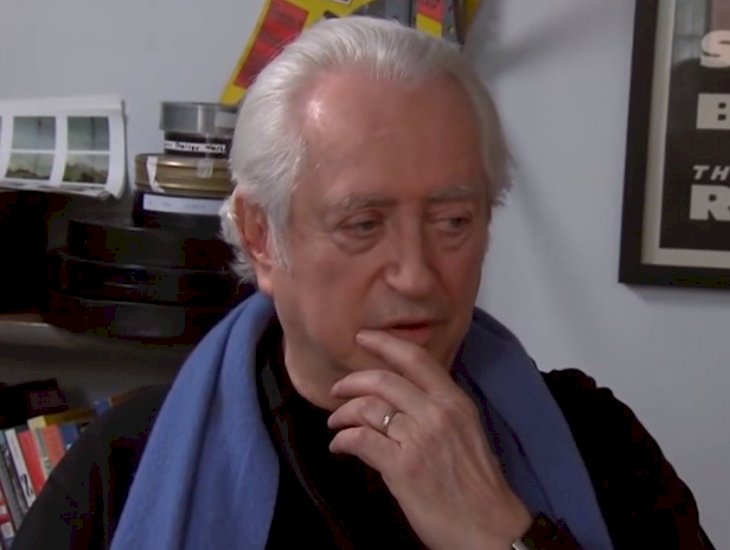 A troubled childhood
Downey Jr. was born in New York in 1965, and as he says, drugs were available to him from a very young age, and we know that became a massive problem for him later in life. In fact, his father was a drug addict who allowed his son to experience marijuana at the age of six. Drugs are not precisely the best way to bond with your child, but they did have a close relationship because of it.
Apparently, Downey Sr. has admitted his regret over the life they exposed young Robert too, but the actor revealed that doing that was his dad's ways of demonstrating love. However, that was clearly the root of Robert's struggles with alcohol and illegal substances, which eventually landed him in serious trouble later on in life.
His acting career
Downey Jr. naturally started acting in his father's movies with the 1970's film Pound, and then he played a deformed child in 1972's Greaser's Palace. His family relocated to England when he was ten years old, and Robert started taking ballet as an extracurricular activity. When he reached his teens and moved back to the U.S., he got into the Manor Performing Arts Training Center.
His parents got divorced soon after, and he went with his father to live in California. The actor dropped out of Santa Monica High School in 1982, returned to New York and finally decided to become a thespian, though he had to move to Los Angeles a few years later. In L.A., he started rooming with a young Kiefer Sutherland who then joined him in the film world.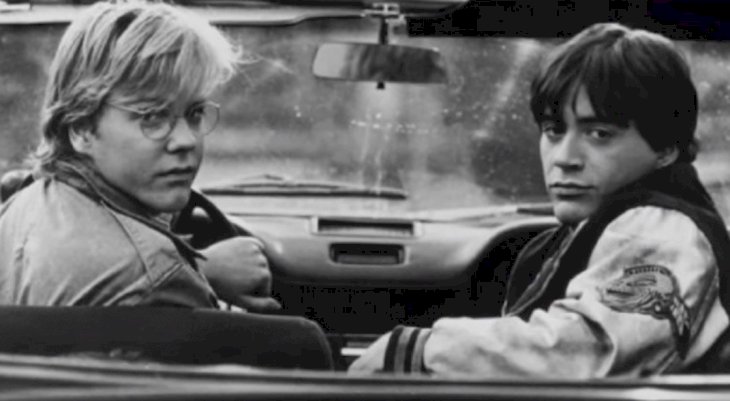 Becoming a star and rapidly falling from grace
Because of his battle with substances, no one expected Downey Jr. to land amazing roles in the early 90s such as Weird Science, Air America, and Chaplin, which earned his first Academy Award nomination as Best Actor in A Leading Role, and Natural Born Killers alongside Woody Harrelson. However, by 1996, the actor landed in serious trouble because of drugs.
Robert was arrested time and again on possession charges, which included cocaine, heroin, and marijuana. The actor was in and out of rehab most of the time, but to no avail, and in 1999, he told a judge, "It's like I have a shotgun in my mouth, and I've got my finger on the trigger, and I liked the taste of the gunmetal."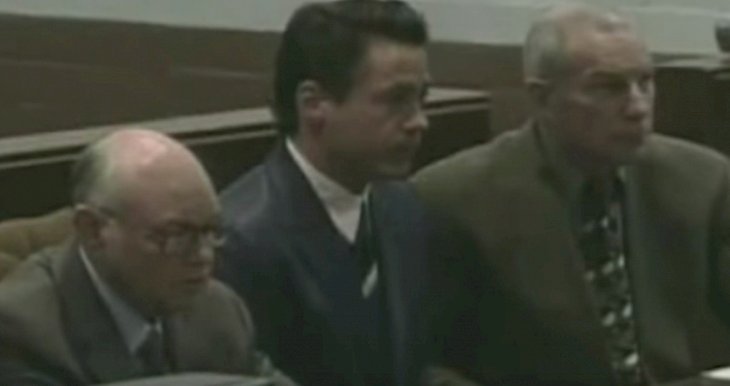 He had been arrested for carrying an empty 357 Magnum gun and going over the limit on Sunset Boulevard in 1996. During parole, Robert got caught sleeping in a neighbor's house after ingesting a "controlled substance". It seems that none of his roles were as dramatic as his real life back in the 90s. He was given three years of probation and mandatory drug testing.
By 2001, Downey Jr. was in such a low point in his life that it was like nothing could save him. He was even found by an LAPD officer completely naked in Culver City, entirely out of his mind after ingesting cocaine. He was working as the central male role on FOX's Ally McBeal at the time, and showrunners had enough of his scandals.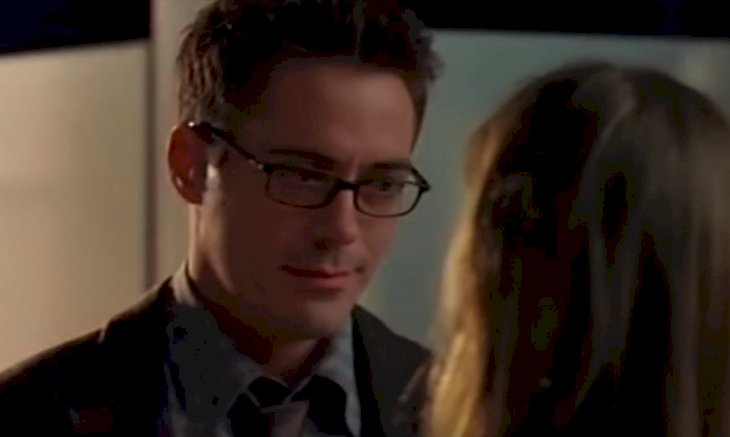 David E. Kelley and other execs booted him from the popular series despite the fact that Downey Jr.'s appearance was the main draw for most viewers. It had been a terrible five years for the actor, but finally, he decided to change his life, turning away from drugs and getting his career back on track. He worked hard at it from 2001 to 2007.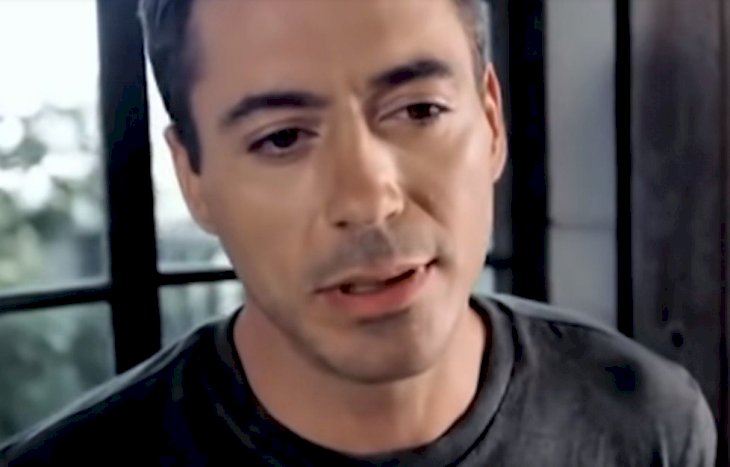 Starting again
After rehab, he landed a role in Elton John's music video I Want Love, where Robert lip-synced the lyrics to the camera. The performance received great critics, especially, because the actor looked better than ever with a healthy complexion. His return to the big screen was eminent, and in 2003, his friend, Mel Gibson, helped him pay his insurance bond so he could appear in The Singing Detective.
The film was not well received, but the actor was appraised for the performance, and clearly, Robert was officially back in stardom. He landed several vital roles in the following years like Gothica, Kiss Kiss Bang Bang, A Scanner Darkly, and Zodiac, but it wasn't until 2008 that he landed the role that would define his career forever.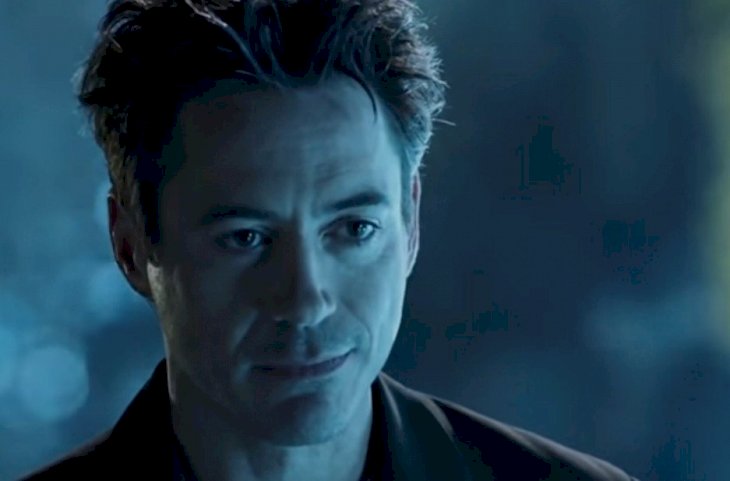 Becoming Iron Man
The entertainment entrepreneur, David Maisel, talked to Avi Arad, the chief creative officer of Marvel Entertainment, about the idea that the studio could make more money from their films. Back then, a bunch of different companies was releasing pictures with Marvel characters, the most notable ones being Blade, X-Men, and Spider-Man.
As a result, Marvel Studios was created, and then they founded the Marvel Cinematic Universe. They argued over what movie to release first in the soon-to-be most magnificent film saga in history, and of course, they landed on Iron Man, which would focus on the origin of the character. We know him as a fantastic character now, but back then, Iron Man was not really popular.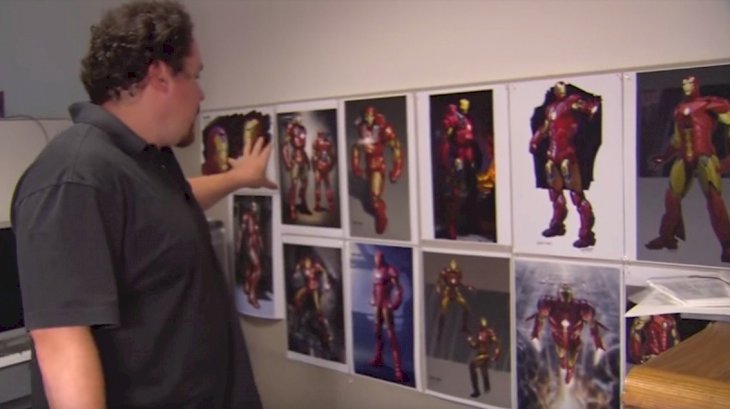 It was definitely a risk to start this immense project with such a character. The studio brought in Jon Favreau as director and several actors were considered for the superhero part, such as Tom Cruise who once expressed his desire to play this role and had commissioned a script written alongside Stan Lee. Can you imagine Cruise as Iron Man?
Other possibilities included Nicolas Cage, Timothy Olyphant, Clive Owen, Leonardo DiCaprio, Sam Rockwell, and even Hugh Jackman who eventually turned it down. It was actually Favreau who chose Downey Jr. for the role because his past made him a perfect choice for the character, and they were old friends, so Jon knew that Robert liked the comic books.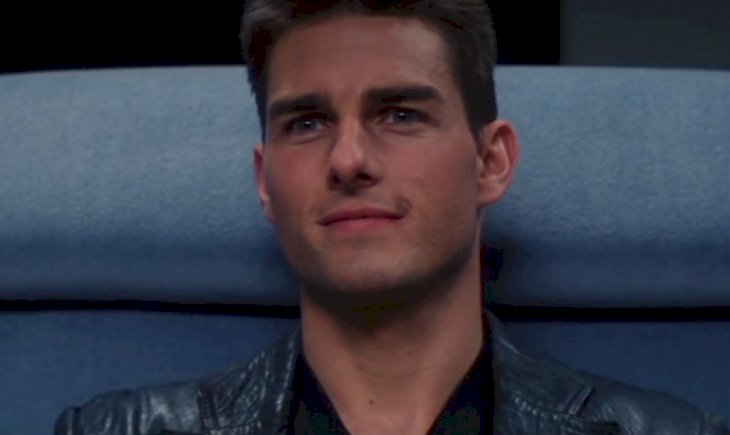 Robert's overall cockiness made him perfect to play Tony Stark, according to the director who also said, "The best and worst moments of Robert's life have been in the public eye. He had to find an inner balance to overcome obstacles that went far beyond his career. That's Tony Stark. Robert brings a depth that goes beyond a comic book character having trouble in high school, or can't get the girl."
Not everyone was happy about this choice, some of Marvel's casting crew actually opposed this actor due to his past, but Jon was adamant. "It was my job as a director to show that it was the best choice creatively. Everybody knew he was talented. Certainly, by studying the Iron Man role and developing that script, I realized that the character seemed to line-up with Robert."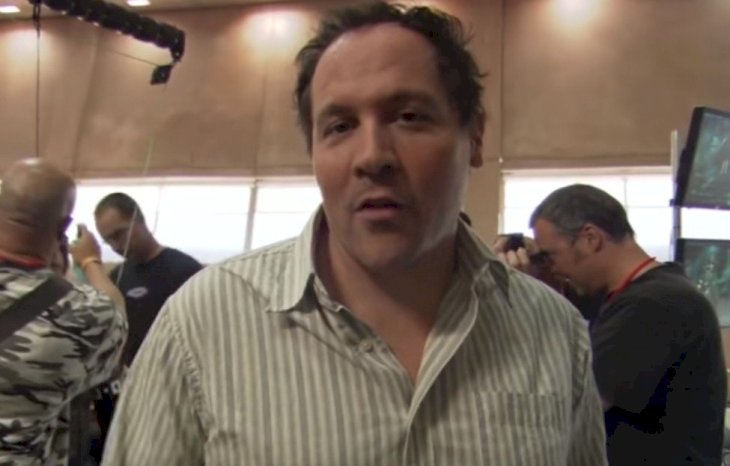 "And the story of Iron Man was really the story of Robert's career. Now the Marvel Universe is the biggest franchise in film history."
Filming started in March 2007 and was done by June that year. It came out a year later with excellent box-office numbers and critical accolades, grossing approximately $585 million around the globe. Robert was infinitely praised for the role by both critics and fans. He was initially paid $500,000 to join the project and later earned $2 million from the earnings.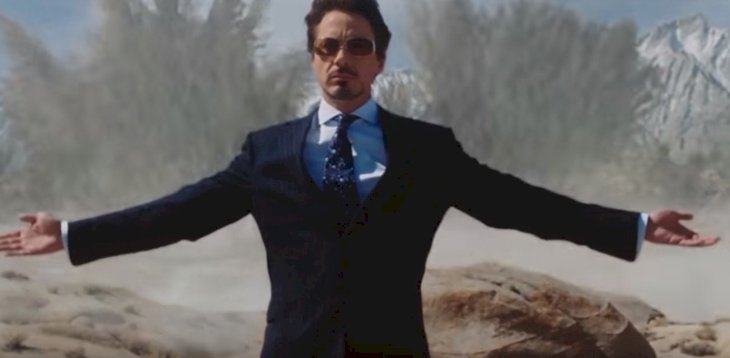 Tony Stark
In lieu of a script, the producers used an outline created during rehearsals for the first film, where viewers got to know Tony Stark in every way possible. Right away, we understood that he was witty, incredibly smart, conceited, compelling, and a clear womanizer, but charmingly. Additionally, his first appearance shows the character drinking.
This is reminiscent of the most famous Iron Man arc from the comics, Demon in a Bottle, but they ended up not using most of that dark story, and that definitely worked for mainstream audiences. Robert Downey Jr. became an A-lister overnight once again, mostly because Tony was not that different from the actor's real personality, and Marvel's new levels of cinematography certainly helped.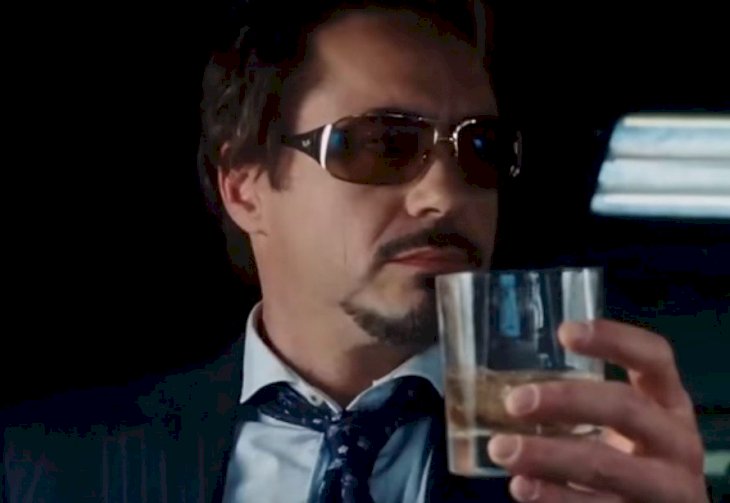 The sequel
After the first movie, Robert cameoed on the end scene of The Incredible Hulk, and Iron Man 2 was released later that year, on May 2010. The new film revealed that the actor had taken severe measures to ensure that his portrayal of a superhero was believable. He changed to a high-protein diet, practiced Yoga and Kung Fu, and he hired Brad Bo as his personal trainer.
In other words, his body changed with the intense workout Bo made him practice such as flipping SUV tires. The actor has kept in shape since then, which is remarkable considering he is 53 years old. Sadly, viewers did not enjoy the sequel as much as the first movie, but Downey Jr. was still praised for his work, and the picture earned more money than the first one, with a whopping $624 million.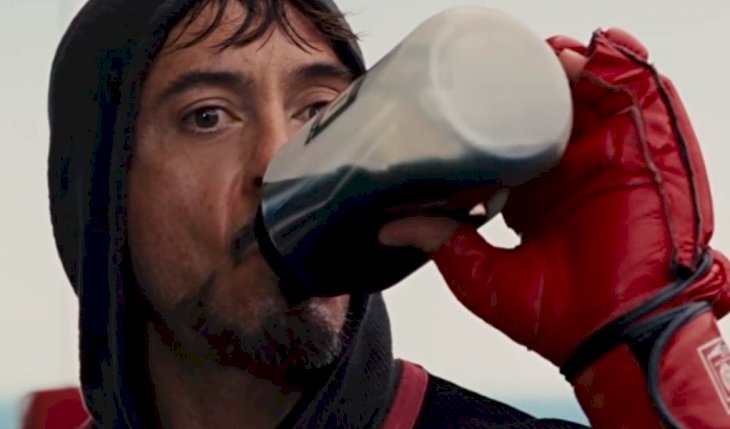 Consequently, Robert received a lot more money this time around with $10 million initially, and then $13 million from his shares of the profit. Additionally, the actor had a lot more say backstage than he did in the previous project, according to actor Terrence Howard who helped Robert land the role of Iron Man in the first place.
Howard played the role of War Machine in the first picture but was replaced by Don Cheadle for the second film. He stated that the reason was that he was offered way less money than agreed initially as Robert took most of the income, so Terrence ended up being left out of the picture. Things happen for a reason.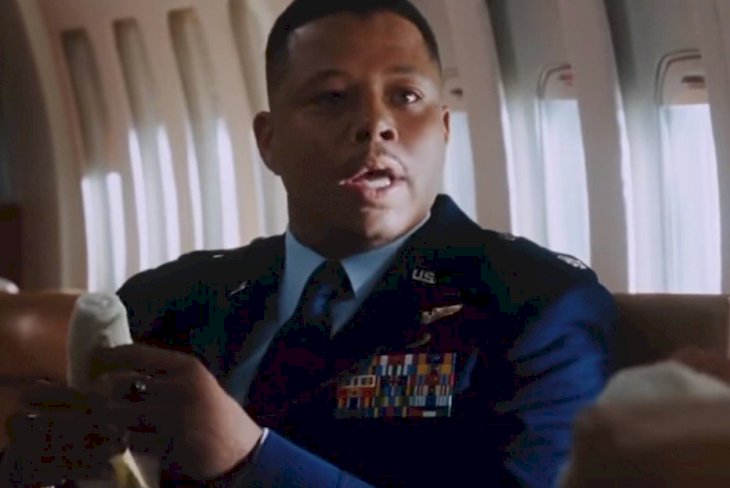 The Avengers and more
The next MCU project was the long-awaited Avengers. Robert was still the highest-paid actor in the franchise with $10 million upfront, the profits from the film earned him $40 million, as the first MCU joint picture netted $1.5 billion – the best of the year. Also, Downey Jr.'s acting skills were also commended, which is impressive considering the lineup of stars.
In 2013, Iron Man 3 came to our screens, though fans and critics were divided in terms of its likability. In any case, it earned $1.2 billion because of Robert's reputation, and the actor received a total of $32 million for the project. In 2015, Avengers: Age of Ultron came out, grossing more than $1.4 billion, and Robert took home $35 million for himself.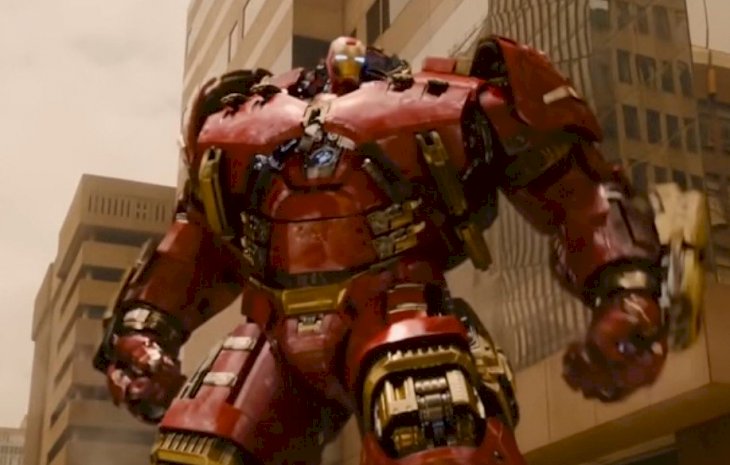 Surprisingly, this was the lowest-grossing Avengers film, but his next appearance was the first time in the MCU where he was not the lead or a simple cameo. 2016's Captain America: Civil War, showed a Tony Stark that was actually a bit of anti-Avenger, but the movie was box-office success with $1.1 billion in ticket sales, and Downey Jr. took home $64 million - more than Chris Evans.
We saw him again for eight minutes in 2017's Spider-Man: Homecoming, but he made a whopping $15 million in that time. The studio needed someone with Robert's reputation to boost the movie since Tom Holland was a new name back then, and the strategy worked because the film made $880 million. Finally, we have the epic release of 2018, Avengers: Infinity War.
Could this be the end of Iron Man?
As you probably know, this film featured one of the biggest crossover stories in cinematic history, with an impressive reunion of the biggest stars in the world, but undoubtedly Downey Jr. was still the main lead. This project was actually in the actor's original contract, which required Marvel to pay him $10 million upfront, though that seems unlikely with such a vast cast.
However, rumors speculate that he took around $200 million from the latest Avengers, as the movie is the biggest success of the year earning $2 billion worldwide, and we do not think any film this year could beat that number. Tony Stark was still one of the main heroes in the movie, surpassing everyone except Thanos, played by Josh Brolin.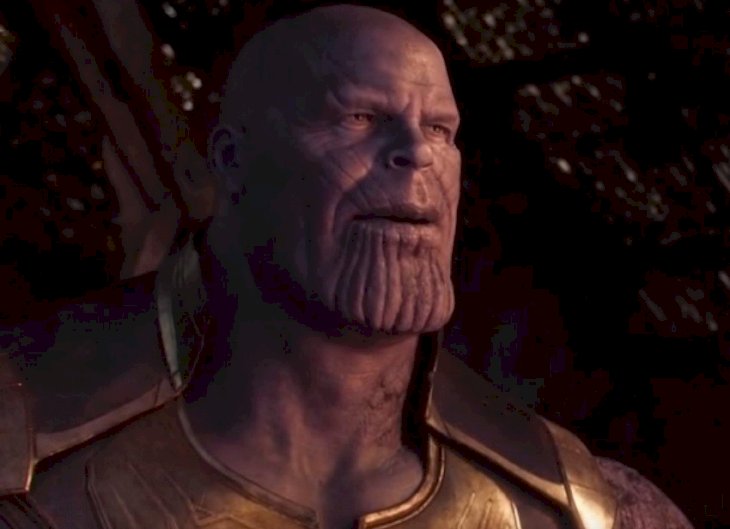 After all, Iron Man was the only one who made the Mad Titan bleed before Thor tried to kill him, and his performance was infinitely better than previous movies. Meanwhile, Robert Downey Jr. is set to appear in Avengers 4, but the future is still unclear, as his contract expires. Many expect that Iron Man's time in the MCU is done, opening the way for new characters like Black Panther and Captain Marvel.
If the next installment is, in fact, his last one in the MCU, then he can be proud to have been one of the main reasons this franchise is so successful. If the character is not killed off, he might appear again once in a while to give Peter Park some sage advice about saving the world. Only time will tell with this saga, but we really wish for it.
A career renaissance
After nine movies in the franchise, the actor won many popularity and choice awards, but he was not even nominated for the more prestigious accolades. During this time, he also appeared in Sherlock Holmes and the sequel, Chef and The Judge, and in 2020, he will play the role of Doctor Dolittle in The Voyage of Doctor Dolittle.
No matter what he does in the future, it is clear that Robert is here to stay, especially considering the fact that he won a Golden Globe for his role as Sherlock Holmes. More awards would inevitably come along and maybe more big franchises as we know that Downey Jr. can handle it correctly and better than most other actors.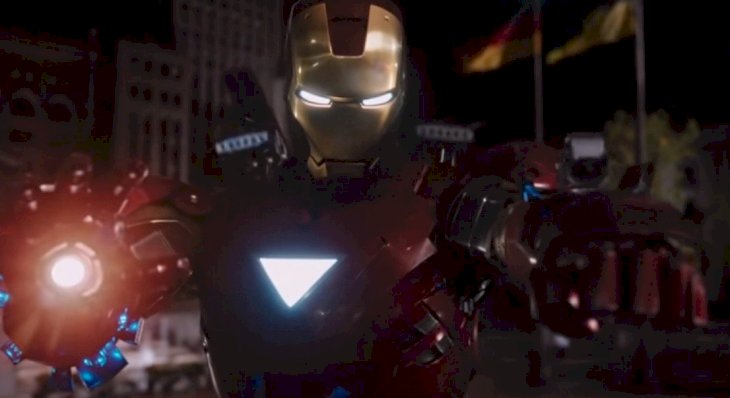 We have seen many performers interpreting characters from comics, from X-Men to the Justice League, but no one has had an impact such as this actor as Iron Man. This is doubly impressive because this character was not as popular as Batman or Spider-Man. He changed the way saw this role, and that deserves all the praise in the world.
It would be amazing to see more Iron Man stories portrayed in the future as there is such much wonderful material in the comic books, but we have to wait and see what Marvel Studios decides. If you liked this article, share it with your friends while discussing the adventures of the man in the iron suit, and how much money it would take to build one of your own. See you next time!