UPS driver takes photo of child obscured in a pile of leaves to warn parents, drivers
Jordan Weaver is going above and beyond his duties as a UPS driver. He might also be saving lives in the community of Elkhart. 
The town located around 240 kilometers north of Indianapolis has a lot of leaves along the roadsides. But within the leaves, there are sometimes little humans. 
Weaver, a UPS driver, stopped in his tracks when he saw a small boy almost hidden within a pile of leaves on November 5. He took a picture of the scene which went viral before being deleted.
Follow us on Twitter for more @amomama. 
"I couldn't believe it at first - my heart completely stopped," said Weaver to local news station WSBT-TV.
According to Turnto10, he had just delivered a parcel to the young boy's mother. He continued: 
"Luckily, I parked across the street from the stop, so I didn't see the child until after I made the delivery. I immediately grabbed my phone and went and asked the mother if I could take a picture."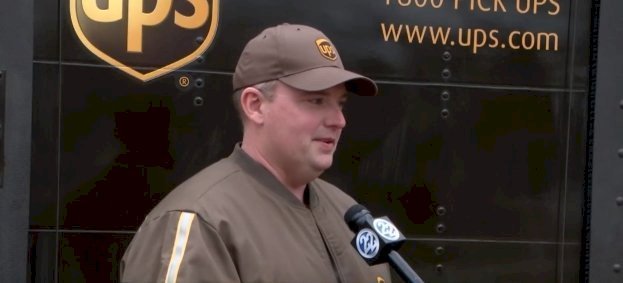 The two teamed up to recreate the dangerous scenario. The young boy had been only inches from the road when Weaver initially noticed him. 
The driver also spoke about general road safety. He is taking up the cause to bring awareness to parents and other drivers. 
Regarding the frequency of such incidents, Weaver said: 
"Countless times a day. Distracted driving is the main one. You see so many people on their phones not paying attention to the roads around them. Especially in neighborhoods like this."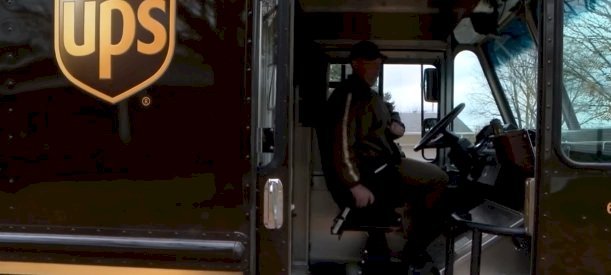 The photo Weaver took is intended to remind parents about the potential harm when they allow their kids to play in leaf piles near roads.
One woman who saw the photo said: 
"He could have died. I said 'Oh my goodness, I have to be even more careful in paying attention to our kids.'"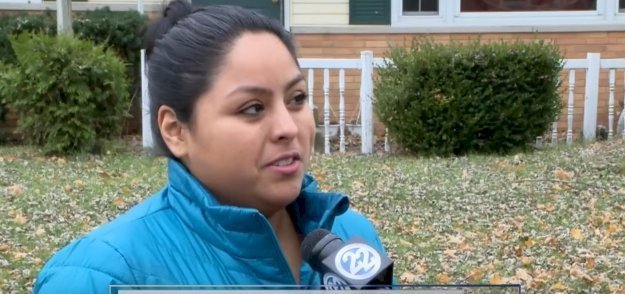 The UPS director of corporate media relations Glenn Zaccara spoke to Yahoo Lifestyle about the occurrence. 
"At every location all over the world, we do 15-minute PCM meetings before drivers go out on the road. Part of it is stretching and literally getting themselves ready to go out. But an important part of the PCM is some type of safety message."
Zaccara said Weaver meant to share the story with colleagues. But Theresa Baker, the co-chair of the safety committee program, decided to upload it to her Facebook page. 
The UPS team commended their worker, who started just 10 months ago: 
"Safety is our top priority at UPS. When one of our drivers saw this child in the leaves, it was a chance to help spread the word to always be watchful on the road."

They are right to praise Weaver  as he proved he understands the significance of road safety: 
 "You really have to keep your eyes open. No matter what street you're on, no matter where you're at, just have to keep your eyes open. You have to pay attention to everything around you constantly."
Weaver's role in helping ensure the safety of others is well-respected. Just like those of the firefighters who are working against the wildfires engulfing many parts of California.
Source: YouTube/ WJTV 12 News
Many people, including several celebrities, showed their appreciation for the hard workers by sharing a photo. 
The picture was actually taken last year after the Thomas Fire wreaked havoc and caused $2 billion in damages. 
Now it is used as a symbol of thanks for those facing the raging Camp Fire and the Woolsey Fire. So far, 42 have been killed as a result of the flames.
In another incident, a UPS driver became a hero when he helped someone who wrote "call 911" on a package. 
A woman was being abused through rape, beatings, and enslavement by her own husband in Franklin Country. 
Source: YouTube/ Inside Edition
One morning the UPS driver went to her home to collect a parcel. Once he saw the message, the driver informed authorities who soon arrested James Jordan. 
UPS drivers are clearly making average citizens happier in more ways than one.