Top 10 rare facts from Freddie Mercury's life you might not know
November 18, 2018 | by

Amomama editor
Freddie Mercury was arguably one of the best musicians of all times and had a career that spanned 22 years. He passed away in 1991 at the age of 45. 
We've rounded up ten facts that you may not have known about legendary Queen vocalist. Follow our Twitter account, @amomama_usa for more. 
Lama vs. cocaine
Love of his life
Spotlight
"To my cat Jerry."
"Wayne's World."
Lady Di
The final songs of his career.
"Live Aid"
"Crazy little thing called Love."
The show must go on
Freddy Mercury, born as Farrokh Bulsara, was known and adored all over the world. He devoted his life to music, loved what he was doing, and appreciated his fans.
Throughout the years, many have paid tribute Mercury in remarkable ways. One of the most notable was the performance by Heathrow Airport employees in honor of his birthday. 
No matter the obstacles he faced, Mercury was always sure of only one thing: "The show must go on." Here are ten facts about Mercury you may not have known: 
10. Llama vs. cocaine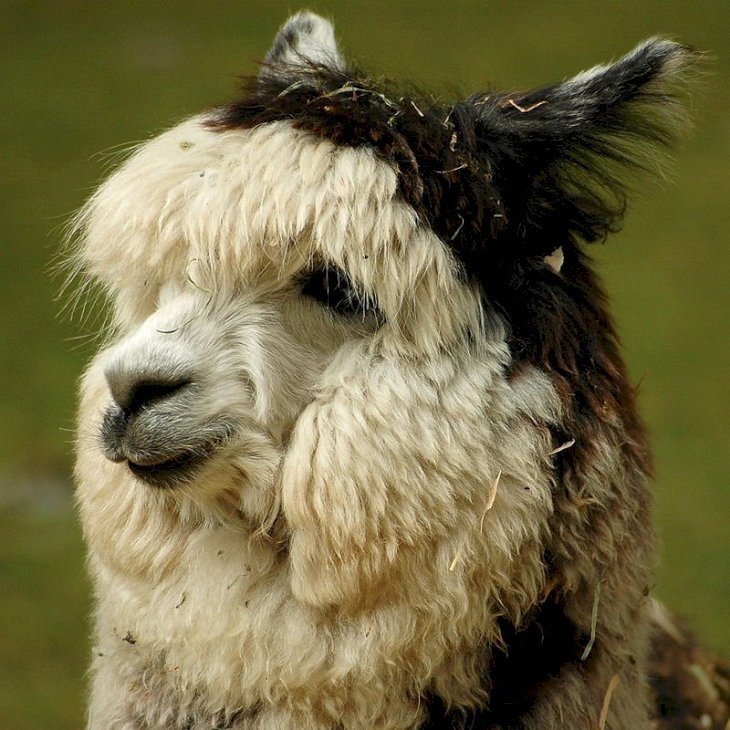 Michael Jackson and Mercury, two of the greatest musicians of the twentieth century, once decided to record a song together. 
The idea seemed terrific to both the artists and their agents, but it failed miserably. They could not agree on the content of the album.
Mercury did not like that Jackson brought a llama to the recording studio, and Jackson was against Mercury's addiction to cocaine.
This put strain on their agents because how does on how does on resolve an argument centered around a llama and cocaine. In the end, the artists recorded the duet, "There Must Be More To Life Than This."
9. Love of his life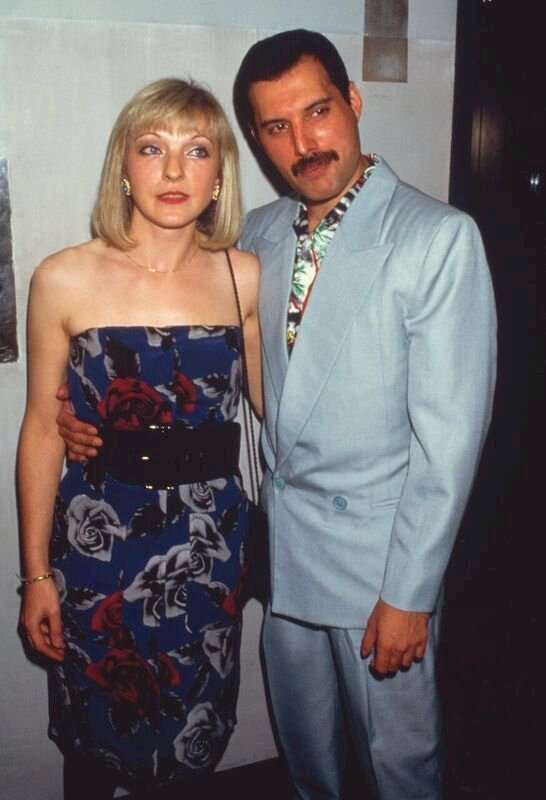 It was no secret that Mercury was gay and dating many prominent men, but few know that his first and serious and long-term relationship was with a woman.
This lucky girl was Mary Austin and they lived together for six years. Mercury even proposed to her, but they never got around to tying the knot.
Brian May introduced the two after Queen was already formed and the couple went on their first date six months later. 
Mercury became the godfather of her first child and even bequeathed to her his mansion with the condition that his lover could live there as long as he would need. 
Mary was the first to know that Mercury was ill, and he trusted her to secretly bury his ashes because he was afraid that hater would defile his grave. 
Mary still lives in his house in London and keeps the burial place of the musician's ashes a secret.
8. Spotlight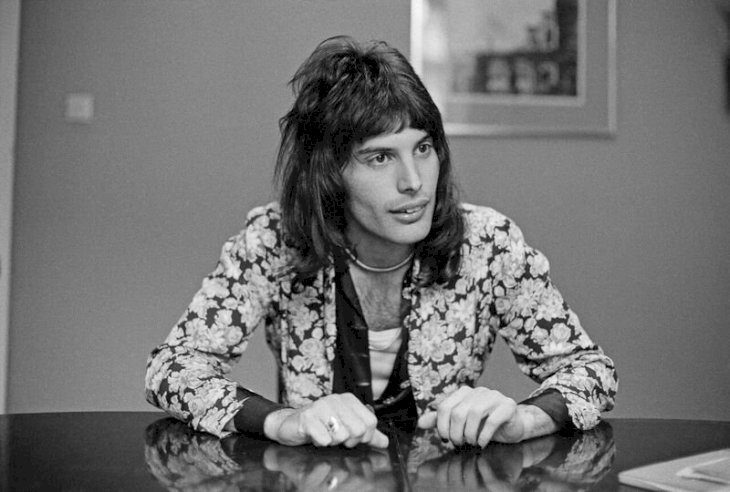 In the seventies, society was not as tolerant as it is today. When Mercury was peppered with questions about his sexuality during an interview, he gave the interviewer some of his own medicine. 
Mercury asked a direct personal question in return, and the curious guest was so embarrassed, he didn't even demand an answer to his original question. 
7. "To my cat Jerry."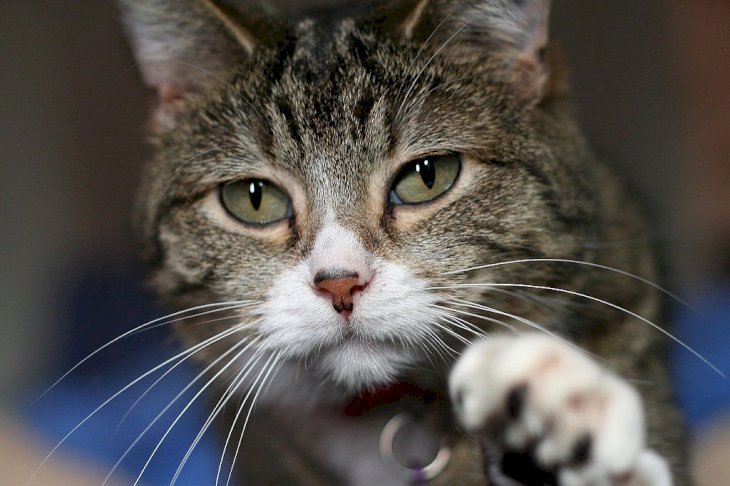 Freddie loved cats so much that in 1985 he released an album dedicated to his cat. In the album's commentary, it was written: 
"To my cat, Jerry. And, of course, to Tom, Oscar and Tiffany, and all cat lovers in the universe. Let the rest go to hell."
He also named the song "Delilah" in honor of one of the cats; it quickly became a number one hit on the Thailand music chart. 
At one point in his life, Mercury had ten cats. He loved returning to his London home after every tour to spend time with his cats. Have you noticed that his two cats were named Tom and Jerry?
6. "Wayne's World."
Shortly before his death, Mercury became the star of the youth television show "Wayne's World." 
Thanks to this, Queen and their hit classic "Bohemian Rhapsody" was propelled once more to the center for the American spotlight. 
A few years ago, in an interview with the Air Force, Brian May said that he still loves this song regardless of whether it's popular or not. 
 Brian said if it plays on the radio, he turns the volume up. The musician admitted that the days when he played along with an imaginary guitar are well and truly in the past. 
May recalled how he showed Mercury the "Wayne's World" clip.  At that time, Mercury did not get out of bed, but he liked the video, he said: 
"I hope I die before the American public remembers us again."
5. Lady Di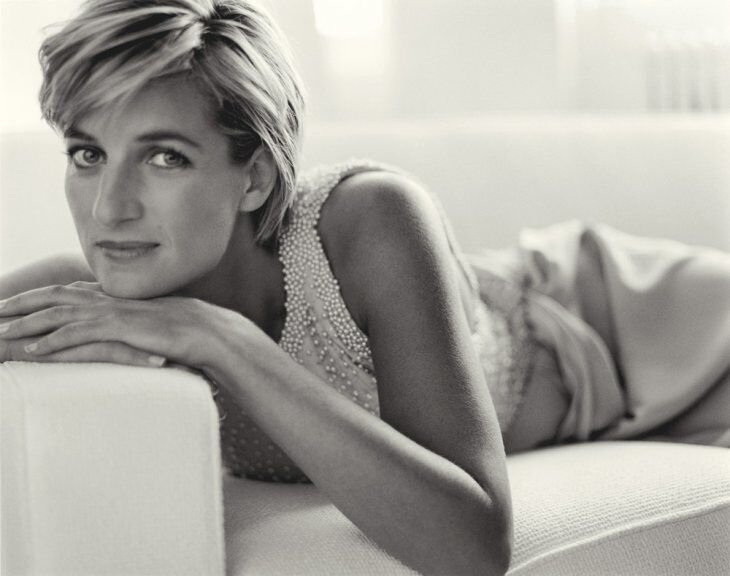 According to information from unofficial sources during the late 80s, Mercury and British comedian Kenny Everett dressed Princess Diana as a man and took her to gay bar with them. 
This story was originally shared by Cleo Rokos in the book "Alcohol." The author wrote that the princess had a great time and that no one recognized her. 
Diana wore a tunic, a hat, and sunglasses. It was presumably Diana's idea to visit the bar incognito, and she ordered drinks and enjoyed the company of her friends. 
The crowd was too excited by the presence of Mercury and Everett; they paid no attention to the third member of the party. The author also writes that Diana looked like a "nice young man."
Everyone knew about Freddie and Lady Dee's friendship, as well as about her work with AIDS patients but details of their relationship only emerged after Mercury's death. 
Fun fact: they loved to watch the series "Golden Girls" without sound and voiced the actors themselves and created their own stories. 
Both Diana and Mercury left this world too young, but their sense of humor will always be with us.
4. The final songs of his career.
Freddie knew he was about to die, and recorded some songs meant for release after his death. He did not have time to finish the new version of the song "Mother Love." 
It was only brought to life after Brian May's death, the lead guitarist of the group. It was the last studio recording of the legendary Freddie Mercury.
Later, May said: "Everyone understood that time was running out. Working in such an environment was unbearably difficult."
3. "Live Aid"
In 1985, a live charity concert "Live Help" was held in London and Queen took part in it along with other famous performers such as David Bowie, Elton John, Sir Paul McCarthy, Phil Collins, and Sting. 
And although the popularity of the group was declining, Queen managed to surpass all the participants of the concert. 
He gave himself to the performance: he played the piano, then the guitar. And this is even though before the concert the soloist was diagnosed with nodules in the throat.
He was told not to participate, but Mercury was not interested, and the show went on. Later, Brian May said that it was the best day of life.
2. "Crazy little thing called Love."
Freddie wrote this song in 10 minutes while he was lying in the bathroom of the Munich hotel, and it became an 80s hit. 
All he needed to create a masterpiece was a guitar. One thing is certain: thanks to this song, Freddie first appeared on stage with a guitar in his hands in 1979.
Brian May said in one of his interviews that Mercury wrote this song as a tribute to Elvis Presley. 
Mercury is considered one of the greatest performers of the 20th century, but playing guitar wasn't his forte, as he admitted himself, so the music in this song is pretty simple. 
1. The show must go on
Few artists were devoted to their work with as much passion as Mercury. Once, he injured his leg during a performance, but, despite the intense pain, Mercury insisted on completing the concert.
Three songs later, the musician was still sent to the hospital. The injury bothered Freddie until the end of the tour. 
Brian May knew that his friend overcame a lot of pain, so he started playing their hit "We Will Rock You," a few songs earlier than planned.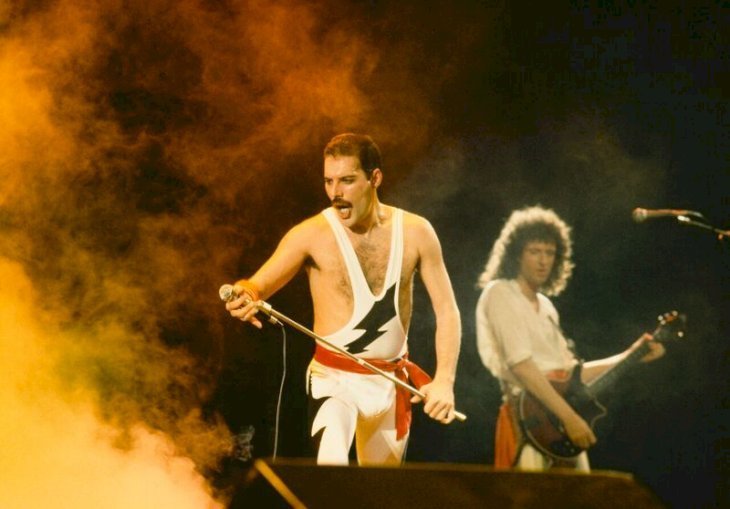 In one of his interviews, Brian May later revealed that Freddie almost left his foot during illness. He said: 
"The problem was actually his foot, and tragically there was very little left of it. Once, he showed it to us at dinner. And he said, 'Oh Brian, I'm sorry I've upset you by showing you that.' And I said, 'I'm not upset, Freddie, except to realize you have to put up with all this terrible pain.'"
Who would have thought that this inconspicuous young man from Zanzibar would conquer the world with his magnificent voice and passion for music. 
One thing about Freddie can be said for sure: he was born to play rock. Despite passing away so young, we can safely say that his contribution to music was immeasurable. 
Music became a guiding star for him, which he followed to the end of his days. And if someone asks what you could learn from Freddie, then this is undoubtedly the fact that "the show must go on." 
It is a pity that his show ended so early.