50 Cent's Thanksgiving meal gets clowned after spending holiday by himself
While many celebrities took to social media to share pictures from their Thanksgiving filled with family, friends, and food, rapper 50 Cent was by himself for the holiday and had a message for everyone who didn't pick his call.
In an Instagram video, the "21 Questions" rapper took his fans through the process of making his Thanksgiving meal: a single Turkey-and-Cheese sandwich.
"Waddup, it's your boy 50 Cent. I just want to wish everybody a Happy Thanksgiving," he began before adding:
"Yeah, nobody picking up their phones so I'm doing Thanksgiving my way."
After taking out his bread, turkey, and cheese from the microwave, 50 Cent places it next to another plate filled with $100 bills. Now, that's one powerful way of showing gratitude.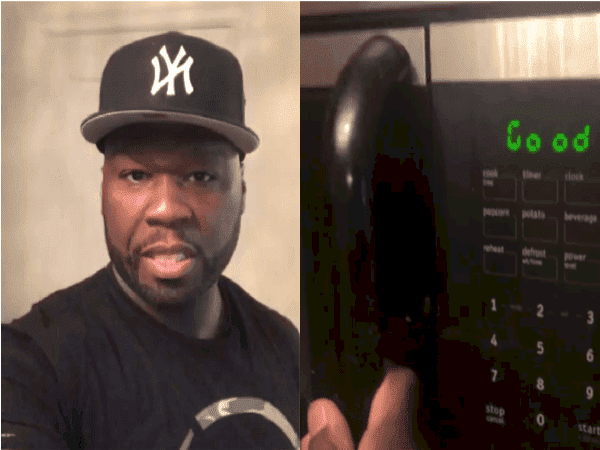 The "Power" actor/executive producer is known as a relentless social media troll, but this time, it was him getting trolled. A few fans offered to feed him, but many only found something to laugh about.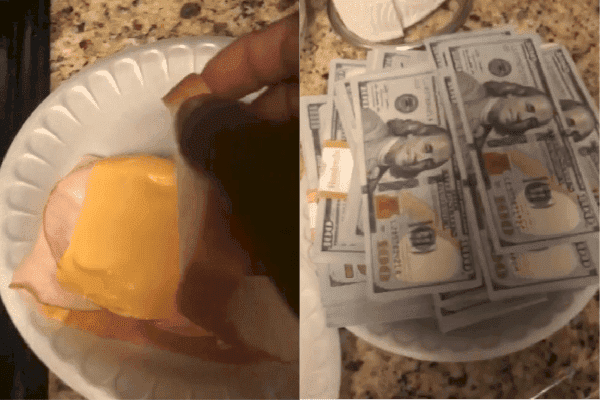 THE TROLL GETS TROLLED
50 Cent also shared the video (find it Here) on Twitter and here are some of the hilarious responses that followed:
This person could not help noticing how eager the rapper was for the microwave to be done:
"He Waz Grabbin the handle way before."
He Waz Grabbin the handle way before😂😂😂 #HUNGRY!! 💯✔🐇👊

— Crazy Luch1 🦈 (@wildmanjrnc) November 22, 2018
Another Twitter user questioned 50 cent's sandwich-making skills:
"Did you just warm up only one slice of bread, and not the other???"
"The bread gets soggy in the microwave, so he is limiting the damage. The man is a sandwich scientist!" a third explained.
TROLLED BY HIS SON
The last time 50 Cent made headlines for being famously trolled was in June when his estranged son, Marquise Jackson, indirectly ridiculed him on social media. Marquise is the result of the rapper's relationship with ex-girlfriend, Shaniqua Tompkins.
The bread gets soggy in the microwave so he is limiting the damage. The man is a sandwich scientist!

— Kevin (@kevinoslo68) November 22, 2018
For Fathers' Day, the 20-year-old took a picture of himself alone at the table. Beside him was an empty chair, and the caption read:
"Father's Day lunch lol"
Nah y'all need to go to prison for that blasphemy FOH pic.twitter.com/YW67LHyx7E

— Christian Santiago (@CMS1494) November 22, 2018
FAMILY TROUBLES
It's no secret that 50 Cent and his first baby mama are not on friendly terms and that has also extended to the Marquise, the rapper's first son.
About two months ago, 50 Cent called out Shaniqua on social media after she revealed plans to star in a reality TV show.
50 know damn well he ate more than that dry ass Turkey sandwich 🥪 you could've came a got a plate from me... Now go and get the strap!!! Lol 😝

— Trevor Dixon (@allknowing67) November 23, 2018
The 43-year-old warned:
"I have to say this in a way she can understand me. Look [expletive] go get a [expletive] job, I own your life rights reality TV is a no go. I don't know what to tell you, oh go shake your new fake [expletive] over at club Angels."