Lovely 2-year-old girl performed difficult Irish dance in front of her family and it's so cool
An adorable two-year-old girl stole the hearts of thousands of online users after seeing her performing an Irish jig in her viral video.
Following a funeral, this little tot showed off her talent as she performed an Irish jig for her family. Despite her age, she did not miss a beat.
Most kids are still learning how to walk correctly by the time they reach her age, but this young girl was able to master Irish dancing down to a tee.
In the video clip, she looked adorable in her mint-colored dress and the matching ribbon clipped on her golden locks. Standing barefoot on a small platform, the little girl danced with confidence.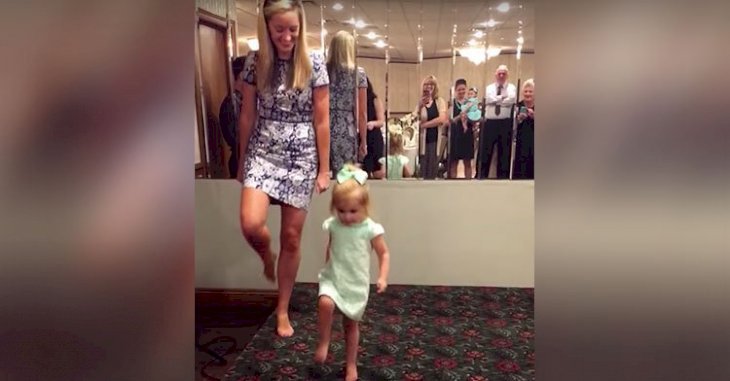 Follow us on Twitter at
AmoMama USA
for more viral stories and videos.
The audience cheered her on as she jived to the beat while a woman, assumed to be her mother, stood behind her and clapped along.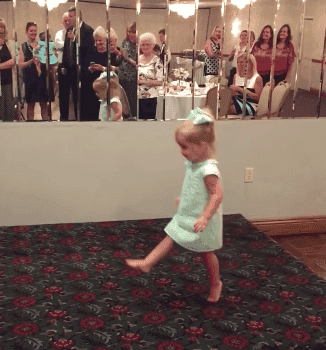 At times, the little girl would forget the next step, but her mother would remind her and she would be back on track again. Even at a young age, her timing was perfect.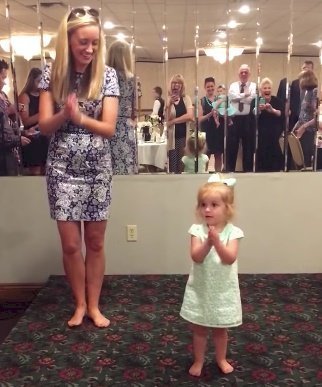 Several claps and stomps later, the music ended, and the toddler took her final bow.
Her entire family in the room showed how proud they were of her with their applause and cheers.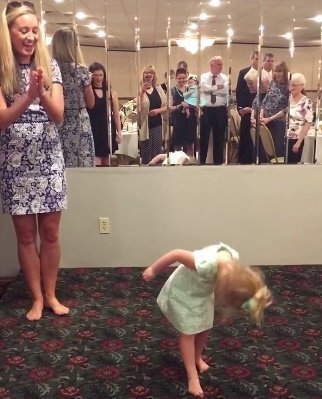 Meanwhile, online viewers gushed at the girl's skill in memorizing the steps. They were amazed that she could dance very well even though she was only two years old.
The video was taken during a funeral, and while American funeral services are usually calm and peaceful, Irish funerals are a tad different. They like to celebrate the life that the deceased had lived. They revel in song, dance, and getting together as a family.
In another viral story, this toddler owned the crowd the moment his favorite song went on.
When "Jailhouse Rock" by Elvis Presley started playing, the two-year-old immediately stepped towards the middle of the dance floor and danced.