Daily Joke: Wife Gets Revenge on Lazy Husband for Refusing to Help Her around the House
A wife asked her husband over and over again to help her out, but he didn't listen... so she decided to teach him a lesson.
One of the best things you can do to maintain a relationship is to show a bit of appreciation and do something you may consider a chore without complaint.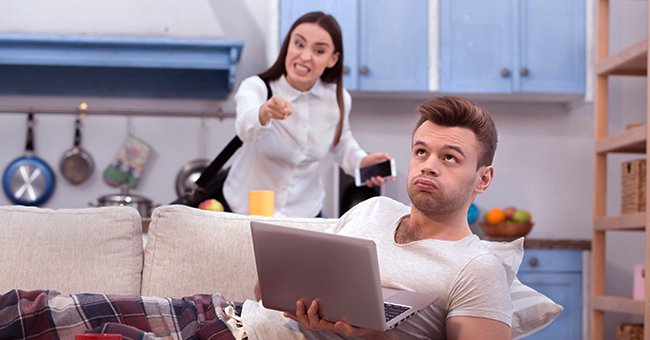 That's a lesson this husband learned the complicated way. While he was watching a soccer game at home, his wife interrupted him.
"Honey, can you fix the light in the hallway? It's been flickering for weeks now"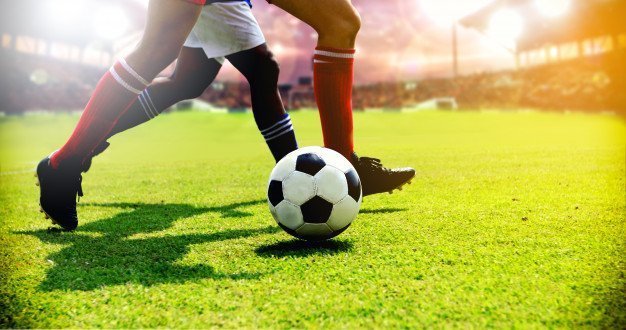 He looked at her and said angrily, "Fix the lights now? Does it look like I have a GE logo printed on my forehead? I don't think so."
"Fine," the wife said. She then asked him, "Well then can you fix the fridge door? It's not closing properly."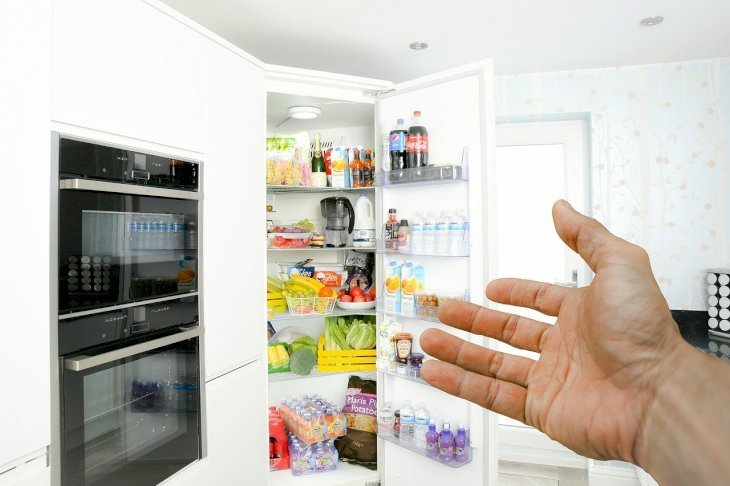 To which he responded, "Fix the fridge door? Does it look like I have 'Westinghouse' written on my forehead? I don't think so."
"Fine. Can you fix the stairs to the front door at least? They are falling apart."
"I'm not a carpenter, and I don't want to fix stairs," he replied. "Does it look like I have 'Ace Hardware' written on my forehead? I don't think so. I've had enough of you. I'm going to the bar!"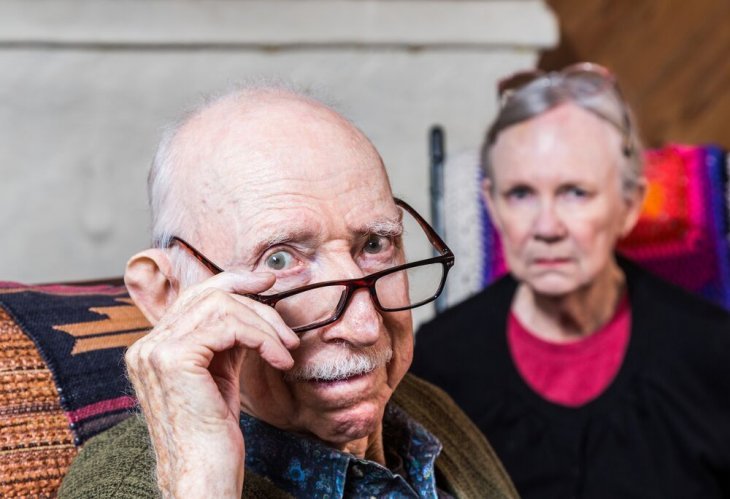 The husband went to the bar and drank for a couple of hours. Now feeling guilty about how he treated his wife, he decided to go home.
As he walked into the house, he noticed that the stairs were already fixed and the hall light was working when he entered. The fridge door was also fixed as he went to get a beer.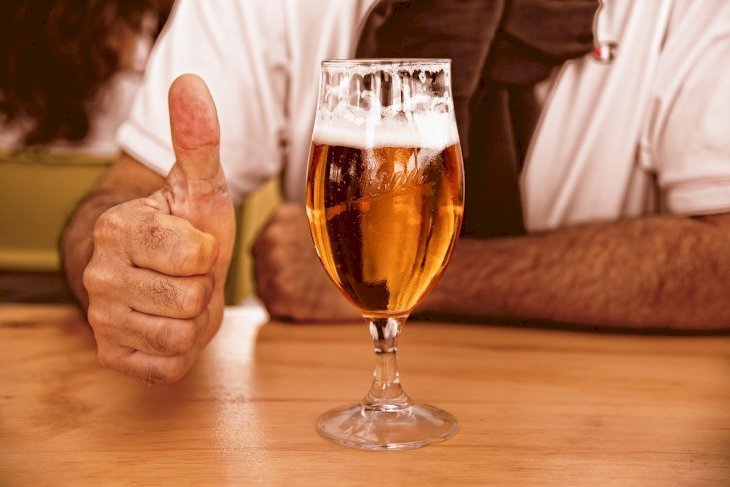 "Honey, how did all this get fixed?" he asked his wife.
"Ah well, when you left I sat outside and cried. Just then a nice young man asked me what was wrong, and I told him what happened. He offered to do all the repairs, and all I had to do was either go to bed with him or bake a cake," she replied.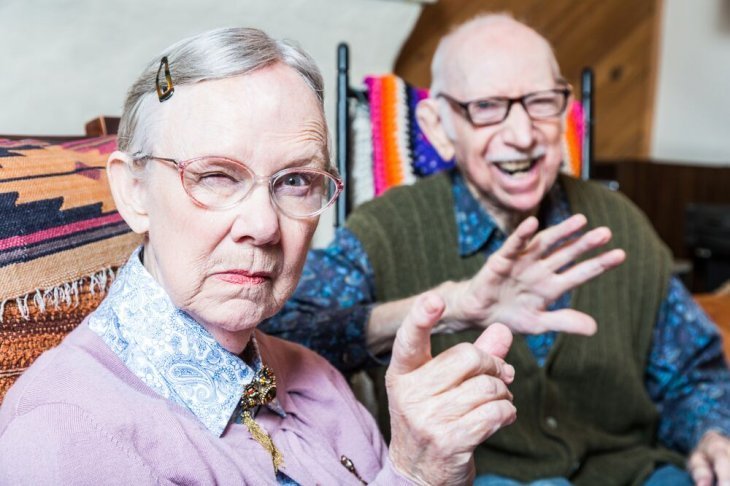 He asked, "So what kind of cake did you bake him?"
"Helloooo, do you see 'Betty Crocker' written on my forehead? I don't think so," she answered.
Here's a similar joke to put a smile on your face. This joke tells us that before we judge others, we should take a good look at ourselves.
One morning while his wife was making breakfast, a man walked up to her and gave her a healthy pinch on her backside. He said to her, "If you firmed up your backside, we could get rid of your girdle."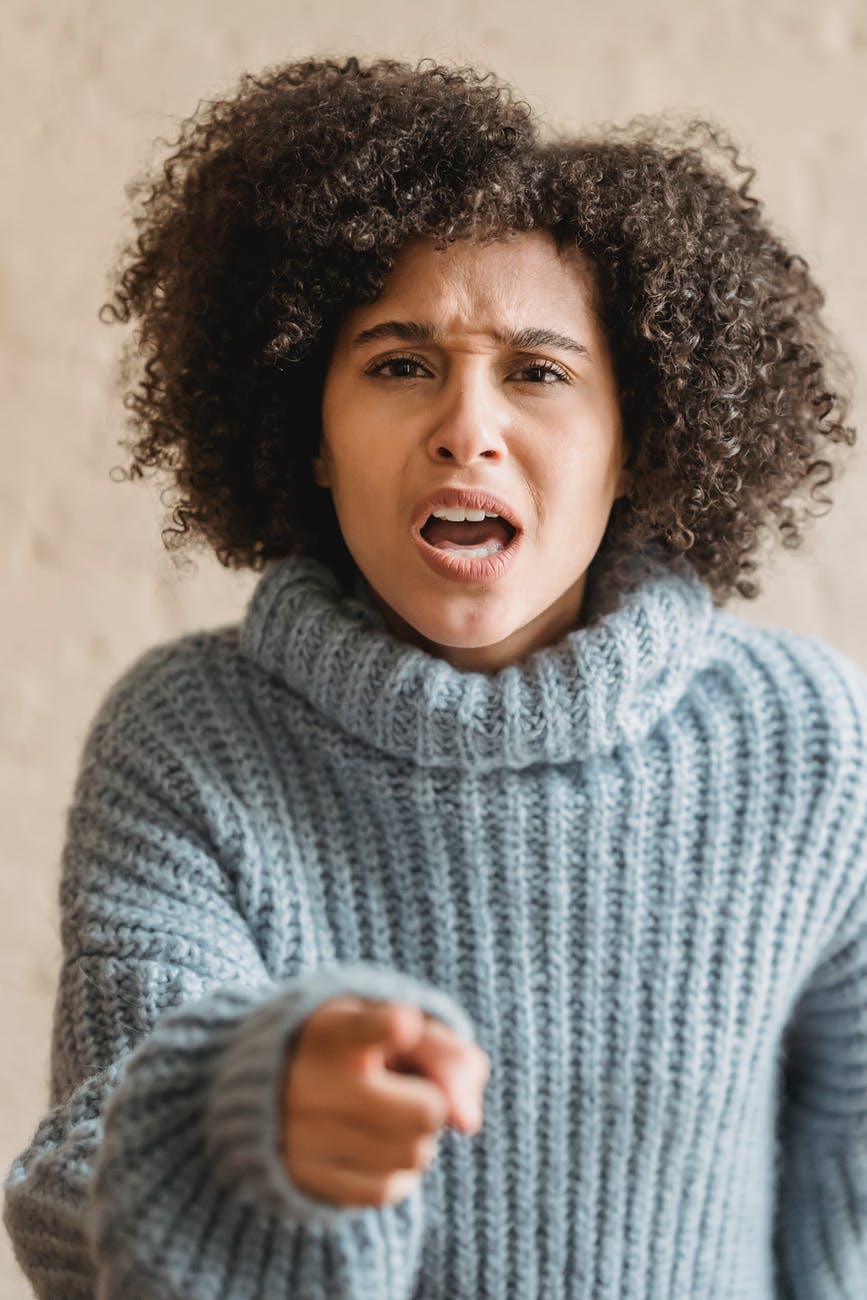 The wife was angry but said nothing. The next morning he pinched her bosom and said, "If you firmed these up, we could get rid of your bra."
The wife grabbed her husband's 'member' and replied, "and if you firmed this up, we could get rid of the mailman, the gardener, the pool man, and your brother!"
Source: Unijokes.com, Unijokes.com.