Football team's epic dance to cheer coach's 3-year-old daughter awaiting surgery
Texas City High School football coach Blake Ryder knew that the "Baby Shark" song would encourage his 3-year-old daughter after she underwent surgery for strabismus, an eye condition.
Then, he asked his team to contribute and make a video by singing the song. What I did not know was that the video would go viral, winning hundreds of thousands of visits in a matter of days.
"That was the last thing I really thought about," Ryder said. "I wanted to make my daughter happy and I'm also trying to teach my players that we are like a big family."
Ryder's daughter, Reese, had to undergo surgery to fix what is sometimes called a lazy eye. Read more on our Twitter account @amomama_usa
Video shows football team's 'Baby Shark' dance https://t.co/l3Zmy1CwkI pic.twitter.com/UonLVnSfAQ

— FOX26Houston (@FOX26Houston) December 19, 2018
THE LOVE OF THE PLAYERS
"Over time it can affect your vision," Ryder said. "I had the same when I was younger."
When Ryder asked his players to launch for the video, they all came over, learned the song and the dance moves.
"We're a family and that's what we do," said Corday Williams, a high school student at Texas City High and one of the Ryders players. "Long after football is over, we will still be here for each other, regardless of the circumstances."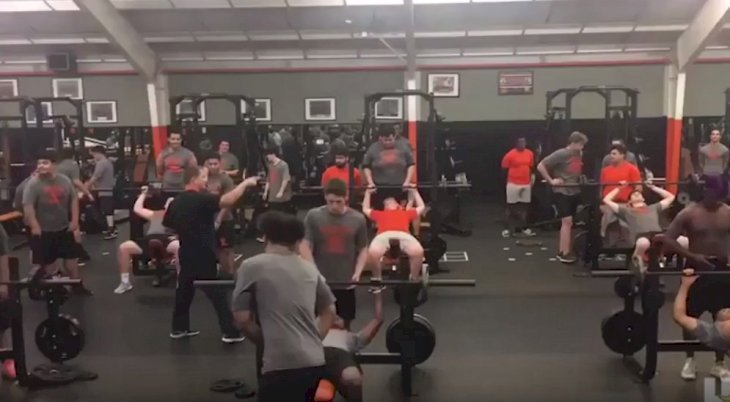 Williams posted the video on Twitter on Wednesday, the same day as Reese's surgery. Since then, it has won almost 400 thousand views.
"I wanted to make my daughter happy and I'm also trying to teach my players that we are like a big family."
Ryder said the surgery went well and the girl is recovering well. He also said that she loved the video, and felt loved by the whole team.
"I was very happy ... as soon as I finished watching her, I wanted her to shoot again," Ryder said.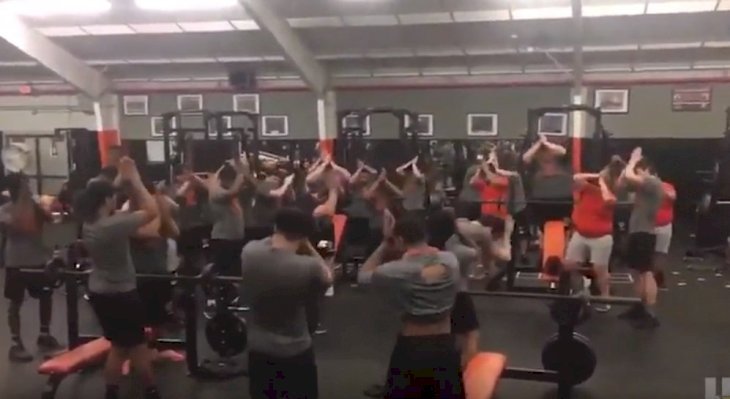 THE VIDEO WAS THE OPPORTUNITY
Ryder said he thinks of the video as an opportunity to teach his players, and now millions of other people who see him, about the family and the support that there should be among its members.
"My coaches 3-year-old daughter went into surgery and her favorite song was the baby shark song so as a team we all danced to it to show her for good luck! This is what it's about. Not the wins or losses but the lifelong relationships you make along the way."
"She has never missed a football game in high school since she was born. These are her older brothers," Ryder said. "This is about her and the children. I hope more people can learn that it's more than just football and victories and defeats, it's about forming a team and being a family," the coach concluded.
Little children can be such fighters, like this two-year-old cancer patient that refuses to give up even when the doctors proclaimed that they can no longer do anything to save the child leaving the parents no choice but to pull the plug.
Kerry Askin, Dylan's mother, shared that everyone in their family, near or far, came to say their goodbyes to her son. They also had him christened.
https://www.facebook.com/clicsargentuk/photos/a.439776639934.225484.37494374934/10156244537659935/?type=3&theater
A short while after, just as the doctors started taking Dylan off his life support, Kerry and her family witnessed something unexpected.