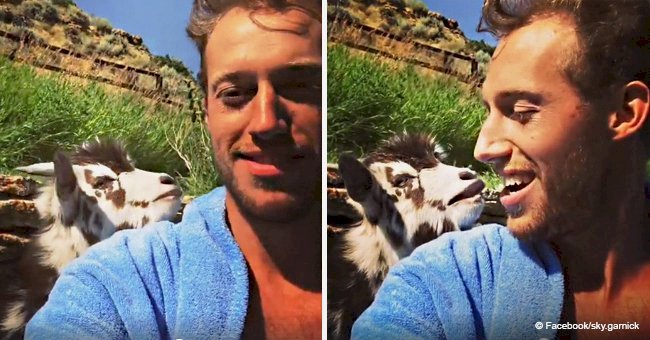 Viral video of guy arguing with sassy goat still makes people laugh

Ever been in an argument with your significant other? If you thought that was a crazy experience check out this guy's version with his own "bae," a goat.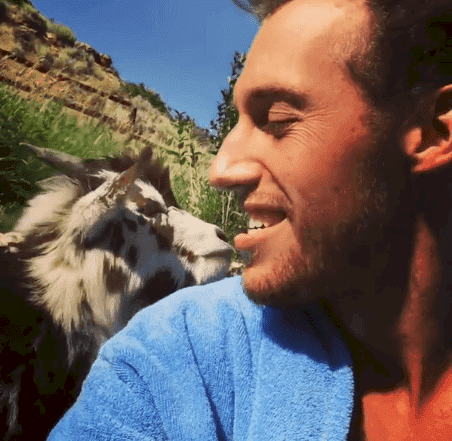 Facebook/Sky Garnick
What can be funnier than the sight of a goat fitting perfectly in bae's role and trying so hard to stress its point? Well, Sky Garnick and G-bae in this video have given us a reason to believe that goats are cute too. It may have been impossible to imagine a conversation between goats and men, but this footage has proof to the contrary.
We do not know how this conversation started, but Garnick has made his point known to G-bae: "No matter how many times you ask, I won't take the trash out!"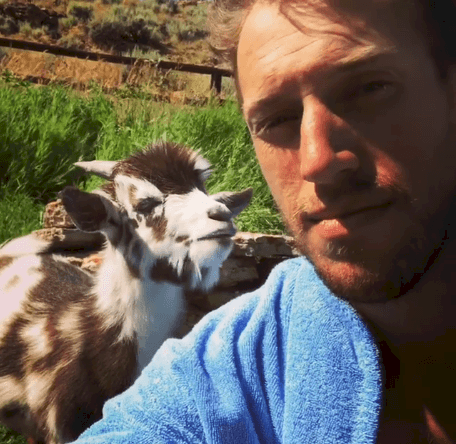 Facebook/Sky Garnick
Unfortunately, G-bae is not so understanding. We don't understand bleats, but its reaction and the snorts are enough for us to realize that Garnick has to take the trash out and maybe do the laundry too.
One viewer noted that:
"Goats can be sweet too, but the one in the video had a lot to say and I am not certain I want it translated to English."
It appears that Garnick and G-bae are the only ones that understand bleats (if that can be called a language) and aggressive snorts.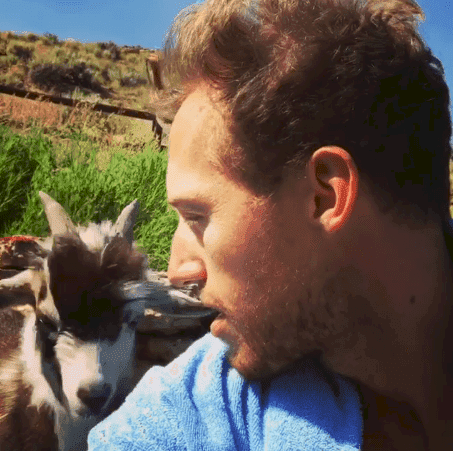 Facebook/Sky Garnick
Another viewer commented:
"Is this what you hear when I want something? Lol."
Apparently, this viewer thinks that G-bae acts like women would if they wanted something and can even be very persistent with their demands.
However, another viewer suggested that "perhaps, you'll want to sharpen your parenting skills." Oh well, Garnick may have to up his parenting game.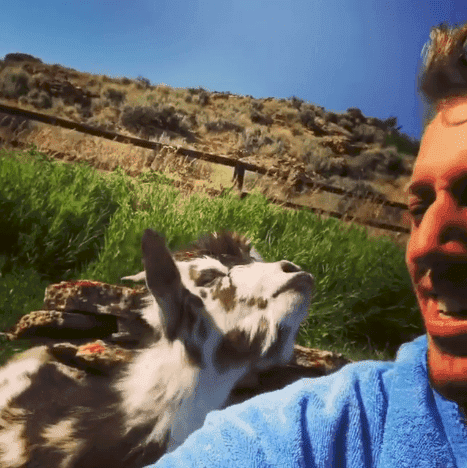 Facebook/Sky Garnick
Obviously, this argument is a battle of wills and goats aren't known for giving up easily on their cause, and our lady here is no different.
Eventually, Garnick tries to end the argument with a kiss, but the goat damns his affectionate display and responds with more spit and snorts. You definitely do not want to pick a fight with this goat.
The hilarious video was posted on August 6, 2018, and has long become a hit among social media users, with over eight million views.
BABY GOAT SHENANIGANS
Also in August 2018, a YouTube video was posted, showing several baby goats playing around a patient horse. They jumped on and skipped around the large animal, at some point even finding pleasure in seeing how quickly they can hop on to its back.
Luckily for them, the brown horse did not seem to mind and just stared into space as they continued with their shenanigans.
Please fill in your e-mail so we can share with you our top stories!