Horse hears its favorite song start and proves how easy line-dancing is
A viral video shows a horse dancing gracefully to one of the most famous country songs in history. Needless to say, the horse can definitely move.
With over a million views, the unnamed horse proved how charming it could be as many social media users gushed over how it made line dancing seem so easy in the video.
On the clip, as soon as the song started blaring on the speakers, the horse started doing the dance routine along with other human dancers.
When the crowd saw the horse dancing and in sync to its favorite song, they cheered and applauded in delight.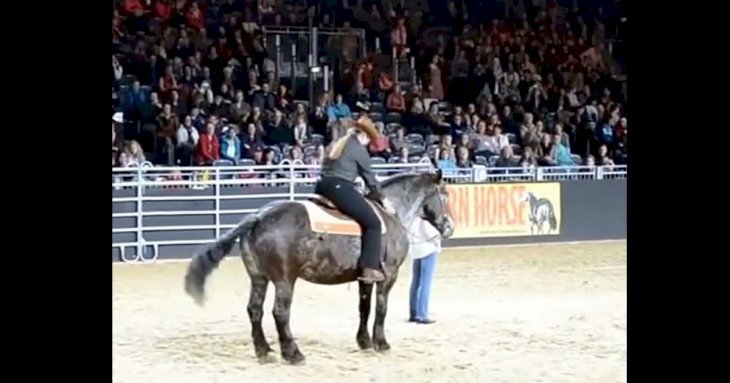 Source: YouTube/ Bagz.co.uk
Follow us on Twitter at
AmoMama USA
for more viral stories and videos.
The horse was dancing to the famous classic, "Achy Breaky Heart," by Billy Ray Cyrus.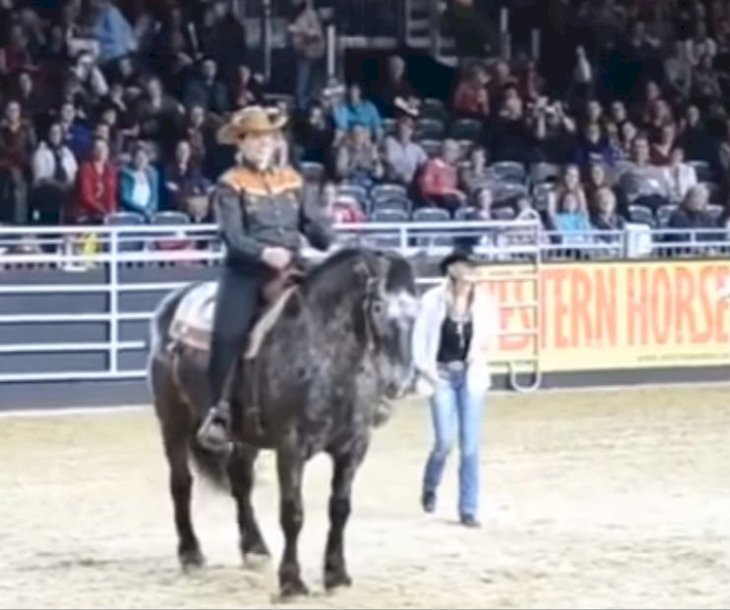 Source: YouTube/ Bagz.co.uk
While horses are said to be
against music
, this horse begs to differ. With every twist and steps done by the backup dancers, the horse proved that it could follow along as well.
At some points in the clip, the horse would even be on beat compared to the other dancers.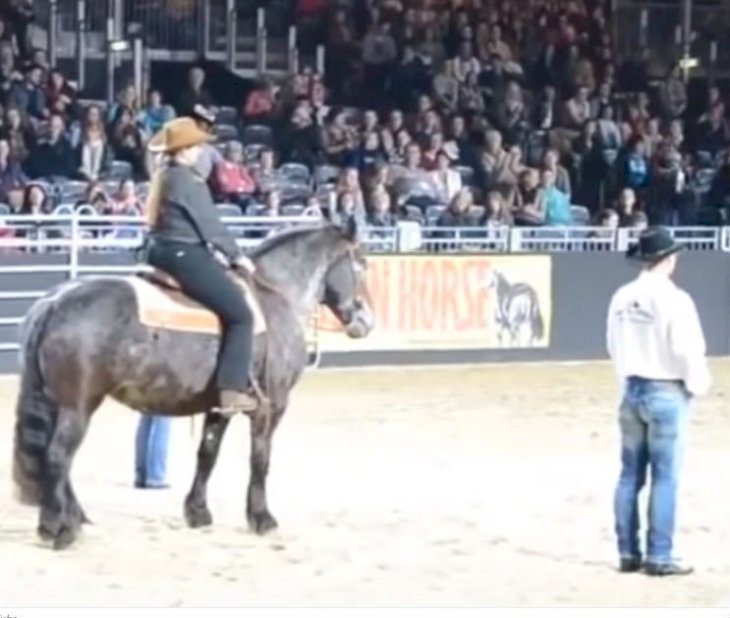 Source: YouTube/ Bagz.co.uk
Every time the chorus hits, the horse would be more excited urging the crowd to shower it with more cheers and applause.
The horse got so much attention that Cyrus himself shared the video on social media, according to the Animal Channel. The country singer said it was the "best thing ever!"

Source: YouTube/ Bagz.co.uk
It's no surprise that many viewers were awed by the horse's talent. It's not every day that one sees a large mammal that could go along with the beat of the music.
Meanwhile, in 2013, a dancing pony also became viral on YouTube with over a million hits in a matter of days.
The video is an advertisement for a mobile provider, and it shows Shetland pony sliding its hooves backward in what seemed like its version of Michael Jackson's classic moonwalk dance move.
Please fill in your e-mail so we can share with you our top stories!