Travis Scott's parents burst into tears as he gifts them a Porsche & Range Rover for Christmas
Travis Scott drives his parents to tears as he surprises them with two luxury vehicles as gifts. Their priceless reactions were caught on video.
2018 has been a pretty good year for Travis Scott. He welcomed his first child with Kylie Jenner and saw his Astroworld album hitting the peak of the Billboard 200 charts. His track "Sicko Mode" also took the number 1 spot – his first in his career.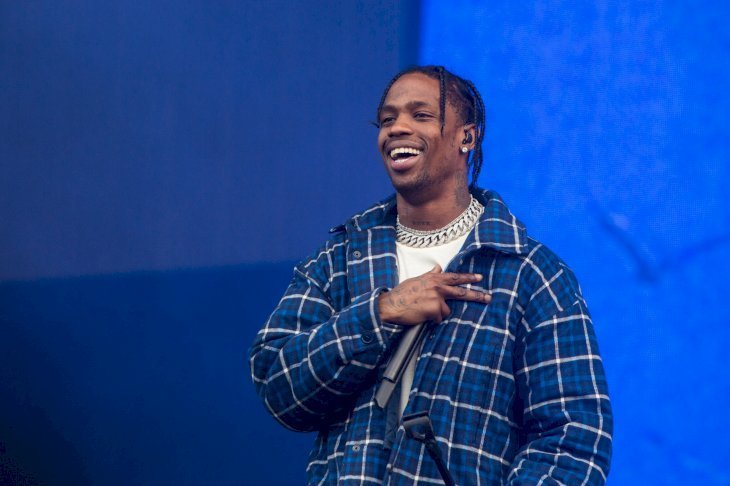 With all the blessings coming his way, there's only one way Travis knows to show his gratefulness – by paying it forward. And that's exactly what he did this Christmas when he honored his parents with two lavish gifts – a Porsche and a Range Rover. 
"Oh my God, I can't" was the reaction of Travis' father, who was in tears after receiving his son's gift. Travis documented the moment when he presented the keys to his father's brand new Porsche. 
Meanwhile, his mother was overwhelmed with her large gift – a Range Rover which she immediately tested. She sat behind the wheel with Travis' 10-month-old daughter Stormi. 
"Look at my new car, Stormi," she tells her grandchild who smiles to the camera in response. Travis exclaims, "Oh my mama!"
The clip that documented the tearful exchange of luxury gifts was shared by Travis' brother Josh on his Instagram story. Josh also received a Cartier bracelet from his brother. 
HIS PREVIOUS EXTRAVAGANT GIFT
This isn't the first time Travis wowed his parents during Christmas. Two years ago, he gifted them with a brand new house with a massive kitchen, a large arcade room, and an outdoor pool area. Their documented reactions were just as priceless as this year.  
CELEBRITIES WHO GIFTED THEIR LOVED ONES WITH A CAR THIS CHRISTMAS
More and more celebrities are going big with the gift giving this Christmas. Matt Barnes reportedly gave the mother of his child a new truck. Likewise, Rapper Rich the Kid bought his baby mama Tori Brixx a Mercedes Benz G-Wagon. 
Even gymnast Simone Biles caught on the trend when she gifted her mother Nellie Biles with a brand new Mercedes SUV. 
Clearly, love is in the air this Christmas and cars are becoming the ultimate gifts to show that love.