Recall Alert: Blood pressure drug recalled over cancer risk
The number of blood pressure medication on recall has been expanded, everyone currently on medication for their blood pressure should pay close attention.
Following initial recalls, more medications follow suit, but doctors warn against abruptly stopping medication due to fear that it may contain harmful substances.
A sudden stop in taking blood pressure medication is more dangerous than the to continue taking them. If you are not sure what blood pressure medication you are on, contact your doctor or pharmacist for assistance and more information.
While dozens of recalls involve generic blood pressure medication, not all are on recall, but the ones that are, all have three things in common:
Affected medication all contain the ingredient valsartan, losartan, and irbesartan.
Most recalls got produced by China's Zhejiang Huahai Pharmaceuticals and another producer in India that uses a similar manufacturing process.
Recalled tablets are at risk of being tainted chemical by-products thought to increase the risk of cancer.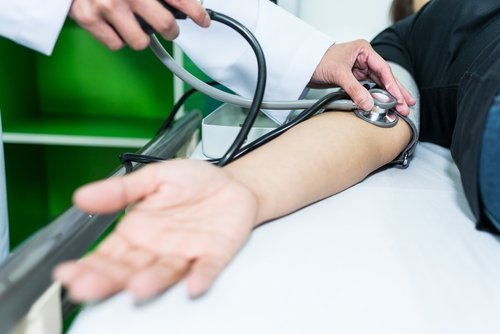 Prinston Pharmaceuticals recalled tablets containing irbesartan, and specifically listed both 300mg Irbesartan and 300/12.4mg Irbesartan and Hydrochlorothiazide tablets.
Torrent Pharmaceuticals expanded their recalls of losartan over concerns that it contains a carcinogen N-nitrosodiethylamine (NDEA). The expanded recall includes six lots of losartan potassium and hydrochlorothiazide tablets
Recalls are linked to two international factories which produce the drug's active ingredients, and the FDA is currently investigating, as all recalls contain either NDEA or N-Nitrosodimenthylamine (NDMA).
For a full list of recalls, you can visit the FDA Website, or follow the links below:
A recall regarding food also got released, as Perdue Farms announced recalling over 68,000 pounds of chicken nuggets. The product is believed to be contaminated with wood, and after the company received three complaints about wood in the nuggets, they issue the recall.
The gluten-free Organics Breaded Chicken Breast Nuggets got produced on October 25 and sold in stores nationwide. The UPC bar code is 72745-80656 with an establishment number of P-33944.
While it would be an unwelcome surprise to find wood in your chicken nuggets, finding unknown substances in your burger would be even more unacceptable. On December 6, an 11-year-old girl found a strange looking tablet in her 4-year-old brother's burger when she unwrapped it for him.
The family had passed through the Sonic Drive-In in Texas, but when the girl asked her parents whether the tablet was candy, they took one look and went straight to the police. Testing of the pill by Taylor police found it to be MDMA.
Police officers went to the Drive-In, an after a search arrested Jose Molina, 22, Jonathan Roberson, 35, and the manager Tanisha Dancer, 30. All three arrested individuals worked for Sonic Drive-In, an got arrested and a range of charges.
Sonic employees arrested after ecstasy pill found in boy's meal https://t.co/4fAQiy0XFE pic.twitter.com/rzJANjnjJ7

— ThePoliceReporter.com (@ArrestsMugshots) December 8, 2018