Shaquille O'Neal shares the joke he told his son before the 18-year-old had heart surgery
In his effort to comfort his son before surgery, Shaquille O' Neal relied on his sense of humor to calm him down. The joke he cracked did the trick. 
Shaquille O'Neal may be tough on the hardcourt but he's quite a funny guy when he's not keeping his opponents from shooting hoops. In fact, it's his knack for making jokes that seemed to comfort his son Shareef O'Neal who went through a life-saving heart surgery recently.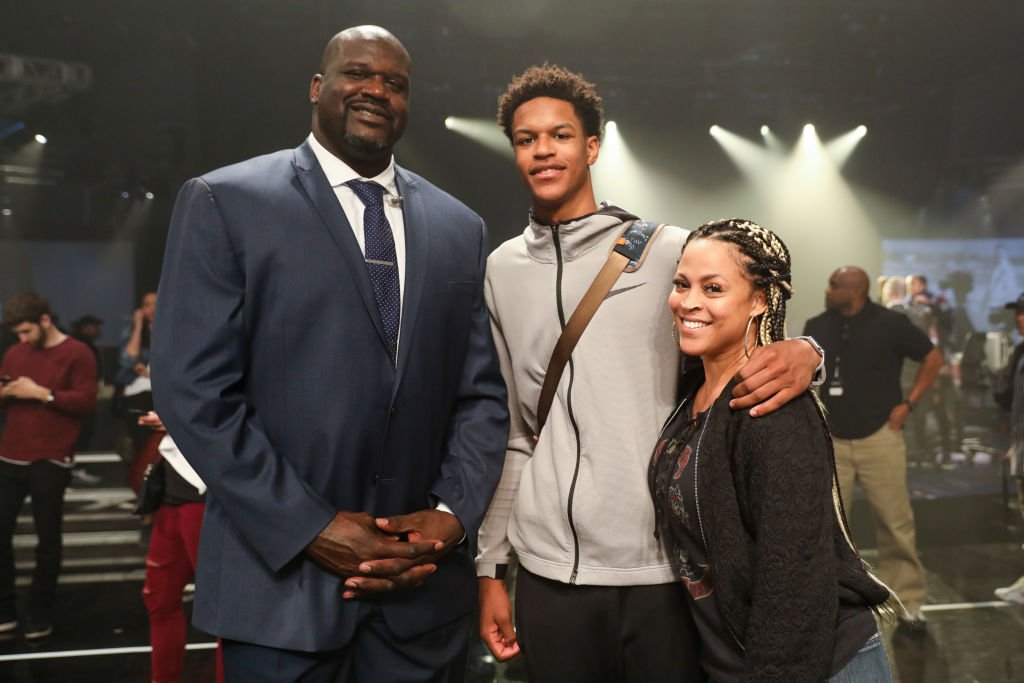 O'Neal opened up on the "Dan Patrick Show" about how he eased his nervous son who was about to be wheeled into the operating room. Shareef was diagnosed with a heart condition in September and the surgery he was having was going to repair it and allow him to live a long and normal life.
Shaquille described his son as "very scared" moments before his operation. And as a father who wanted to do his best to calm his son, he used a tactic that worked for him. 
"You know, I always said to myself it's stories that get me to calm down and get me to the next level."
It was at this point that he shared the joke he told his son that did the trick. 
"So right before the surgery, he was scared and he had a little tear in his eye."
"I told him he should be. But when you go in that room, you're gonna meet a young lady named 'Ana Sthesia' and you won't remember anything!"
The joke was funny but it was true. Shareef woke up without a memory of what happened in the operating room. He was also grateful when he tweeted a photo of him on his hospital bed after.  
"I made it, thank you for all the love and support! I really appreciate all your thoughts and prayers, that's what helped me through this surgery. I'm on the road to recovery, and I'll be back soon… better than ever."
Shareef sat out his freshman year as a member of the UCLA men's basketball team in order to focus on his treatment. Now that he's on the road to recovery, he "can't wait" to be back on the hardcourt. He said this much when he shared a photo of him in his UCLA jerseys and holding a basketball post-surgery.
It's just a matter of time before the 6'9" 4-star prospect shows what he's all about as he plays for his university next season.