Meghan Markle says Prince Harry will be 'best dad' amid rumors about family drama with own father
Despite persistent rumors about her father's less-than-stellar attitude and ensuing family drama, Meghan Markle, the Duchess of Sussex, is convinced that her husband, Prince Harry, will be the "best dad."
The Duke and Duchess of Sussex stepped out in London on Thursday for the Endeavour Fund Awards where Meghan expressed her faith in Harry's parenting ability.
The Awards is an initiative created to honor wounded and sick military veterans who continue to challenge themselves with sports and adventure.
While at a pre-ceremony party, Harry joked with one invitee saying: "There's a heavy baby in here," reports PEOPLE.
Meghan, cradling her baby bump with a hand, was also heard telling another guest:
"He's going to be the best dad."
STEPPING OUT IN STYLE
The Royals looked very much at ease as they arrived hand-in-hand at Draper's Hall in London's financial district for the event.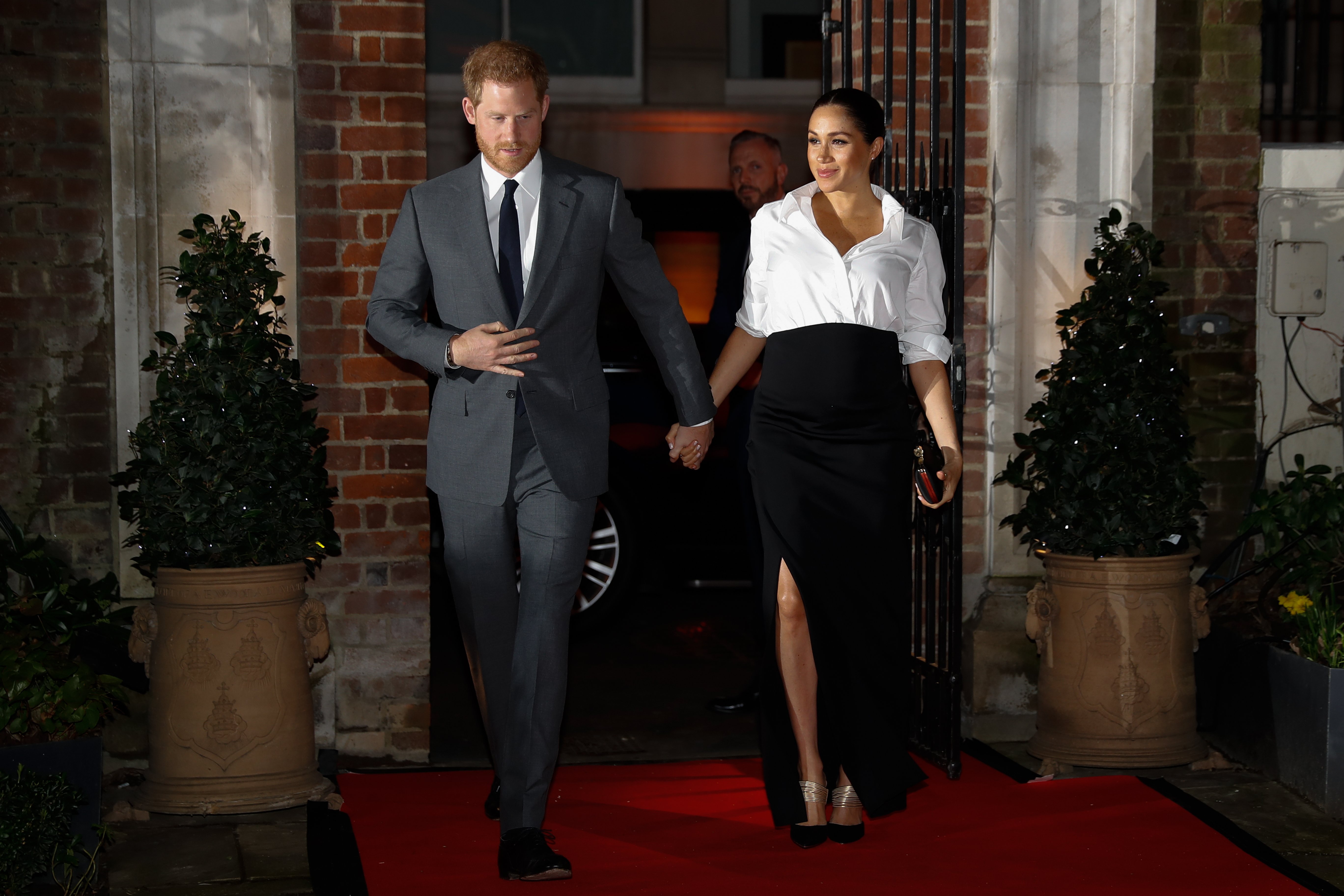 Harry, 34, was dashing in a grey suit and black shoes. Meghan, meanwhile, oozed unmistakable pregnancy glow in a white shirt rolled up at the sleeves and a black skirt with a side slit, all from Givenchy, her wedding dress designer.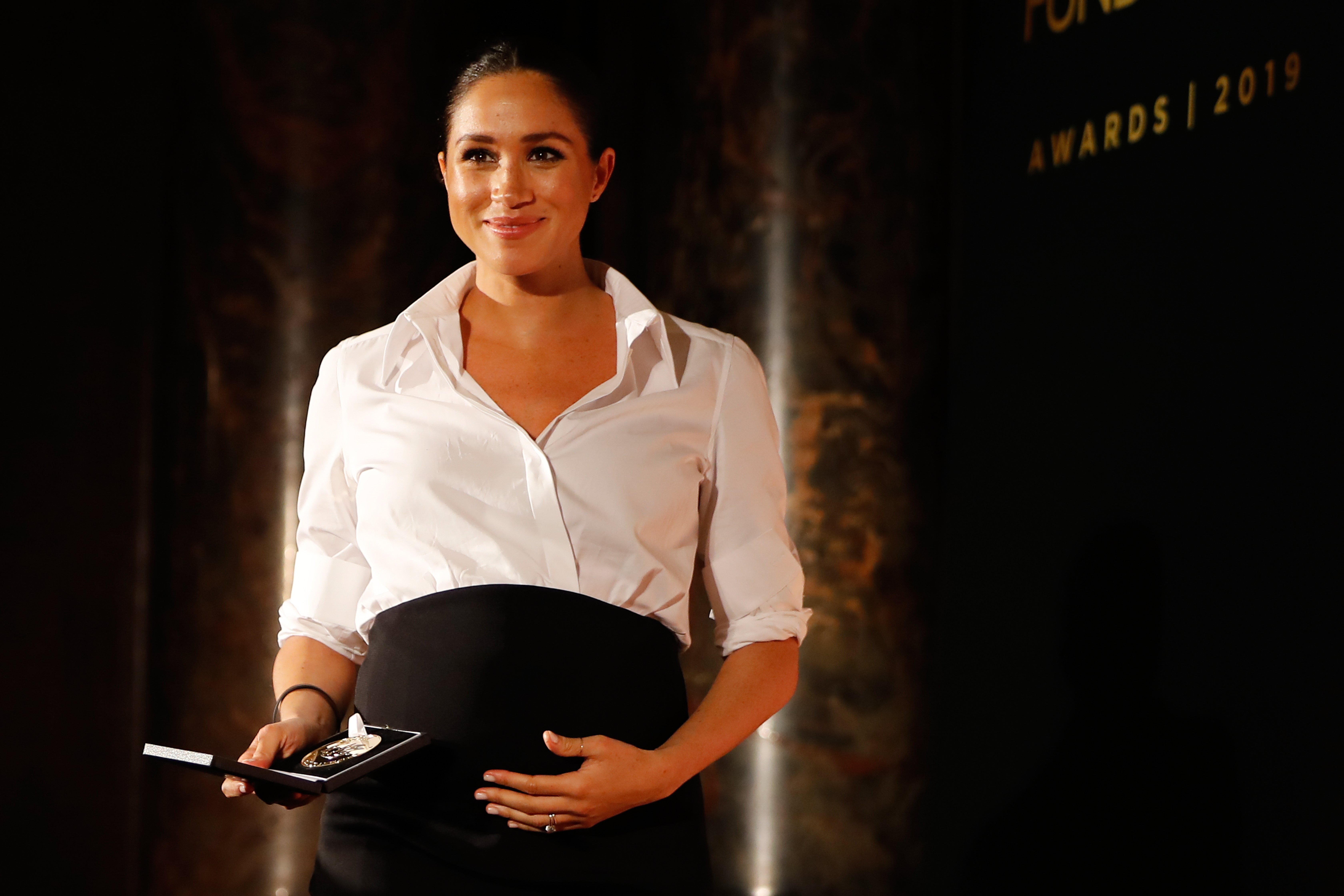 The Duchess accessorized with a black clutch, also from Givenchy, and black Aquazzura Rendez Vous 105 Suede Pumps. Her hair was pulled back in a neat bun to complete the classy look.
FAMILY DRAMA & ITS EFFECTS
Meghan and Harry's outing comes on the heels of a People Magazine article in which five "close friends" of the Duchess speak out for the first time about the "emotional trauma" she has experienced, no thanks to her tumultuous relationship with her father, Thomas Markle.
One of the friends noted how Meghan had always supported her father, even when he betrayed her by staging and selling paparazzi photos.
She reportedly wrote him an emotional letter after her wedding, which he wasn't invited to, but Thomas replied by asking for a photo-op with Meghan.
The friends, who preferred to remain anonymous, worried that all the family drama could take its toll on the health of Meghan and her unborn child.
"We worry about what this is doing to her and the baby," said a pal who also happens to be Meghan's former co-star. "It's wrong to put anyone under this level of emotional trauma, let alone when they're pregnant."
REACTION FROM MEGHAN'S SISTER 
Meanwhile, Meghan's controversial half-sister, Samantha Markle, wasted no time slamming the People Magazine report.
According to Inside Edition, she tweeted:
"#PeopleMagazine this article is total [expletive] there are plenty of text messages and receipts to prove otherwise."
NEGATIVE SPECULATIONS
Meghan, an American and a former actress, has also been the subject of several negative headlines, something her friends describe as "global bullying." There are reports of her being at odds with the royal staff and her sister-in-law, Kate Middleton.
Recently, Meghan was also pinpointed as the cause of a rift between her husband, Prince Harry, and his brother, Prince William, the Duke of Cambridge.
Harry reportedly took offense after his older brother tried to make sure he was not rushing into things with Meghan and the siblings' relationship has not been the same ever since.
Neither Meghan nor Harry have addressed these speculations, but it's safe to say the Royal couple is more concerned with getting ready to welcome their first child this spring.