IT'S OFFICIAL: Donald Trump declares national emergency to build a border wall
President Donald Trump has just declared a national emergency in order to build the border wall and already the big move will face obstruction in the form of legal action.
The president held a press conference in the Rose Garden of the White House around midday on Friday. As previously warned, Trump announced that the country will soon be in a state of emergency.
He reportedly said: 
"I'm going to be signing a national emergency. It's been signed many times before. They say walls don't work. Walls work 100 percent of the time."
While answering questions, Trump continuously gave reasons for the move. As he has been doing, he cited violence stemming from illegal immigrants crossing the southern border.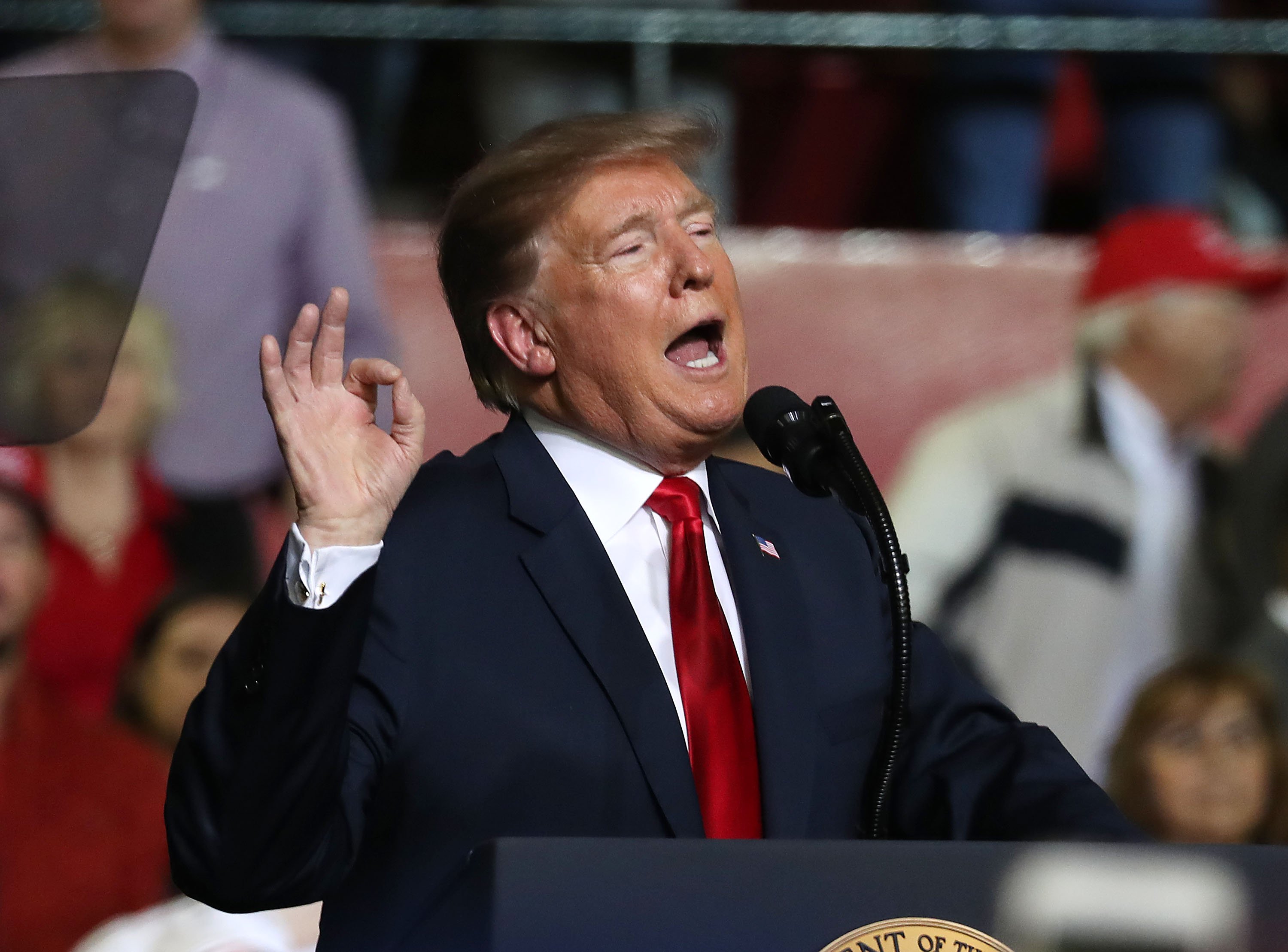 Some journalists contested his statistics, but Trump insisted that he got his "numbers" from Homeland security and they were "disastrous." As a result, he is bypassing Congress and will attain funding for the wall. 
Concurrently, Trump will sign the border security agreement that Congress prepared earlier this week. This bipartisan deal will allow for $1.4 billion to be allotted to new fencing along the border and improved security measures. 
According to Business Insider, the Trump administration will also be provided with around $2.5 billion from a drug interdiction program of the Defense Department, $3.5 billion from the military construction budget and $600 million from the Treasury forfeiture fund.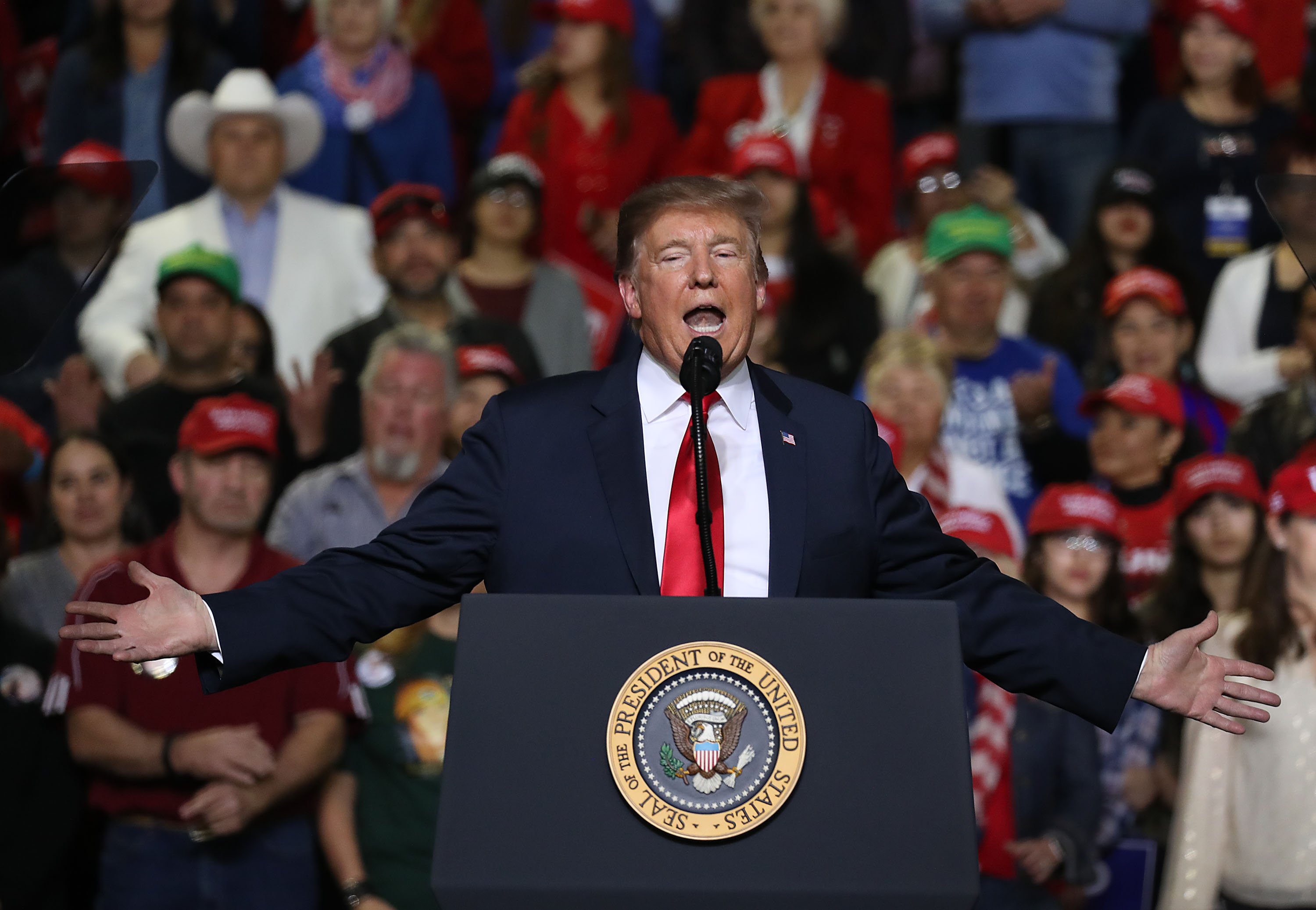 It may not be as easy as Trump hopes, however, since the courts are expected to contest the national emergency. Even Republics are hesitant about the move. Senator John Cornyn of Texas described it as "a dangerous step." 
Representative Mac Thornberry of the House Armed Services Committee also claimed he discouraged Trump: 
"[I told him] not to divert significant Department of Defense funding for border security. Doing so would have detrimental consequences for our troops as military infrastructure was one of the accounts most deprived during the Obama-era defense cuts."
Elizabeth Goitein, co-director of the Brennan Center's Liberty & National Security Program, called it a "grotesque abuse of power."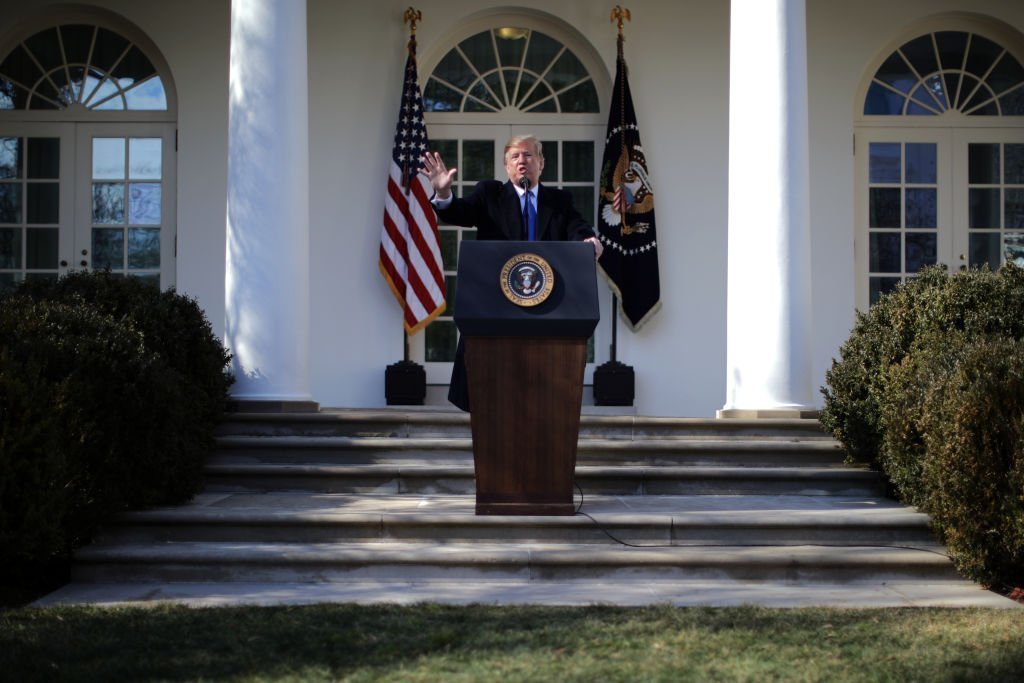 She explained: 
"Emergency powers are for emergencies, not for circumventing the will of Congress on questions of policy."
In contrast, White House Acting Chief of Staf Mick Mulvaney appeared to justify Trump's decision: 
"There's been some concern in the media about whether or not this creates a dangerous precedent. It actually creates zero precedent. This is authority given to the president in the law already. It's not as if he just didn't get what he wanted so he's waving a magic wand and taking a bunch of money."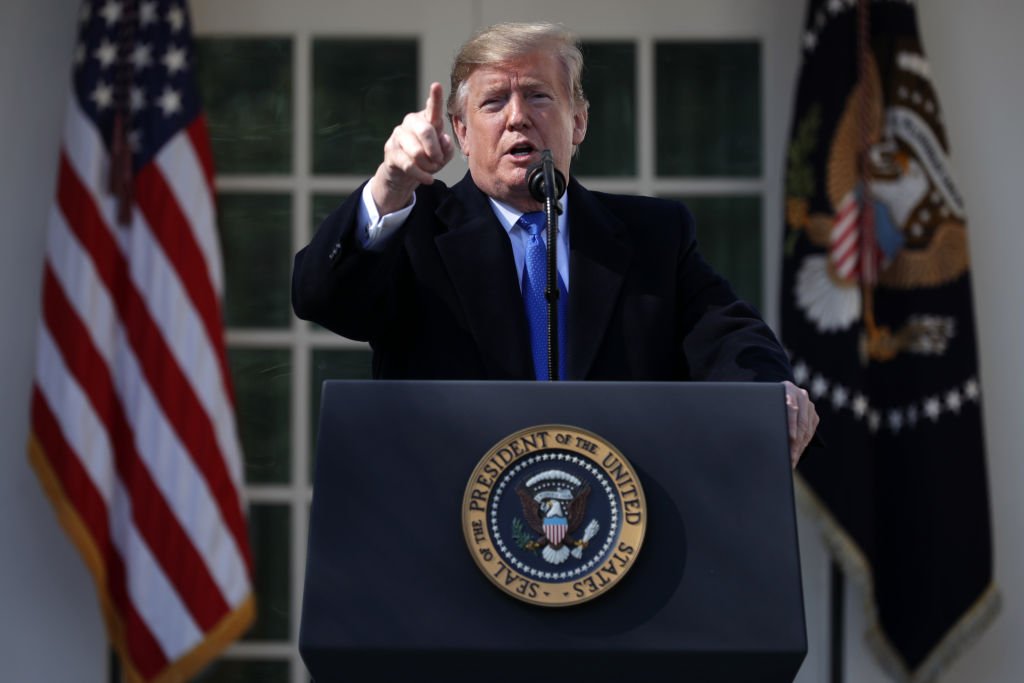 Although it may take some time to implement, it might be difficult to avoid Trump's national emergency altogether. The National Emergency Act of 1976 gives no clear-cut criteria for what a "national emergency" is. 
This ambiguity could prevent them from overturning the decision. Yet what they could try to do is restrict the period of time that the country remains in that state. 
Earlier this week, Trump gave very little indication that he would go through with the "national emergency." Even when he stated that he was "extremely unhappy" with the border deal, he did not say what he would do. 
....Will be getting almost $23 BILLION for Border Security. Regardless of Wall money, it is being built as we speak!

— Donald J. Trump (@realDonaldTrump) February 12, 2019
Rather, at the time the president vaguely asserted that $23 billion will be sourced for border security via Twitter. On Monday, he took the stage of the El Paso County Coliseum in El Paso, Texas and said that the wall would be built "anyway."