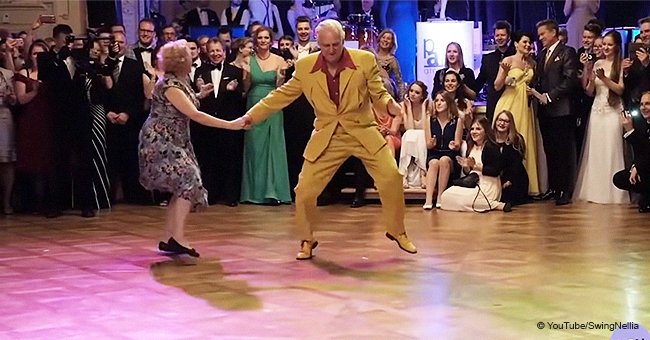 Senior couple bring the house down with outstanding boogie-woogie dance
A senior couple recently showed the world that age is no hindrance when it comes to having a good time and living life to the fullest.
Their dance performance set the internet alight as they showcased their vintage moves while celebrating the anniversary of one of Europe's great dance schools.
The married couple, Dietmar and Nellia Ehrentraut from Germany are approaching their 50th wedding anniversary.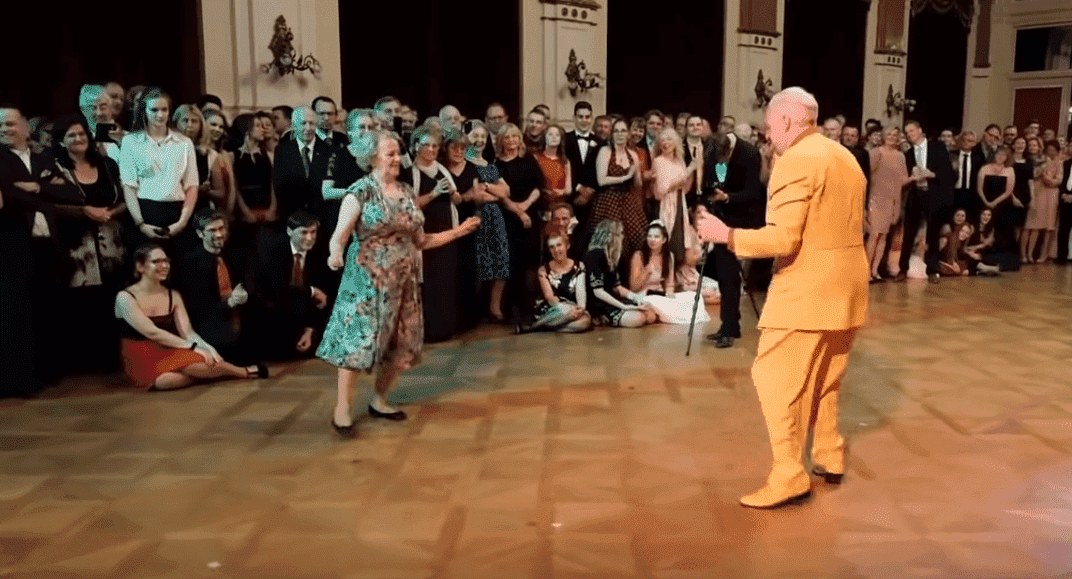 Impressing the crowd: Image credit: YouTube/SwingNellia
The two have been dancing professionally for 30 years and are former Austrian and German national dance champions.
The couple's now-famous performance happened at a gala in aid of the Horn Dance School in Linz Austria earlier this year.
The school has been in operation for 111 years, teaching novices and experienced dancers everything from the traditional Waltz to the Rumba and the Samba.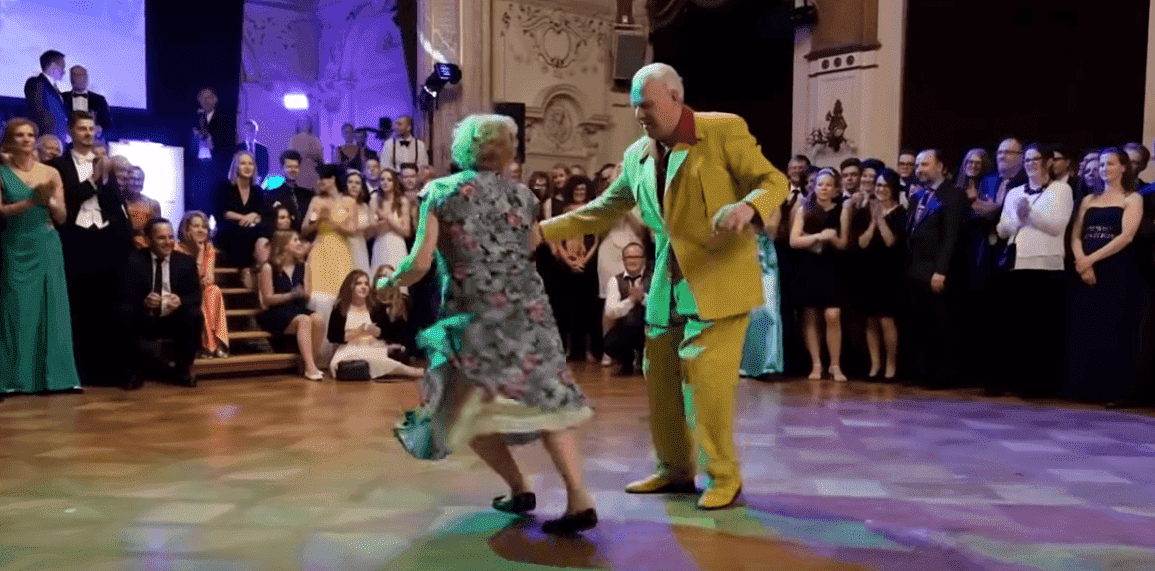 Showing off their impressive moods. Image credit: YouTube/SwingNellia
The Ehrentraut's certainly stopped everyone in their tracks as they performed a boogie-woogie dance to the song "Down the Road Apiece."
The former National Champions specialty dances are the 1940s and 1950s classics the Lindy Hop and the Jitterbug.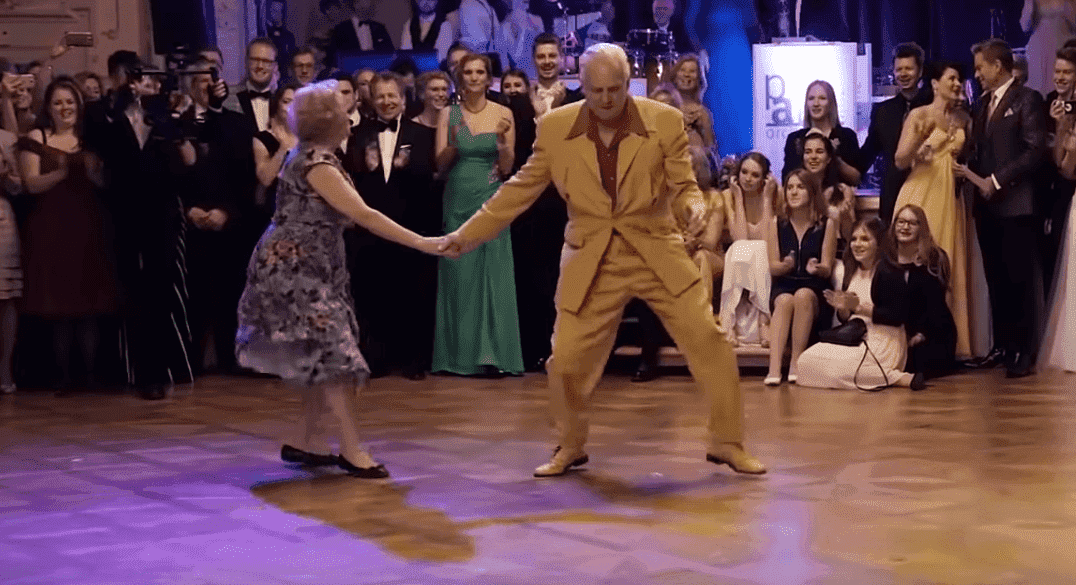 And the crowd goes wild. Image credit: YouTube/SwingNellia
Whether the fleet-footed lovebirds are dancing because they've managed to stay young at heart or if dancing has kept them young, we'll never know.
Though looking at the two of them move and enjoying each other despite their age, they put many people half their age to shame.
Perhaps the secret to eternal youth lies on the dance floor.
The video has nearly 2 million views on YouTube and hopefully it'll inspire a few of those millions to go out and try and take a few steps in the Ehrentraut's very skilled footsteps.
In a similar vein, a father-and-son dancing team is taking the world by storm. Not only are they inspiring dads to spend time with their children, but teaching sons to break out of the mold.
The clip shows the two dressed in blue princess outfits while dancing around the lounge. The proud father wrote in the caption: "Mom is gone, no stress."
The video soon went viral and accumulated more than 88 million views on Facebook. Read more about it here.
Please fill in your e-mail so we can share with you our top stories!