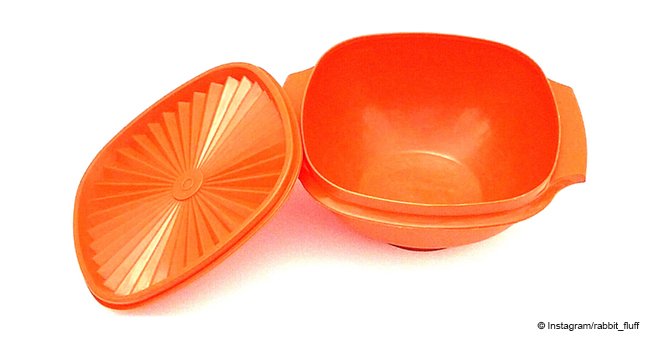 Vintage Tupperware may be worth a lot more money than what you paid for it
Once a huge flop product and then a trending party instrument, a classic Tupperware today may be worth a lot more than what it initially cost.
According to Dusty Old Thing, different types of vintage Tupperware are bought at a good amount of money in modern times. This may be because of the increasing popularity of Tupperware for holding Tupperware parties.
The source identified 1946 vintage Wonderlier Bowls as one of the highest selling Tupperware in the present times. It wrote that the unused vintage sets of these bowls can sell for anywhere between $45-60.
Similarly, Millionaire Collections is another range of Tupperware that are selling at amazing prices. These durable cups can be sold for up to $45.
1961 vintage Carousel Caddy is another expensive piece of Tupperware. Used as a major means of transporting the Tupperware from room to room, Carousel Caddy today sells at $50.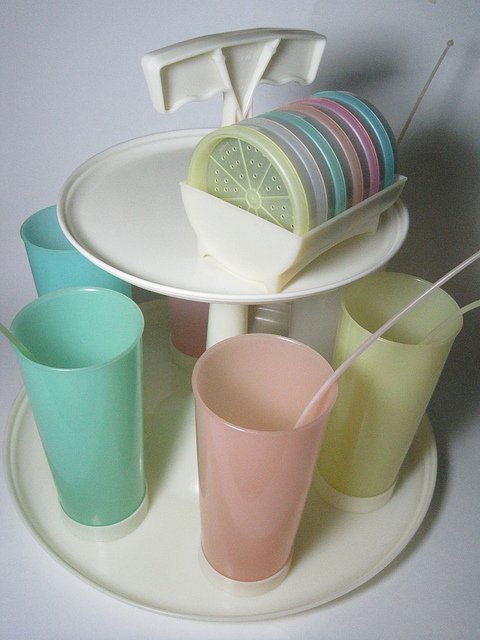 A set of Carousel Caddy Tupperware line. | Source: Flickr
Introduced in the 1960's, Servalier Astro Bowls are another range of Tupperware that featured an air-tight seal and several vibrant colors. A set of four of such bowls today sell for around $15 to $20.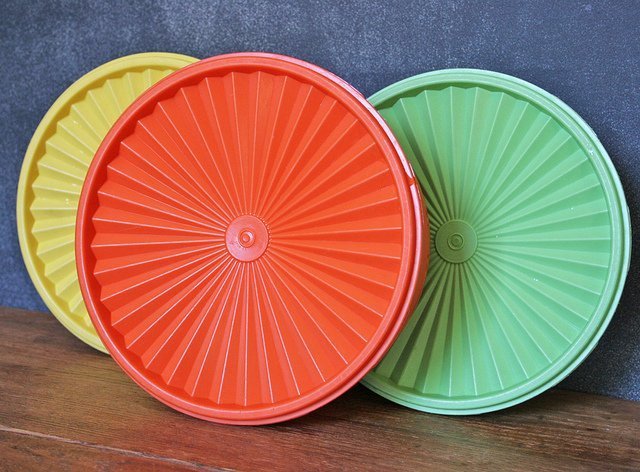 A set of air-tight lids of Servalier Astro Bowls line of Tupperware. | Source: Flickr
Cake Taker is another series of Tupperware, which can sell for up to $25. It was introduced during the 70's based on the successful Pie Taker series from the 50's. As the name itself suggests, it was used to carry the cakes into different parties and events.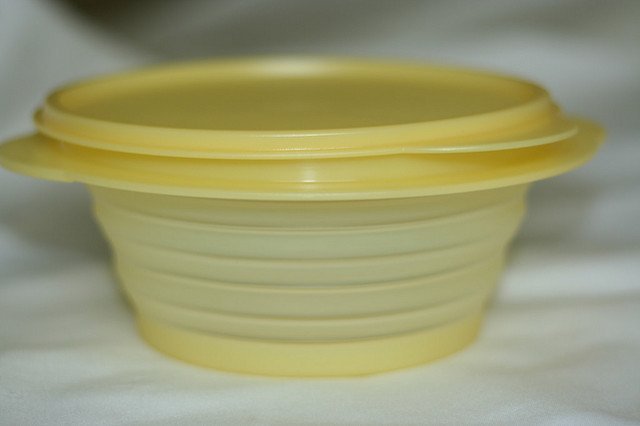 A piece of Tupperware product. | Source: Flickr
Similarly, a line of Tupperware called the FlatOut also sells as high as $25. These kinds of Tupperware were flattened out so that it would consume less space in the kitchen.
Meanwhile, Today spoke with the owner of Peony Lane Designs in Minnesota, Stacy Verdick Case, who revealed that most of her items sell for between $4 to $20.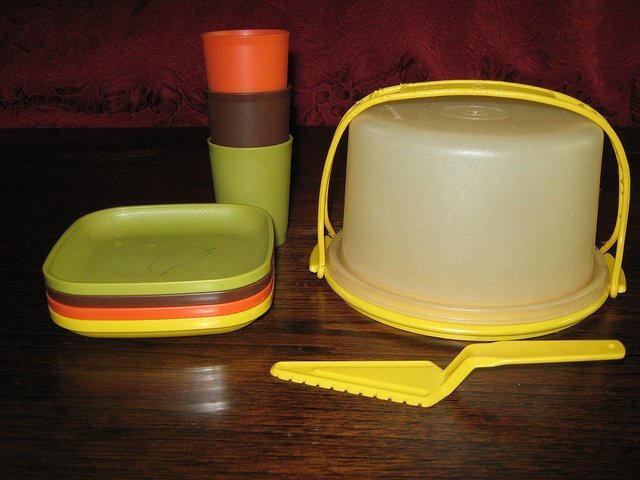 A set of Tupperware. | Source: Flickr
Case also suggested anyone interested to scour garage sales, where even the best vintage piece can be gained for a low price of around 50 cents.
Please fill in your e-mail so we can share with you our top stories!