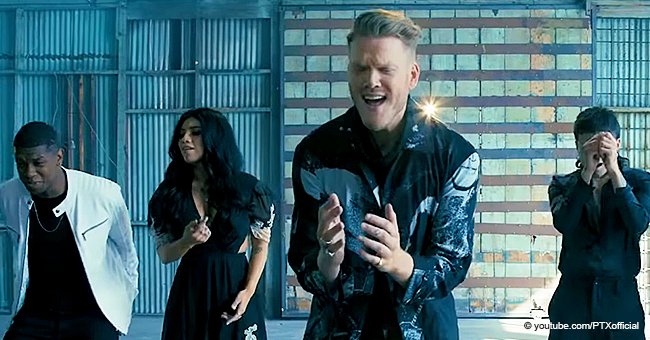 Pentatonix stuns fans with magnificent performance of 'The Sound of Silence'

The American a cappella group Pentatronix recently released their rendition of the Simon & Garfunkel hit "Sounds of Silence," and it's bound to give you goosebumps.
The group first became known when they won the third season of the NBC singing contest, "The Sing-Off" in 2011. They stand out as an a cappella group, with Kirstin Maldonado as the only female member of the group while the other four consists of Mitch Grassi Scott Hoying, Kevin Olusola, and Matt Sallee.
The Grammy-winning quintet developed a signature five-part harmony style and can combine percussion, beatboxing, basslines and riffing in their melodies without compromise to the quality and sound of their singing voices.
On February 15 Pentatonix released their cover of "Sounds of Silence" which surpasses any expectation one could have about their performance.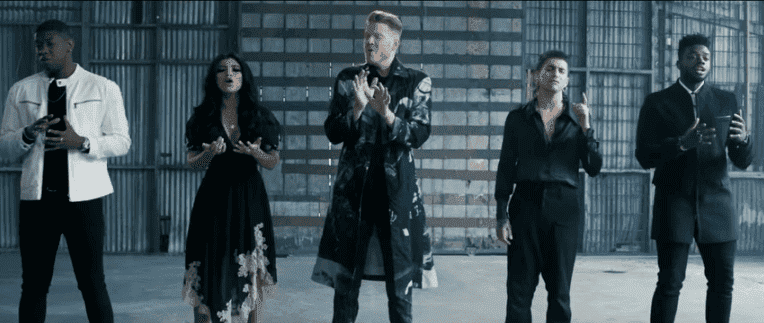 Pentatonix perform "Sounds of Silence." | Photo: YouTube/ PTXofficial
Originally written as a duet, the quintet masterfully flowed with the song as they traded lead vocals during the quiet start of the song. Their harmonies slowly built up to the final verse where the haunting melody gave a unique sound to the song.
The a cappella group is looking forward to their world tour set to kick off in Oakland, California on May 11. Following an extensive 45 stops throughout North America, Pentatronix will hop across the waters for the rest of their world tour.
The talented quintet also gained fame for their unforgettable renditions of modern songs and Christmas classics, but "Sounds of Silence" may be their best song to date. Perhaps they will sing the song during their world tour, which you can already buy tickets for, as they just went on sale.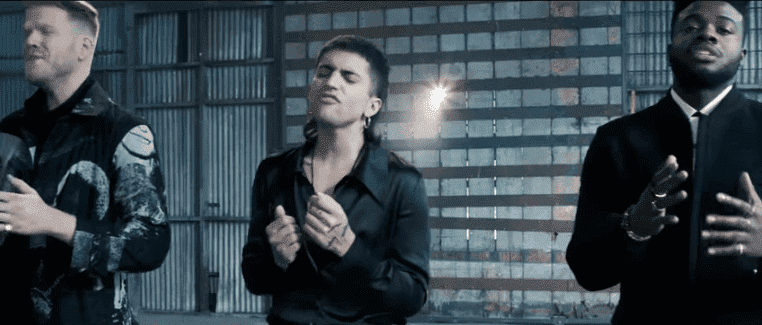 Pentatonix perform "Sounds of Silence." | Photo: YouTube/ PTXofficial
Bass vocalist Matt Sallee is the newest member of the group and proved himself to be a great fit as his unique voice blends perfectly with the rest of the quintet.
Kirstin as the only female in Pentatonix, balance out the baritone, tenor, and bass tones with her unique mezzo-soprano voice. Their rendition of "Sounds of Silence" showcase their individual sounds along with their exceptional harmonies.
After watching their haunting rendition of the song, there will be no doubt in anyone's mind why Pentatonix consistently remains big names in the music industry.
One thing group member Scott said they get asked about often, is that they use no instruments. Often surprised, especially after seeing one of their performances many are surprised that they actually are a cappella, as Scott assured fans:
"We've always had people say stuff like that. They'll comment on our videos, and they'll be like, 'He's using a sampler outside of the frame.'…I promise you; it is all a cappella. We do add stomping and clapping, but I mean, that's the closest thing to an instrument. Definitely, we don't use anything [else]."
The way Pentatonix can move people through their unique sound stood out, even more, when they delivered a soulful rendition of "Hallelujah" along with an amazingly talented autistic 11-year-old girl, Kaylee Rogers.
Please fill in your e-mail so we can share with you our top stories!