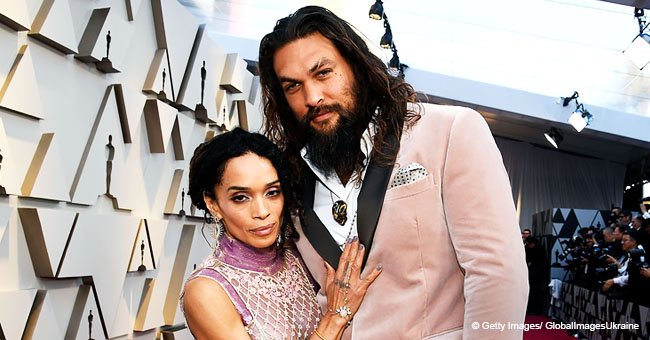 Lisa Bonet Cringes When Ashley Graham Requests Jason Momoa to Dance on Oscars Red Carpet
The Oscars were filled with glamorous dresses, tearful speeches and lots of flashes, but one red carpet moment let fans cringing for its awkwardness. It happened while Ashley Graham interviewed Jason Momoa and his wife Lisa Bonet, as the plus size model made an out-of-place request to the "Aquaman" star.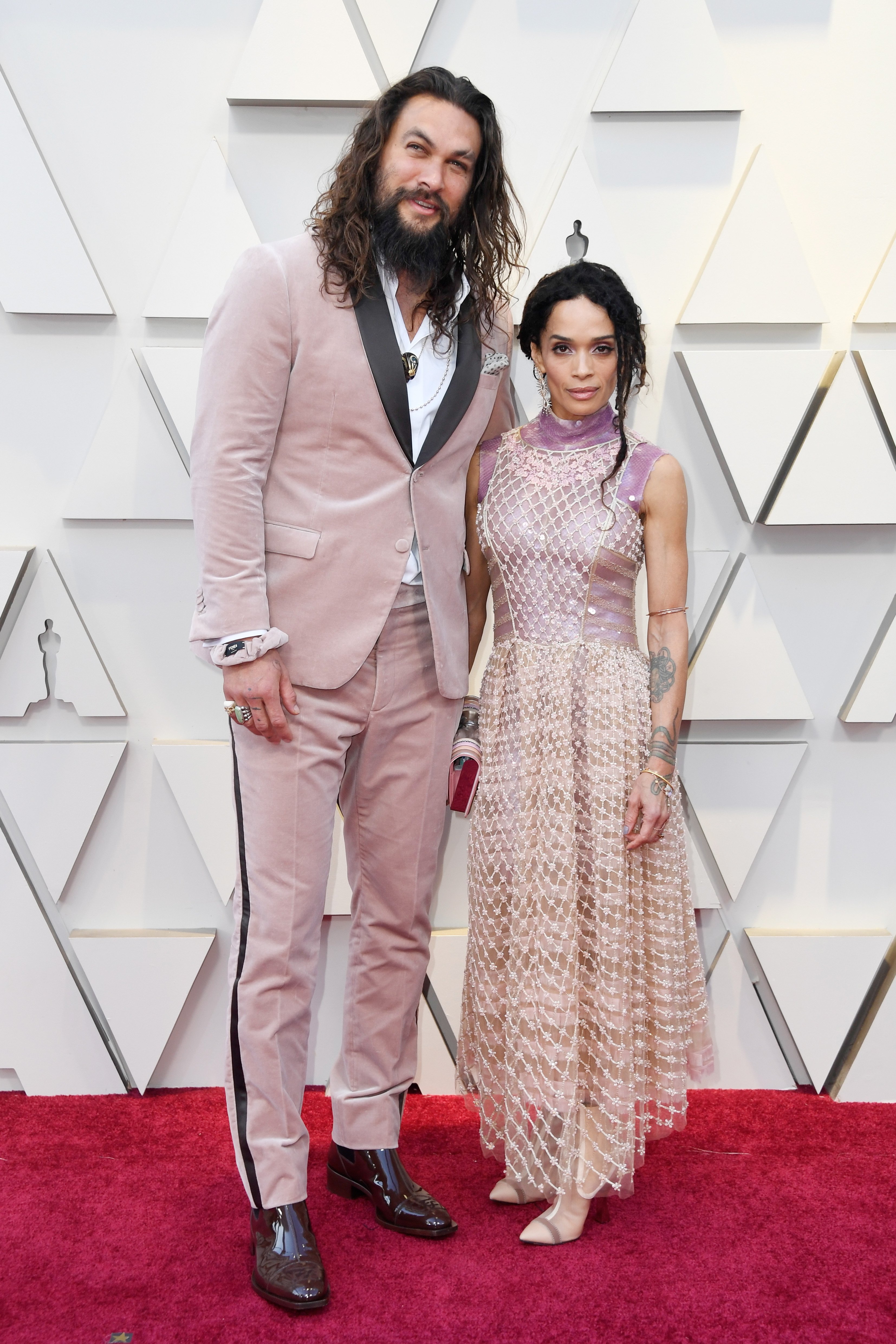 Lisa Bonet and Jason Momoa attend the 2019 Academy Awards. | Photo: GettyImages/Global Images of Ukraine
Although the Academy Awards are known for their firm tone and overall glamour atmosphere, in comparison to other awards, sometimes things can get a bit out of hand at the red carpet when an interviewer forgets there are a time and place for everything.
That's precisely what happened to Ashley Graham as she interviewed Lisa Bone and Jason Momoa for ABC. The interview started smoothly, with Graham asking if the couple was having a good time, to which Bonet replied a non-committal: "a lovely time."
Then, an over-enthusiastic Graham proceeded to ask if the stars were color coordinating on purpose, to which Lisa diverted the question and instead mentioned they were wearing outfits from the late Karl Lagerfeld, specifying that the designer made Momoa's suit especially for him.
Bonet, known for being serious and protective of her family, was not enjoying Graham's interview style, so, when the model asked Momoa to perform "at least one move" from the Haka, Bonet had enough.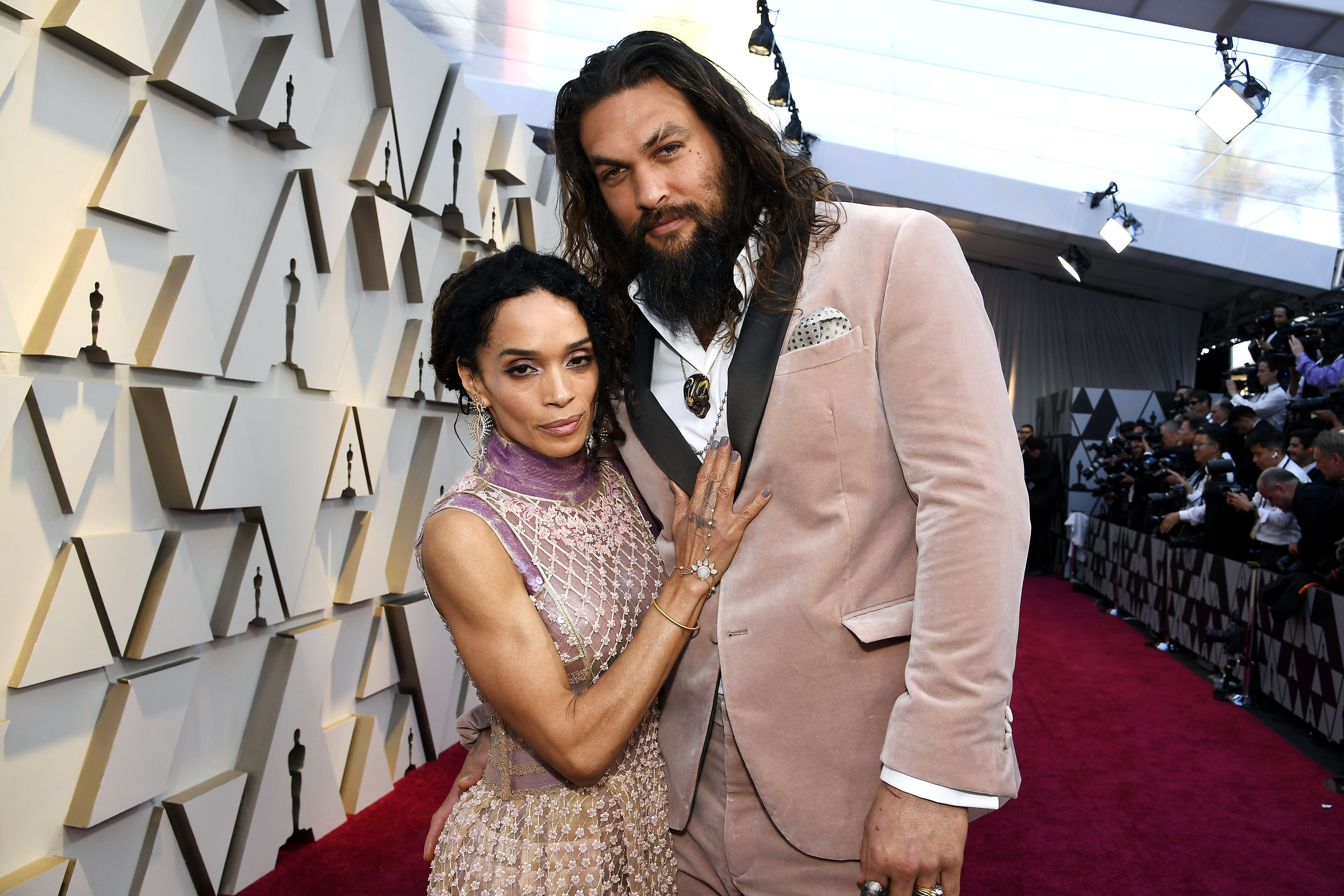 Jason Momoa and Lisa Bonet attend the 2019 Academy Awards. | Photo: GettyImages/Global Images of Ukraine
The Haka is a ceremonial dance from the Māori culture, which is usually performed on special occasions such as preparing for battle, welcoming distinguished guests, or acknowledge great achievements, events or funerals.
A few months ago, Momoa made a performance of the dance at the premiere of "Aquaman" as a way of celebrating New Zealand and the culture that was referred to in the DC movie. Graham was apparently hoping to get some moves from the actor but failed to realize how out of place her request was.
As one fan said on Twitter, the Haka is "part of a culture, not a party trick."
Momoa looked to his wife for direction before reacting at Graham's request, and the "Cosby Show" star politely refused Graham, grabbing her husband's arm firmly and mumbling something along the lines of "that's been made."
However, Jason, always the sweetheart, proceeded to stick his tongue out as Graham imitated him, not letting the model flat-out so bad.
People's reactions to the exchange filed social media, with most agreeing Graham was inappropriate, and Bonet was a class act for her response.
On a brighter note, Momoa also reacted to the story of a girl scout putting his image on her samosas cookie boxes as a marketing strategy. He was delighted.
"I love Girl Scout cookies; I was waiting to get some free ones. I'd love some," he said.
"I want the shortbread -- and then you put those in the freezer and that's the best way."
When asked if he doesn't want his own cookies, the star replied "Yeah, I just want my shortbread cookies!" while Bonet joked, "I think he just wants his cut."
Please fill in your e-mail so we can share with you our top stories!