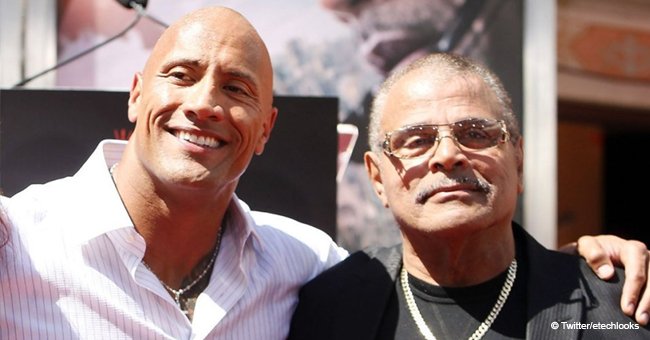 Dwayne Johnson Presented a New House to His Father Who Was 'Kicked out of His House' at 13
The Rock shares an emotional message as he buys his dad, Rocky Johnson, a new house. The post came up soon after he got off the phone with his beloved father.
Dwayne "The Rock" Johnson, who had just released a new movie titled " Fighting With My Family," is doing great things for his family unlike the movie title suggests.
Dwayne Johnson has just bought his father, Rocky a new home and he revealed how good it felt to do so.The wrestler turned actor shared this great news with the world in an Instagram post.
In the Instagram footage which was shot in his car just after he got off the phone with Rocky, The Rock shared that he and his pops had a great conversation. The kind every father looks forward to having with their sons.
"...so about two, three weeks ago I called my dad and I said, 'Look, you're probably happy where you're at but I want to do something for you, I want to buy you a brand new home, wherever you want to live, you can live."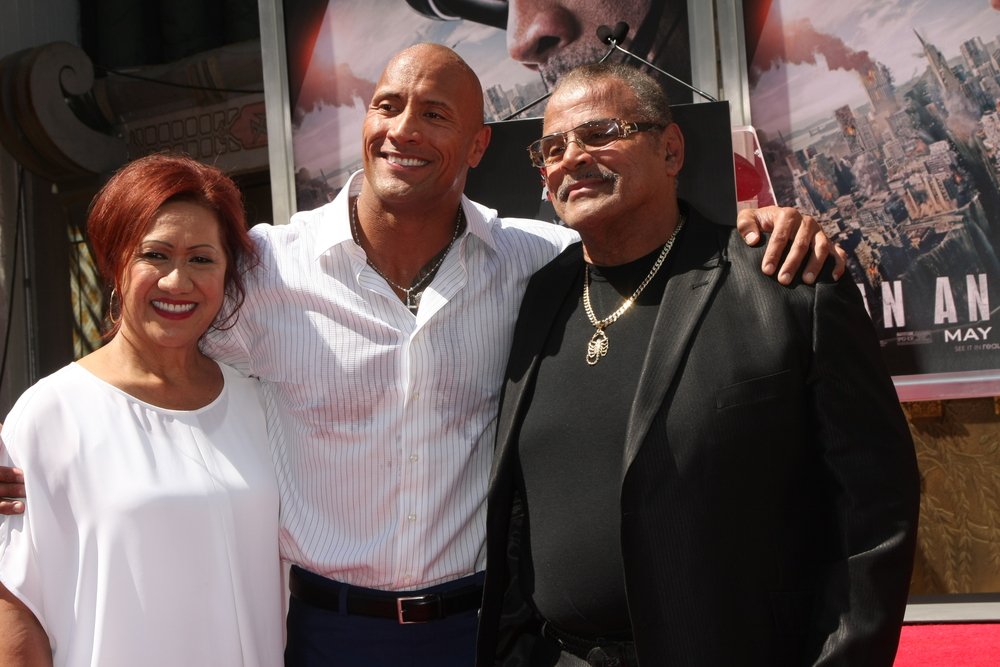 Rocky Johnson, Dwayne Johnson and Ata Johnson | Photo: Shutterstock
Rocky Johnson is a retired wrestling pro who has so many medals in his cart which shows just how much of a success he was. Now you know where Dwayne got his genes. As revealed in Dwayne's caption, Rocky lived most of his life on the streets as he was kicked out of his home at 13.
74-year-old Rocky is now reaping the fruits of his labor as his son offers to buy him a new house anywhere he wants. When Dwayne first broke the news to his father, he said that Rocky found it hard to believe his ears.
In the Instagram video, the Rampage star explained that Rocky has just called him about where he has chosen to live. Dwayne's old man expressed his excitement but said he was also nervous. "
What the hell are you nervous about?" Dwayne asked.
At that point, words failed Rocky and all he could say was:
"No one ever called to tell me they were gonna buy me a house before and the fact that it's you, it's my son. I'm so proud of you and I love you so much."
The 46-year-old actor revealed he had never seen or heard his father talk like that. He got so emotional and confessed it felt "good to (his) heart."
Talking about how his father raised him, Dwayne said it was "tough love" although Rocky learned the hard way. The WWE champ used to get beaten and "kicked in the ass" and he hated so much at that time. But look who's grateful for all those "ass-kicking."
Dwayne said it feels great to give back to those who raised you. Speaking of which, he presented a new house to his mother, Ata Johnson, last Christmas. Rocky and Ata Johnson are lucky parents. Who wants Dwayne for a son?
Please fill in your e-mail so we can share with you our top stories!