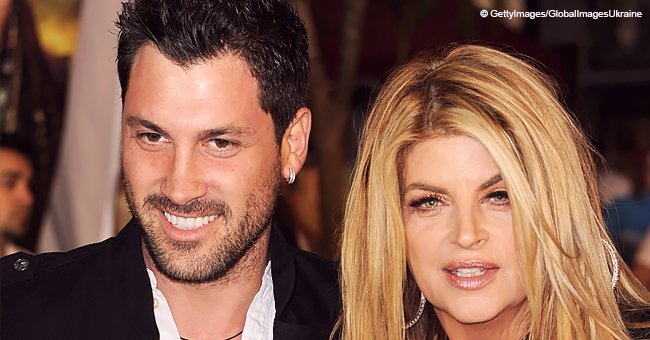 Here Is How Kirstie Alley Once Got into Shape and Lost over 50-Lb without Going to Gym
Actress Kristie Alley has always been open about her weight issues, but this time she has found her best and healthiest self, and she did it without slaving away at the gym.
"Look Who's Talking" star Kristie Alley's public struggle with weight-loss is real. She has been on a long journey of ups and downs, trying everything from Jenny Craig to "Dancing With the Stars" to set her on a fitness track.
She wasn't always heavy, and she said it was like she went from thin to fat over a short period.
"I spent my whole life thin, then one summer I probably gained around 40 to 50 pounds."
Her new plus-size shape made her relatable to many of her fans, and her quest to lose the pounds became something she shared with them. Like the time she became a spokesperson for Jenny Craig and lost 75 pounds.
She found that after a couple of years the weight started coming back on. That's when she joined season 12 of "Dancing With The Stars." She trained hard in the dance studio and kept a strictly organic diet which led her to lose weight some more, plus a prize for second place.
But once again, after the show ended, she began putting on weight. She picked up her old Jenny Craig program and after losing 50 pounds decided to adjust her approach to weight-loss by shifting her focus to maintenance. She decided to just completely avoid the food that caused her to overeat, such as her favorite sugar cookies and linguine with clams, and make the diet about a lifestyle of disciplined food choices for maintaining her weight.
She especially keeps her guard up during the holidays, a time she finds she over-indulges the most, saying,
"It was very social and joyous, like, 'I'm going to have a big Halloween party and have caramel apples,' but then I realized, 'Wow, that's your real trap zone.' So I still do the holiday thing, but I've learned something that wasn't in my vocabulary before, and that's a little bit of 'discipline.' "
Please fill in your e-mail so we can share with you our top stories!