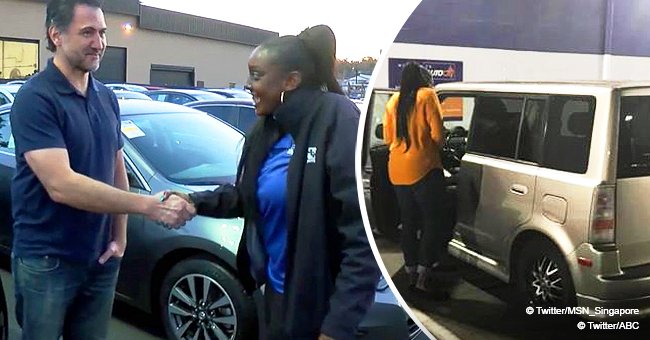 Good Samaritan Gifts Car to Nursing Student Who Works Two Jobs to Make Ends Meet
A father of four it's being praised on social media for his generous act of kindness: he gifted his old car to a struggling student who couldn't afford one. The girl, a nursing student, is working two part-time jobs to make ends meet.
Kayla Cooper, a 22-year-old student at San Diego City College, left Auto City in El Cajon, California, in tears, after realizing she didn't have enough money to buy a used car. Luckily for her, a good Samaritan witnessed her distress and decided to step in and offer his help.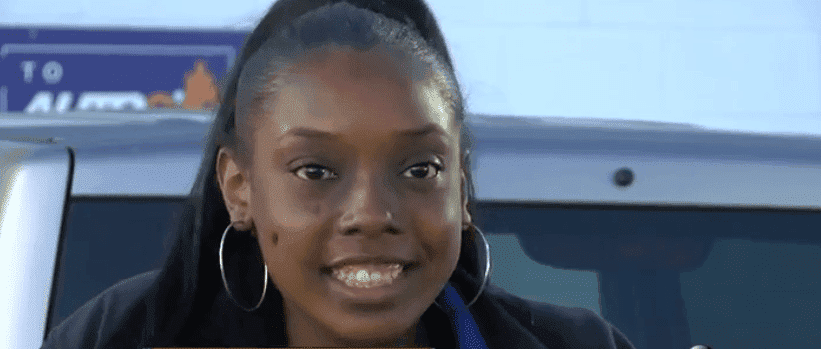 Kayla Cooper is a nursing student with two jobs. | Source: ABC10news
"It's been the biggest blessing of my life. I hope and pray that someday I can do the same big gesture that he did."
Dan Laguardia, from San Diego, was at the same dealership that day to buy a new BMW and trade his old 2005 Scion XB. While he waited, Laguardia overheard Cooper's story as she explained to the salesman that she hoped to buy a Toyota Corolla that could take her to her two jobs.
Cooper balances a tight schedule in between her classes, and her two jobs: as a cashier at 7-Eleven and a lot enforcer at Ace Parking in San Diego. She had been borrowing vehicles from her family to drive to both jobs and said she was going to lose her job at Ace if she didn't own a car by the end of the month.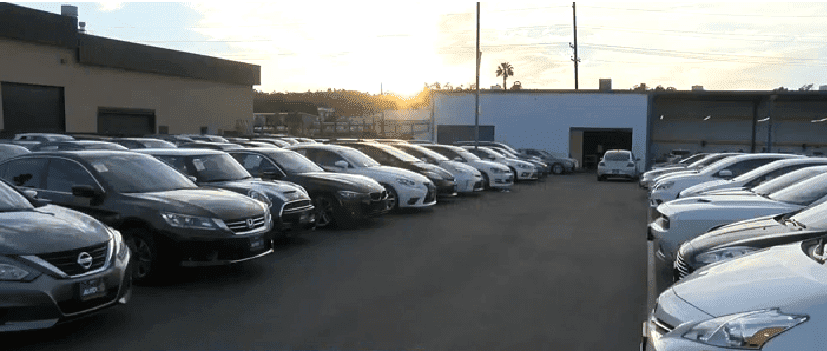 Cooper left Auto City crying when she realized that she didn't have enough money to buy a used car. | Source: ABC10News
The girl said that the salesman was kind, but the down payment the company was asking not so much. She left the place in tears and frustrated.
Laguardia witnessed the exchange, and couldn't help but eavesdrop on the conversation. "I heard Kayla at the next table; she sounded like she was upset," he told "Good Morning America." "I really wasn't trying to be nosy, but I heard her sales guy say, 'Can somebody help you out? Do you have a family member or friend?' That's when I tuned into the conversation."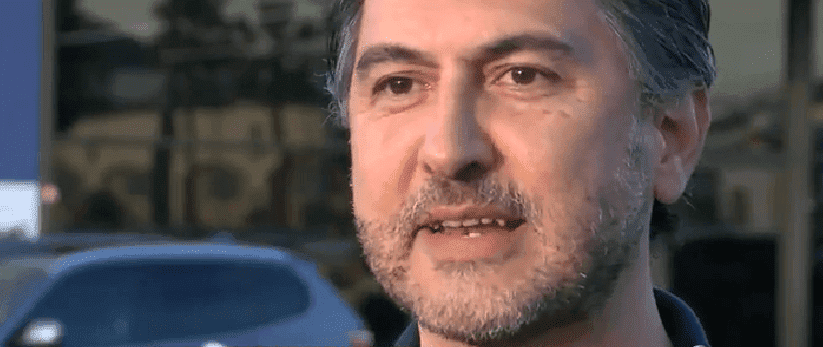 Dan Laguardia stepped in to help the student. | Source: ABC10News
After Cooper left the car dealership, Laguardia approached the salesman and asked him to call Kayla to return. Then, he proceeded to offer her his old car, explaining that it had more value for her than for him.
"She just couldn't believe it," Laguardia recalled. "She said, 'Can I give you a hug?' and I said, 'Of course.'"
Cooper was in disbelief at the stranger's show of kindness, and even after he signed the title and handed her the keys, she was still shaking. "It's a whole car, how can someone be so generous to give their car away?" the young woman said.
And added:
"I just want to thank him. It's been the biggest blessing of my life. I hope and pray that someday I can do the same big gesture that he did."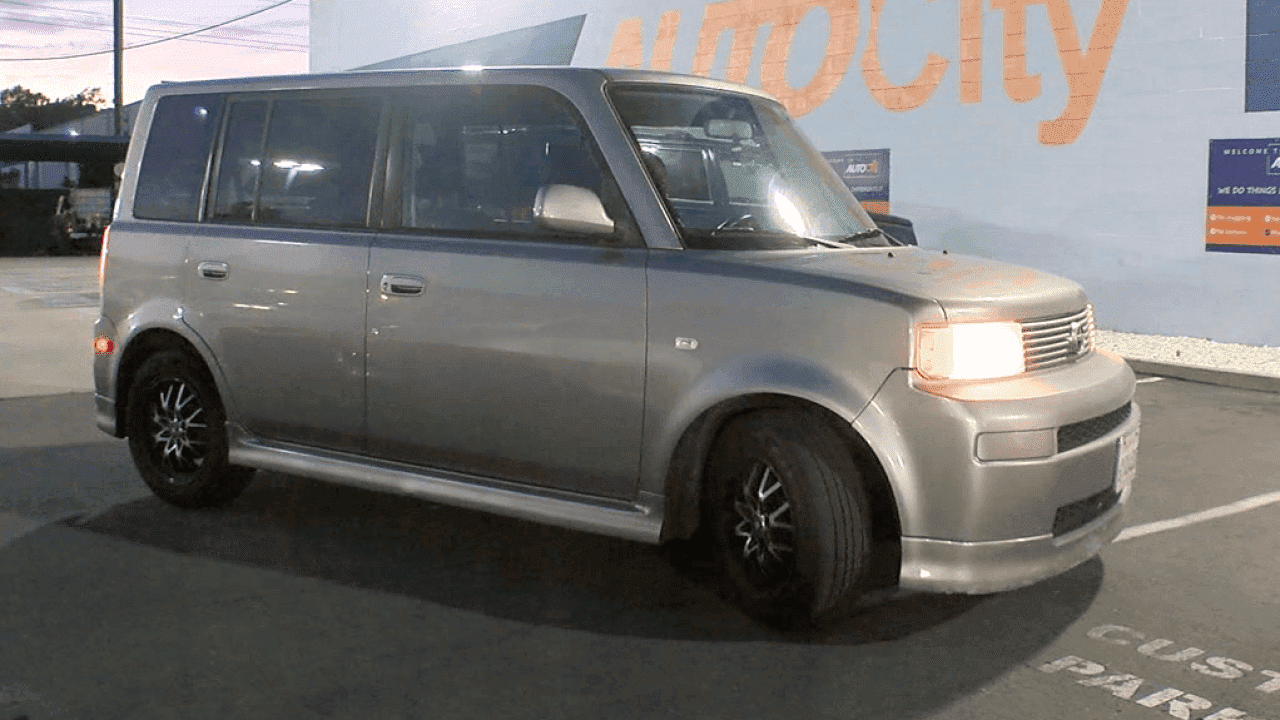 Laguardia gifted Cooper his old 2005 Scion. | Source: ABC10News
Laguardia believes the car will give Cooper a "jump start in life" and added that " if everybody did that for everybody else, we'd be in a much better place."
Seoul Fields, a worker at Auto City, witnessed Laguardia's act of kindness and took to Facebook to share the sweet story.
"The guy says call your customer back I'm giving her my trade in. She comes back a few minutes later, he signs over the title and hands her the keys. While he sat in finance, she sat in the car crying... God is good!" Fields wrote alongside a picture of Cooper getting into her new car.
Like Laguardia, there are many other heroes that sometimes go unnoticed with their random acts of kindness, unless someone decides to share the story with the world.
Social media has proven to be powerful when it comes to people making a joint effort to help others as it happened to Corey Patrick last year.
The 19-year-old student had been waking up every day at 4:30 am to reach Tarrant High School, in Birmingham, Alabama, on time after his family moved across town before his senior year.
After a pic from his graduation day went viral, the young man was repaid for his determination with a car. The pic, taken by a bus driver, shows Patrick walking with his graduation gown to get the bus and it caught the attention of comedian and radio host Rickey Smiley, who asked fans to help him localize the boy.
When he finally got in touch with Corey, the boy was invited to his radio show along with his family, where Smiley gifted them a new SUV and also promised Corey to help him get a driver license and put him on driving classes.
Please fill in your e-mail so we can share with you our top stories!