Newlywed Actor Tom Long Revealed He's Got Just Months to Live in a Heartbreaking Interview
Australian actor Tom Long disappeared from television screens in 2012 after being diagnosed with incurable blood cancer. But recent developments saw both tragedy and love unfold in his life as Tom readies himself for one last chance at survival.
Best known for his role in the hit television series "SeaChange," Tom also featured in a string of popular Australian movies including "The Dish and The Book of Revelation," and "Two Hands." In 2012, shortly after his Multiple Myeloma diagnosis, Tom collapsed during a performance at the Sydney Opera House. It would be his last.
When doctors told Tom the condition is terminal, a google lookup estimated his life expectancy at a maximum of three years, that was seven years ago. The disease causes the growth of cancerous plasma cells in the bone marrow not allowing healthy white blood cells to form.
During the last seven years of battling Myeloma, Tom went through bone-marrow transplants, natural remedies, and chemotherapy. During a recent interview with The Sunday Project, 50-year-old Tom spoke of his latest diagnosis and how he found love.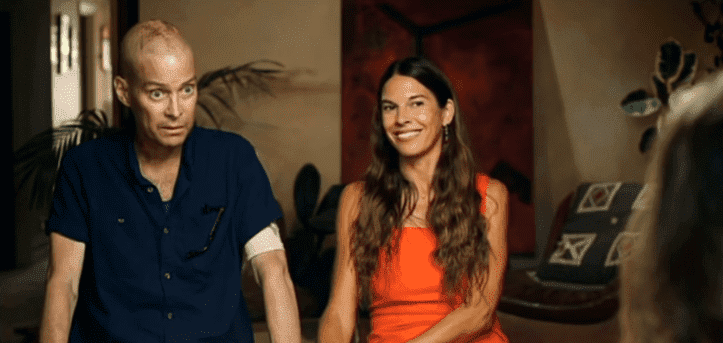 "Essentially, I thought, that's it," Tom said of his original diagnosis in 2012 during the interview.  Tom met the love of his life, Rebecca through a friend who lived across the road from him and hesitated in committing due to his terminal diagnosis. "That's why it took so long, probably, to get together...because I didn't want to put Bec through it," he added.
News from doctors in December changed his mind after they told him he has between three months to a year left to live. Two days after Tom left the ICU, the two got married.
There is a glimmer of hope as Tom qualified for Chimeric Antigen Receptor (CAR) T Cell therapy. The clinical trial held in the United States will take 12 weeks, and if successful will start fighting cancer cells right away while the exposure help to bring the lifesaving treatment to Australia:
Brilliant news today - after the heartbreaking story last night of Actor Tom Long heading the US for CAR T-Cell therapy we receive this news today. @ScottMorrisonMP announces a treatment centre @PeterMacCC. #makinghopereal #bloodcancer #CARTcell https://t.co/tiHwuExZGO

— Snowdome Foundation (@SnowdomeAU) March 25, 2019
As one of 18 participants, Tom's cancer infected plasma cells will be genetically modified to fight and kill cancer cells and re-introduced into his bloodstream. This would hopefully rebuild Tom's immune system and clear the blood cancer from his system.
The treatment proved to be successful in many cases, and Tom along with his wife is staying positive. "I am very aware that I could be taken any time, but it's the hope I think, I go for hope," Long said.
On Thursday Tom and his wife, Rebecca will head to Seattle for the treatment and stay on after to see if it was successful.
Giving hope to other sufferers of the same disease, Lisa Ray, an Indo-Canadian actress, and model, started a blog to share her journey after she got diagnosed with the same type of blood cancer as Tom on June 23, 2009.
Determined not to let the diagnoses pull her down, she became determined to beat the disease. Lisa started her first round of treatment on June 2, 2009, which included chemotherapy and stem cell treatments.
'All my learnings have led me to write my upcoming book, Close to the Bone, which I've been working on for the last two years. It's not just a memoir; it's my first project as a writer' - from @VOGUEIndia pic.twitter.com/6VRNg8Xmvn

— Lisa Ray (@Lisaraniray) March 22, 2019
Joyously on September 20, 2010, Lisa announced her cancer went into remission. Since, Lisa resumed her acting career, wrote a book, and holds talks across the US as well as regular visits to Canada and India to advocate the disease.
With awareness regarding different types of cancer rising, a touching story unfolded when 4,855 people waited in the rain for hours to donate stem cells to a boy with a rare form of cancer.