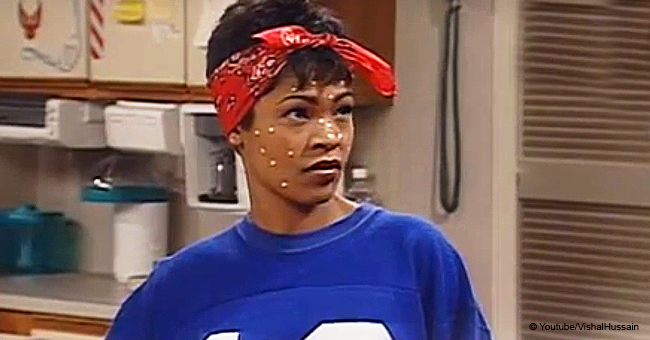 Remember Lisa on 'Fresh Prince of Bel-Air'? She Once Revealed Why She Rejected Prince

Actress Nia Long, best known as Lisa on the "Fresh Prince of Bel-Air," revealed that Prince, the late singer, asked her out twice and she rejected him both times.
Long, who is 48 years old at the moment, has had an outstanding career in the entertainment industry since 1986 when she took small parts in "227" and "Walt Disney's Wonderful World of Color."
After that, she landed roles in the "Fresh Prince" and in "Boyz n the Hood," which positioned her in the spotlight and made everybody realize that she was a very talented actress.
REJECTING PRINCE
Long made headlines soon after the late singer Prince passed away in 2016.
As many celebrities did, the actress posted a tribute message on social media. In her case, she recounted the time Prince met her and how he asked her out.
She was 18 years old when they saw each other in a club. Since Long thought that he was completely out of her league, she refused going out with him.
A couple of years later, the pair met again at her 21st birthday party in New York.
MEETING AGAIN
"We sat in a booth together and talked about his love for my short hair. I expressed my love for his music and style. I wonder if he remembers me? I will never forget my encounters with PRINCE," wrote the actress.
Prince is not the only celebrity who could have been romantically involved with Long.
She and actor Chris Rock once went on a date and, even though the actress thought that everything was flowing pretty good, Rock got a completely different perception of the date.
REVEALING DETAILS OF HER DATE WITH CHRIS ROCK
During an interview both of them had at the "Wendy Williams Show," they revealed that they went out together once after a friend set them up in a blind date. When the night was over, they exchanged phone numbers, as usual.
However, Long didn't hear from the comedian in the next few days, so she tried to call him. Much to her surprise, the man gave her the wrong number. Rock revealed during their time at Williams' show that he did it on purpose.
"We sat in a booth together and talked about his love for my short hair."
THE OUTCOME
He pointed out that everything was going fine until he asked her if she was seeing somebody else. Her response shocked him, and that was what made him "run away" from that possible relationship.
At the moment, Long is focused on her two children and career. She is expected to appear in at least two films shortly: "The Banker," which is in post-production, and "47 Meters Down: Uncaged," which is in the filming stage.
Please fill in your e-mail so we can share with you our top stories!