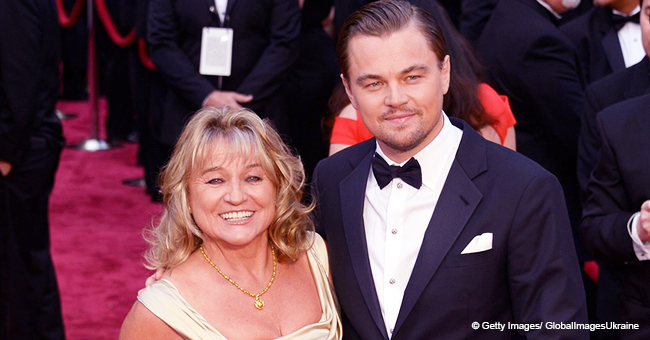 Inspiring Story about Leonardo DiCaprio's Mother Who Made Him the Person He Is Today

Although the Titanic star, Leonardo DiCaprio has been involved with a fleet of women in his lifetime, his most outstanding relationship has been with the most important woman in his life, Iremelin, his mother who held her head high after her son dedicated an award to her, on her birthday.
Well, except you live under a rock, you would be fully aware of who the prominent actor is. What you may not know, is that his love for his mother is invaluable.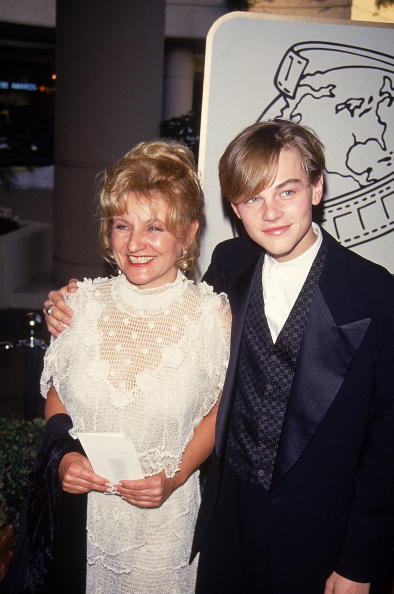 Leonardo DiCaprio and Irmelin at Golden Globes.| Photo: Getty Images.
On Valentine's Day, the movie he starred alongside Michael Fassbender, "The Revenant," bagged home a couple of awards. The event which held at the Royal House featured a host of Hollywood actors. Leo who won the Best Actor BAFTA awards appreciated the efforts of his crew members, director, and his mother. In a speech which he dedicated his award to her, he said :
"I want to thank one more person. I didn't grow up in a life of privilege, I grew up in a tough neighborhood in East Los Angeles, and this woman drove me three hours every day to a different school, to make sure I had a different opportunity. To my mother, it's her birthday today; this is for you".
The awards ceremony was eventful for the actor, as he won the "Kiss" game, with Dame Maggie Smith. Other participants included Julianne Moore and Bryan Cranston.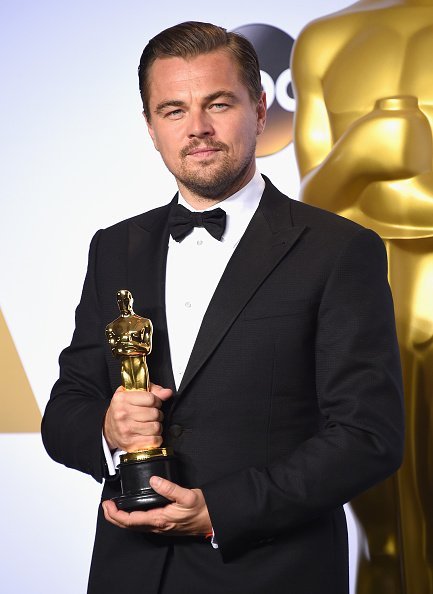 Actor Leonardo DiCaprio at 88th Annual Academy Awards in Hollywood, California. | Photo: Getty Images.
Delving into Leo's career history, his mother happens to be the most supportive individual in his life. She has attended numerous honorary occasions with her son. Over time, she has been his jet fuel. For every prominent role her son had to play, she ensured she was present. Most times on a movie set, he also had his mother encouraging him.
Both mother and son have an extraordinary bond and he stops at nothing to spoil his mother. Last year, he purchased an expensive designer bag for her, and recently, after the awards night, he was seen in the exhibition at the British Museum, with her.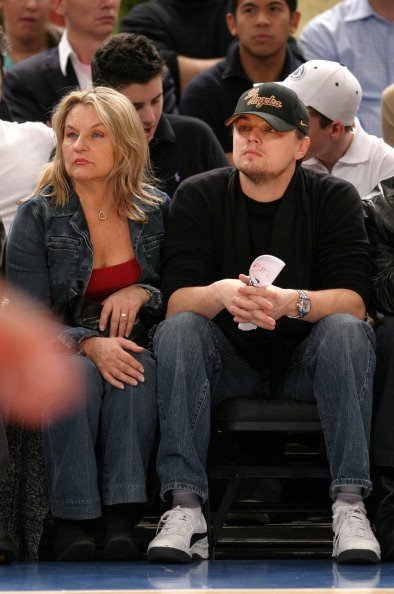 Leonardo DiCaprio with his mother at the New Jersey Nets vs. New York Knicks Game.| Photo: Getty Images.
The Hollywood star does not try to hide his affections towards her, and it is visible as he has made it. Lisa Arcella in an interview confirmed that :
"Leo often takes his mother as his date to award shows; she loves all the glamour and excitement… He wants to repay her for all the sacrifices she made when he was growing up, but it runs deeper than that, they are extremely close".
Her son's love for her is priceless; he acknowledged that his mother is his inspiration and that to portray an emotional character, he would think of her burning in a fire. He was in the spotlight as early as five, but his career received a boost after he appeared in the 1993 movie, "This Boy's Life."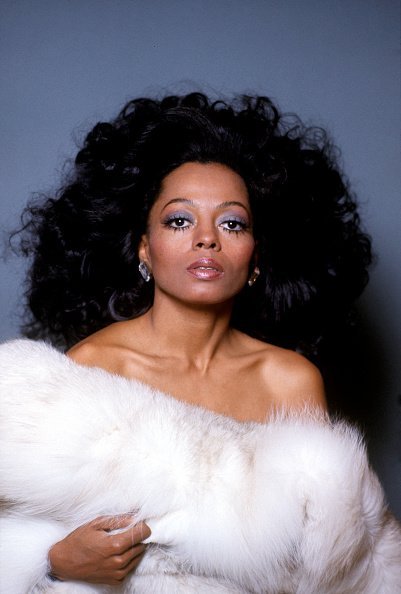 Diana Ross in White Fur. | Photo: Getty Images.
Not only has his mother been instrumental in his acting, but she also influences his personal life. Sources also confirmed that all of Leo's past relationships had hit rock bottom because of an observation from her. The star does hold his mom in high esteem.
The list of the treats he gives his mom runs wide. Known for always taking her as his dates to events, he let her enjoy her outing to Diana Ross's birthday party, which welcomed other famous superstars, like Beyonce, Kim Kardashian among others.
Please fill in your e-mail so we can share with you our top stories!