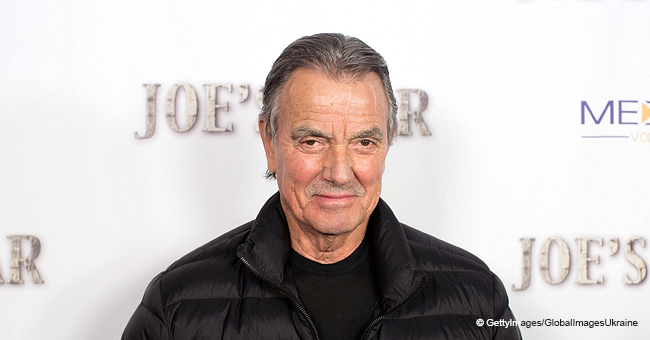 Eric Braeden Is a Loyal Husband in Real Life, despite Being a Womanizer on Screen
Braeden can be deemed a veteran actor after gaining fame for his bad boy role in the American old-time TV show, "The Young and the Restless." In contrast, he is a very lovable man in real life and has been married for decades.
Eric Braeden portrays the role of Victor Newman, an initially evil character in the famous American soap opera, "The Young and the Restless." He was one character viewers just loved to hate which makes it very shocking to find that Braeden is a very loving husband in real life.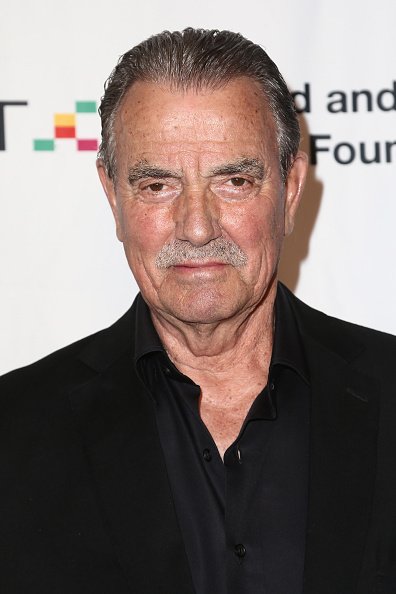 Eric Braeden at the BritWeek And The Wallis Present in Beverly Hills, California.| Photo: Getty Images.
It is not that surprising to find Hollywood power couples separating just a few years into their marriage. What is somewhat rare to see is a couple enjoying a happy married life with no glitches ever recorded! Such is Braeden's as he has been a family man since forever having married his college sweetheart, Dale Russell.
The couple officiated their union in 1966 which means they have been together for over five decades now! Quite recently, the pair celebrated their wedding anniversary, and in commemoration, Braeden posted a photo of himself and Dale on Facebook.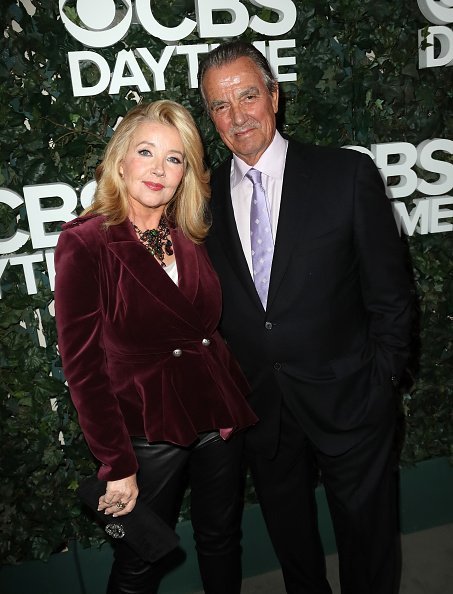 Eric Braeden and Dale Russell Gudegast at the CBS Daytime in Beverly Hills, California. | Photo: Getty Images
The couple, though now graciously aged, looked perfect together especially with Braeden's all-knowing smile as they posed for the camera. The caption of the picture is a heartfelt message from Braeden dedicated to his wife, and it reads:
"Through trials and tribulations our love has endured, our bonds have become stronger than ever!! And to think it all started in a strip club!! Happy 40th Anniversary to Mel!"
Since he posted this, the photo has garnered thousands of likes and comments as fans took to the comments section to ooh and ahh over the adorable pair. The Gudegasts are a good picture of the saying that "behind every successful man, there is a supportive wife."
Eric never shies away from telling of the immense support and advice he gets from Dale. The ideal family man, he is especially fond of describing her to be of very great influence on his every move. Fabiosa reports that the award-winning actor once confessed that Dale gave him the strength and will he had needed to stay on so long in "The Young and the Restless."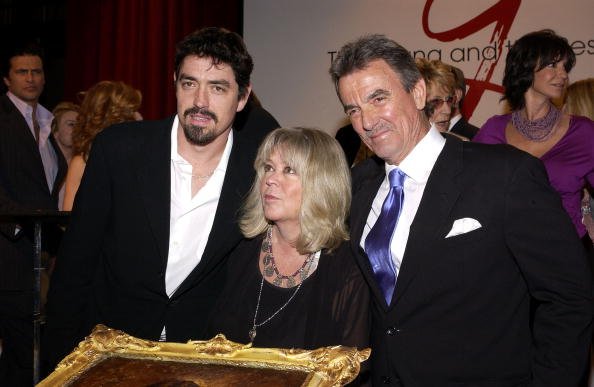 Eric Braeden, Dale and their son Christian at CBS Television City in Los Angeles, California. | Photo: Getty Images.
Now, he is an actor widely respected and rewarded with numerous awards all attesting to his talented works in the movie industry. The couple has only one child, Christian Gudegast who is also into entertainment and has won himself accolades for being a skilled screenwriter and filmmaker.
Please fill in your e-mail so we can share with you our top stories!