Kelly Clarkson Flaunts Her Slim Figure in a Rubik's Cube-Inspired Dress as She Sings a New Song
The 36-year-old musician, Kelly Clarkson gave a sizzling performance of her new track, "Broke and Beautiful," at The Colosseum: Caesar's Palace. Fans couldn't help but notice the revamped look of the singer, in a colorful rubik cube-inspired dress.
The music genius showed off her amazing new physique in a below-the-knee dress and she made use of great pieces of accessories to arrive at a stunning look.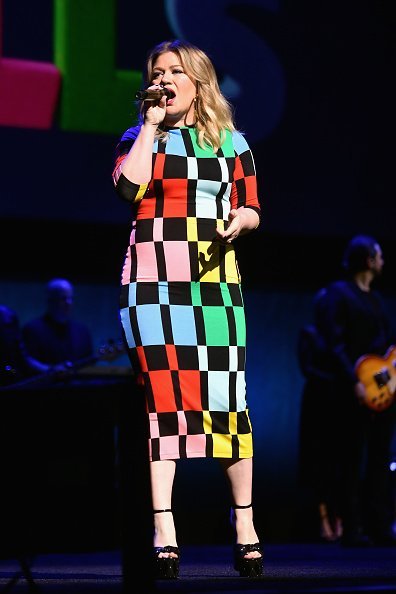 She let her hair drool up to her shoulders, and completed her star-studded look,  with a pair of noticeably big earrings, and black heels.
Apart from getting dressed, and looking all glammed up, Kelly who happens to be a former winner of  "The American Idol" runs quite a busy schedule.
Recently, she premiered her track titled "Broken and Beautiful." It serves as a theme song for the animated musical comedy, "Ugly dolls." The animation not only features her singing voice, as she also stars as Moxy, in the anime, to be released on May, 8. 
Get ready for the biggest musical comedy of doll time! The final trailer for @UglyDolls is here and don't miss it in theaters May 3. #UglyDollsMovie pic.twitter.com/o9aqmD1o8E

— UGLYDOLLS (@uglydolls) March 28, 2019
As she stars in the animation, she confesses she has become fond of the other cast — Pink, Janelle Monae, Nick Jonas, and Blake Shelton. She said they have all become "Frenemies."
The "What Doesn't Kill You Makes You Stronger" hitmaker, has her personal life under wraps. Despite her battle with her weight, due to her medical conditions — thyroid disorder, bulimia, she nonetheless has been under the reeks of insensitive fans.
✨ Here we go @BBMAs ! #BBMAs ✨ -Team KC pic.twitter.com/PE9U8RLjeP

— Kelly Clarkson (@kellyclarkson) May 20, 2018
Lately, the singer decided to take the bull by the horns. She succeeded in burning 40lbs, with the help of a personal trainer, and planned meals. Fans were mesmerized by the outcome of her weight loss after she posted a picture of her and Pitbull, the comment section flooded with fans singing praises of admiration, for both her outstanding performance and look.
So awesome to finally get to perform "Broken and Beautiful" my new single for Ugly Dolls at CinemaCon. Can't wait for everyone to see this beautiful movie! Annnd I loved getting to catch up with @pitbull and @melissamccarthy pic.twitter.com/ddy3mM4cAN

— Kelly Clarkson (@kellyclarkson) April 2, 2019
The mother of two explained in an interview how she feels about her soon-to-air show. "The Kelly Clarkson Talk" show is said to be set for over 95% of the country and sold at over 200 radio stations. In her words :
" I'm like really excited about it because I'm terrified that people have that much confidence in me. I'm like, oh God! I hope I don't let people down. But I'm like pretty stoke ."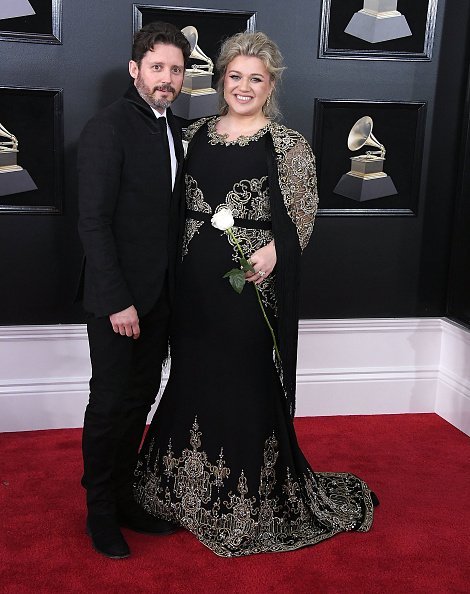 She's married to Brandon Blackstock, and is also a stepmother to his two kids; Savannah and Seth. She stated how much she loves family time with her kids, Rivers, and Remington. They mostly watch movies whenever she's around them. According to her: 
" they're going to think that their mom likes nothing but watch movie, because it's the only time we get at home, either we're playing a game or watching a movie together because I'm so tired."