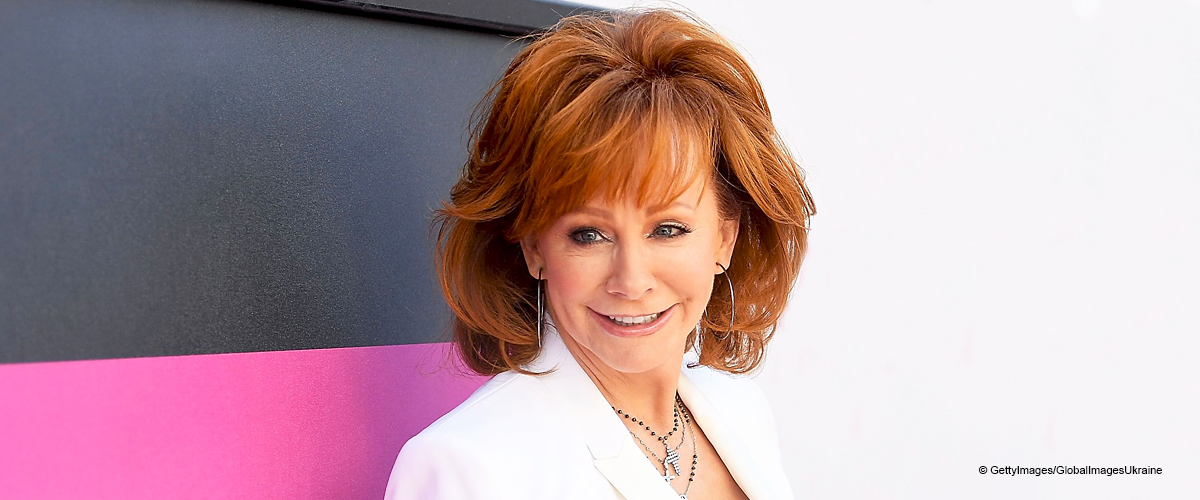 Reba McEntire Looks Stunning at 64; Reveals How She Takes Care of Herself

For over 40 years country singer Reba McEntire produced countless hit songs and balanced a demanding lifestyle. Having just turned 64, she hasn't slowed down and shared her secrets on health and her "God-given gift."
Some people might have thought that since the Queen of Country hit her 60s, she would slow down on her busy schedule now that she is older, but Reba doesn't feel her age as she told PEOPLE:
"I feel 35, maybe 40. Used to be 60 years and one foot was in the grave. Now, maybe 85 is one foot, maybe 95. My momma's 92. She still drives herself. She lives by herself. She's spunky. She's frisky."
A person half her age might have trouble keeping up with Reba as she is busy promoting her new album, "Stronger Than the Truth" set to debut on Friday.
Her long-running residency at Caesars Palace with Brooks & Dunn also keeps her busy while working on a comeback with her popular television sitcom, "Reba." She will also host the ACM Awards on Sunday for the 16th time.
Reba also makes time for family and friends but makes sure to spare some for herself. With the ACM Awards just around the corner, Reba told PEOPLE that preparing for a show takes more out of her than it used to:
"I watch what I eat, get plenty of rest, drink lots of water. And it's a chore. I used to be able to drop 10 pounds in a week by getting off fried foods and bread, and now it just takes so much."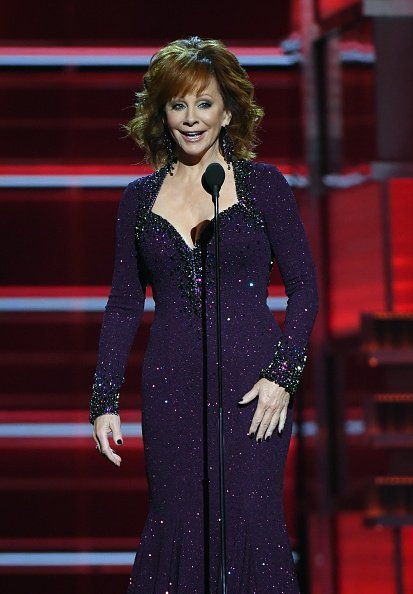 Reba McEntire hosts the 53rd Academy of Country Music Awards at MGM Grand Garden Arena on April 15, 2018 in Las Vegas, Nevada.
Having never really followed a specific health routine, Reba hasn't given much thought to things like counting calories but conceded that it might be a good time to start.
"I might have to start that because it just does not fall off, and I need it to fall off because I'm getting ready for the ACMs and then touring," Reba added.
Taking proper care of her voice is another concern and something Reba always took seriously. "It's a God-given gift, and I don't want to damage it and hurt it. I don't holler. I don't scream," she said.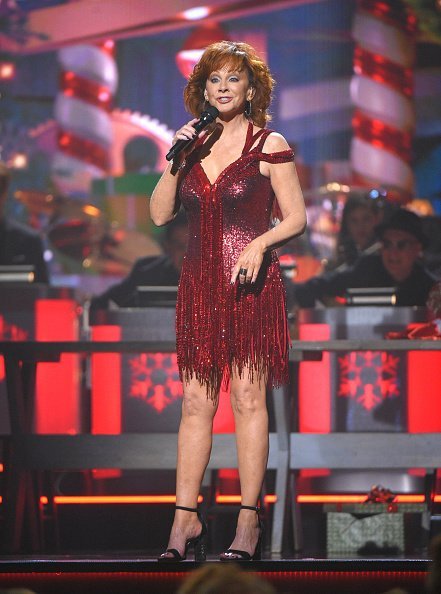 Reba McEntire performs during the 2018 CMA Country Christmas at Curb Event Center on September 27, 2018, in Nashville, Tennessee. | Source: Getty Images.
In the past two months, Reba had to cancel two concerts due to laryngitis that turned into a strep infection and always take great care while preparing for a public performance.
"I know the techniques to warm up. I start warming up a week before [a show], sing to get my vocal cords more in shape. It's a muscle, so you just have to treat it just like that," Reba added.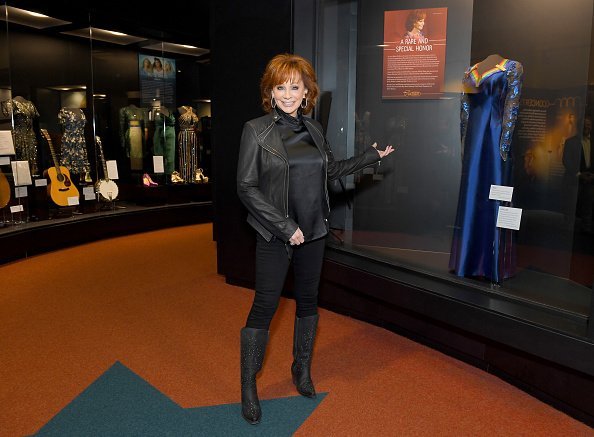 Reba McEntire attends the Country Music Hall of Fame and Museum's new exhibition, American Currents: The Music of 2018, on March 5, 2019, in Nashville, Tennessee. | Source: Getty Images.
But Reba's love life is also busy and blooming and came along during a time when she was "not even interested." She met the "soft-spoken retired oil geologist" Anthony "Skeeter" Lasuzzo while on vacation in Jackson Hole, Wyoming in 2017.
They spent almost a week together during her vacation after which they took their relationship slow for a few months.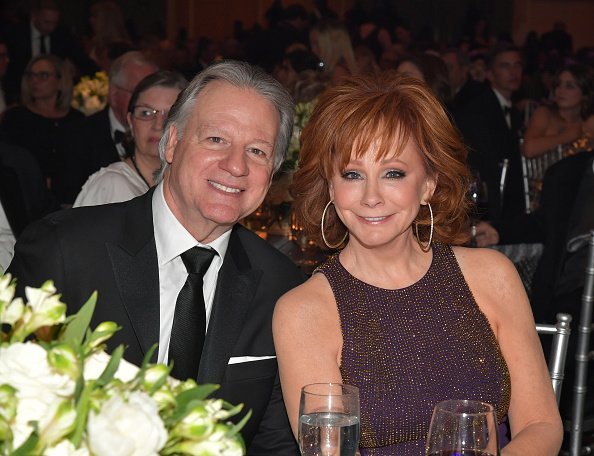 Skeeter Lasuzzo and host Reba McEntire attend Celebrity Fight Night XXV on March 23, 2019 in Phoenix, Arizona. | Source: Getty Images.
However, the couple got spotted attending quite a few galas and events together recently and as Reba said, "We're totally in love — absolutely,' she said. 'I wouldn't put up with somebody for two years if I wasn't in love with 'em!"
This year the couple celebrated their birthdays in style. With Reba's on March 28 and Anthony's just a day prior, they decided on a joint celebration as they jetted around the US for special days with family and friends.
Please fill in your e-mail so we can share with you our top stories!