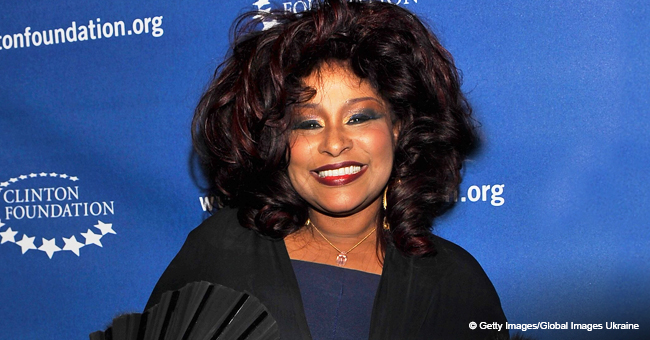 Chaka Khan's Daughter Indira Inherited Her Mom's Talent and Has a Stunning Voice
Many people know Chaka Khan for her undeniable musical talent, but what most aren't privy to is the fact that she also has a daughter that can "sing." During Syleena Johnson's pre-Grammy party, Indira Milini Khan sang her heart out, and this is what we think of her stunning performance.
Since the days of the funk band, "Rufus," Yvette Marie Stevens, popularly known as Chaka Khan's beautiful vocals had been unquestionable. And now, luckily for many, the mother of two has passed on this amazing musical talent to her daughter Indira Khan.
Indira Khan, 43 at the pre-Grammy event sang with stars like Syleena Johnson, Leela James, Lalah Hathaway, Willie Taylor, and Karen Bernod. Not only did she kill the show, but her stunning voice and stage presence were also one of the major highlights of the program.
The actress took after her mom in quite some ways, and her musical talent is just one of it. When it comes to her looks, the beauty is the carbon copy of Chaka. Indira has two adorable kids, Josh, and Jeff and she also has a single out called, "Bathe Me."
Just like her mother, Indira used to be the lead singer for the Motown Records group "Pretty in Pink" and was involved in writing most of their songs. She has also featured on quite some songs with her mum. Although she identifies as an R&B singer, the 43-year-old sometimes mix things up and add a little bit of unexpected spice to her songs.
Being the child of a great musician is surely a bonus, but real talent is also essential to excel, and Indira definitely can sing.
Her legendary mother, Chaka can never be forgotten in the music industry for her classics such as: "I'm Every Woman," "I Feel for You" and "Ain't Nobody," and now, we got Indira to look out for.
Please fill in your e-mail so we can share with you our top stories!