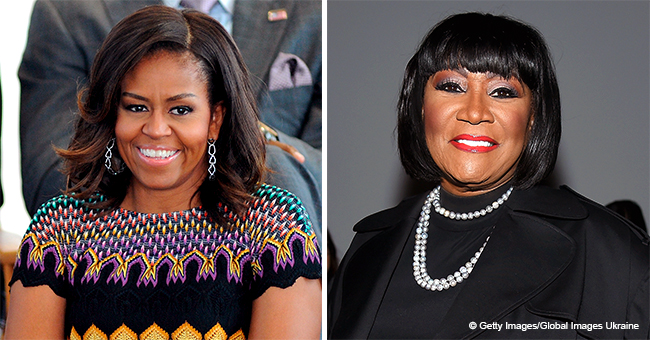 Former FLOTUS Michelle Obama Once Dated Patti Labelle's Son during Her Time at Harvard

A new biography of Michelle Obama features never before discussed aspects of her life including her history with Patti La Belle's son. They apparently dated while students in law school.
Following the success of Michelle Obama's book, "Becoming," a new biography, "Michelle Obama: A Life," is hitting the bookstands this month. And among the interesting details in the book, it's her dating past with Patti LaBelle's son that's worth noting.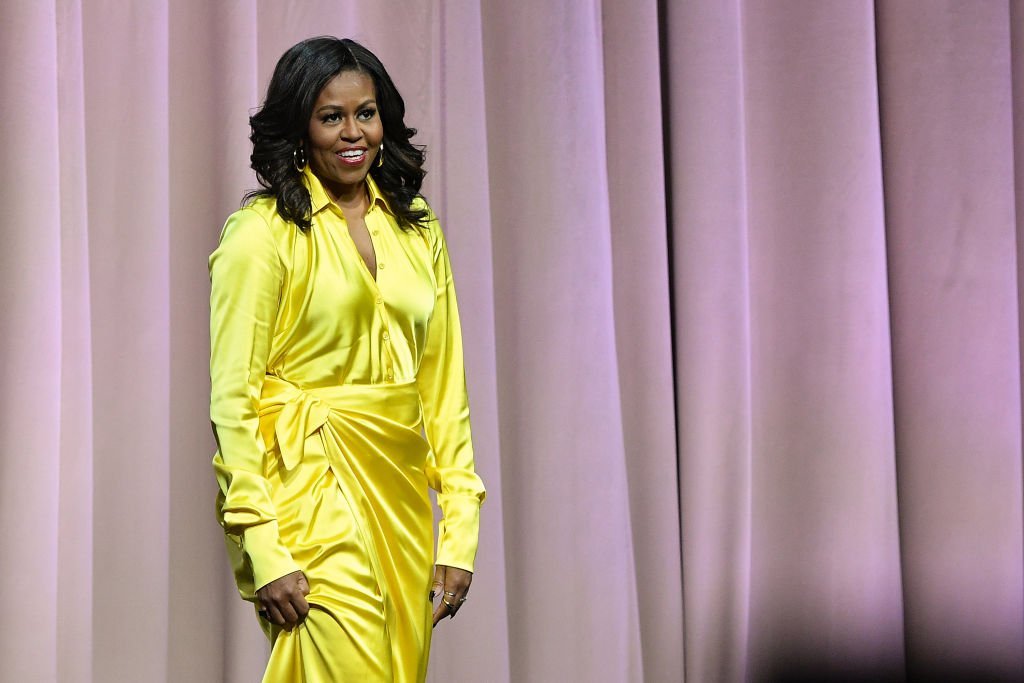 Michelle Obama discusses her book 'Becoming' at Barclays Center on December 19, 2018 in New York City.
POTTY MOUTH
Author Peter Slevin's new book covers other aspects of Michelle's life not featured in her autobiography. For instance, he reveals a 10-year-old Michelle had a potty mouth that caused her a best camper award.
"I was going through my cursing stage," Michelle explained in an excerpt featured by People. "I didn't realize until my camp counselor at the end came up and said, 'You know, you would have been best camper in your age group, but you curse so much.'"
THE HANDBAG STORY
Moreover, Peter shared a story about a Coach handbag Michelle purchased when she was only a teen.
"From the time she was young, Michelle had watched her pennies even as she made calculated indulgences. One was a Coach handbag she bought with her babysitting money," he wrote. "Marian [Robinson, her mother] gasped when Michelle informed her of the cost, telling her daughter that she would never spend such a crazy amount on a purse. Right, Michelle answered, but you'll go through ten handbags in the time I have this one."
DATING PATTI LABELLE'S SON
But the information Peter relayed that would probably surprise the world is Michelle's history with Patti's adopted son, Stanley Locker-Edwards. The two apparently dated when they were in Harvard studying law.
"Nothing lasted," Slevin wrote, "[Michelle] said later, 'My family swore I would never find a man that would put up with me.'"
But as we all know, Michelle did find a man who would put up with her who happened to become the president of the United States. Not bad for a woman who struggled to keep a lasting relationship.
A SEQUEL TO A RECORD-BREAKING BESTSELLER
Michelle's latest book follows her autobiography that's now become "the most successful [memoir] in history," according to its publishing company, Penguin Random Houses whose executives revealed this to the Wall Street Journal. In its first two weeks since its release in November, "Becoming" sold two million copies and instantly became a best seller in Germany, the UK and Greece. By now, it already sold close to a whopping 10 million units, a feat no memoir ever accomplished in the history of Penguin.
The book's popularity is as much a reflection of Michelle's popularity as a public person. From young girl with a potty mouth and a student struggling with relationships, Michelle has definitely come a long way.
Please fill in your e-mail so we can share with you our top stories!