Dad Arrested for Breaking Traffic Laws While Rushing Daughter to Hospital Is Bonded out by Nurses
Nurses from Touchette Regional Hospital paid the bond for a father who broke several traffic laws while rushing his 1-year-old daughter to the hospital.
On April 4, 2019, Darius Hinkle was arrested by the Illinois Police for speeding, and driving without a license. But Hinkle wasn't in custody for long, because some ministering angels unexpectedly stepped up and paid his bond.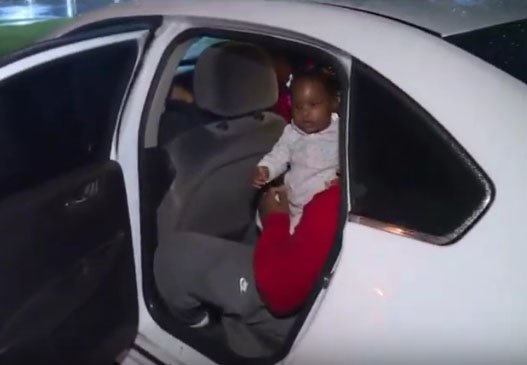 "First thing on my mind was getting her to the hospital. That's my daughter."
SPEEDING TO SAVE A LIFE
Hinkle jumped behind the wheel and sped to the nearest hospital, Touchette Regional, desperate to get help for his 1-year-old daughter who was choking on a penny.
By the time he arrived at the hospital's Emergency, Hinkle was trailing several police cars and was arrested as soon as he stopped.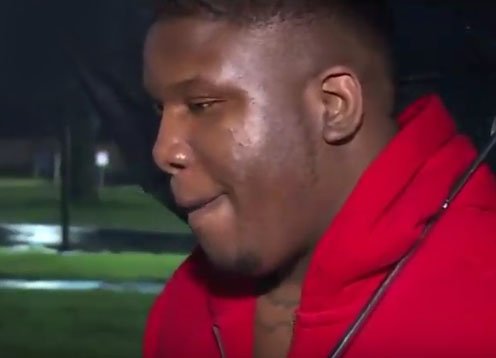 POLICE DETAINED COUPLE AT HOSPITAL DOORS 
The Police ordered Hinkle and his wife Donecia Pittman out of the car and informed him that he had been traveling at over 100 miles per hour.
At that moment, Pittman jumped out of the car and screamed at the police officers that her daughter was choking.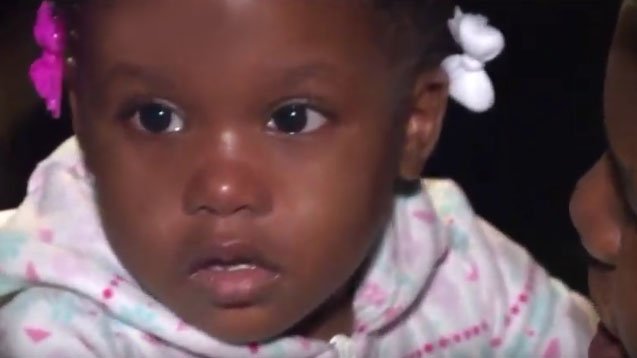 ANXIOUS DAD PLACED UNDER ARREST
While his wife rushed into the ER with the baby, Hinkle was asked by the Police for his driver's license.
When Pittman arrived at the Police Station she was astounded to discover that an unknown woman had already paid her husband's bond.
Since he does not have one, he was placed under arrest and taken to a lockup at the local station.
DAD'S BOND PAID FOR BY STRANGERS
When Pittman arrived at the Police Station she was astounded to discover that an unknown woman had already paid her husband's bond.
The woman was one of a group of the Hospital's nurses who had chipped in to pay Hinkle's bond so he could go home to his wife and daughter.
Hinkle was overjoyed to know his little girl is safe and sound and grateful to the nurses of the Touchette Regional Hospital for their compassion and generosity.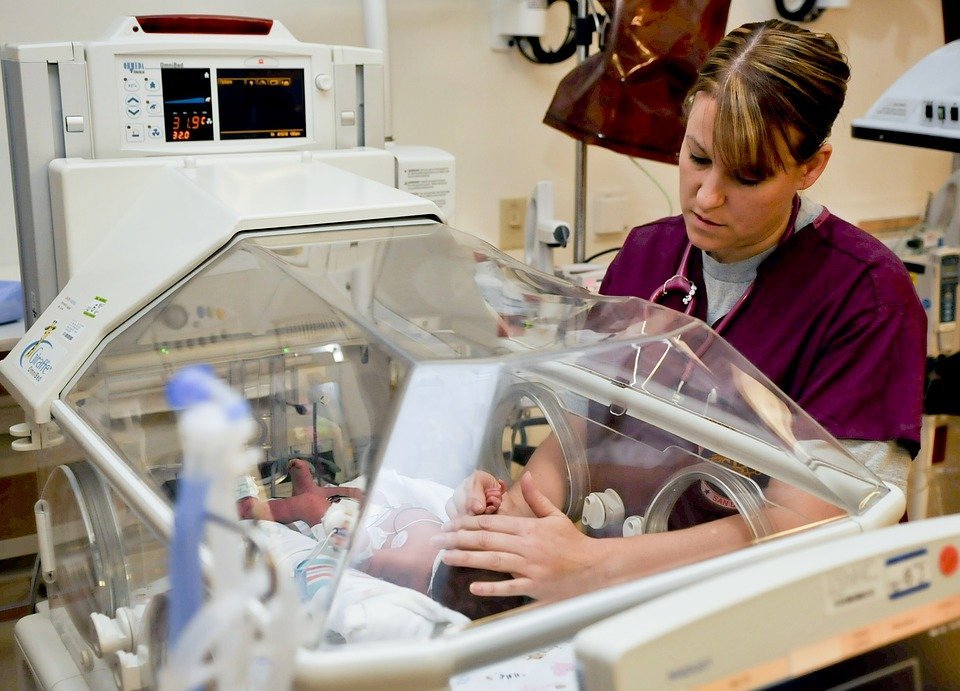 DAD CRASHES CAR IN RUSH TO HOSPITAL
Like Darius Hinkle, Hongwei Zhang was rushing to the hospital with his wife, Ying Shi, who was nine-months pregnant.
Ying Shi was in labor, and the nervous expectant dad careened speeding into a curve and crashed the car.
Luckily, the airbags deployed and neither was hurt, but Hongwei Zhang discovered that his wife was no longer pregnant - she had given birth during the crash.
Hongwei Zhang rushed into the street and flagged down a car to ask for help, and stopped Dayna Dumont, a nurse at the hospital the couple was driving to.
Nurse Dumont gave mother and daughter medical assistance and calmed down the anxious dad. The family was lucky to be rescued by a ministering angel.