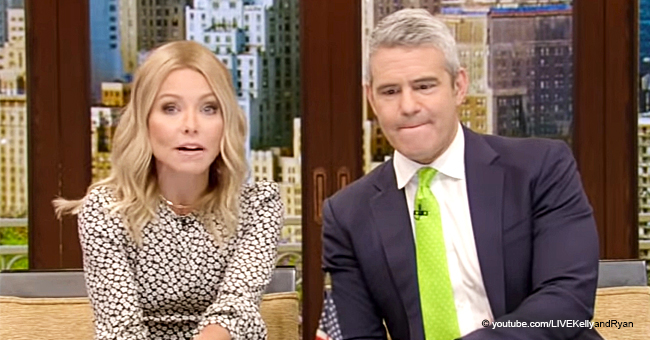 Kelly Ripa Accidentally Grabbed Andy Cohen's Crotch While on Live TV

Kelly Ripa accidentally held Andy Cohen's crotch, thinking it was something else, on a new episode of the morning talk show "Watch What Happens Live."
A YouTube video shows Ripa accidentally grabbing something she expected to be Andy's hand as the duo walked up to the stage.
As soon as she took her seat, the host addressed the situation saying,
"I'm sorry! When we came out, I was not expecting the car to be there, and I went to grab Andy's hand, and I grabbed your crotch by accident."
Andy wasn't uncomfortable with the situation, at least he joked he wasn't when he replied her saying,
"I love to be touched, and I'll take it any way I can get it!"
He also went ahead to show the world he doesn't care by making a joke about the situation before anybody else as he posted a screenshot of the incident to his Instagram stories and captioned it,
"Kelly reached around for my hand, but instead grabbed my crotch."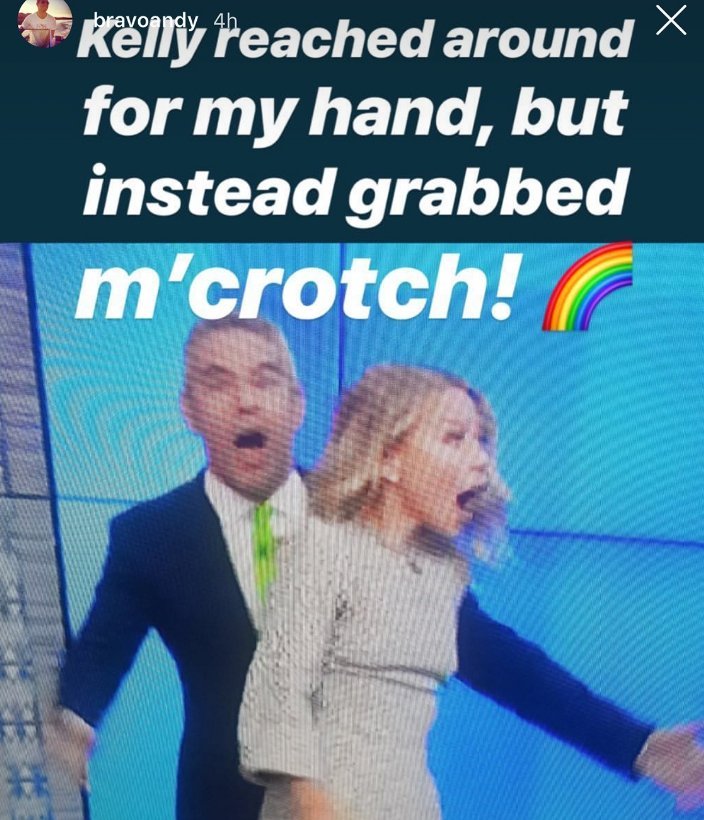 Kelly Ripa and Andy Cohen during their morning talk show, "Watch What Happens Live" | Photo: Instagram \ Andy Cohen
The two friends also talked and showed a bunch of pictures of Andy's son, whom he and his partner welcomed via surrogate. Ripa who is one of the few celebrities that has had a chance to spend time with Andy's son Benjamin admitted how it makes her want to have another baby, but her husband Mark Consuelos is not down for one more. Ripa said,
"I was putting it out there for [Mark] last night, he was like, 'It's all right. Let's be grateful for what we have.' But then he put on Game of Thrones and fell asleep, which was the anti-aphrodisiac."
Apart from spending time with the baby, Ripa also shared a picture of herself holding the toddler just weeks after he was born, and captioned the photo,
"Thank you @bravoandy for bringing such joy to the world."
Kelly recently posted a throwback picture from 2007 of her and husband, Mark Consuelos on her Instagram page, and her over 2.3 million followers had good things to say about the lovely image. One fan wrote: "you guys never age you always look great," another wrote, "I thought that was tonight," and many more other positive comments.
Ripa is not afraid to show off her ageless body in photos she posts on Instagram. With a body like that, there is no doubting how much hard work she put into it.
Her trainer Anna Kaiser previously opened up in an interview with "Shape" how much work the host does and how intense her routine is as she does 90 minutes of exercise four to five days a week.
Please fill in your e-mail so we can share with you our top stories!