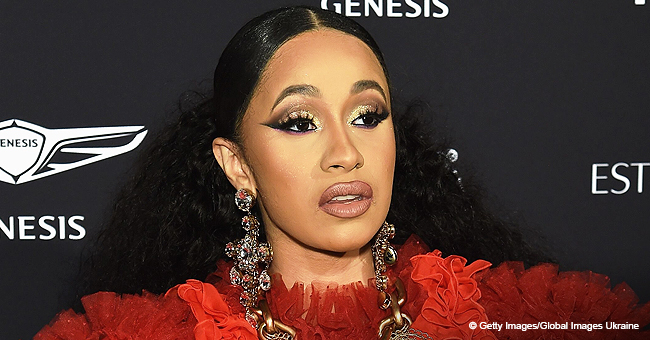 Cardi B Sued Bloggers Who Allegedly Called Her 'Prostitute with Herpes'

Cardi B is suing two bloggers who defamed her name by saying she prostituted herself and carried around herpes.
According to TMZ, the rapper had papers served to blogger Tasha K last week through the use of a process server and things got heated.
The lawsuit came late at night and audio of the interaction was allegedly recorded and attained by the news outlet. It's contents are found below.
The server could be heard stating his name and then speaking to Tasha K. The latter stated that she's "not afraid of being served," however, she was angered by the man's perceived actions.
Tasha K accused the man of rummaging through her mail, to which he responded that he was just making sure he had the right person. Yet Tasha wasn't having it.
She said:
"If I wanted to blow something in your head at my mailbox, I could have."
The man apologized but assured Tasha that he did nothing illegal. He then presumably left after giving Tasha the documents. The allegations in them cover several instances in which Tasha claimed Cardi was a prostitute.
She, along with fellow blogger Starmarie Ebony Jones, further insinuated that the rapper abused drugs, and at some point carried the sexually transmitted disease, herpes.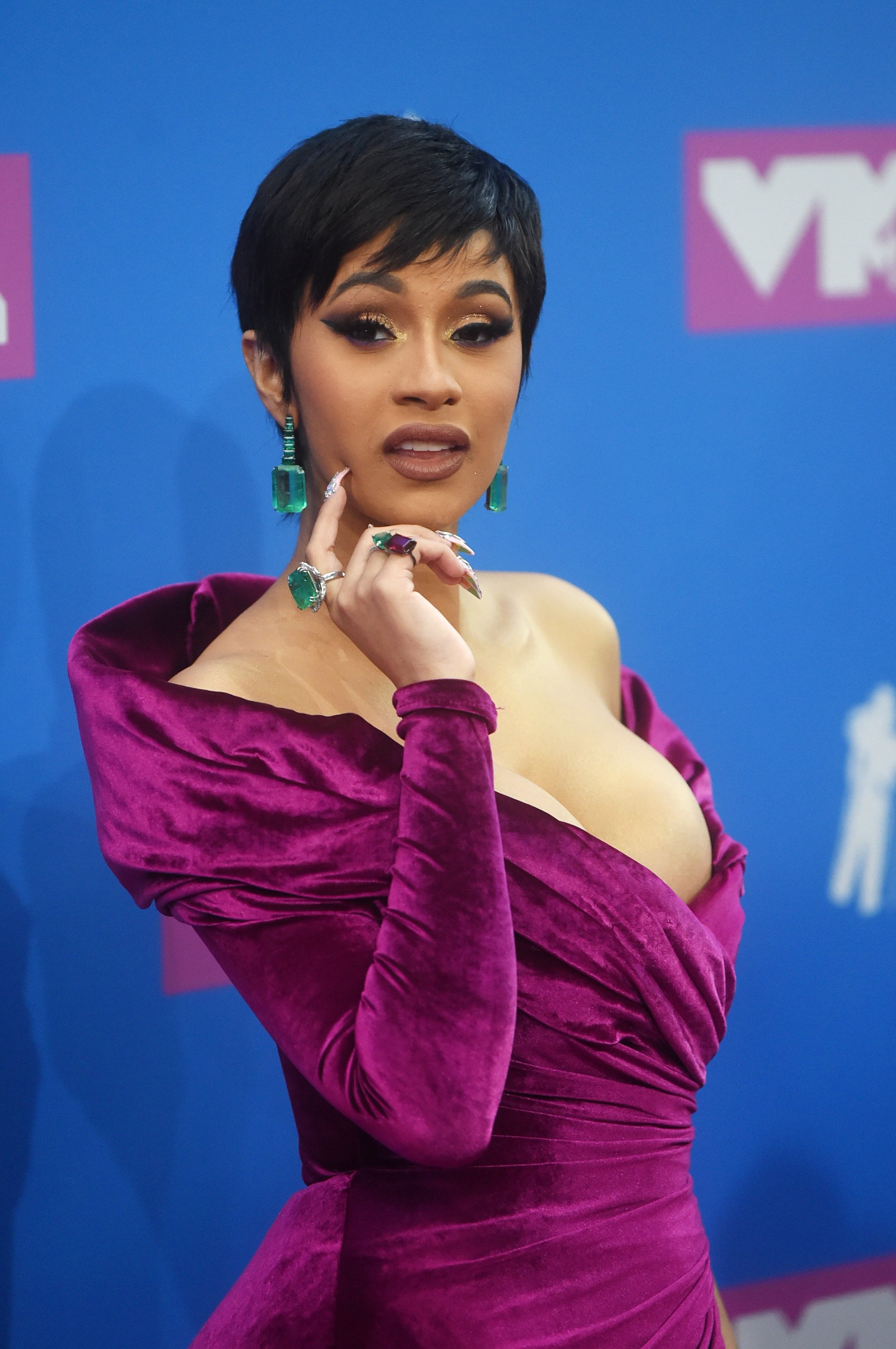 Cardi B, rapper | Photo: Getty Images
Tasha reportedly talked about Cardi in at least 23 videos on her Youtube channel, unWinewithTashaK, over the last 14 months. Meanwhile, Jones named drugs like cocaine and MDMA in a video about the rapper.
In the videos, she also suggested that Cardi's daughter could have had intellectual disabilities due to her mother's alleged use of drugs. Cardi has denied all the claims from both women.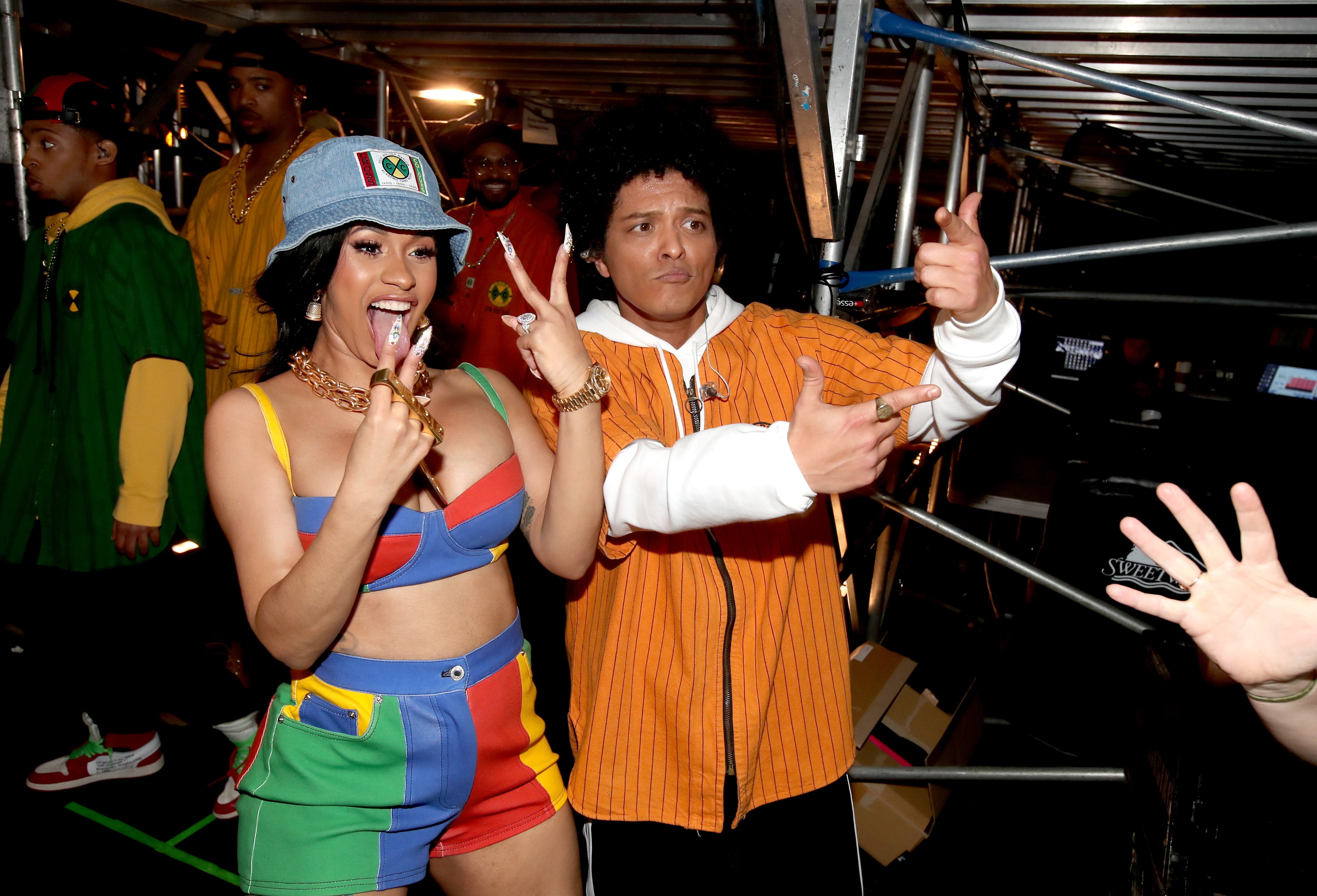 Cardi B and Bruno Mars | Photo: Getty Images
Before she served the lawsuit, she granted them a chance to react to their statements (and possibly retract them), but they did nothing. In addition to a defamation suit, Cardi requested an injunction to delete the relevant videos.
Meanwhile, Cardi, who used to be a stripper, is living life as a married woman to Migos rapper Offset. The two have gone through their own troubles as well.
When Offset allegedly was unfaithful to the femcee, he was almost hit with some legal papers in the form of a divorce. Yet he very publicly apologized and the two are back together.
This, of course, is better for their daughter Kulture, but many fans were hoping that Cardi had made a different choice. Either way, she's still delivering tons of new music to fans and is definitely not disappointing there.
Please fill in your e-mail so we can share with you our top stories!