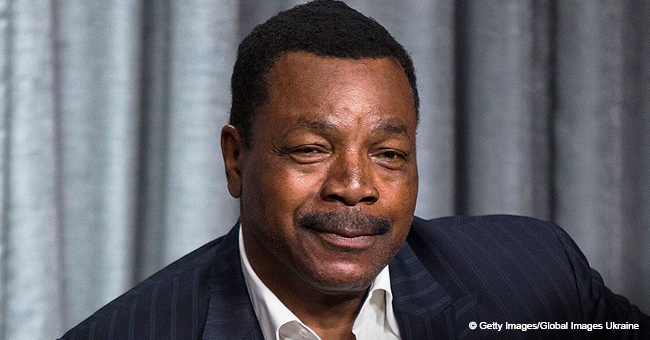 Carl Weathers Is a Successful Actor but Many Don't Know He Was Once a Professional Football Player

Carl Weathers, the actor who played Apollo Creed in "Rocky" was once a professional football player.
Movie fans will remember Carl Weathers as Apollo Creed, Rocky Balboa's rival in the "Rocky" franchise.
But Weathers was once a real-life professional athlete off-screen, as well as in the movies.
"I was all inspired by seeing Sidney Poitier on screen. The first time I saw him, I think, was 'Lilies of the Field,' and what probably closed the deal for me was when I saw him and Tony Curtis in 'The Defiant Ones.'"
CARL WEATHERS, SPORTS STAR
Though Weathers made his mark in the world in the movies, he first became known as a football star in college.
Weathers was an all-around athlete who excelled at boxing, football, gymnastics, judo, soccer, and wrestling.
CARL WEATHERS' PRO FOOTBALL CAREER
Weathers was noticed in college football, in San Diego State University where he was studying drama and drafted into the Oakland Raiders where he played from until 1974.
A RETURN TO HIS FIRST LOVE
But Weathers had been bitten by the acting bug, so he quit football and got his B.A. in Drama from San Francisco State University in 1974, determined to follow in Sidney Poitier's footsteps and become an actor.
AND THEN CAME APOLLO CREED
In 1976 Weathers met an unknown playwright and actor called Sylvester Stallone, auditioned for the role, and was awarded the part of "Apollo Creed".
Stallone and Weathers would go on to work in several "Rocky" movies together and became close personal friends.
The "Creed" franchise is now in its second movie, with "Creed III" said to be slated to hit theaters in November 2020.
THE "CREED" FRANCHISE PERPETUATES CARL WEATHER'S LEGACY
Sylvester Stallone has created sequels to his "Rocky" franchise that have Rocky Balboa mentor his deceased friend Apollo Creed's aspiring boxer son.
Although Carl Weathers does not participate in the latest voyages into the Rocky universe in the "Creed" movies, he is there in spirit.
"If Apollo Creed was there to counsel his son, it would probably be, in my mind: 'Don't do this. You don't have to do this. The reason I sweat and bled the way I did was so that you didn't have to. And then if his son insists and is going to do it come hell or high water, then who better to show his son the ropes than the greatest,'" says Weathers.
The "Creed" franchise is now in its second movie, with "Creed III" said to be slated to hit theaters in November 2020.
Please fill in your e-mail so we can share with you our top stories!