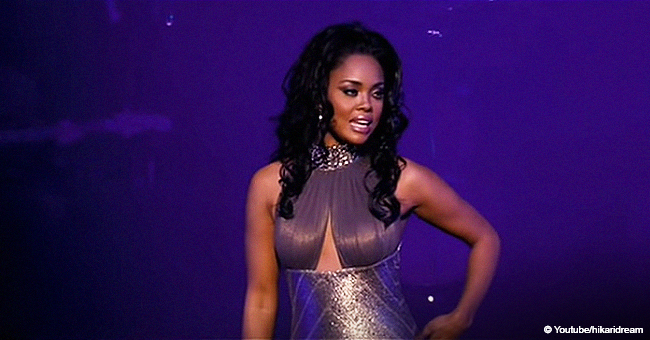 Remember Michelle in 'Dreamgirls'? She's Gorgeous at 46 and Has a Grown Biracial Son

Sharon Leal, who played Michelle Morris in "Dreamgirls" is as stunning as ever at 46, and the mom of a grown son.
Fans of the 2006 musical blockbuster "Dreamgirls" will best remember Sharon Leal as Michelle Morris.
The talented singer-actress' life has gone through a lot of changes, and her son is all grown up.
A MAJOR MUSICAL TALENT
Leal's career has revolved around music and acting, and she debuted on Broadway in "Rent". In 1999 Leal joined the original cast of the Off-Broadway musical "Bright Lights, Big City."
Her leap into stardom came in 2006 when she won the role of Michelle Morris, Effie White's replacement in the big screen adaptation of the Broadway musical "Dreamgirls."
Leal has been cast as the female lead in a forthcoming musical comedy from Dimension Films titled "Soul Men."
A DEVOTED MOM TO HER BIRACIAL SON
Leal has one child, son Kai Miles Land, 17, whom she shares with ex-husband director and actor Bev Land. Land is best known for the movies "What Are the Odds," "Lycan," and "All Over the Guy."
A NEW MUSICAL PROJECT FOR SHARON LEAL
Leal has been cast as the female lead in a forthcoming musical comedy from Dimension Films titled "Soul Men." The star-studded cast includes Samuel L. Jackson and Bernie Mac in as two estranged soul singers.
SHARON LEAL GETS THE LEAD
For Leal "Soul Men" is the break she has been waiting for into a lead role. She will be playing Samuel L. Jackson's daughter, who eventually becomes the lead singer in the band.
The plot revolves around two estranged back-up singers (Samuel Jackson and Bernie Mac) who reunite for a memorial concert in honor of their recently-deceased former lead singer.
LIke her former "Dreamgirl" colleagues Jennifer Hudson and Jamie Foxx, Leal is finally getting top billing.
JAMIE FOXX'S DAZZLING PERFORMANCE AS RAY CHARLES
Who can forget actor Jamie Foxx's riveting portrayal of blind soul singer Ray Charles in "Ray"?
Foxx's performance was so astounding that he won the 2004 Academy Award for Best Actor.
Thanks to his amazing work, the following year, Foxx was cast as Curtis Taylor Jr., the ruthless record executive at Rainbow Records - a character loosely based on the life of Berry Gordy, the founder of the Motown record label, alongside Sharon Leal, Beyoncé and Jennifer Hudson.
Please fill in your e-mail so we can share with you our top stories!