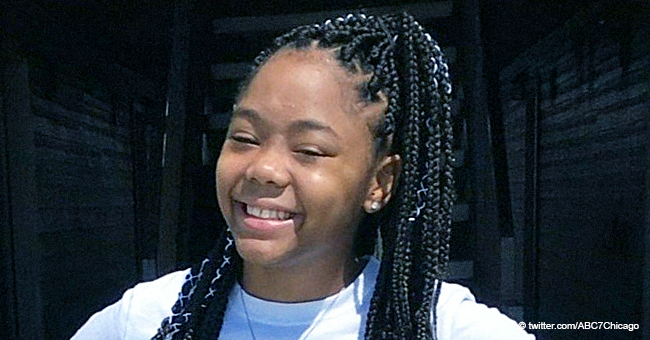 Girl, 13, on Life Support After a Vicious Fight at a Texas Middle School Has Died

Kashala Francis, a 13-year-old girl from Houston, Texas, has recently passed away after being jumped and attacked by other students outside Attucks Middle School.
According to mother, Mamie Jackson, Kashala came home and told her about the two girls that assaulted her earlier, leaving her with a bruise on her face.
Despite having been punched and kicked several times in the head by a third female student, Kashala guaranteed that she was okay, but the following day things would change.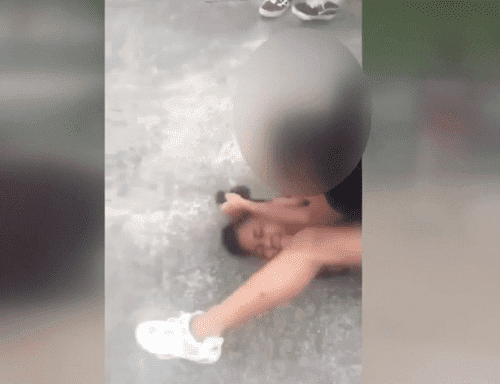 Kashala Harris being attacked outside Crispus Attucks Middle School | Photo: ABC 7
NO RECOLLECTION OF SPACING OUT
According to a family member, the 13-year-old seemed delusional for a moment, but eventually got back to normal, as if nothing had happened.
However, the situation went from bad to worse on Sunday, as Kashala told her mother over the phone that she wasn't feeling very well on account of a particularly painful headache.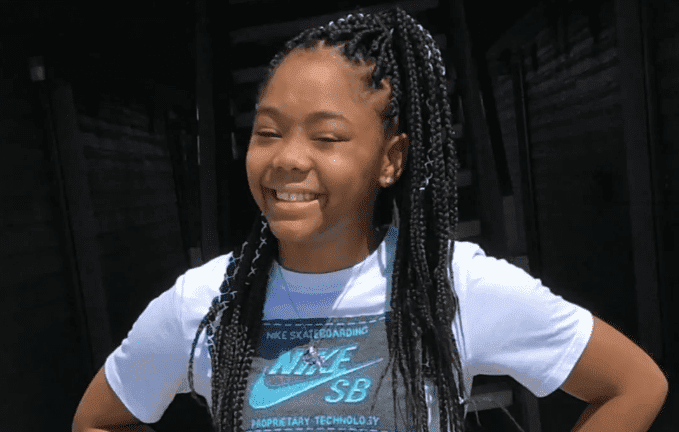 Kashala Francis | Photo: ABC 7
A SHOCKING DISCOVERY
Mamie immediately drove back to the house and walked into Kashala's bedroom, telling her to get up. The teenager complained about her head for a second time and laid down.
Soon after, Kashala lost consciousness and emergency responders had to transport her to Texas Children's Hospital, where doctors found a large tumor in her head.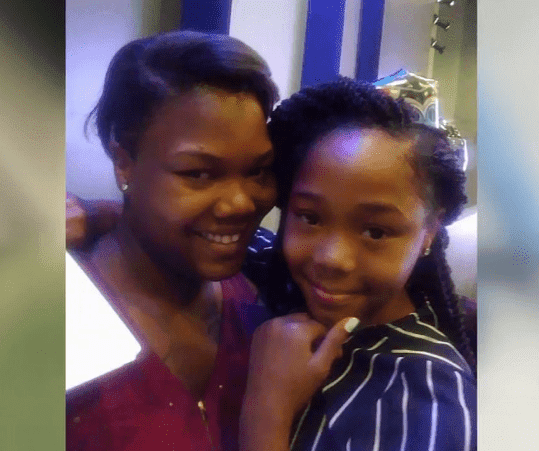 Mamie Jackson with daughter Kashala Francis | Photo: ABC 7
According to the grieving mother, Kashala had fluid buildup in her brain and spent the next few days in life support before tragically passing away.
Despite the vicious attack, it is reportedly too early to conclude whether the blows sustained contributed to the teenager's death or if it was related to a pre-existing condition unbeknownst to the family.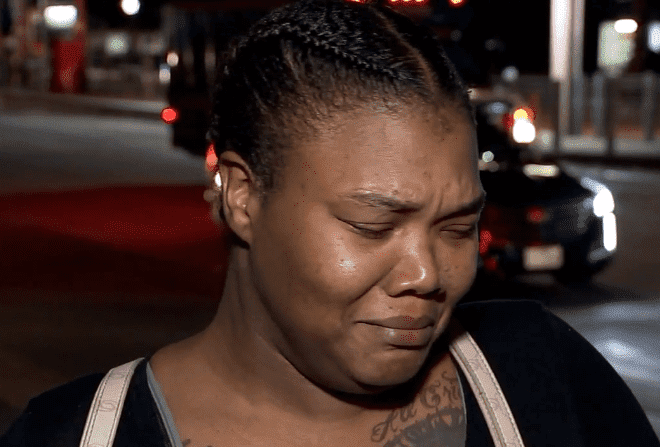 Kashala Francis' mother Mamie Jackson crying over her daughter's passing | Photo: ABC 7
DOING THE RIGHT THING
Bullying and violence among children are two of the biggest issues in today's society. Fortunately, there are still people willing to help those who don't have the means to help themselves.
Orlando Martinez, a football player and student at Franklin Highschool, managed to scare a group of teenagers who were attacking a young boy in Elk Grove, California.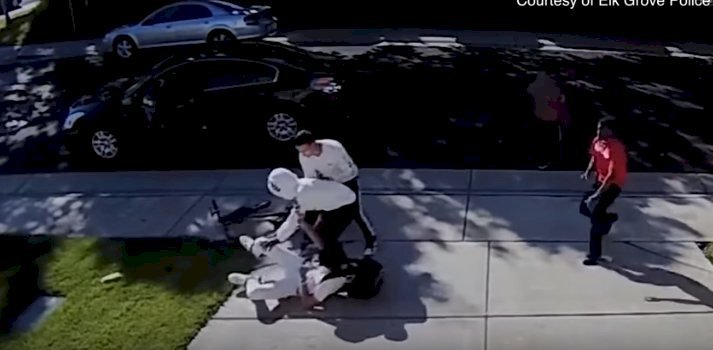 The 12-year-old boy being attacked by the group of teenagers | Photo: Top Trends
After Martinez yelled at them, the group jumped into a car and fled the scene with the boy's shoes and cellphone. Luckily, they were later arrested by the police thanks to a CCTV camera that captured the incident.
Please fill in your e-mail so we can share with you our top stories!