Ultrasound Video Shows Twins 'Boxing' inside the Womb, and Their Little Fight Is Adorable
A man and his pregnant wife view rare occurrence during an ultrasound section.
The expectant mother who was pregnant with twins couldn't believe her eyes as she witnessed what seemed to be a brawl in her womb. According to the video posted by "China Daily" on Twitter, the twin girls who were nicknamed Cherry and Strawberry stuck out their little arms while their fists were balled at each other. They seem to hit each other at intervals in a playful manner.
Twin rivalry! This amazing video captures two unborn babies from Northwest China's Yinchuan fighting inside their mother's womb! pic.twitter.com/yO5iAyQpkq

— China Daily (@ChinaDaily) April 13, 2019
Oblivious to whatever was happening around them, the twins' little fist-fight could be likened to a ring-fight as their hilarious looking fists had the semblance of little boxing gloves.
The twins, dad, Mr. Tao, expressed his shock at seeing his unborn babies being active and enjoying a fun time while still in the womb. He is a proud dad and said he never imagined his children would become "stars" right in the womb.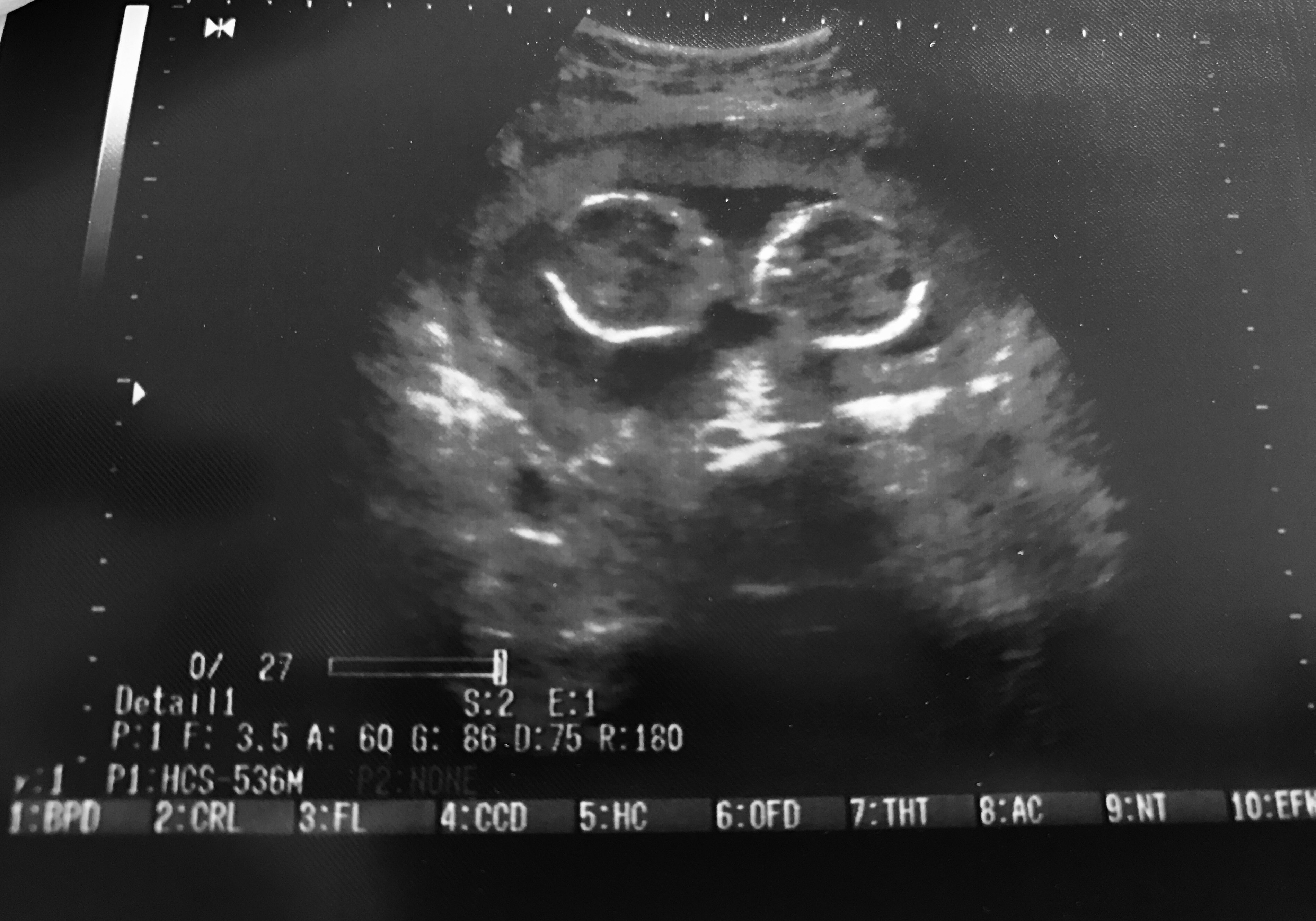 Tao further explained that the twins usually keep up interactions with each other as earlier ultrasounds have shown.
"We were so touched, the babies were so small, and they knew how to look after each other, I believe they will live with each other in harmony when they grow up," he said.
The twins were also said to share the same placenta and amniotic sac. Such twins are referred to as MoMo (Monoamniotic-Monochorionic) twins. In this case, the babies share a placenta through their separate umbilical cords.
This sort of pregnancy is referred to as high-risk, but the twins were delivered safely after through a C-section. A rare form of birth referred to as "Fetus-in-fetu" was the case of Monica Vega, a new mom from Columbia. It was discovered that the baby girl while in her mother's womb developed an unusual growth in the abdomen.
After an examination was carried out, it turned out to be the growth of the baby's twin. Dr. Miguel Saavedra, a high-risk pregnancy doctor, explained that after examining Vega's womb with a color  Doppler as well as a 3D/4D ultrasound machine, he found the growth of a tiny infant who fed off the bigger twin's intestine. 
In Colombia, a mother gave birth to a girl with her unformed twin sister growing inside her https://t.co/vOXGWskKfA

— The New York Times (@nytimes) March 21, 2019
Doctors waited till the bigger baby was 37 weeks in the womb after which she was delivered in a Caesarian section. At birth, baby Itzamara weighed 7 pounds. The tiny twin referred to as a parasitic twin was removed the next day as Itzamara underwent abdominal surgery.